Joanna Lovinger is a Licensed Marriage and Family Therapist in Los Angeles, CA specializing in depression, anxiety, artists' mental health, grief/loss, and adoption-related concerns. She also has a passion for working with couples, particularly those experiencing issues regarding infertility and/or grief and loss due to pregnancy-related concerns. Joanna brings her own creativity, humor, and expertise in psychodynamic and depth psychotherapy (among other modalities) into sessions with clients to help them achieve their goals, find their own voice, and boost their self-esteem.
We asked Joanna more about her work with clients and her guiding philosophies on therapy.
Joanna's specialties and therapy philosophies
What guiding principles inform your work?
I lead with compassion, understanding, and openness. I have a different approach to treating each client because they're all unique individuals, but a guiding principle is that each of us are the authority of our own life. We all have the innate capacity to heal, no matter what we've been through or how bad it is right now. In the right environment, which includes a caring, therapeutic relationship, anyone can grow.
What clientele do you work with most frequently?
The majority of my clients are artists, actors, or writers. Many of them have current or former jobs in entertainment or the performing arts and struggle with rejection, creative blocks, and perfectionism. Others are artists at heart, who work in an unrelated field but create as a means of self-expression. I work with many adult adoptees, as well, and welcome the opportunity to work with adoptive parents and birth parents.
Can you tell us more about your specialty in depression?
Unrealized dreams, unexpressed creativity, grief, a stay-at-home order during a global pandemic... there are countless reasons why a client might seek help for depression symptoms today. My approach to treating depression always includes practical lifestyle changes along with some combination of therapeutic approaches to address root causes. Often, depression includes core beliefs that were established in childhood but are no longer helpful.
Can you tell us more about your specialty in anxiety?
Anxiety can look like many things, including perfectionism, a relentless inner critic, or an irrational worry. Many of my clients who come to therapy for anxiety relief catastrophize in wildly imaginative but painful ways. Others are anxious because they've suppressed their feelings for so long that they're bursting out of them in the form of physical ailments or addictive behaviors. It is possible to gain control over one's anxious thoughts, even those that play all day long like a radio with the volume turned down low. My treatment approach is results-driven and evidence-based to helps clients calm themselves.
Can you tell us more about your work with clients on adoption-related topics?
Adoption is deeply misunderstood and far more complicated than a win-win-win situation. Many adult adoptees struggle with fear of abandonment, perfectionism, or a gnawing feeling that there's something wrong with them. I always welcome the chance to work with adoptive parents and birth (or first) parents. I appreciate the joys and rewards of adoption, but I also understand that loss, trauma, and tragedy are always part of the story, even when the story appears to have a happy ending.
What do you find most rewarding about your work?
The first time that it's clear that a client trusts me is an enormously gratifying moment. It's a privilege to hold space for other people's pain and witness their triumphs. It's a joy to collaborate with my clients on their treatment plan and then witness them improve. My clients and I laugh a lot in sessions, but there's plenty of crying too.
Therapy sessions with Joanna
How do you help ensure I'm making progress in therapy?
I develop a treatment plan that includes specific goals for each client, which I discuss with my clients. Then I periodically check in to make sure we're still on the right track. Sometimes clients change their goals as their life changes. Sometimes, it feels like we're at an impasse and progress has slowed down, and this is an opportunity to collaborate with my client about his or her treatment plan. Together, we can figure out what obstacles are in the way and how remove them or correct course.
How can I prepare for our first session?
You don't need to bring anything. You don't need to accomplish anything or convince me of anything. You don't even need to tell me your life story. I'm listening closely, no matter what you want to share; the time is yours. Our first session is an opportunity to clarify why you're seeking therapy and what it will look like when you don't need it any more. It's also a chance for you to find out what I'm like, how I work, and how it feels to talk with me.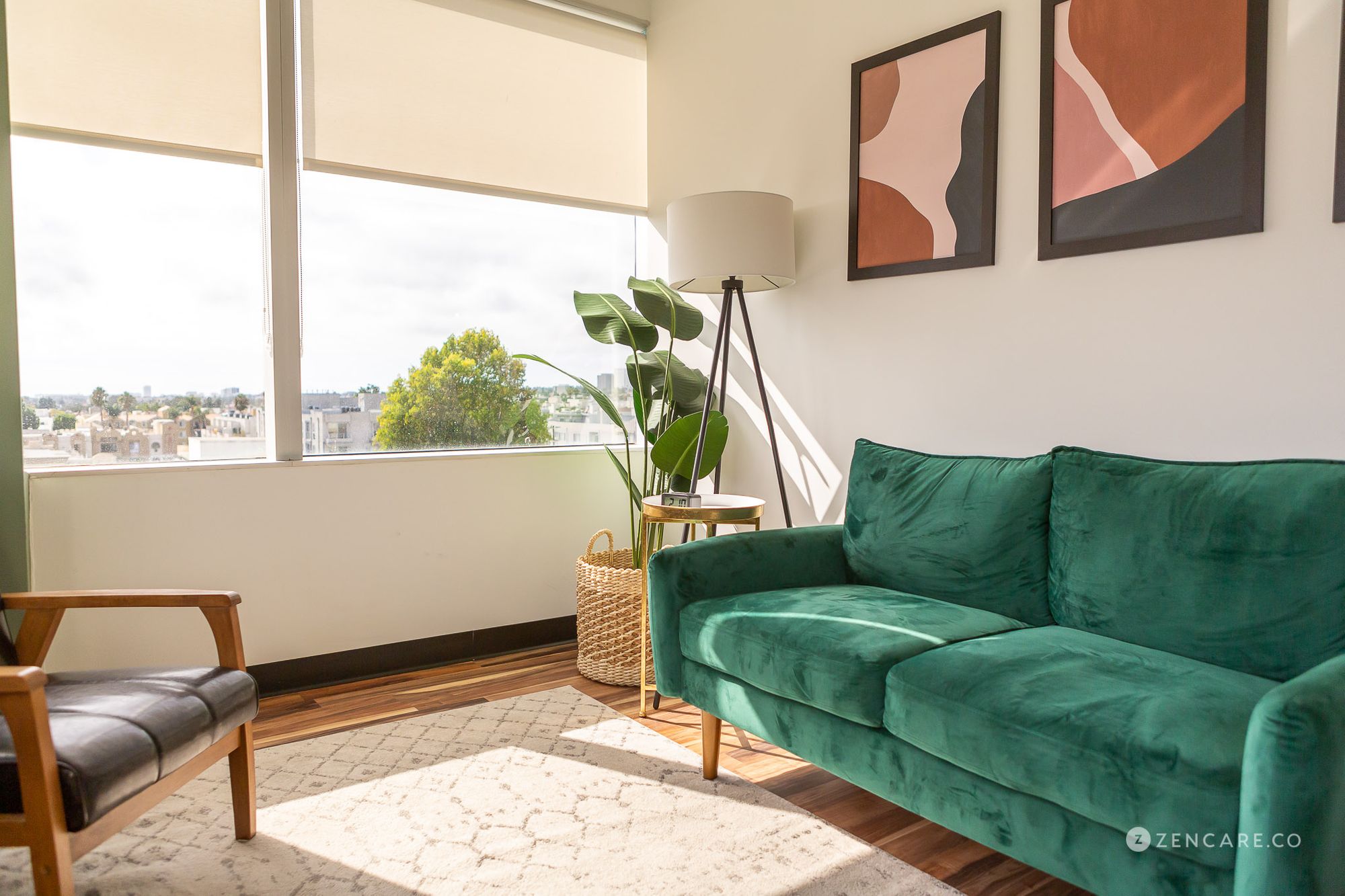 How will I know it's time to end my time in therapy with you or reduce session frequency?
Simply put, it's time to stop going to therapy when the symptoms you came in with are no longer bothering you, you no longer feel stuck, you're no longer worried all the time, or you haven't even thought about your ex in a month, etc. It makes sense to reduce session frequency if you were at a crisis point when you first started therapy but it's over now and life feels more stable. Maybe you're feeling better and you're maintaining some of the progress, but there are more issues you'd like to address later.
Visit Joanna's profile to read more about her and contact her to schedule an initial call!