Jessica Ferrol is a Licensed Mental Health Counselor and Certified Yoga Instructor in Westerly, RI specializing in providing holistic therapy to clients navigating anxiety, depression, addiction, relational concerns, life transitions, and body image issues. Jessica blends Eastern and Western therapeutic approaches—including CBT, yoga, and somatic therapies, among others—to help clients connect the mind and body while also building resilience and learning coping strategies. Her practice is open to all and centered around providing a nonjudgemental environment in which all clients can make strides toward greater wellbeing.
We asked Jessica more about her work with clients and her guiding philosophies on therapy.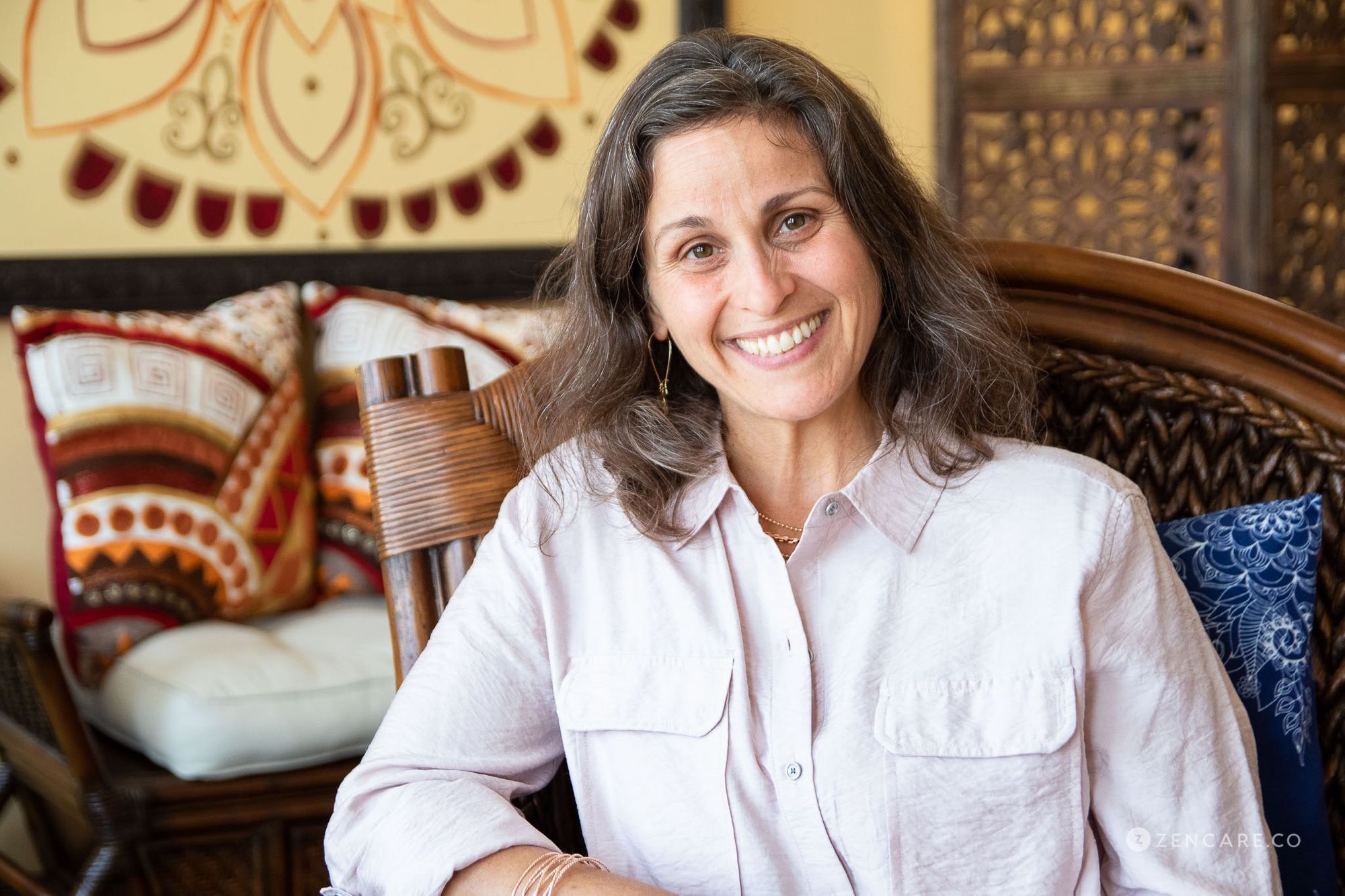 Jessica's background and personal life
How did you decide to become a therapist?
The connection between the body and the mind has interested me from a young age and has always seemed to be key to living a fulfilling life. My journey of inquiry drew me to the study of yogic psychology, ayurvedic healthcare, psychosomatic expressions, and hakomi therapy. For me, being a therapist is a natural way to synthesize these studies and to help clients navigate their life and reach their personal goals.
What was your previous work before going into private practice?
My entire career has been in private practice. Before becoming a licensed mental health counselor, I was in private practice as a certified ayurvedic doctor. While earning my LMHC, I worked in facilities with adults and youth in various stages of substance use, abuse, and recovery.
What do you enjoy doing in your free time?
I enjoy spending time with my children and loved ones. I find peace and beauty in nature... whether it's the beach or forest. I enjoy learning via books, classes, or podcasts. I love to cook and be cooked for.
Jessica's specialties and therapy philosophies
What guiding principles inform your work?
There are several guiding principles that inform my work. The dominant principle is that in order to balance the mind, we must work with the body and vice versa. My counseling approach is to assist clients in processing emotions and/or traumatic experiences on both mental and physical planes.
What clientele do you work with most frequently?
I work with clients spanning from ages 16 to 86. Clients who are attracted to my practice are those seeking to make a change in their current life in order to improve how they are feeling emotionally and physically. I am most adept at working with clients experiencing anxiety, depression, loneliness, body dysmorphia, OCD, life transitions, recovery from substance abuse, and family struggles.
Can you tell us more about your specialties in anxiety and depression?
It is common to experience anxiety and depression... sometimes simultaneously and sometimes separately. These mental states add a negative hue to the perception of reality and create unease in the mind and body. I assist my clients in the mindful exploration of the inner beliefs that fuel these feelings and in the determination of if these beliefs are still true in their present-day experience. I support the client in creating personal mantras that help to shift their perspective to a more positive, true interpretation of reality.
What do you find most rewarding about your work?
Creating and holding a space of safety for clients wherein healing and transformation can take place.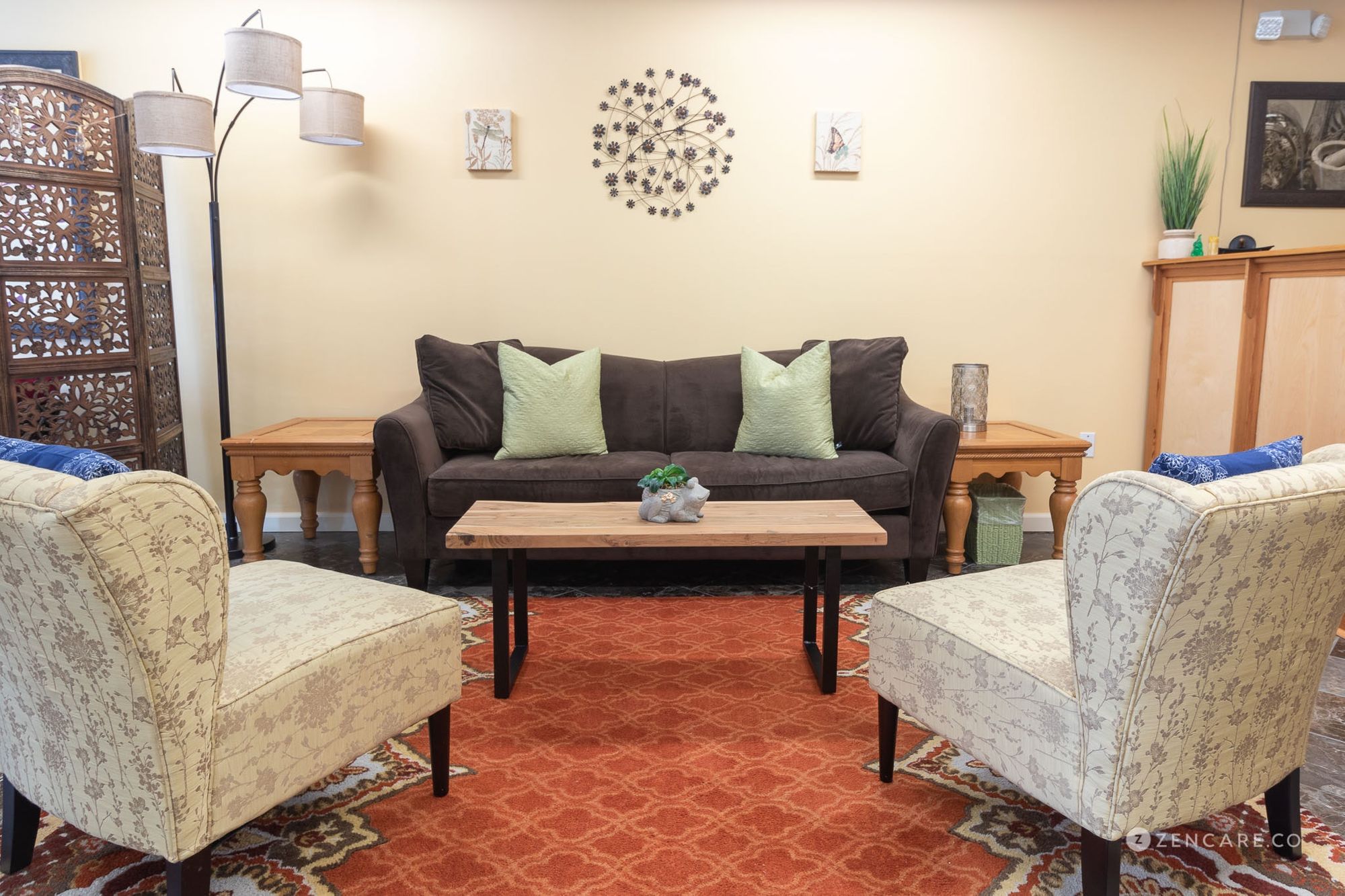 Therapy sessions with Jessica
What will our first session together be like? What happens in ongoing sessions?
Our initial session is a time for me to get to know your reasons for seeking services and your wellness goals. During this session, I complete bio-psycho-social and ayurvedic assessments and use this information to create your personalized wellness plan. The plan includes your ayurvedic assessment findings and is a guide to incorporating holistic practices into your lifestyle.
Ongoing sessions will always begin with meditation, allowing you the opportunity to transition out of your day and access what you'd like to explore during your session. My counseling style is primarily Hakomi, a body-centered approach that provides a path to reaching clarity in places we feel stuck and transforming unhelpful habits into helpful ones. Throughout our work together, the treatment plan is implemented at your own pace.
Are there any books you often recommend to clients?
The Unfettered Mind: Writings from a Zen Master to a Master Swordsman by Tukuan Soho (translated by William Scott Wilson)
Do you assign "homework" between sessions?
Homework between sessions is either organically created during the session or is an implementation of your wellness plan. For example, a step in your wellness plan may suggest that you incorporate a morning routine consisting of meditation and yoga asana. In this case, I would provide you with printed instructions for the meditation and yoga sequence.
How do I know that it's time to start seeking therapy?
There are natural points in your life when you become aware that in order to move towards a fulfilling life, you must challenge the way you are currently living. Working with a therapist will provide a safe space to explore the ways in which you are holding yourself back from living in a way that feels true to who you are.
How will I know it's time to end my time in therapy with you or reduce session frequency?
At certain points in our work together, we will review your wellness goals to ensure that we are on track. Once you have achieved your goals and implemented the wellness plan, it will be a natural time to either end therapy or reduce session frequency.
Visit Jessica's profile to watch her introductory video, read more about her, and book an initial call!