Jessica Bell is a mental health counselor licensed in Florida and Colorado specializing in OCD, anxiety, and trauma. We asked Jessica more about her work with clients and her guiding philosophies on therapy.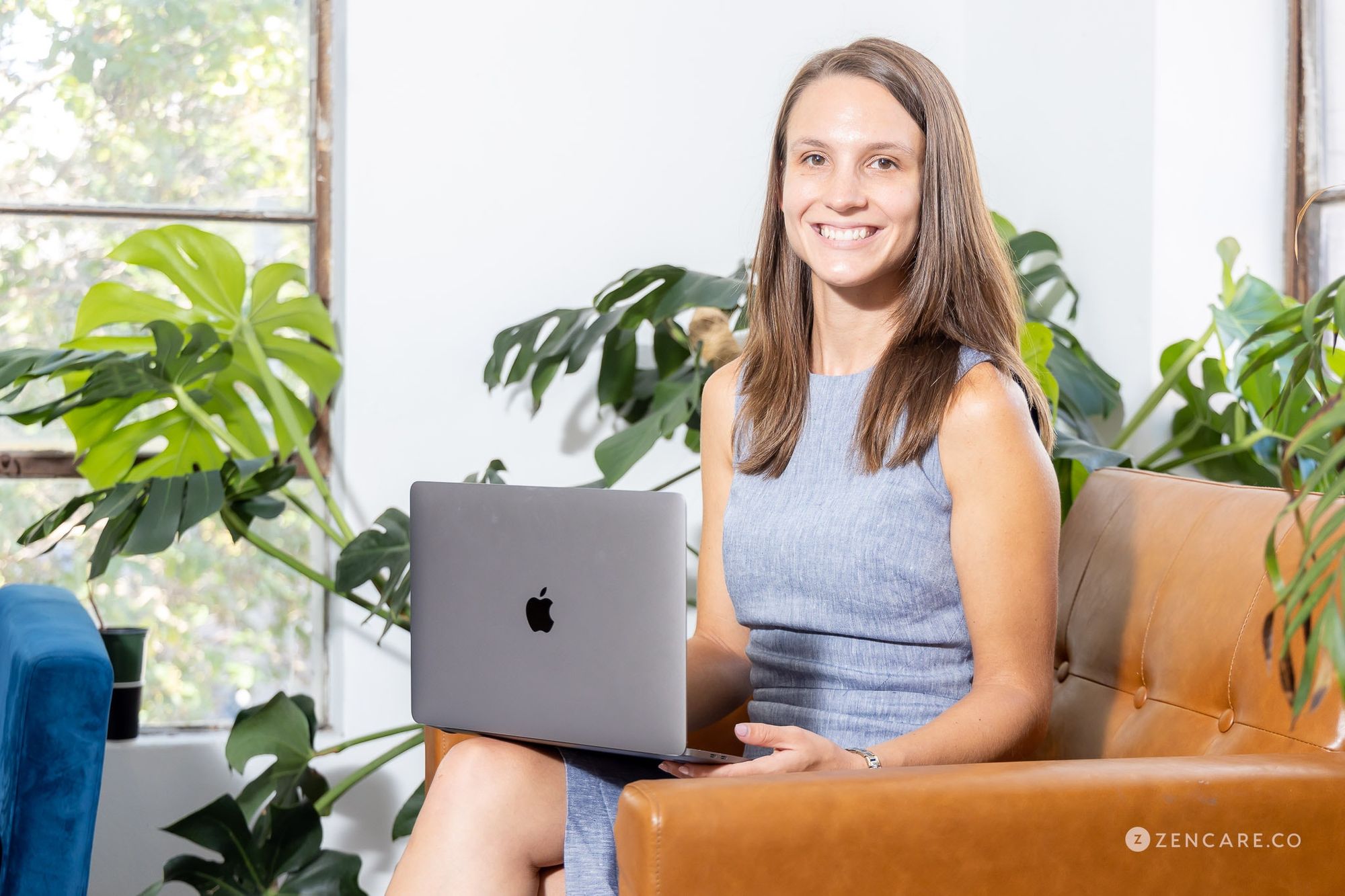 Jessica's background and therapy specialties
What do you enjoy doing in your free time?
I love to read, rock climb, hike to waterfalls, watch new (and comfort) television shows and movies, and meditate. I also love to learn new things, so I will try many hobbies!
What do you find most rewarding about your work?
There are many things I find rewarding about this work. In particular, I am honored to be trusted with the vulnerable areas and vulnerable ways that clients show up in session. I enjoy the strong therapeutic connection that I am able to build with my clients. I am also amazed at the work the clients with OCD do in session with me, as we are doing ERP and confronting some of their core fears (which is tough work!) But it is truly amazing to see them confront these fears without engaging in their previous compulsions and come out on the other side living life in a way that feels so much more congruent with their values and much more enjoyable as well!
Can you tell us more about your specialty in OCD?
I provide Exposure Response Prevention with an inhibitory learning approach when working with those with OCD. It is extremely important to find a therapist who specializes in OCD if this is an area you plan on working on! Research has been showing, that telehealth may actually be more effective for ERP work than in person; which is exciting because all of my sessions are done via telehealth!
Even though we are confronting your core fears around obsessions, you will never be forced to do anything that you do not want to do in session. I've done work with those in the realm of relationship OCD, sexual themed OCD, harm OCD, contamination, and more.
Can you tell us more about your specialties in anxiety and trauma?
Often when working through anxiety, we have multiple approaches that we can figure out on how to best approach the anxiety for you! We can working on coping skills and reducing anxiety (habituation). I also use mindfulness techniques throughout the process to assist with managing anxiety. Many of my clients report much less anxiety and more ability to cope whenever there is anxiety (because we will still be anxious at times!) when we are near the end of sessions.
I am also trained in EMDR in order to provide evidenced based therapy to responding to those with trauma. I am also highly aware of attachment and how that plays a role from early childhood into our current adult relationships. The therapeutic relationship, no matter what type of therapy I'm doing, is the most vital part that I pay extra care to during our sessions.
Therapy sessions with Jessica
What will our first session together be like? What happens in ongoing sessions?
The first session is more focused on intake questions because I really want a good, holistic picture of what you have been experiencing currently and what made you who you are today. Sometimes the intake will take between 1-2 sessions.
In ongoing sessions, we'll discuss goals, work towards those goals (in a structured or unstructured way depending on what you're experiencing), and reevaluate those goals along the way.
Do you assign "homework" between sessions?
Oftentimes, I find that individuals experience the most growth when they are taking what was discussed about in session and applying these insights or strategies to their daily life.
In OCD work using ERP, there will often be exposures that we have practiced together to practice in between sessions. But there may be also different things that we discuss doing. Homework is a collaborative process, one where you share what you think you would like to do in between our time together and if there is anything discussed that you don't want to do- you absolutely don't have to do it.
Side note on homework between sessions: it's a hard habit to build and I expect people to come back into sessions sometimes not completing what they were wanting to during the week and that's okay! We will figure out barriers to completing this and how to keep approaching it.
Visit Jessica's profile to watch her introductory video, read more about her, and contact her for an initial consultation!