Jennifer Abcug is a Licensed Clinical Social Worker on the Upper West Side of Manhattan. She specializes in working with young adult and adult women as they navigate major life transitions, such as those related to college, relationships, pregnancy, or parenthood. Jennifer also helps women navigate anxiety, grief, and/or depression to foster resilience and move forward during challenging times.
We asked Jennifer about her work with clients and her guiding philosophies on therapy.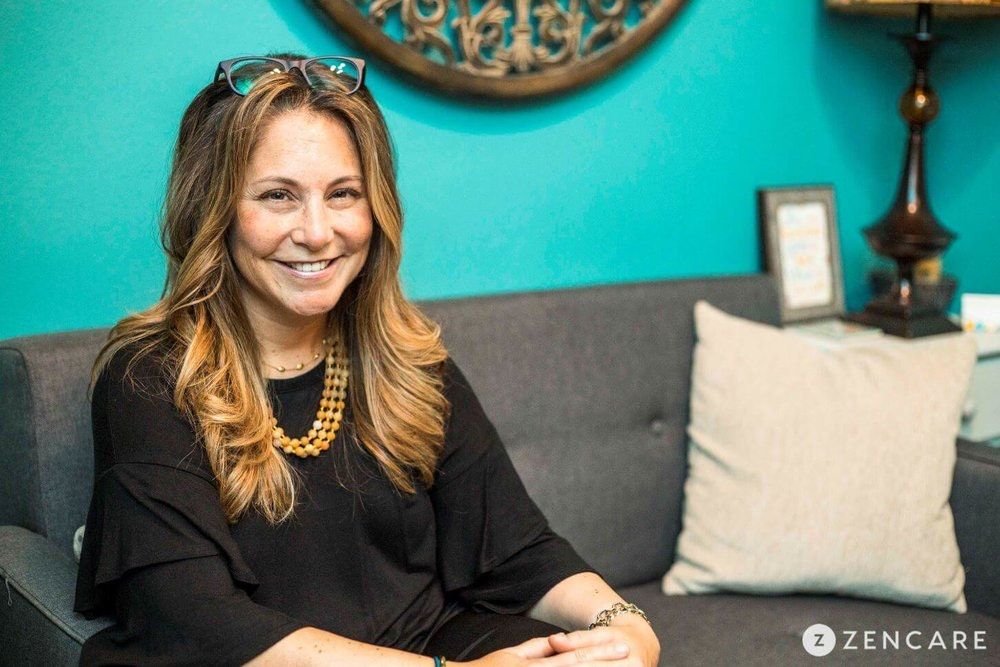 Jennifer's background and personal life
How did you decide to become a therapist?
I'd like to say it was a calling but it was more of an evolution. The universe threw some curveballs my way which forced me to figure out how to live through—and then with—some tragic losses. I always wanted to be a writer and, through my writing, discovered that I could make meaning out of adversity by being present with others who might be struggling.
What was your previous work before going into private practice?
I was a Clinical Social Worker at Memorial Sloan Kettering Cancer Center working with individuals, children, and families. The work was meaningful, humbling, authentic, and raw. It was a truly robust education.
What do you enjoy doing in your free time?
I love to read and write. I used to be a runner but my body stopped liking me for that, so I'm now addicted to Versaclimbing. Stand-up Paddle Boarding is a moving meditation for me, so I'm pretty addicted to that as well. I also enjoy yoga, pilates, barre, taking long walks, biking down the West Side, listening to music, and crafting (sometimes). Staying active is really beneficial for me, and it's never a chore.
Jennifer's specialties and therapy philosophies
What guiding principles inform your work?
Authenticity. Without it, we can't be fully present.
What clientele do you work with most frequently?
I tend to work primarily with women in their 20s, 30s, and 40s. This wasn't intentional but somehow over the years it's what naturally occurred. My clientele is self-selected, if you will. I love my work and like to think it must be because it's a population with which I'm "supposed" to to be engaged. I'm a big believer in organic processes.
Can you tell us more about your specialty in helping clients deal with life transitions and write their own "narrative"?
As humans, we are always evolving (whether we like it or not). So there's always work to be done in that arena. When we encounter moments of "important" decision-making (life transitions), we often don't know why we are making a certain choice. I describe this on my website as discerning between should-ing, needing, and wanting. We often make choices because we are influenced by external expectations of those around us or a perception of who we are or what we've been told we should do or be. This is an existential vacuum question. Basically, it comes down to meeting our authentic selves.
We all have a "story" and often live by what that story has told us about ourselves rather than what we want that story to be. You'd be amazed to see the moment people recognize that somehow their story just "happened" to them. One of my favorite questions is: "I live in the world as...." Filling in that blank is a real challenge but ultimately can be intensely revelatory. I love witnessing a mind-bending reveal.
Can you tell us more about your specialty in helping clients navigate grief and loss?
Grief is universal. None of us can escape having to let go of people, pets, moments in life, ideas, dreams, jobs—pretty much anything that we leave behind can be a loss. It's important to pay attention to how we let go. I'm very committed to attachment theory. It's everything.
What do you find most rewarding about your work?
Aha moments. Witnessing self-actualization. Being present.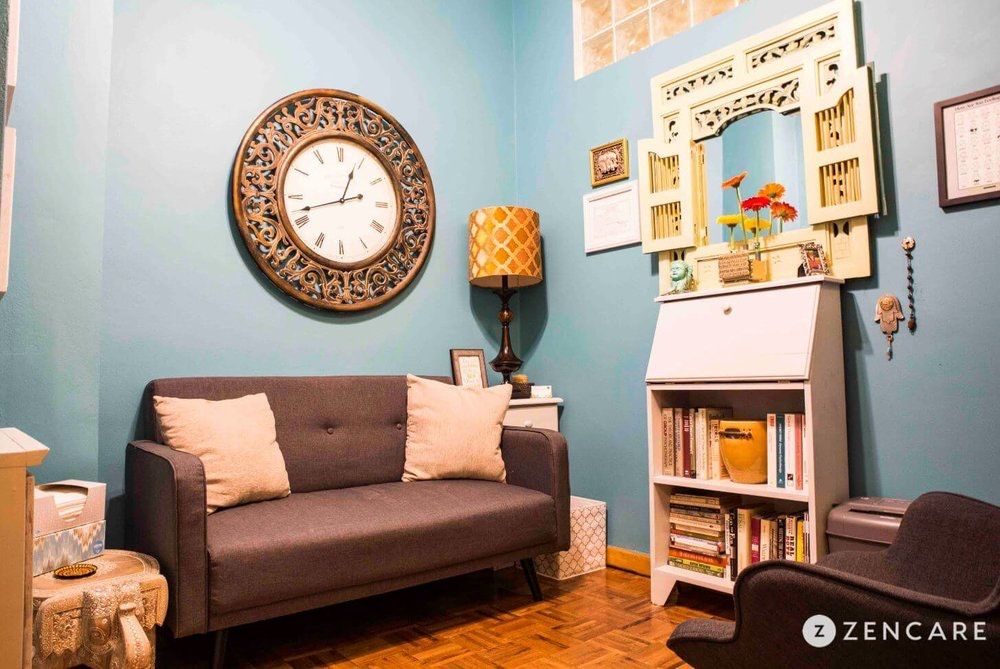 Therapy sessions with Jennifer
What will our first session together be like? What happens in ongoing sessions?
You are always in charge, but I'm happy to be your copilot—first session and ongoing. The work is about what you need. I'm there to facilitate and be present with you in whatever way you need.
Are there any books you often recommend to clients?
YES! I often recommend The Prophet by Khalil Gibran and Man's Search for Meaning by Viktor Frankl. Life-changing.
Do you assign "homework" between sessions?
Sometimes. Homework or experiments can be fun, but it depends on the client. I encourage writing but only if it's something that doesn't feel like a chore for the client.
Why should I seek therapy, rather than turning to my partner, friends, or other loved ones?
Therapy can provide a sacred space in a way that relationships can't. You won't need to protect me or edit what you say.
What advice would you share with therapy seekers?
Be curious.
Visit Jennifer's profile to watch her introductory video, read more, and book an initial call!