Heather Schwalen is a Texas-based Licensed Professional Counselor at Eunoia Therapy & Self Development—a virtual therapy practice with licensed clinicians throughout the country. Heather specializes in working with adult individuals on trauma, anxiety, life transitions, depression, and relationship issues and—like many therapists at Eunoia Therapy—she is passionate about taking a trauma-informed approach to sessions. Heather also frequently blends evidence-based cognitive-behavioral and solutions-focused approaches into her work to help clients make meaningful progress toward their therapeutic goals.
We asked Heather more about her work with clients and her guiding philosophies on therapy.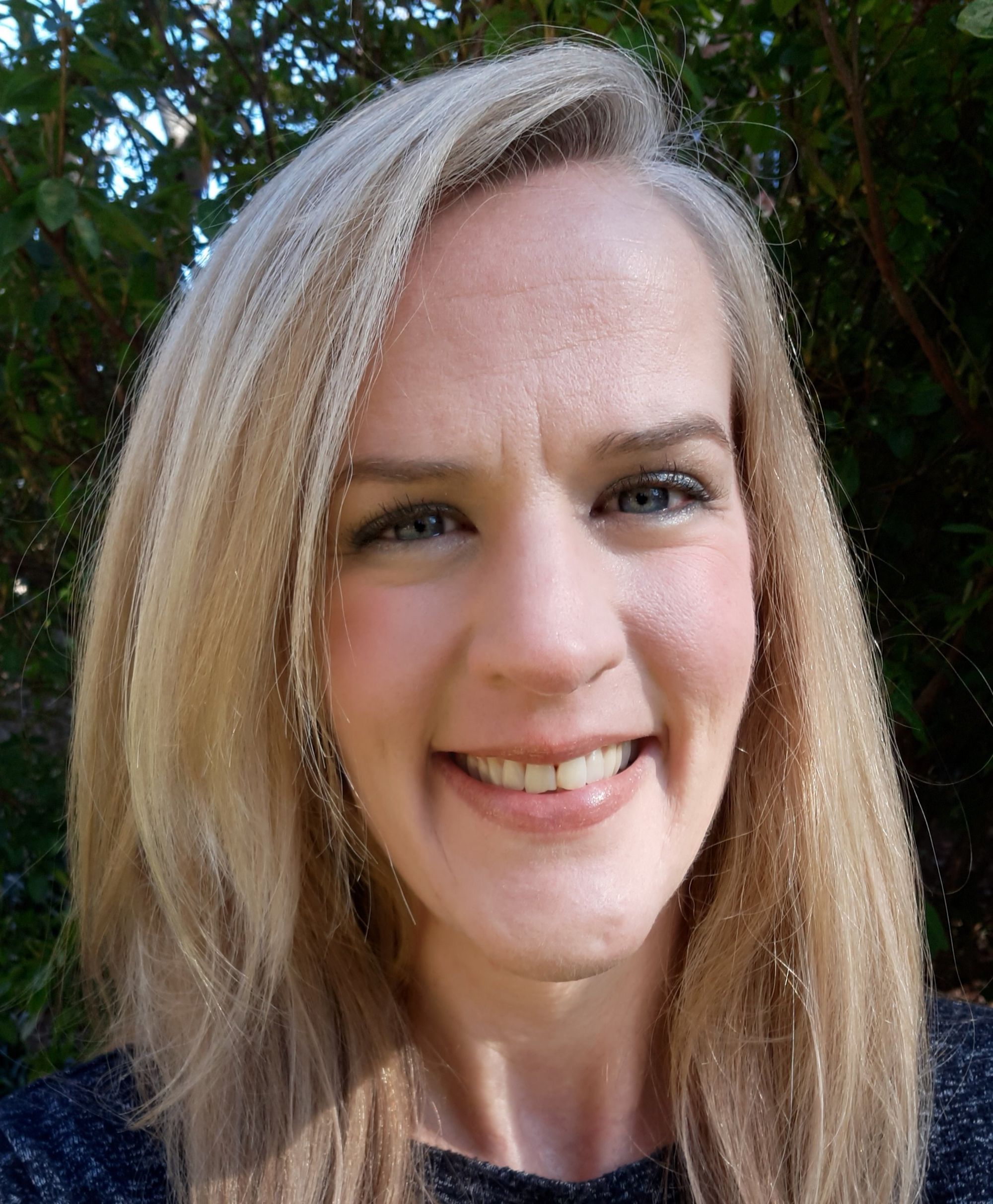 Heather's background and personal life
How did you decide to become a therapist?
I decided to become a therapist in my late 20s when I realized that this was a career that naturally fit my interpersonal skills. In many of my personal relationships, I was already counseling people, and people would consult with me for advice and support. It may sound funny, but I only learned later in life it was a career I could pursue.
What was your previous work before going into private practice?
I have worked in a variety of cross-cultural contexts offering counseling services. For example, I worked as a non-profit, bilingual counselor in Cambodia for several years. I have also worked within the juvenile justice system with at-risk youth and their families.
What do you enjoy doing in your free time?
In my free time, I enjoy being out in nature, spending time with the people I love and care about, reading and researching topics that interest me, and walking my mini dachshund.
Heather's specialties and therapy philosophies
What guiding principles inform your work?
The primary principles that guide my work are integrity, autonomy, and hope. It is important to me that I am the same person both in and outside of the office. I also continue my own healing journey because I do not believe I can encourage others to grow if I am also not willing to grow myself.
I seek to align with clients and support them in the process of discovering what is really important to them, and I help them make decisions in accordance with their values. Finally, I work to instill a sense of hope through recovery in which a client can find meaning and purpose in whatever situation they later encounter.
What clientele do you work with most frequently?
While I have worked with adolescents and couples in the past, I currently only work with individual adults. I enjoy working with clients to help them identify what isn't working, and I assist them in discovering new ways of solving problems, rather than repeating defeating patterns in their life and relationships.
Can you tell us more about your specialty in helping clients heal from trauma?
My niche in trauma recovery tends to focus on codependent and narcissistic tendencies within relationships, including within the family system. My goal is to help clients identify more emotionally healthy ways of responding in order to interrupt cycles of a repeating trauma narrative.
Can you tell us more about your specialty in anxiety and related disorders?
I have worked with a variety of anxiety-related issues and problems. I tend to focus on understanding healthy boundaries, the relationship between thoughts, feelings, and behavior, and the role choice can play in managing symptoms.
Can you tell us about your work with clients navigating major life changes?
Change is the one constant. My goal is to help clients work through the complexity of life's challenges. Much of my work in this area focuses on what is within a client's control—their thought processes and perspective taking, their emotion-regulation skills, and their progress through the grief cycle (as on some level change usually involves some degree of loss). My hope is that clients will be able to find meaning and purpose in whatever they are working through.
What do you find most rewarding about your work?
One of the most rewarding aspects of my work is to experience with clients a sense of hope and encouragement when they see and experience themselves improving and reaching their goals. Sometimes they surprise themselves, and that is really great!
Therapy sessions with Heather
What will our first session together be like? What happens in ongoing sessions?
During the first session, I like to get to know my client by allowing them the space to share. I encourage clients to bring anything into the session that comes up—we often find that topics and issues are interrelated. Ongoing sessions tend to focus on identifying recurring patterns of thoughts or behaviors and broadly understanding one's self within the context of one's own story. As insight and self-awareness unfolds, we then explore ways in which you would like to change while highlighting your strengths to foster the courage to change.
How long do clients typically see you for?
In general, clients tend to work with me for several months. At the start, I suggest to meet 1 time per week for 6 to 8 weeks in order to get the most out of the counseling process and to help you gain skills and confidence to work on issues outside of sessions.
Are there any books you often recommend to clients?
I value learning, and I like to equip my clients with various resources to supplement counseling sessions. There are a few books I typically recommend to clients, when appropriate. These include:
Do you assign "homework" between sessions?
I discuss with clients topics they want to learn more about that are related to the session discussion. We collaborate together on what homework looks like and what areas to follow-up on in the next session.
How do you help ensure I'm making progress in therapy?
Initially, I work with clients on a weekly basis, which allows me to check-in and follow-up on issues about progress being made regularly. It also allows the client to reflect on areas of improvement and areas which require more therapeutic focus.
How do I know that it's time to start seeking therapy?
If you feel that you have "hit a wall" or find yourself in repetitive cycles that you do not want to be in, it may be time to seek therapy.
How can I prepare for our first session?
The best way to prepare is to come as you are.
How will I know it's time to end my time in therapy with you or reduce session frequency?
In general, I have found that both myself and the client know when it is time to reduce session frequency or terminate the counseling relationship. My goal is to empower my clients, so, as goals are accomplished and clients feel confident with the tools they have learned, we discuss this and put a plan in place.
Why should I seek therapy, rather than turning to my partner, friends, or other loved ones?
Sometimes it can help to have someone outside of a situation come into the situation and help you find the language to express and validate your experience.
Visit the Eunoia Therapy & Self Development practice profile to read more about Heather and the other clinicians at Eunoia or to book an initial call!