Elissa Arbeitman is a Licensed Clinical Art Therapist providing in-person sessions at her studio in New Jersey and remote therapy sessions to clients in New Jersey and New York. Elissa is the owner of Wild and Free Painting, a nourishing studio space for women to leave expectations aside and explore their own creative side. Elissa specializes in working with women facing a variety of stressors, including anxiety, low self-esteem, life transitions, and identity development. In addition, Elissa regularly runs a therapy group, where women can receive therapeutic support while connecting with other women also exploring their creativity.
We asked Elissa more about her work with clients and her guiding philosophies on therapy.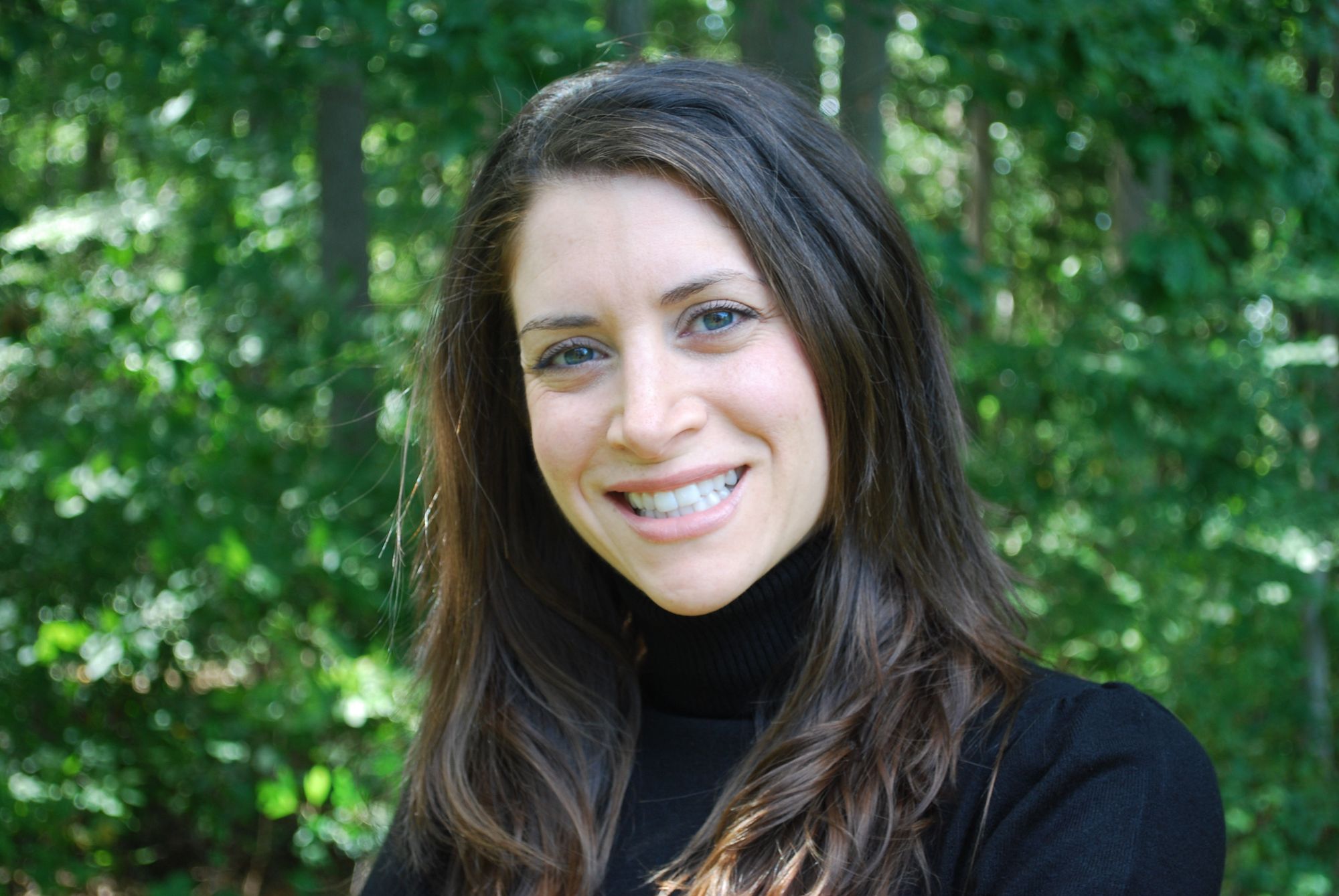 Elissa's background and personal life
How did you decide to become a therapist?
Throughout my childhood, I turned to my own creativity as a place to process, heal, validate, and accept. As I grew and life events became more challenging, I turned to my creative process even more. After stumbling upon the profession of art therapy, I immediately knew it was the perfect blend for me. I became passionate about holding space for women while guiding them through their own creative journey.
What was your previous work before going into private practice?
Before going into private practice, I worked at the Bergen County Division of Family Guidance, the Bergen County Special Services School District, and with youth consultation services. I developed and implemented art therapy programs for the YWCA Eastern Union County Domestic Violence Shelter programs, the Very Special Arts of NJ programs, the Children's Partial Care program at CPC Behavioral Healthcare, the Hackensack Meridian Health Nursing & Rehab Manor by the Sea programs, the Marlboro Township Board of Education programs, and IEP Youth Services programs. I was also an event planner in my previous life!
What do you enjoy doing in your free time?
When I'm not seeing clients, I maintain my life-long love of process arts by exploring my creativity through creating really big paintings filled with a lot of emotion.
I also love to hike, camp, travel, be outdoors, adventure, and explore new places with my friends and family. I love deeply connecting with all of my people. I'm also a health nut, and you can usually find me working out before the sun rises.
Elissa's specialties and therapy philosophies
What guiding principles inform your work?
I encourage women to leave the expectation to produce, perform, and succeed behind and instead explore what it would be like to take off their masks and the stories that have been handed down to them.
Ultimately, my purpose is for clients to feel complete acceptance for who they are. We do this by increasing awareness and connection to your own inner guidance, increasing your courage to follow your passion and take risks, and building a foundation to handle the challenges and obstacles that life brings.
What clientele do you work with most frequently?
I work with women in all stages of life who come from all different backgrounds and life experiences. I've always been drawn to empowering women.
Once a woman is supported, her ability to heal herself and others becomes exponential. I have seen countless positive shifts in women once they find a space where they feel heard, validated, and understood. As a result, her children, family and community at large all benefit too.
Can you tell us more about your specialty in helping women through major life transitions?
Women's lives are in a constant state of change as they play many roles within the family, at work, and in the community.
Transitions can be exciting but also challenging and can cause high stress, depression, anxiety, and low self-esteem. During these periods of transition, there is a great need for physical, emotional, and spiritual renewal. Tapping into your creative energy can help you feel renewed while also providing space to process and make sense of the current transition you are in.
Can you tell us more about your specialty in helping clients develop more self-compassion?
Women are frequently excellent at caring for others but often neglect their own emotional and physical needs. Learning self-compassion is a major challenge, but understanding and practicing self-compassion opens the door to assertiveness and finding your own voice. When this happens, you will be empowered to develop self-confidence and achieve more deeply connected relationships.
Can you tell us about your work helping clients better manage stress?
Women exposed to stress over long periods of time can often feel an increase in depression, anxiety and other physical ailments. Not only does the process of art making provide a stress relief and reconnection to self, it can also increase our awareness to our unwanted patterns, help us uncover our true needs, and encourage us to stay in the "here-and-now" instead of getting lost in the overwhelm of the future.
What do you find most rewarding about your work?
I love standing alongside a woman as she begins to realize she has much more potential than she ever imagined, that her voice is worthy of being heard, that she deserves to take up space, and that the expectations that have been handed down to her are not always hers to carry.
Therapy sessions with Elissa
What will our first session together be like? What happens in ongoing sessions?
Many clients often wonder if they need to be an artist to engage in a creative therapy, and the answer is absolutely not! At Wild and Free Painting, we are all creative beings. However, some people might have an easier time than others uncovering their creativity.
I consider myself a guide to help you access a new perspective and way of thinking. The creative process mimics life as we explore guiding principles including listening, respecting, following your energy, dealing with difficulty, and not knowing about the future. In art therapy, we begin to understand how these guiding principles can be easily integrated into our lives.
How long do clients typically see you for?
When working individually with a client, we meet on average for 3 months or more (if needed). My Process Painting Groups for women are rolling admission and personal-growth based where we can work together anywhere from 6 weeks to a few years.
Are there any books you often recommend to clients?
I often recommend:
Do you assign "homework" between sessions?
No "homework," just play! If a painting or creation is calling you, I encourage clients to engage with their creativity in-between sessions. Sometimes this might mean actually creating, and other times this might mean displaying artwork where it can be seen and becoming aware of how they relate to it throughout the week.
How do you help ensure I'm making progress in therapy?
It is important for me to know that we are moving towards meeting your goals. I love checking-in with clients at the beginning of each session to see where they feel they have made progress and where they would like to spend more time exploring.
How can I prepare for our first session?
Many clients I see have tried traditional therapies and are looking for something different. I encourage you to come to our first session with curiosity, with that yearning for something different, and with openness as we begin this journey together.
Visit Elissa's profile to watch her introductory video, read more, and book an initial call!