Desiree Howell is a Psychologist specializing in women's issues, burnout, and relationship issues. With clients, Dr. Howell takes a trauma-informed approach and often incorporates feminist and social justice themes into her work. As a PSYPACT-registered clinician, Dr. Howell is able to provide accessible and safe therapy sessions to clients across the U.S. We asked Dr. Howell more about her work with clients and her guiding philosophies on therapy.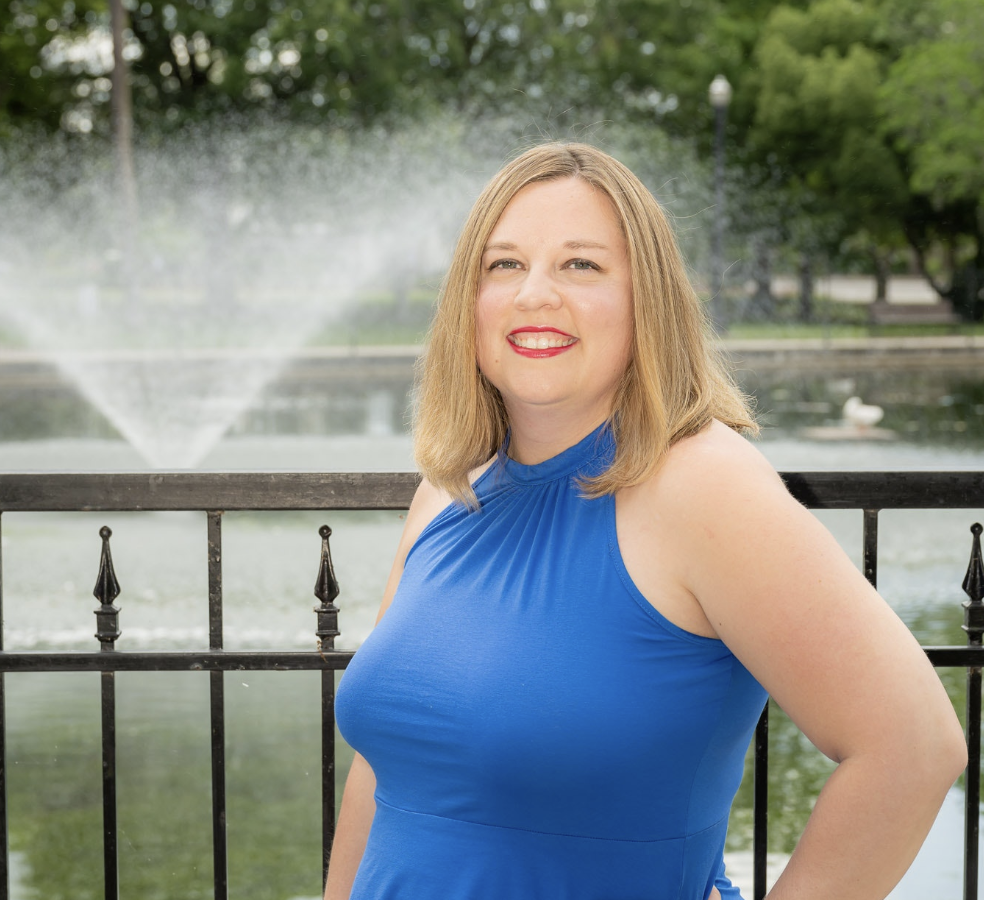 Dr. Howell's background and personal life
What was your previous work before going into private practice?
Before private practice, I worked at two large university counseling centers providing supervision to graduate student-therapists, and individual, couples and group psychotherapy to young adults. Career counseling, empowerment groups for sexual assault survivors, healthy relationship workshops, first-generation college student support were all my passions. The energy and hope of building one's future and creating a life you love while learning and growing is the environment from higher education that I miss but try to recreate in my practice when thinking about possibilities and how aligned life can be.
Dr. Howell's specialties and therapy philosophies
What guiding principles inform your work?
Integrity (processing what I preach & being consistent, reliable, and honest), creating a safe, non-judgmental space where you can be your authentic self and express your needs, social justice (open to feedback, you are the expert on you, sharing power/collaboration, society plays a big role in the quality of our lives, healing and happiness are not "one-size-fits-all."), trauma-informed (nervous system functioning), strengths-based, and honoring the mind-body connection and your innate wisdom.
What clientele do you work with most frequently?
High-achieving women, highly-sensitive adults, and young adults navigating college are the populations I enjoy working with the most. Especially folks who are working to overcome burnout, anxiety, perfectionism, people-pleasing, and/or healing from past mistreatment. My goal is to create the conditions that allow women to step into their power, increase their self-compassion and inner peace, know their worth, and create a life that they love.
Can you tell us more about your specialty in women's issues?
You are high-achieving and know how to get stuff done but it still feels impossible to say "no" or take a break to rest and enjoy your success without everything falling apart. You are the resilient, strong, responsible one that others go to for support. Well, you have needs too! I'm honored to create a safe space where you can fall apart and receive care, support, honest feedback, and advocacy. You don't have to suck it up & deal or settle for less than you deserve. A more peaceful & aligned life is possible for you.
Can you tell us more about your work with clients who identify as highly-sensitive?
Our modern society was not built for the needs of highly-sensitive people. This can leave HSPs (myself included) feeling like something is wrong with us that we can't cope or tolerate what others seem to be able to on a daily basis. I'm here to support fellow HSPs with increasing self-compassion, honoring your unique needs/limits/desires/boundaries, and creating a life that actually works for you and your nervous system. Being an HSP can absolutely feel like a gift and superpower when supportive aspects are in place.
Can you tell us about your specialty in relationship issues?
I love helping happy couples improve communication, emotional safety, connection, joy, and pleasure. Helping couples build sustainable habits that lead to more of what they want together is meaningful and rewarding.
Therapy sessions with Dr. Howell
What will our first session together be like? What happens in ongoing sessions?
The first session is a little more structured than on-going sessions as we discuss policies and set up clear expectations at the beginning of the first session. However, I do not require an extensive discussion of history as that does not feel trauma-informed to me since our professional relationship is new so the trust and safety are only just getting established. I trust that what needs to be explored will come up when it's meant to in our work together.
Ongoing sessions are collaborative and flexible. What anyone needs will likely be different session to session and healing/growing is not one-size-fits-all. Some days we'll talk about specific/concrete goals and steps to take, other days will be holding space for strong feelings with no pressure to "take action." I am open to feedback and enjoy meeting clients where they are at and what they want/need based on how they are showing up that day.
How long do clients typically see you for?
Clients usually stay in therapy with me between 3 months to one year of weekly or biweekly sessions.
Are there any books you often recommend to clients?
These books have changed my life in powerful ways and I often recommend them to clients looking for validation, relief, and new ideas on how life can be.
Do you assign "homework" between sessions?
It depends on what is appropriate for the client in terms of where they are at, what their goals are, and what they are working on at that time. I do assign "homework" more in couples work. Practicing new ways of thinking, feeling, behaving, coping, communicating with others, etc is important for the growth process but I do not presume to know the pacing of growth and change for anyone and never want a client to feel rushed or pressured by me to do a certain amount of something in between sessions.
How do you help ensure I'm making progress in therapy?
I make checking in with my clients a regular process. I am open to feedback and enjoy exploring how our work together can remain beneficial. I ask about goals, what life is looking/feeling like in the various areas, how we can know when therapy is no longer needed, and what might need to be changed in our work to make sure we are staying on a path that leads towards those goals being achieved. I also share my impressions and feedback on how the client is showing up and any patterns I've noticed.
Why should I seek therapy, rather than turning to my partner, friends, or other loved ones?
Seeking therapy with a professional hopefully provides you with a truly safe space where you can be your true self without worry of judgement. Your therapist should be your advocate, meaning their only agenda is seeing you achieve your goals and love your life. A professional therapist will hopefully be open to feedback, mindful of not projecting their values onto you, a good listener, genuinely caring, and empathic.
Visit Dr. Howell's profile to watch her introductory video, read more, and book an initial call!