Debbie Ramirez is a Licensed Clinical Social Worker in Manhattan Beach, CA. She has specializes in working with clients struggling with anxiety, depression, trauma, maternal mental health, and grief/loss.
Debbie is bicultural and bilingual in Spanish, and enjoys using her own experiences to better understand the experiences of her clients. She uses evidenced-based treatments in her practice, including cognitive behavioral therapy and trauma-focused interventions.
We asked Debbie about her work with clients and her guiding philosophies on therapy.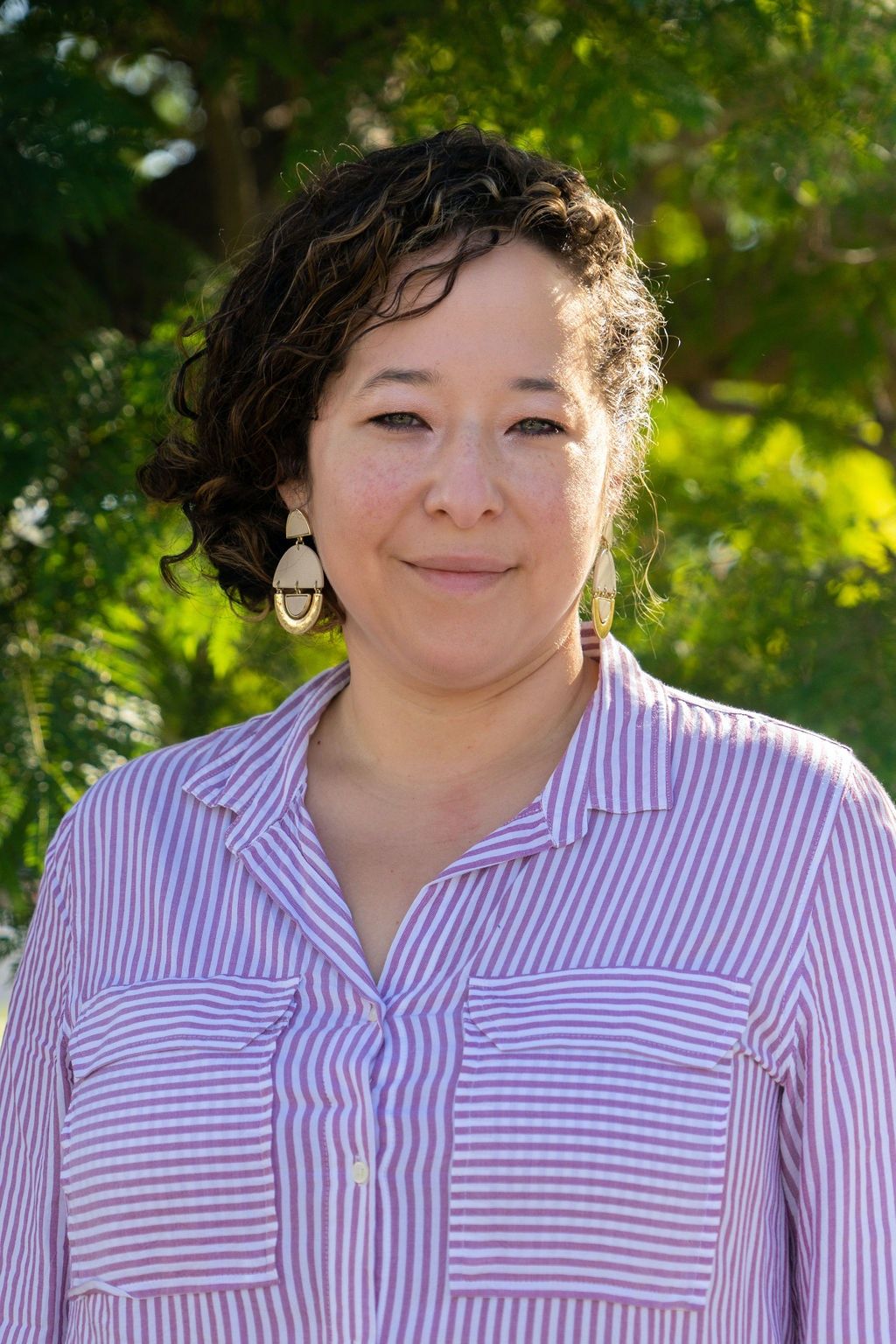 Debbie's background and personal life
1. How did you decide to become a therapist?
Initially in undergrad at UCLA, I thought I wanted to be a teacher and support growth through learning. However, after working at my own middle school during those 4 years, I realized that children were only learning up to a certain capacity due to other personal problems they were having. As I mentored and tutored children, what they really wanted to talk about was what was going on in their homes and in their peer circles.
At this point, I realized that good mental health is directly related to a person's capacity to learn and succeed academically. I learned about the field of social work at a meeting I went to towards the end of my time at UCLA. I realized that it is a field that is dedicated to working with underserved populations to help empower them to reach their ultimate goals and desires. I was attracted to the mental health focus of social work and gained practice in providing mental health services to various groups of people during my internships in graduate school. In those opportunities, I knew that being a psychotherapist was one of my callings!
Nowadays, I feel like I have the best of both worlds! I have had the pleasure and privilege to work as an adjunct professor at a local university in the Masters of Social Work program. Here I get to exercise that first desire to teach in a field that I truly love and feel proud about. I also have the opportunity to continue to provide psychotherapy in my private practice to individuals and families.
2. What was your previous work before going into private practice?
Prior to establishing my own practice, I worked for a large non-profit in the LA area that focuses on children and families who have been exposed to and/or experienced trauma. I worked there for a total of 12 years! I entered right out of grad school and was highly trained to be a school- and community-based therapist providing therapy to English and Spanish-speaking minors and caregivers. I received my license in 2010 and was promoted to a clinical supervisor and then given another opportunity to become a program director.
3. What do you enjoy doing in your free time?
During my free time, you will catch me playing with my two sons, dancing around the house, and planning trips to new destinations to make new memories and experiences together.
Debbie's specialties and therapy philosophies
4. What guiding principles inform your work?
Creating an environment of safety, ease, and empowerment are key principles in my work. I enjoy working with people of color (POC) and addressing social (in)justice issues that impact communities of color. I also focus on the mind-body connection and incorporate mindfulness strategies with all of my clients to build insight and coping techniques from session one.
5. What clientele do you work with most frequently?
I enjoy working with POC and the Spanish-speaking community. As a child of immigrants, I can understand and empathize with the experience of being bi-cultural. I enjoy building upon the strengths that come with the bi-cultural experience, as well as providing a safe space to addressing the difficult sides to that coin.
I really feel passionate about bringing mental health awareness and breaking the stigma of mental health treatment to communities of color.
6. Can you tell us more about your specialty in anxiety?
Anxiety is such a prevalent issue going on in our society today. As times have changed, there are new worries that impact our daily lives.
I use mindfulness strategies to help my clients learn to work through their feelings through their bodies and challenge their thoughts and worries. 80% of our fears never come to fruition, so is it truly helpful to get stuck on them if that is the case?
Together, we learn how to check the thoughts, and then implement strategies to become more grounded and focused on the present day moment and situation.
7. Can you tell us more about your specialty in maternal mental health?
Becoming a mother has so many beautiful moments and experiences; it is such a gift. However, it can also bring on so many challenges, stressors, and anxieties that many women still do not talk about today. Motherhood is such a new and different lifelong responsibility – how can it not bring on stress and anxiety from time to time?!
I really enjoy working with mothers to provide support and normalize the experience. Maternal mental health is key to a child's and family's success. The more mothers take care of themselves, both in mind and body, the more likely their families will thrive!
8. What do you find most rewarding about your work?
I truly feel passionate about being able to provide support to others. Life is a roller coaster, and I believe that everyone is doing the best that they can at any given moment. I enjoy working with people to support their well-being and their growth.
Therapy sessions with Debbie
9. Are there any books you often recommend to clients?
I recommend Self Compassion by Kristin Neff and The Gifts of Imperfection by Brene Brown.
10. Do you assign "homework" between sessions?
I assign informal homework which usually has to do with practicing certain skills that are introduced and practiced in session. The more we practice new skills, the faster we are able to implement them when we truly need them.
11. How do I know that it's time to start seeking therapy?
Often times, people consider starting therapy long before they reach out and look for a therapist. Therapy is for anyone and everyone who is interested in growing, learning, and wanting to take the next step into their well-being. If you have been thinking about seeking therapy, I think that that alone states that it might be time to do it.
12. How can I prepare for our first session?
The first session in therapy is often filled with many emotions: anxiety, doubts, excitement, confusion, fear. Please know that I have been in that situation myself in the past and can empathize. All you need to bring to my first session (other than signing consent forms) is an open mind and heart. Ask me questions if you have them. It's okay to interview a prospective therapist to see if YOU feel like it is a good fit.
13. How will I know it's time to end my time in therapy with you or reduce session frequency?
I talk with my clients about their progress along the way. Together we see how things are going and we decide when it might be a good time to start reducing sessions to every other week and/or start preparing to say good-bye.
14. Why should I seek therapy, rather than turning to my partner, friends, or other loved ones?
A therapist is someone who is expected to keep things confidential and is non-biased. Their job is to focus on you and your well-being, without worrying about how your decisions will impact them.
15. What advice would you share with therapy seekers?
My biggest advice is to trust your gut. You can interview therapists so that you feel like the person you choose is a good fit for you – someone who you feel comfortable with and understands you.
Visit Debbie's profile to watch her introductory video, read more, and book an initial call!