Akos Antwi is a psychiatric nurse practitioner providing medication management and psychotherapy sessions to clients throughout the states of Rhode Island, Massachusetts, and Maryland. With over 9 years of experience, Akos has expertise in treating a broad array of conditions in both adults and adolescents, including anxiety, depression, ADHD, and trauma. She is also passionate about supporting members of the BIPOC community on mental-health related concerns and always strives to provide collaborative, supportive, and individualized mental health care for everyone that walks through her door.
We asked Akos more about her work with clients and her guiding philosophies on therapy.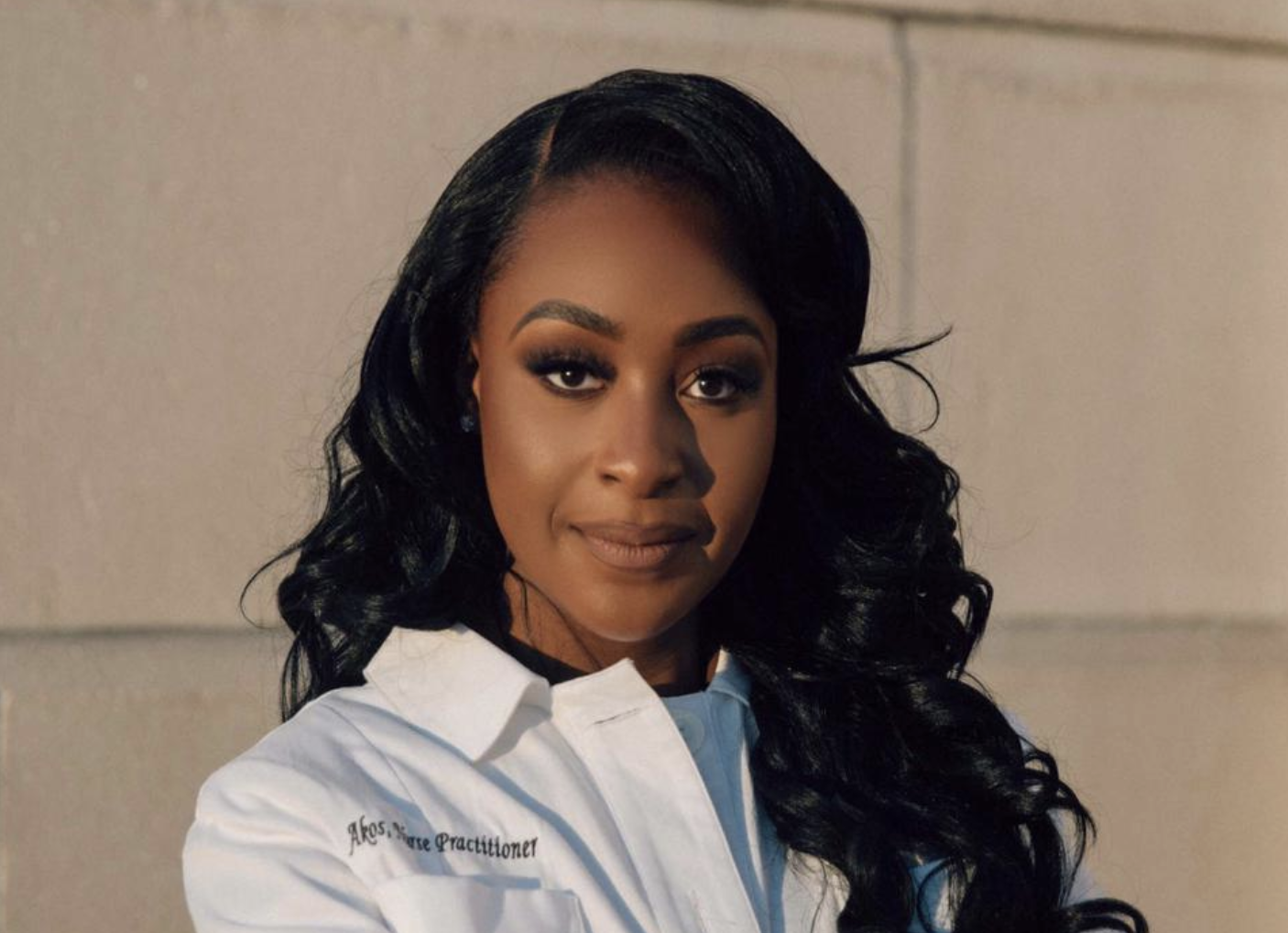 Akos's background and personal life
How did you decide to become a therapist?
I decided to open a group psychiatry practice to encourage each patient to take care of their mental health by discussing it in a way that eliminates the stigma attached to seeking help.
What was your previous work before going into private practice?
I worked on the inpatient psychiatry unit at Rhode Island Hospital and at Butler Hospital. In addition, I've worked at the Rhode Island Department of Corrections and at outpatient mental health clinics over the past 10 years.
What do you enjoy doing in your free time?
I love to travel! I have been to 30 countries (and counting!) thus far.
Akos's specialties and therapy philosophies
What guiding principles inform your work?
I strive to provide quality care in a collaborative, supportive, and judgment-free environment. My main focus is to help individuals heal, energize, and become aware of their mental health.
What clientele do you work with most frequently?
I work with a wide range of mental health diagnoses in adults and adolescents, including depression, anxiety, ADHD, PTSD, and other psychiatric disorders. I also provide services to young adults/college students, parents, couples, families, and older adults.
Can you tell us more about your specialty in working with members of the BIPOC community?
In the BIPOC community there is a stigma around mental health and a lack of representation. I prioritize creating a safe space where the client feels welcomed and not judged. The end result is always to make sure that the client understands that life is hard but, when you choose the brighter side of things, it can be turned around.
Can you tell us more about your specialty in anxiety?
Anxiety is a normal reaction to stress and can be beneficial in some situations, but when your worry becomes a persistent, overwhelming fear that may interfere with your daily life, then it's time to consider seeking help.
Can you tell us more about your work with clients struggling with depression?
Depression can be situational or brought on by a life event (such as the loss of a loved one, job transitions, or a change relationship status). Other forms of depression are caused by a chemical imbalance in the brain and can seem to appear for no reason. My goal is to help each client learn to cope with and manage depression.
What do you find most rewarding about your work?
Being able to help clients grow from their struggles, heal from their pain, and move forward to where they want to be in life is what I find most rewarding.
Therapy sessions with Akos
What will our first session together be like? What happens in ongoing sessions?
Initial appointments usually run 45 minutes to 1 hour for medication management or psychotherapy. In order to assess a client's particular needs, I ask a number of questions to better understand your situation. This allows us to create an individualized treatment plan. Every patient is unique and has unique challenges, so follow-up sessions are based on individual client needs.
Are there any books you often recommend to clients?
Willow Weep for Me: A Black Woman's Journey Through Depression by Meri Nana-Ama Danquah
Do you assign "homework" between sessions?
Yes! Homework is assigned based on individual client needs and can include journaling, meditation, self care, volunteering and even dancing!
How do you help ensure I'm making progress in therapy?
I consider it a privilege to be entrusted with each client's care and work diligently to provide the highest quality services. We check-in on progress towards client goals during each session and make changes as needed in order to achieve each goal.
How do I know that it's time to start seeking therapy?
If you are thinking about it, just do it! I believe everyone should utilize therapy, even if its just for monthly check-ins.
How can I prepare for our first session?
Prior to your first visit, we'll ask you to fill out an assortment of new intake forms that are important to ensure your privacy and confirm that you understand our practice's procedures and policies. Relax, take a deep breath, and realize we are here to support your mental health!
Why should I seek therapy, rather than turning to my partner, friends, or other loved ones?
It's important to have an additional outlet besides family and friends that you can confide in and that can give you professional advise.
What advice would you share with therapy seekers?
Nothing is "embarrassing" and confidentiality is one of the most important components between a client and a therapist. Successful therapy/medication management requires a high degree of trust with highly sensitive subject matter.
Visit Akos Antwi's profile to read more about her and contact her for an initial consultation!