Aika Marchant is a Licensed Marriage and Family Therapist providing remote therapy sessions to clients throughout the states of California and Texas. Aika's practice is centered around helping clients navigate the relationships within their lives, both with themself and with those around them. Providing both individual and couples sessions, Aika utilizes EMDR, Emotionally Focused Therapy (EFT), mindfulness techniques, and the Prepare/Enrich model of premarital counseling when appropriate to help clients become more present in their relationships, put an end to unhelpful thinking patterns, and develop more compassion for both themselves and others.
We asked Aika more about her work with clients and her guiding philosophies on therapy.
Aika's background and personal life
How did you decide to become a therapist?
When I saw my first therapist in my 3rd year of college, I really felt safe, comforted, seen, and heard for the first time in my life. I was inspired to create the same safe, nonjudgmental space for other people, the way my therapist made me feel. I initially wanted to pursue being a teacher, but I quickly realized that I preferred to have quality, one-on-one relationships to attune to the child, rather than managing the behavior of 15-30 students.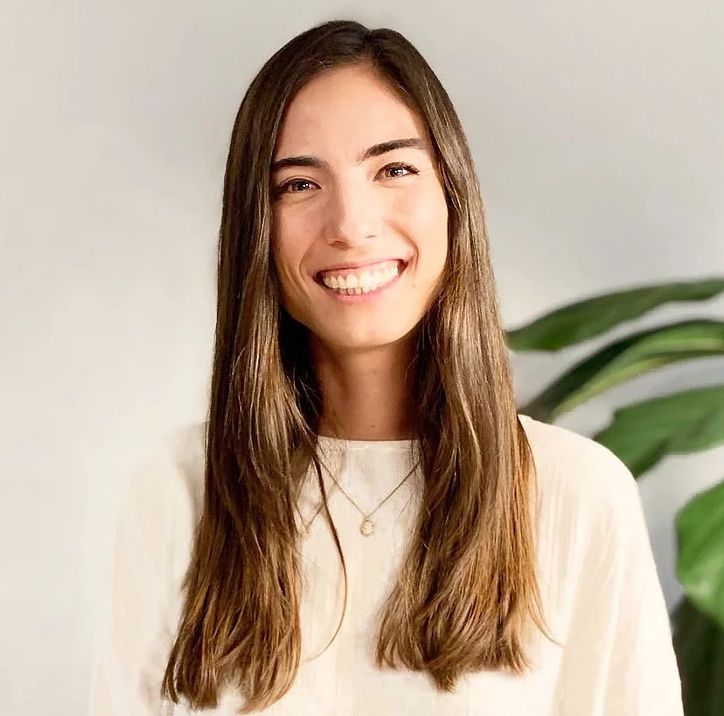 What was your previous work before going into private practice?
I initially worked as a skills trainer to work one-on-one with students with severe mental disorders that were affecting their functioning in school. During my graduate years, I worked with children and adolescents who identified as belonging to a minority group at a nonprofit agency in San Diego, CA. I have also worked at another nonprofit agency specializing in working with minors with severe mental health symptoms who are at risk of being placed at an inpatient facility.
What do you enjoy doing in your free time?
I love running, hiking, yoga, and playing with my niece and nephew.
Aika's specialties and therapy philosophies
What guiding principles inform your work?
I strive to create a safe, non-judgmental space, and I approach all of my client's presenting problems with curiosity. I utilize mindfulness in every session and solely believe that healing takes place through mind-body connection.
What clientele do you work with most frequently?
I am drawn to work with clients who identify in a minority group, who have experienced childhood trauma, and who are currently having relationship and/or self-esteem issues. I personally identify as a minority, and I have experienced childhood emotional neglect, which makes me passionate about working with this population.
Can you tell us more about your work with couples?
I work with couples who are feeling physically and/or emotionally disconnected. Some common challenges include communication, conflict resolution, and issues of mistrust. I use Emotionally Focused Therapy (EFT) and help clients understand the negative communication cycles that may be preventing them from connecting deeply to themselves and others.
Can you tell us more about your specialty in trauma?
I often get clients who have experienced childhood trauma, such as physical or emotional neglect and abuse, and they often face difficulties having healthy relationships as an adult. I support these clients using Emotionally Focused Individual Therapy (EFIT) and EMDR to reprocess the trauma and increase compassion for themselves and others.
I also support clients in reframing their understanding of themselves and others that may be keeping them stuck in negative patterns and preventing them from having healthier relationships.
Can you tell us about your work with clients on relationship challenges?
I work with people to improve their relationships of all types: parents/children, siblings, partners, and one's relationship with themself. Often, parents start to have triggers when they become parents, and intergenerational patterns of trauma can get passed down. I support parents and individuals in relationships, help them understand their triggers, and learn to have healthier and more mindful ways to respond to these triggers.
What do you find most rewarding about your work?
I think the most rewarding part about my work is to feel completely attuned to the client—to help them feel seen and hurt in their pain so they're not experiencing it alone.
Therapy sessions with Aika
What will our first session together be like? What happens in ongoing sessions?
During our first session, I will be curious to see what your expectations, hopes, and goals are for therapy. I will ask questions about your body and how you are feeling in the session. I focus on making sure to address any questions or uncertainties you may have to make you feel safe and comfortable in the start of our relationship together.
Are there any books you often recommend to clients?
Do you assign "homework" between sessions?
It really depends on if clients prefer to have homework or not. I do not want therapy to become a place where you to feel ashamed for not completing homework or burdened that you have to do homework in order to feel accepted or approved of by me.
I do find that homework is really helpful for some clients who want to have things to do or think about between sessions to further their work and increase self-awareness. I trust in my client's instinct and desire to want homework or not, and I adjust to my client's needs accordingly!
How do I know that it's time to start seeking therapy?
It's time to go when you feel like there's something you would like to talk about, but you don't have anyone you feel safe talking to about it. It's time to go when you realize that you're getting stuck in a pattern that isn't helpful in our life. It's time to go when you're noticing that you're bottling things up in your relationships, or you feel like other people are constantly unhappy with you.
How can I prepare for our first session?
You can prepare for your first session by answering my intake questionnaires and thinking about goals for therapy. I would encourage you to think of questions and expectations to bring into the session. The most important thing is that you come out of the first session feeling heard, seen, and understood and that you felt safe expressing how you were feeling and thinking without fear of judgment.
Why should I seek therapy, rather than turning to my partner, friends, or other loved ones?
Therapists are professionals who have training in mental health. They support you in understanding yourself better, so you can become your own therapist. Therapists don't give you answers or tell you what to do, like your partners, friends, or other loved ones may. Therapists help you understand yourself better, so you can start having more compassion for yourself and increased self-awareness of patterns that might be keeping you stuck in a negative space.
What advice would you share with therapy seekers?
Shop around! Make sure you feel comfortable and safe with your therapist.
Visit Aika's profile to watch her introductory video, read more about her, and book an initial call!