Terri Bacow is a clinical psychologist on the Upper West Side of Manhattan. An expert in cognitive behavioral therapy (CBT), Terri's approach is active and evidence-based. She also incorporates elements from mindfulness practices, dialectical behavioral therapy, and acceptance and commitment therapy into treatment.
Terri typically provides shorter-term, goal-oriented care, aiming to equip each client with meaningful strategies that serve them beyond the therapy room and into their daily life. Below, you can read about Terri's background and approach to therapy. You can also visit her profile to book an initial call today!
Terri's background, and present, as a therapist
When, or why, did you first know you wanted to become a therapist?
I was shy as a child and as I got older, I realized I wanted to help others overcome shyness. Further, I have always found problem-solving to be fun, and to my family's great amusement, used to follow our dog (whom I referred to as "the subject") around collecting "data" about his behavior.  
When I aced a Psychology course, it solidified my decision to go into this field and it has definitely been the right choice!  
What guiding principles or philosophies inform your work?
Therapy should be fun – I strongly believe one should look forward to going every week!  
I am also a believer in teaching concrete coping strategies that produce real results. If you have a flat tire, you can either go back and trace the moment that the nail created a rupture, or you can change the tire!  
I make sure to teach my clients every week something that they can learn and apply in the coming week that makes them feel empowered and more in control.
What was your previous work before going into private practice?
Prior to going into private practice, I worked at Mount Sinai Hospital for ten years in their outpatient eating and weight disorders program. I also became the Director of Training at the Hallowell Center, an epicenter for the treatment of ADHD and related disorders.  
I added my practice in 2017 and enjoy balancing working in both outpatient and private practice settings. It keeps things interesting!
What do you find most rewarding about your work?
I am very sociable and truly enjoy being around people. It is so rewarding to develop connections with others and to be in a helping profession. I value my relationships with my clients and feel genuinely excited for them when they start to feel better.
What inspired you to start your private practice?
I wanted to take on the challenge of starting my own business which allows for independence and autonomy.  
In addition, I enjoy seeing different types of clients and anticipated that it would encourage an increase in variety.
What do you enjoy doing in your free time?
I am a TV junkie! I watch critically acclaimed dramas and fun/campy television shows and try to dissect them and talk about them with others.  
I love being outside (especially in warm weather) and reading books (when I have time). I also enjoy hanging out with my family (I have two kids!).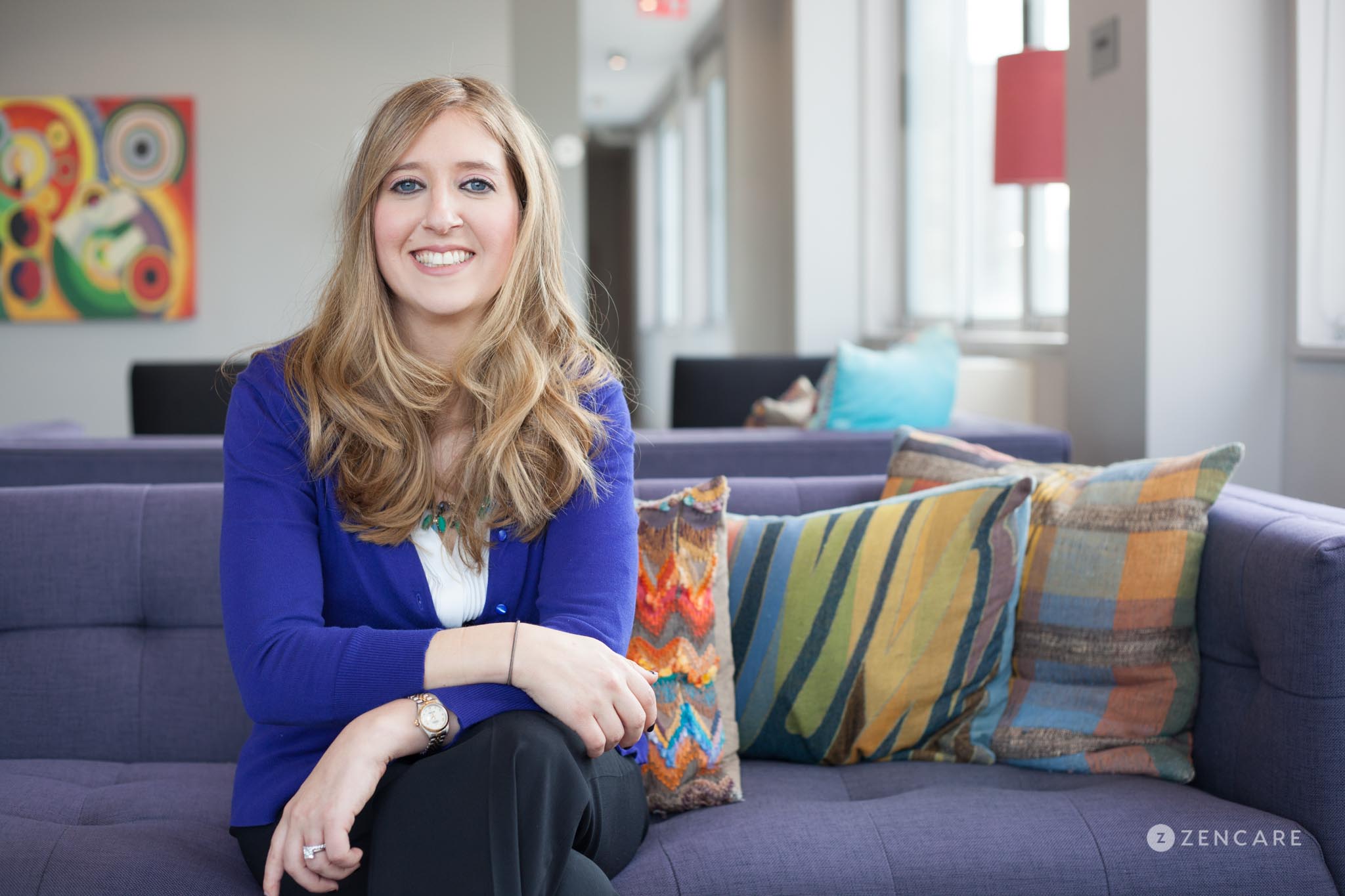 What to know about therapy with Terri
What would our first session together be like? What happens in ongoing sessions?
The first session involves information gathering and "getting to know you." I always end each initial consult with feedback, impressions and recommendations. We discuss whether we are a fit and what an ideal treatment plan would look like.
Do you often assign "homework," and if so, what kind?
YES. I am a cognitive behavioral therapist which has a didactic, active, and directive component. I often ask clients to do a quick homework sheet to practice a skill they have learned or to track their mood or anxiety or another symptom.
We go over the homework in session and ideally one gets to a point where they've "got it" and the homework can be more experiential (think about this topic, try something new this week).
How will I know whether I'm making progress during my time with you?
I always check in with clients to discuss progress. Sometimes I will give clients a measure to fill out at the start of treatment and I will give this measure again at another time point so we can have a quantitative sense of how things are going.
Otherwise, we do qualitative check ins to see where we are at with the therapy goals that we collaboratively set in the first few sessions.
If I need additional support outside of weekly sessions, how would you help me connect with those resources?
I will help you identify books to read, websites to go to, apps to use, and I will also connect you with any other provider you may need to see, such as nutritionists, physicians, psychiatrists.  
I occasionally provide between-session text support when needed, and I am always available by email.
How long do clients typically see you for?
Clients typically see me anywhere from a couple of months to six months to a year or more.
Do I need to bring anything to our first session? How can I prepare?
I ask clients to complete a brief consent form to bring to the first session.
How will I know it's time to end my time in therapy with you, or return less frequently?
I am thrilled when someone tells me she/he/they are better and feel they can wrap up therapy. I applaud this and do not try to "keep" the client coming.  
We discuss relapse prevention and I let the client know that my door is always open.
What do your credentials mean?
I have a doctoral degree in Clinical Psychology. This is a combined degree in research and therapy and my graduate program followed a scientist practitioner model.  
This means that I am highly qualified to provide empirically supported therapy approaches that have an evidence base (they are supported by research studies as being efficacious and effective). CBT therapy is an example of one of these approaches.
Are there any books you often recommend to clients?
Self-Compassion by Kristin Neff. It is a must-read and is life changing. She talks about the fact that self-compassion is far more motivating than self-criticism, which is absolutely true.  
Self-Esteem by McKay and Fanning is also excellent. Check out the cartoon on page 150. Priceless!
Are there particular populations, client backgrounds, or age ranges you work with most?
I adore working with young adults, including college students and graduate students. I also enjoy working with adults in different stages of life. I have an affinity for working with both new and seasoned moms and dads, and one of my other areas of specialty is parent coaching.  
I am drawn to these clients because I feel that they are in a state of transition, which can be new and challenging and also exciting.
Terri's thoughts on therapy in general
How do I know that it's time to start seeking therapy?
When you are "stuck" or in a rut, it is a good time to seek therapy.  
I truly feel that you only live once and suffering is overrated. If suffering can be avoided, it should be!
Why should I seek therapy, rather than turning to my partner, friends, or other loved ones?
It can be so rewarding to seek advice from a caring, but objective outsider who has no stake in the situation and who can provide feedback completely free of judgment.
What advice would you share with therapy seekers?
I would recommend that you try to find a good fit – someone who is warm, and whom you can relate to.  
If it isn't working, do not be afraid to switch. Your needs are important and you should get them met. Therapy should be an incredibly rewarding and positive experience!
Visit Terri's profile to watch her introductory video, read more, and book an initial call!