Have you ever felt like your thoughts are buzzing and difficult to control, which causes anxiety? Or do you say things when you're upset that you would never say when you're calm? This describes how our emotions may change our thoughts or behaviors. In a way, we have different "minds" with which we act very differently, depending on how we feel emotionally.
This Wise Mind refers to the state of mind that best regulates emotions and manages behavior. It is a key concept used in Dialectical Behavioral Therapy (DBT) which is a type of therapy that teaches clients to balance and tolerate opposites while decreasing black-and-white thinking.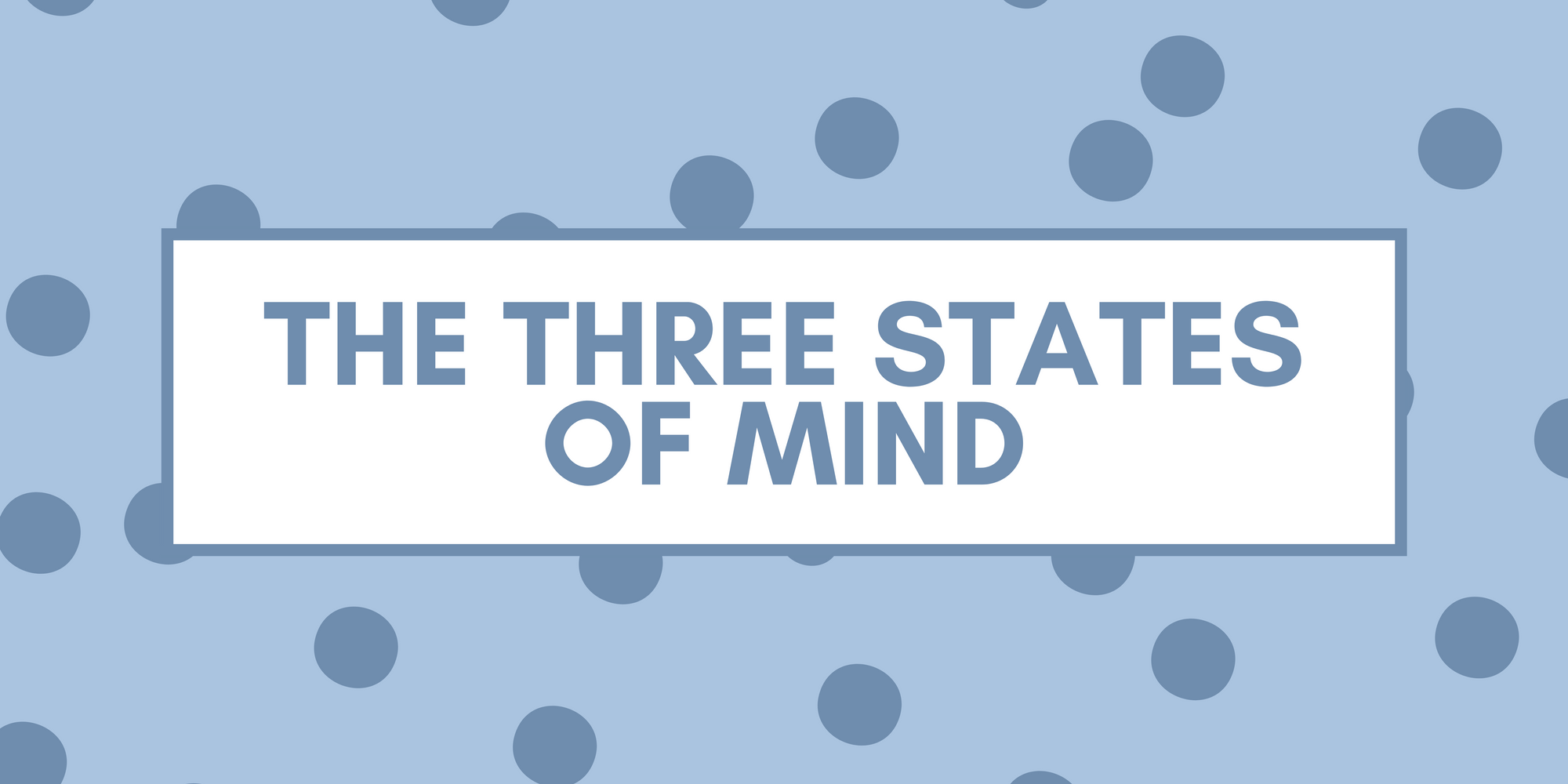 Here are a few challenges and conditions that DBT can help with:
The Three States of Mind
Your mind has three states: the reasonable mind, the emotional mind, and the wise mind. Everyone possesses each of these states, but most people gravitate toward a specific one the majority of the time.

The reasonable mind is driven by logic. A person uses this state of mind when they approach a situation intellectually, take initiative to plan, and make decisions based on fact. This mind is incredibly rational, and may like to take a more scientific, objective approach to thoughts, actions, and feelings.

The emotional mind is driven by feelings. When a person's thoughts and behaviors are controlled by their feelings, it's an example of the emotional mind. They may act impulsively without considering consequences. This isn't because they're wreckless, it's because their emotions are a driving force. Feeling emotions isn't a bad thing! It's when these emotions lead to behaviors, thoughts, or feelings that aren't authentic or aren't aligned with that person's values that make it an issue.

The wise mind is a middle-ground between the reasonable and emotional minds. When a person feels a strong emotion and responds to it rationally, it's the best of both worlds and describes the wise mind. A person using their wise mind is able to accept present realities while working toward change, which is the goal of DBT. A person who grativates more toward this state of mind possesses the following skills:
Emotional regulation. This means that when they feel a certain emotion in a high amount - say, anger - they can mitigate their reactions by being introspective about that emotion, understand where it comes from, and practice relaxation skills.
Distress tolerance. This describes when a person feels stressed out, upset, or otherwise activated. They can use coping skills such as mindful breathing, distractions, or journaling to decrease this distress.
Interpersonal effectiveness. Interpersonal effectiveness simply means interacting with others in healthy, meaningful ways. This includes healthy communication, setting and following appropriate boundaries, and feeling connected to others.
Mindfulness. Mindfulness is a way to slow down thoughts and emotions to focus on what's currently happening in that moment. It helps calm down the brain and body by focusing the attention on very specific stimuli.
How to develop your Wise Mind
While many people gravitate towards one of the minds, no one is stuck with only one way of experiencing the world. A person can strengthen the balance between the reasonable and emotional mind, thus developing the wise mind by:
Processing thoughts, feelings, and sensations with acceptance, non-judgment, and an attitude of intentionality
Accepting emotions as part of the human experience that are necessary to your development
Avoiding overidentification with emotions and reliance on emotions to rationalize behavior
Maintaining a serene and thoughtful state of mind that brings emotion and reason together to manage your anxieties
Refusing to be controlled by your perception or interpretation of events or interactions
Combining the use of intuition and logical analysis to make sound decisions, regulate emotions, and tolerate distress
Focusing on the present, and avoiding ruminating over the past or future
Consider seeking support from a therapist
Because our reactions generally happen instantaneously, it can feel daunting to take on a new type of mind. You don't have to do it alone. If your goal is to develop your wise mind, a therapist who specializes in DBT can work with you to find the balance between the two in order to help regulate emotions. Many DBT therapists have additional training in this type of work and have experience taking each person's unique personality into the session to help them effectively develop their wise mind.