Zencare is proud to partner with The Loveland Foundation Therapy Fund to support Black women, girls and gender expansive folks seeking therapy.
On Zencare, providers are vetted for top quality care. Use advanced filtering options to narrow your search, watch introductory videos, and book a free initial call to find your ideal therapist!
How to Find a Therapist for Loveland Foundation Therapy Fund Clients
Follow these steps to find a Zencare therapist who accepts Loveland Foundation Therapy Fund vouchers as session payment!
1. Visit Zencare.co. Enter the state in which you are seeking services, and the type of care you're seeking.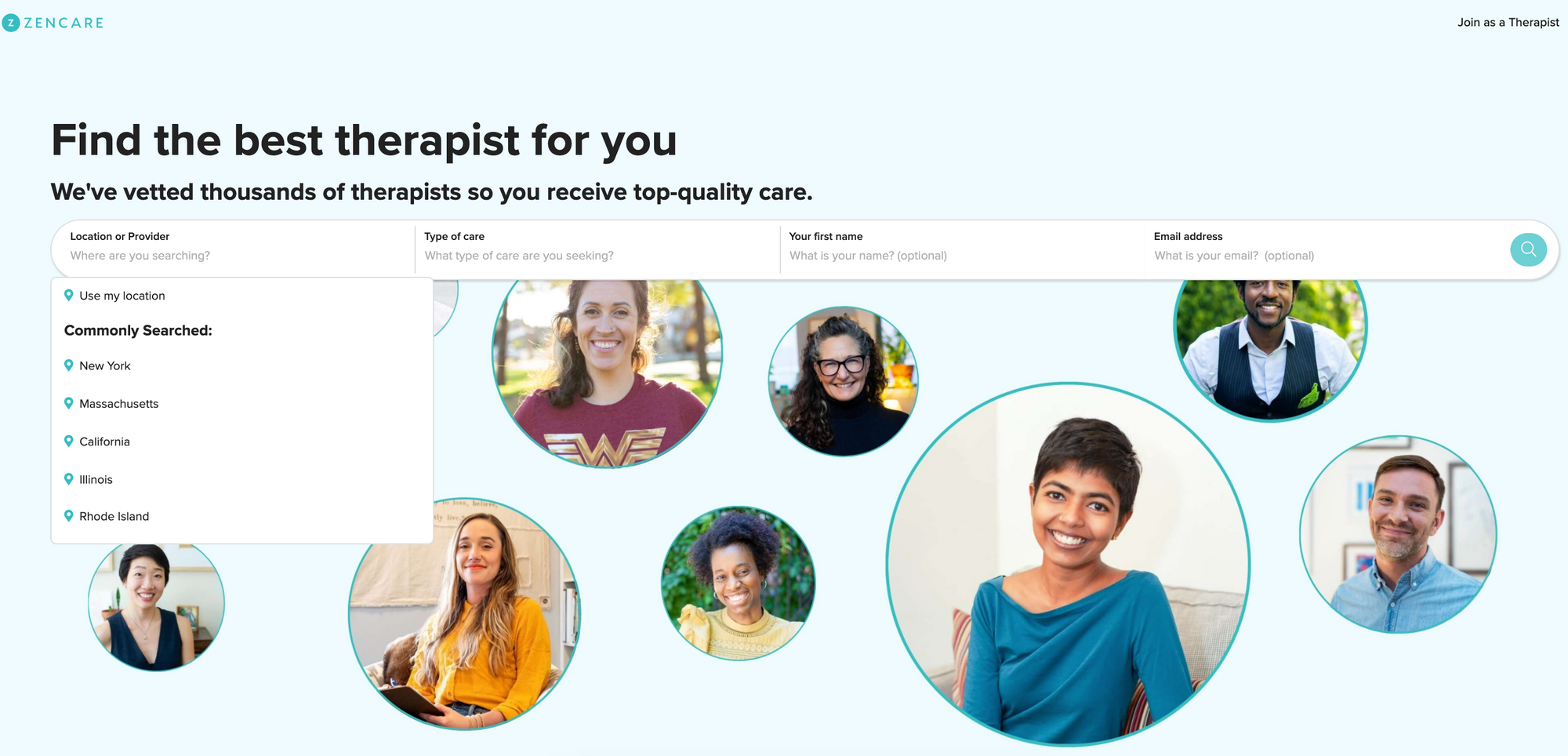 2. Open More Filters. Under Clientele, select Loveland Therapy Fund Client.
This step is optional! Please note that some providers may not have indicated that they're accepting Loveland vouchers. You are welcome to contact any provider about working together and explore payment preferences from there.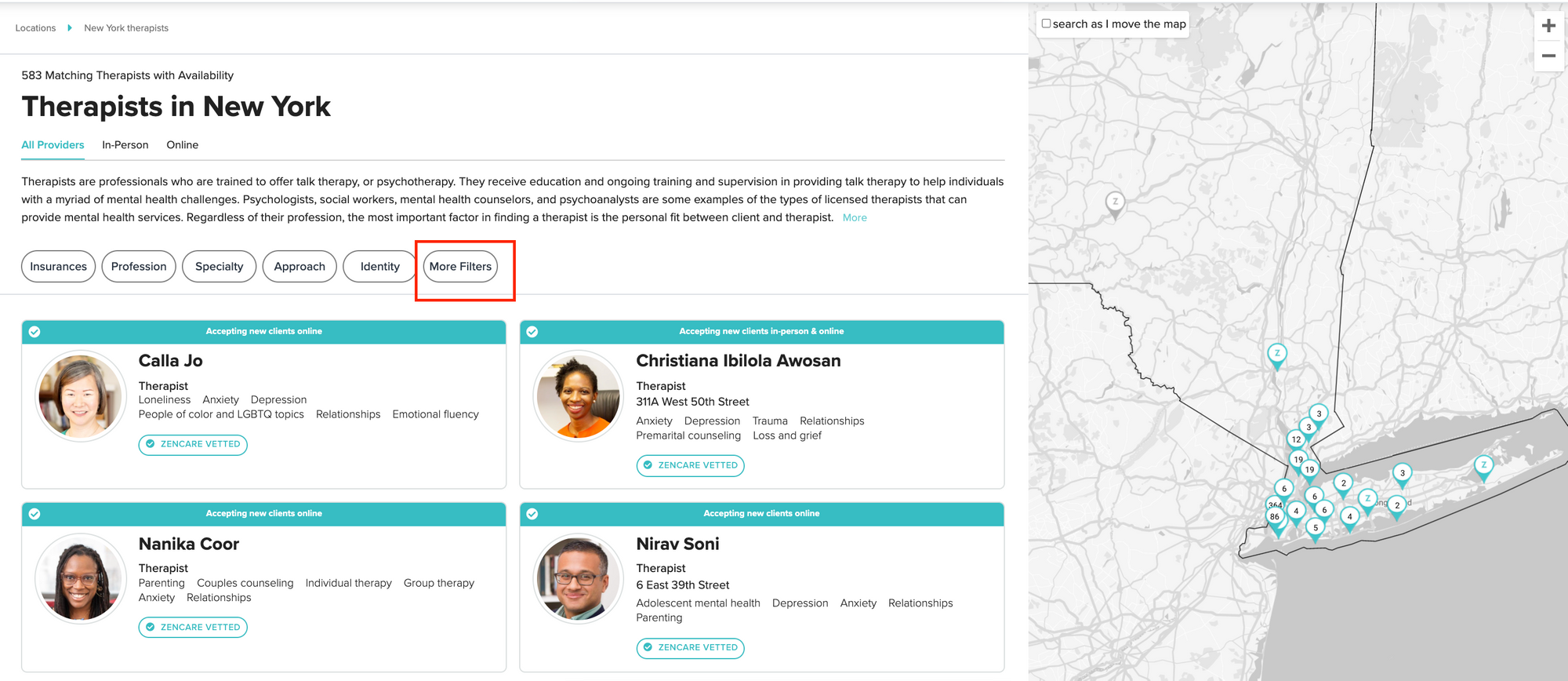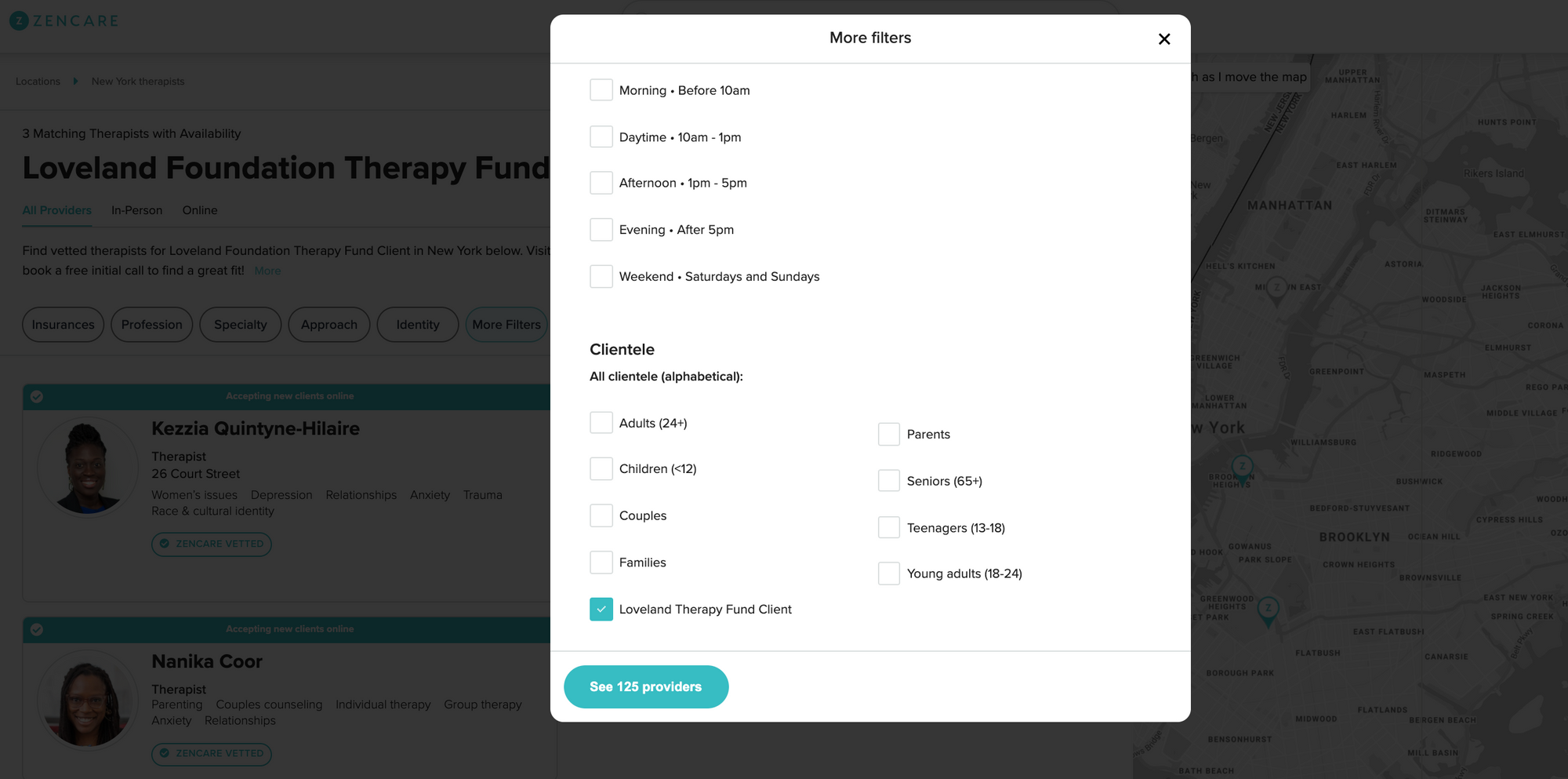 3. Narrow your search. Filter by additional priorities, like provider identity, specialty, or in-person or online sessions.
4. Browse profiles. Select any therapist to open their profile. Learn more about their specialties, professional experience, and watch an introductory video to get a sense of their style!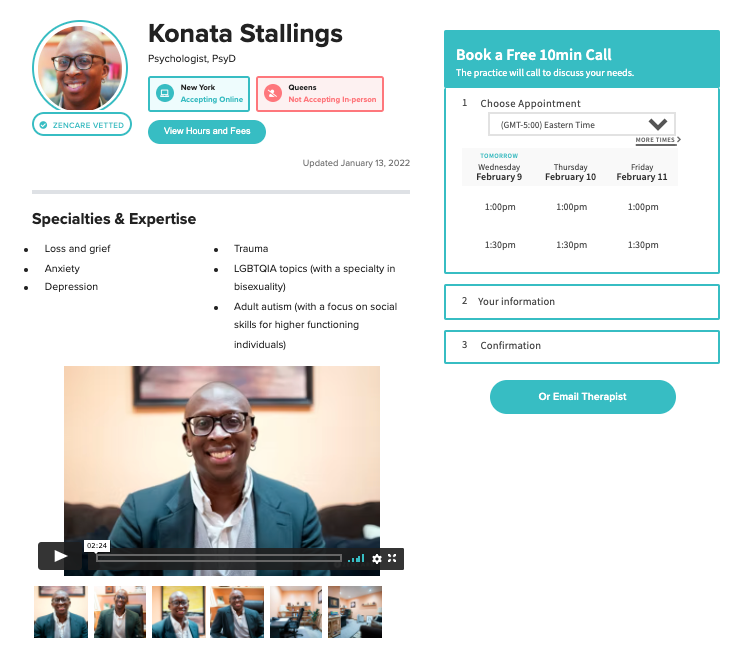 5. Reach out! Contact any therapist directly by submitting an email contact form or scheduling an initial phone consultation.
FAQ for Loveland Foundation Therapy Fund Clients
What do you do once you receive your vouchers?
Once you receive your Loveland vouchers it is time to schedule your first appointment with a therapist. Before scheduling an appointment with a therapist make sure to do the following:
Ensure the therapist accepts Loveland vouchers (are willing to invoice The Loveland Foundation directly for your sessions).
Share our deck overview with them which will be sent along with the vouchers in an email. This deck will address most questions therapists have about the Therapy Fund and invoicing process.
After you have your therapy session, provide your therapist with the voucher number and the invoice payment form (sent in the voucher email).
Once your therapist submits the voucher we begin to process the invoice. Repeat this process until all vouchers have been used.
More information can be found on the Loveland Foundation FAQ page!