When investing in marketing platforms for your practice, there are a lot of different factors to consider! We put together this comprehensive comparison between Zencare and PsychologyToday, so you can get a good sense of how we stack up, and which directory might work best for you.
General Offerings
At a quick glance, Zencare has a handful of key offerings that PsychologyToday (as of October, 2023) does not. These include: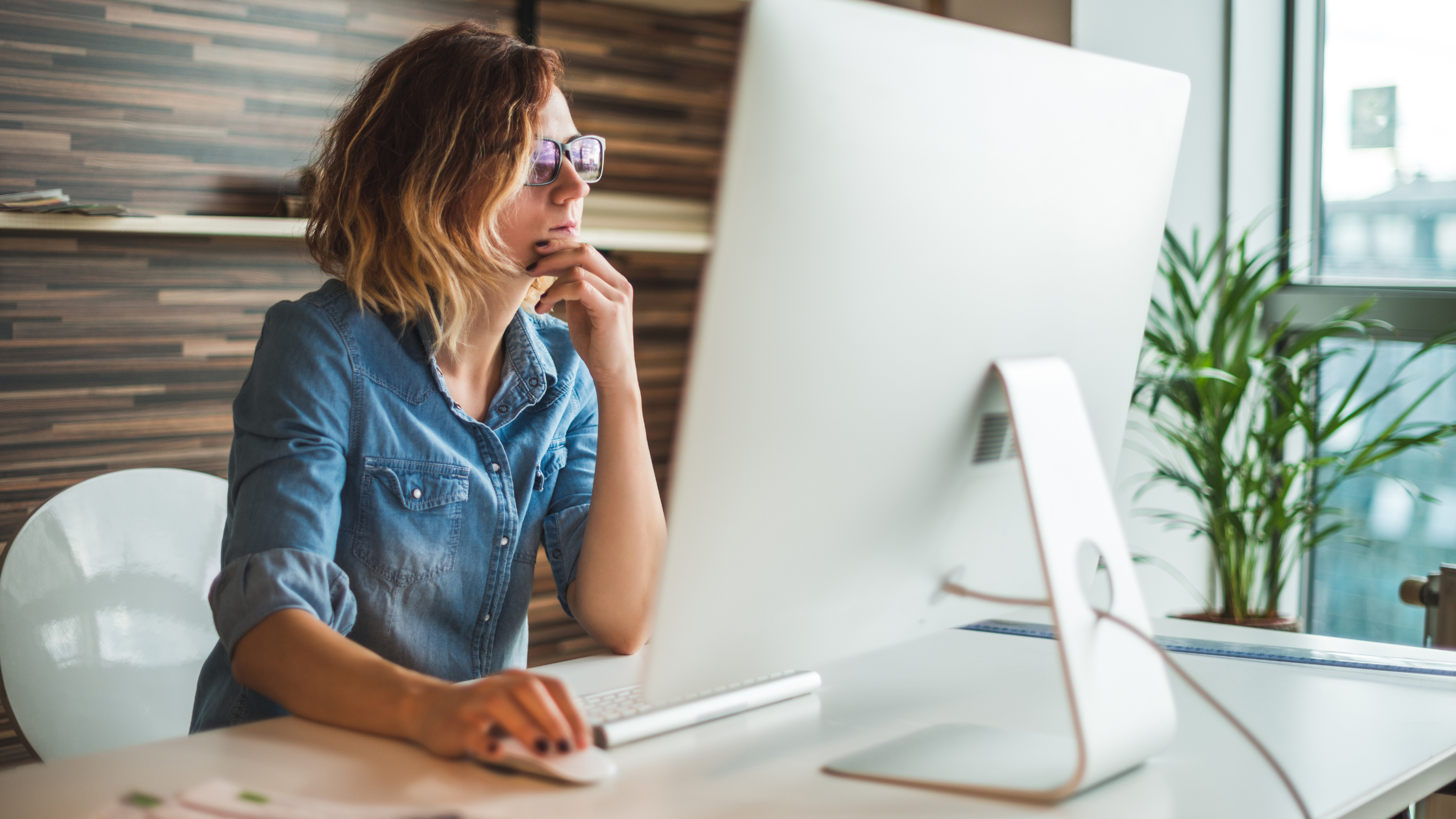 Quality over quantity
As a therapist, you've probably heard clients talk about how hard it is to find a therapist. Often clients will be so overwhelmed by the therapy search process that they end up reaching out to as many providers as possible in the hopes of getting a response from someone. And after all of that, maybe one of those therapists will get back to them in a timely manner. Ultimately, this stressful search process can often deter clients from getting the care they need.
Part of what can cause this issue is the sheer number of options available for clients to sort through when looking for a provider who will be the appropriate fit. At Zencare, we aim to address this by curating a much smaller network of providers, with the goal of simplifying this process for clients.
PsychologyToday is ubiquitous in the mental health space — most providers you come across will have a profile listed there, and most clients are familiar with the site by name. This means that ultimately, PsychologyToday is more well-known than Zencare, as it is one of the largest directories available. But high volume isn't necessarily a benefit —  if every therapist in your area is listed on the same site, what chance do you have of standing out in such a saturated network? Zencare's smaller network gives providers the chance to really shine through and connect with their ideal clients.
Multi-state licensure
With the advent of telehealth and interstate licensure agreements such as PSYPACT, many providers are now working with clients across state lines. At Zencare, we want to give you as much visibility as possible across the platform, which is why we are happy to market our providers in as many states as they're licensed to practice in at no additional cost. We also intentionally invest in marketing on a statewide level, so any of our providers who are offering telehealth will be able to reach clients anywhere within the state they're licensed to practice in.
By contrast, PsychologyToday restricts the amount of zipcodes a provider can list on their profile. Providers are able to add two full addresses as office locations, and searches for teletherapy will take these locations into account. But in order to be included in multiple statewide searches, you'd need to create an entirely separate profile for each state in which you're licensed — each with its own separate monthly fee.
User Experience
We've already established the fact that finding the right therapist can be a stressful ordeal from the client's perspective — so what are we doing to make this process easier?
Filters
Zencare offers clients the option to filter by provider specialty, approach, and insurance/fee structure, as well as office hours, session type, clientele, and languages spoken. In addition, Zencare also gives clients the option to filter by provider identity — whether that identity relates to a provider's faith, race, ethnicity, gender, or sexual orientation.
On PsychologyToday, clients can also filter their search by presenting issue, types of therapy, insurance/price, and languages spoken. Providers can list their gender, faith, sexuality, and the ethnic populations they work with on PsychologyToday as well, but they are not able to indicate if they are a provider of color, a provider of Asian-American descent, or any other racial/ethnic identities they might associate with.
This is an important point of distinction, because when looking for a therapist, clients often value being able to work with someone who shares their lived experience. By giving clients a chance to filter by provider identity, as well as specialty, modality, insurance, etc., our hope is that clients will more easily be able to find a provider who will be the best fit for their specific needs.
Profiles
At Zencare, we want to give clients as much detailed information about a provider's practice upfront as possible. This includes information about a provider's fee structure, such as the insurances they accept, any out-of-network billing options they offer, the cost of different types of sessions (e.g. couples, individual, family), and, in some cases, a cost estimate for out-of-network sessions. Providers can also opt to list their specific hours of availability, in terms of the actual days and times they have open to work with clients. These pieces of information can be especially helpful in letting clients know what to expect financially, and in terms of scheduling, so providers can spend more of their initial consultation call starting to build the relationship with the client, and less of that time going over these more nitty gritty details of their practice.
Zencare profiles also include psychoeducational descriptions for each listed specialty and approach, which helps clients know exactly what to expect in session. Plus, each provider's Zencare profile includes a gallery of professional photos, and a 1-2 minute introduction video, both of which are shot and edited by one of our trained professional photographers. These photos and videos not only give our profiles a polished look, but they're also meant to give clients a more visceral sense of the provider's voice, mannerisms, and personality prior to reaching out.
In comparison, PsychologyToday profiles simply list out the specialties, modalities, and fee structure, without providing any psychoeducational context or financial resources. While they also have the option for providers to film their own 15 second introduction video, providers are not able to work with a professional photographer as a part of their membership.
Referral process
Missed connections during the referral process can be frustrating for both clients and providers. If a client calls and leaves you a voicemail, or sends you an email, often by the time you get back to them they've already moved on to schedule with someone else.
At Zencare, we aim to solve this problem by giving clients the option to book a free initial consultation call directly on a provider's profile. That way, clients can have a time on the calendar to connect with a provider, instead of sending a message out into the void and hoping for a response. We also ask clients to create a free account within the Zencare site, which allows them securely message back and forth with providers, and to keep track of all the providers they've reached out to through the site.
On top of all of this, Zencare also makes a point to follow up with both clients and providers if there are ever unread messages between them. We want to make sure that clients who reach out to a provider are getting connected, and vice versa!
On PsychologyToday, clients can either submit a contact form, or contact you at a specified phone number. From there, it's your responsibility to follow up with the client in a timely manner.
Customer Support
Marketing isn't a topic that is widely covered in most clinical graduate programs. For that reason, the Zencare team aims to offer the highest level of personalized support possible to our members. Our Outreach Team is dedicated to giving providers a detailed account of what they can expect from Zencare membership, and how Zencare can support their practice's specific needs.
In addition, our Customer Success team is available to every single Zencare member, and can offer concierge support via email, where you can expect a prompt response on all of your questions and concerns within 24 business hours. Beyond that, our professional photo/video shoot experience and professional copywriting add-on helps you create a beautiful and refined web presence. Our Customer Success team is available and happy to guide you through each step of the way! Upon request, we can also offer personalized suggestions on how to best optimize your profile so that it has the greatest impact and reach.
On PsychologyToday, providers are prompted to sign up independently, and can then reach out via email or feedback form with basic questions about their membership.
Additional Features
Both Zencare and PsychologyToday function as therapist directories that also offer telehealth platforms for providers, however there are some additional add-on features offered by Zencare that are not a part of PsychologyToday. These include an all-in-one practice management solution, and an out-of-network benefits verification tool.
Zencare Practice Management includes a HIPAA compliant telehealth platform, online scheduling, electronic records, and billing and payment capabilities, and can be added onto Zencare membership for just $19/mo. For $39/mo, providers can also have access to secure messaging, electronic claims filing, and clinical measures. Plus, we offer a 14-day free trial, and a free 30-minute product demonstration for anyone who is interested in learning more about the product.
Interested in learning more about Zencare Practice Management? Book a free demo here.
Zencare's Private Pay Booster, our newest integration with Reimbursify, also offers a myriad of great benefits for providers who are seeking out more self-pay referrals. Not only can providers instantly verify a client's out-of-network benefits through this feature, but those clients then have a quick and easy pathway to filing claims for reimbursement through the Reimbursify app! Prior to reaching out, clients can also see an estimate of their out-of-pocket cost after reimbursement directly on a provider's Zencare profile, making it easier for them to get a feel for what working with you would look like financially. The Private Pay Booster can be added on to Zencare membership for either $29/mo, or $59/mo. Providers can also test this feature out for free on our Basic Plan.
Interested in learning more about the Private Pay Booster? Book a free demo here.
Pricing
While Zencare membership is a more significant investment than PsychologyToday (pricing comes out to $59/mo instead of $29/mo), our goal is to make sure the referrals you receive convert into ongoing clients more often than those that might reach out from other sites, like PsychologyToday.
By building a more user-friendly site, offering clients more information about you and your practice, and facilitating a smoother referral process overall, we hope to make the extra cost worth it. Ultimately, our goal is to be a source of income for your practice — if you're curious to learn more about your potential earnings through Zencare, you can check out our ROI calculator here.
Summary
At the end of the day, investing in marketing for your practice is a big decision. We hope that this article will help you feel more informed about Zencare, and how we compare to a site like PsychologyToday. If you're interested in learning more about how Zencare can support your practice, please feel free to schedule a time to connect with a member of our team here.