This article was originally published in June of 2020.
This year, Pride month comes to a close on the heels of ongoing protests for racial equality, which serve as an important reminder of Pride's roots: in protest movements, led by trans activists.
To honor their legacy, we interviewed therapists across the country who specialize in providing gender-affirming care to members of the transgender and nonbinary (TGNB) community on what you need to know about trans mental health now.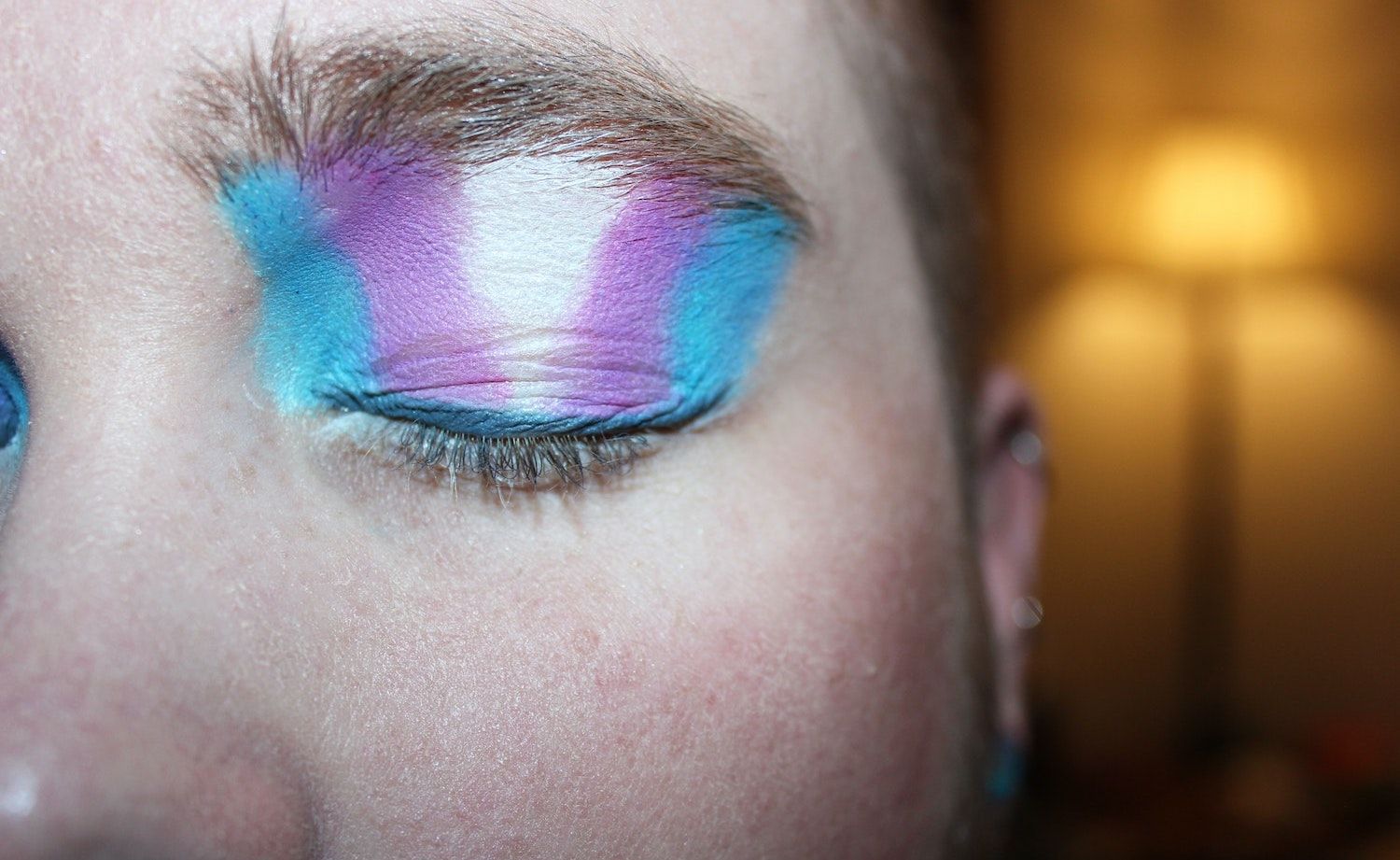 1. Trans and nonbinary individuals face elevated risk for violence, rejection, and certain mental health challenges
As a marginalized group, transgender and nonbinary individuals are subject to discrimination, violence, and limited access to opportunities granted to their cisgender peers (people whose gender identity aligns with the biological sex they were assigned at birth).
According to Dr. Ruben Hopwood, a psychologist and expert in gender-affirming care, "A climate of hostility toward trans and gender diverse people is connected to higher rates of disease and health problems, higher rates of mental health concerns, and higher rates of early death from multiple causes."
Specifically, studies have found that:
51.4% of transgender women and 48.3% of transgender men experience depression (vs. 16.6% in the total US population) (1)
40.4% of transgender women and 47.5% of transgender men percent experience anxiety (vs. 28.8% in the total US population) (2)
48% of transgender adults considered suicide in the past 12 months (3)
Stigma plays a particularly important role in the mental health of TGNB individuals; according to the Human Rights Campaign, "Transgender people who experience more stigma and discrimination are more likely to experience mental health problems or suicidality." (4)
Discriminatory practices related to increased rates of psychological distress in the TGNB community include employment related stressors, such as being fired or forced to resign, being denied a promotion, or not getting hired due to being transgender, as well as physical and sexual assault. (5)
For those folks whose identities lay at the intersection of multiple marginalized identities, the risk for outright rejection and violence remains high: the HRC reported that in 2019, at least 26 transgender or gender non-conforming people were violently killed, the majority of whom were Black transgender women. (6)
2. Microaggressions contribute to a culture of violence against trans and nonbinary people
In addition to major acts of violence and systemic discrimination, TGNB individuals are also exposed to microaggressions, daily slights which can, intentionally or unintentionally, serve to invalidate, derogate, or shame. Microaggressions against TGNB folks might include:
Misgendering through use of a "dead" name or incorrect pronoun usage
Lack of access to appropriate bathroom facilities
Intrusive questions or assumptions regarding body parts and transition
Backhanded compliments ("Oh, you look so good, I'd have never known you're trans!")
Presumptions about sexuality
According to gender-affirming therapist Benjamin Davis, "Microaggressions, over time, can have profound impact on the mental health of trans and nonbinary individuals."
Dr. Hopwood explains that these consequences may include:
Increased emotional and physical distress
Poor self-image
Fear of others
Decreased or denied access to needed healthcare and social services
Self-harming behaviors
Isolation
Thoughts of or attempts of suicide
Misgendering in particular can have a powerful impact on an individual's sense of safety and self-esteem.
Davis says, "Misgendering signals a clear unseeing or disbelief of a person's authentic identity, or communicates that the effort necessary to relearn those parts of a person's identity isn't worth the time or effort to do so. When internalized, these messages can feel a lot like 'I'm not worth it,' furthering hopeless and isolative narratives that can impact depressive symptoms."
3. There are systemic barriers that prevent transgender and nonbinary individuals from seeking healthcare
Despite the high occurrence rate of certain mental health challenges among TGNB individuals, systemic barriers make it difficult to access high-quality, affordable care, including lack of adequate health insurance coverage and mistreatment by healthcare providers.
A 2017 survey by the National Center for Transgender Equality of transgender individuals found:
25% of respondents experienced a problem with their insurance in the past year related to being transgender, such as being denied coverage for care related to gender transition.
33% of respondents who had seen a healthcare provider in the past year reported having at least one negative experience related to being transgender, such as verbal harassment, refusal of treatment, or having to teach the healthcare provider about transgender people to receive appropriate care.
Overall, in the past year, 23% of respondents did not see a doctor when they needed to because of fear of being mistreated as a transgender person, and 33% did not see a doctor because of cost.
While 78% respondents wanted hormone therapy related to gender transition, only 49% had received it, due to obstacles including high cost inadequate insurance and lack of available and affirming providers. (7)
Dr. Hopwood expands on the challenges in accessing care for TGNB folks: "Systemic discrimination results in it being difficult or even impossible to find needed supports and services for anyone in a marginalized group. Microaggressions may push a person away from all care or may leave them little choice but to lie about or hide who they are and deny or downplay what they need in order to get access to minimal supports."
Transition is a highly individualized process; while regular interaction with health care providers and gender-affirming medical care might be a necessity for some folks, Davis cautions that hyper-focus on  transition can neglect other important aspects of identity. "For instance, a therapist's insistence on exploring medical transition when that isn't the priority of the trans or non-binary client can feel reductive, restrictive, or just cliché."
To help find the right balance, Dr. Justin Martino-Harms, a gender-affirming psychologist, recommends that trans-affirming practices be implemented across the medical system, including "EMTs, ERs, administrative assistants, electronic medical records, billing, and, perhaps most importantly, among medical providers who are not familiar with basics such as pronouns and how to talk to trans folks about their experiences and bodies."
4. The mental healthcare field has a painful legacy in the mistreatment of transgender and nonbinary people
While the medical system at large has historically been based on a binary definition of gender, therefore excluding and mistreating gender diverse people, the mental health field in particular has a painful history of discrimination and violence against trans people.
According to Dr. Martino-Harms, "The mental healthcare system has been responsible for directly marginalizing and oppressing trans folks, and unfortunately continues with this legacy today. As a mental health community, we cannot earn the trust of trans folks if we don't acknowledge and take responsibility for the pain we've caused in the past, and then work to change our healthcare systems to be actively trans-affirming."
Dr. Jolie Weingeroff, an LGBTQIA+ affirming psychologist, explains, "There is a history of systemic heterosexism and transphobia, as well as misunderstanding about gender dysphoria."
This history is rooted in the Diagnostic and Statistical Manual of Mental Disorders (DSM), the mental health practitioner's guidebook, which in 1980, included "gender identity disorder" as a diagnosable sexual dysfunction. This label remained in place until the 5th edition, in 2013, when it was replaced by "gender dysphoria," which is not a mental illness, but rather of a description of the intense psychological discomfort that may be experienced by folks whose physical traits do not align with their gender identity.
This pathologization of gender diversity by the mental healthcare community has had real consequences, perhaps most notably in its contribution to conversion therapy, a traumatic and pseudoscientific process by which practitioners attempt to "correct" an individual's sexual orientation or gender identity. In addition to being ineffective, conversion therapy can cause lasting psychological harm. In 1997, the American Psychiatric Association issued a statement against the practice, finding that the "potential risks of reparative therapy are great, including depression, anxiety and self-destructive behavior, since therapist alignment with societal prejudices against homosexuality may reinforce self-hatred already experienced by the patient." (8) In 2020, however, conversion therapy remains fully legal in 11 states. (9)
5. Increasing social support for trans and nonbinary individuals fosters resilience
Despite historic and temporal exposure to gender-based oppression, there are hopeful patterns of healing, acceptance, and resilience among TGNB individuals.
The out TGNB community is one of the fastest growing segments of the US population: in 2016, 1.4 million adults in the US identified as transgender (10), and in 2017, 12% of millennials identified as transgender or gender nonbinary (11). Increasing social acceptance, positive media representation, and decreasing risk of family rejection all contribute to a greater safety in coming out, as reflected by the growing percentage of out TGNB young people.
This increasing social acceptance has real psychological effects. A 2017 survey of transgender individuals found those folks who "were out to their immediate families and described them as supportive (31%) were less likely to report serious psychological distress than those whose families were neutral (42%) or unsupportive (50%)." (12)
Family acceptance is particularly impactful for gender-diverse youth: despite the soaring rates of suicidal ideation and homelessness amongst TGNB youth, a 2016 study found that transgender children whose families affirmed their gender identity were as psychologically healthy as their cisgender peers. (13)
6. There are ongoing efforts to limit access to gender-affirming care
Despite the progress that has been made in some domains, access to gender-affirming care remains at risk. (14) Dr. Weingeroff points to the nondiscrimination protections from the Affordable Care Act, which "were revised to remove protections for transgender individuals, meaning that anyone can be refused medical treatment simply due to their gender identity."
This flood of media attention can be triggering and dehumanizing. Victoria Stanton, a therapist at the gender-affirming practice Arcus Behavioral Health & Wellness, explains, "Political events and media attention are a reflection of the general public. It is difficult to not internalize what is being reflected back at us. In and of itself, this can trigger depression, anxiety, gender dysphoria, PTSD, and other discomfort in an individual."
Dr. Weingeroff agrees, adding that "Discourse and potential changes to LGBTQ and trans+ rights deeply impacts mental health in both affected and allied groups. Fear and panic are heightened among affected and allied groups as we don't know what changes can next occur and which human rights will be stripped away. These types of changes can lead to hopelessness and despair, as well as anger."
7. Therapy can be a powerful healing place for transgender and nonbinary folks – with the right provider
For TGNB individuals, and anyone seeking to understand the role of gender in their lives, therapy can be a nonjudgmental space to heal, learn strategies for coping with overwhelming emotions, and begin to securely explore gender identity.
For TGNB individuals, it's crucial to find a provider who is knowledgeable and competent in gender-affirming care. Stanton encourages folks to "seek a therapist who is open to learning and confident in having a discussion about various identities and that impact on your unique human experience."
Maggie Field, a queer-affirming therapist, provides a helpful framework to find a therapist who is in competent in working with folks of trans identity or experience.
"It is important to ask questions when you are interviewing therapists," Field explains. "As oppressed or marginalized folks, the experience of seeking medical or therapeutic help can feel like we are at the mercy of the 'authority.' I want clients to feel that they can see their first meetings with a therapist as an opportunity to see if the therapist fits them and their needs, not that they have to fit into being a good client for the therapist. Asking questions about whether your therapist has worked with trans-identified folks, has had training or how they feel about working with trans folks is a start. And most importantly, trust how you feel in the room with the therapist. If it doesn't feel right or safe for whatever reason, you are the expert in that."
8. Continue a practice of relearning by seeking out positive representations of transfolk
As with any aspect of identity, an individual's experience of gender can profoundly shape their worldview. For cisgender folks, it's important to investigate the extent to which gender-based privilege has impacted their experiences and opportunities, and to investigate the narratives they've been taught about gender diverse folks.
A good way to start is by stacking your reading and watching list with media that positively feature TGNB individuals. Shannon Cruz-Herr, an LGBTQIA-affirming psychotherapist, explains,  "Media visibility is imperative, because the world needs to know that trans and non-binary folks exist and that their experiences are varied and vibrant."
To begin, Cruz-Herr recommends the documentary Disclosure and TV show Pose. The NYPL also recently released an annotated reading list of TGNB-centered books.
To continue your learnings, here are more therapist-recommended resources on TGNB identities and gender diversity:
Sources
Anxiety and Depression in Transgender Individuals: The Roles of Transition Status, Loss, Social Support, and Coping
Ibid