Shivam Gosai is a Licensed Mental Health Counselor in New York specializing in spirituality & religion, trauma, and depression. We asked Shivam more about his work with clients and his guiding philosophies on therapy.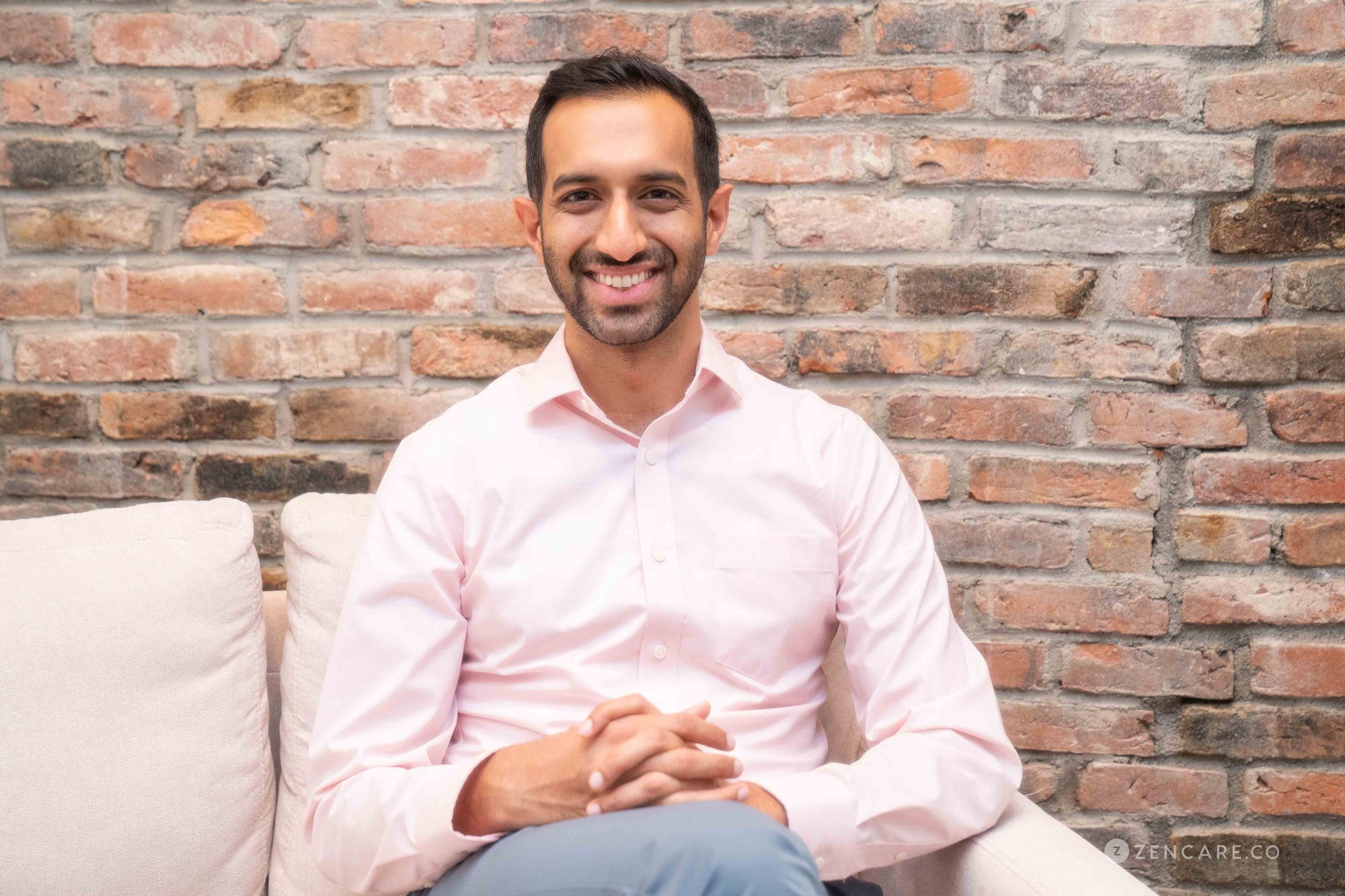 Shivam's background and personal life
How did you decide to become a therapist?
My own spiritual and emotional growth have always been at the forefront of my life. At 22, I studied the Hindu Spiritual tradition of Advaita Vedanta in a three-year intensive course at Arsha Vidya Gurukulam in South India. Immersing myself in the Hindu spirituality and monastic lifestyle garnered me the opportunity for significant personal growth. Spirituality involves living a life of values and exploring one's inner world. With little to distract me, I grappled with many aspects of myself and grew in my understanding of non-dual reality.
When I returned to the U.S., I chose to continue my growth journey by entering the mental health field. My pursuit of self-growth and self-compassion expanded into a profession that embodied compassion for others.
To this day, I continue my study of the Advaita Vedanta spiritual tradition, and I love to share teachings on Hindu spirituality, Sanskrit, and meditation. I also enjoy spending time learning about diverse faith and spiritual experiences, and believe in applying my knowledge and experience to the advancement of societal wellbeing.
What was your previous work before going into private practice?
I worked in community mental health in Boston. Previous to entering the mental health field, I studied spirituality in South India for three years and served as a middle school teacher.
What do you enjoy doing in your free time?
I enjoy cooking vegan dishes, watching documentaries, and hiking!
Shivam's specialties and therapy philosophies
What guiding principles inform your work?
Some paths to pursuing growth can leave you feeling labeled, picked apart, or wondering what's "wrong" with you. But I believe you are whole and complete just as you are. Healing is a journey not toward fixing perceived damages, but toward rediscovering the wholeness that has been there all along.
In our therapy sessions, I'll walk alongside you on that journey. I bring a spiritual perspective into the room that bears witness to your inherent wisdom. Through the exploration of your inner world, we'll partner in your deep healing and spiritual freedom. Every session is spiritually and trauma-informed, taking into account the entirety of your lived experience. This is so much more than a temporary "band-aid" approach to short-term symptom relief.
What clientele do you work with most frequently?
I work with individuals interested in integrating religion or spirituality into their healing. Many of the clients I see have traumatized, depressed, or anxious parts. I am drawn to working with this group of individuals because they are interested in bringing a holistic approach to their growth. However, all parts are welcome - including those traumatized from religious or spiritual experiences. I completely understand that we have mixed experiences with religion and have helped many individuals with religious trauma. I work with adult individual clients 18+.
Can you tell us more about your specialties in Religion & Spirituality?
Many clients that I have met have found that when they open up about their religion/spiritual experiences in therapy, their therapists' eyes "go dead," and they sense a withdrawal. In fact, many therapists are hesitant to discuss these topics or have had negative or little spiritual experiences themselves. Whereas for me, I feel that I cannot know my client unless I also explore their religious/spiritual background and, if they are interested, integrate this into their healing. However, I also recognize that many have had negative experiences with religion, and I also help those who have suffered from religious trauma.
Can you tell us more about your specialty in trauma?
Many individuals, despite their best efforts, have been forced into experiences that have traumatized parts of themselves. Whether due to sexual, childhood or due to violence, to name a few, such experiences rock our basic sense of our worth. I work with clients to allow to rebuild inner trust and allow for these protective parts to find security in their inherent being.
Can you tell us about your specialty in depression?
Whether due to a loss or loneliness spurred by a global pandemic, many of us have parts that feel sad or down. I help my clients develop a relationship with these parts of themself and help them find inner strength and rediscover a life worth living.
What do you find most rewarding about your work?
Every now and then, I pinch myself that I can work with remarkable individuals in such an intimate manner. The ability to enter into one's worldview and enter into the pain of an individual is deeply humbling. I also feel honored to be able to allow people glimpses of their fullness or true selves.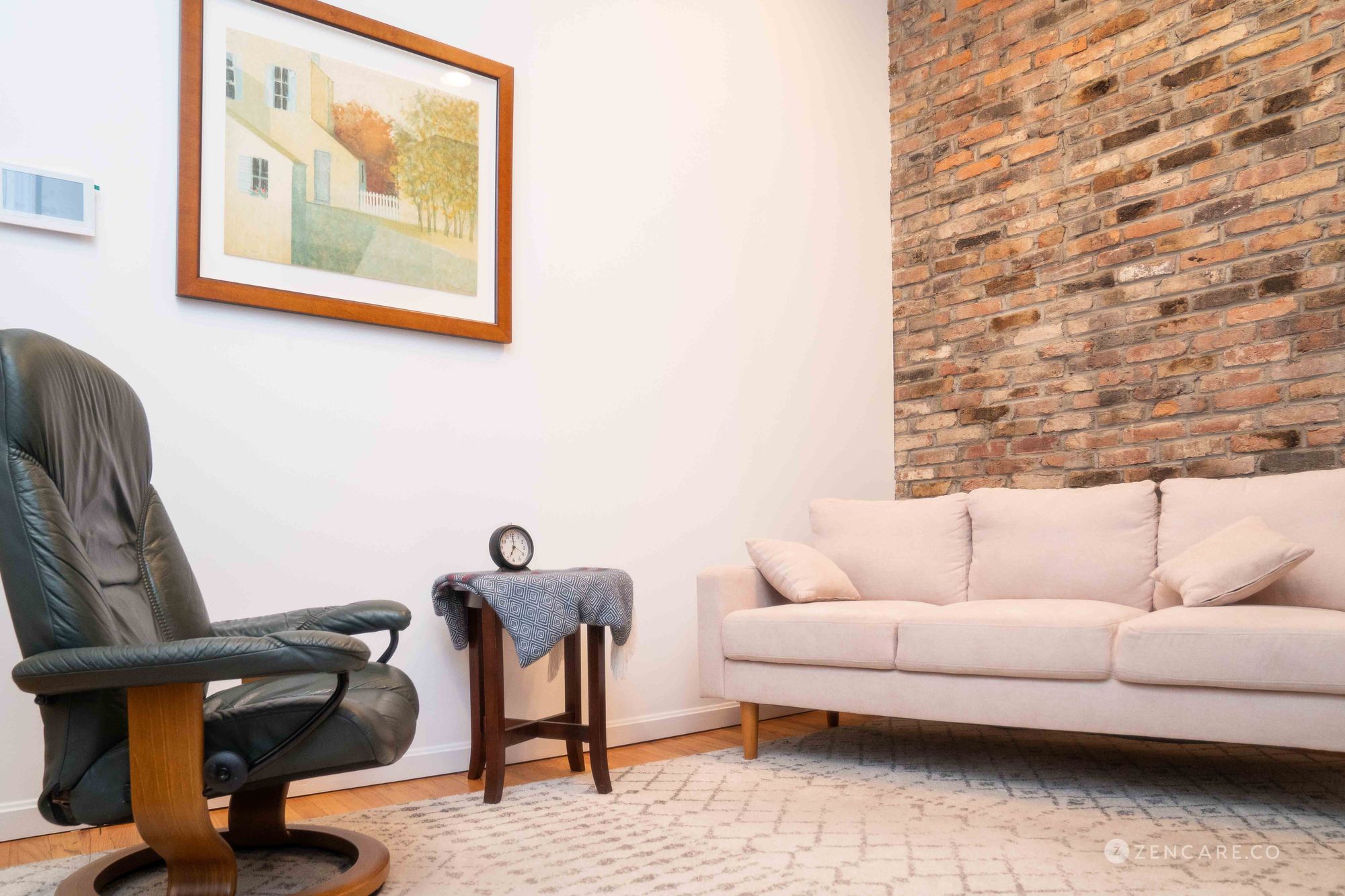 Therapy sessions with Shivam
What will our first session together be like? What happens in ongoing sessions?
Sessions with me are very relational and non-judgmental. This means that I am more interested in developing a strong relationship with you rather than being overly-focused on therapy protocols. Also, I am non-pathologizing - I don't believe putting you in a box is particularly helpful unless you would find that necessary. We are constantly changing, and by locking ourselves into a diagnosis, we label aspects of ourself which are only trying to be helpful. Let's allow these parts to be heard and then help them heal.
How long do clients typically see you for?
I generally see clients for around one year, but it completely depends on the client.
Are there any books you often recommend to clients?
Do you assign "homework" between sessions?
Sure! For example, many of my clients may want to integrate meditation and mindfulness into their lives. I may accordingly assign clients such 'homework' to integrate these beneficial tools into their lives.
How do you help ensure I'm making progress in therapy?
We will check in regularly to ensure you are making progress.
How can I prepare for our first session?
Just bring your full self. I am here for all of you.
How will I know it's time to end my time in therapy with you or reduce session frequency?
When you feel that a certain part or parts of yourself have sufficiently healed, then it may be time to reduce frequency.
Visit Shivam's profile to watch his introductory video, read more, and book an initial call!