Sabrina Sarro is a Licensed Clinical Social Worker in New York specializing in relationship issues, LGBTQIA, gender, & sexuality topics, and borderline personality disorder. We asked Sabrina more about their work with clients and their guiding philosophies on therapy.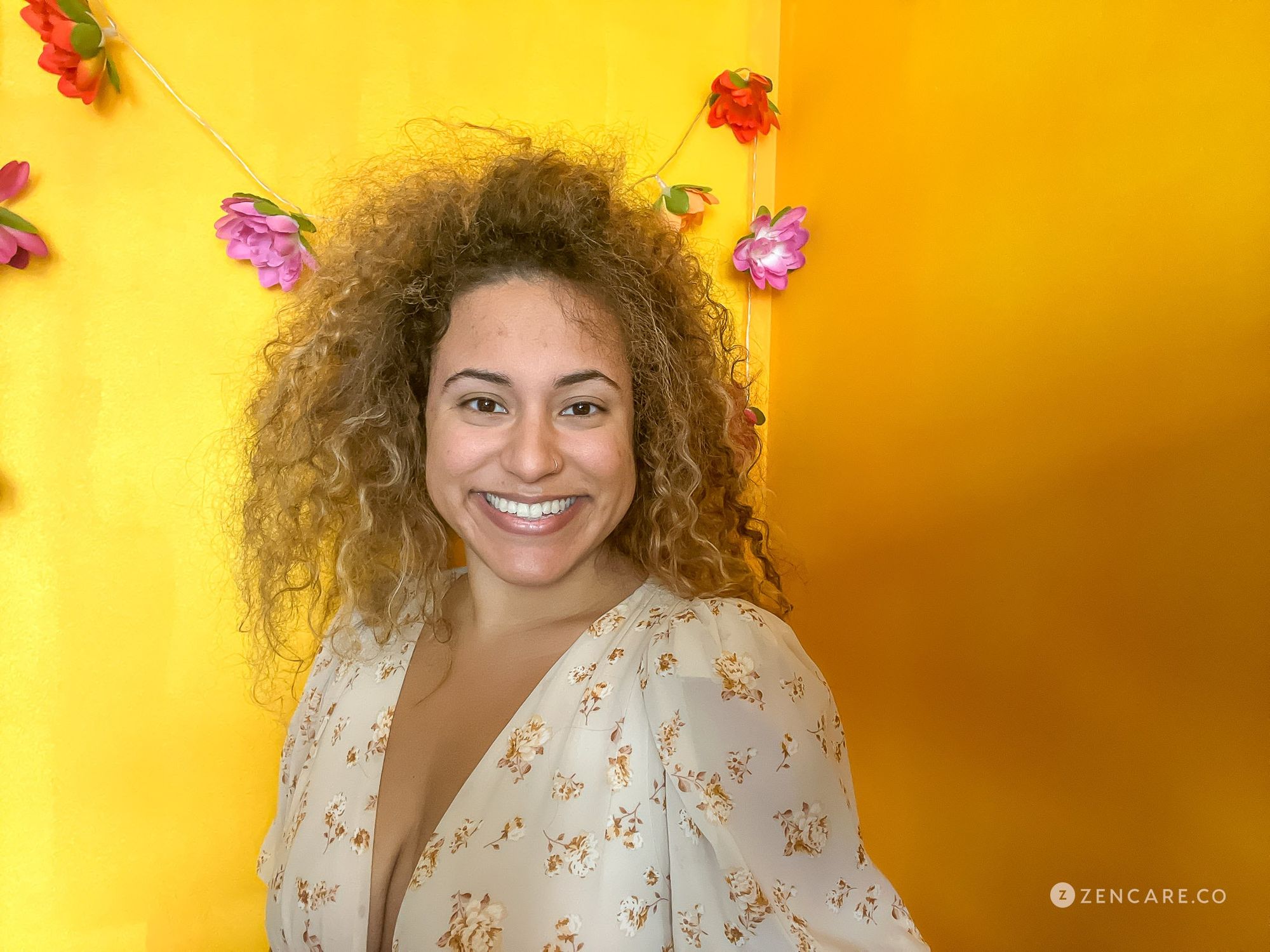 Sabrina's background and personal life
What do you enjoy doing in your free time?
I love spending time in the sunshine! I'm a pelvic pain researcher and really enjoy finding ways to support individuals in accessing pain-free lives by way of self-advocacy, developing care plans, and finding providers they trust. I am a big bladder nerd and currently am researching ways to support individuals who are navigating chronic UTIs, the largest leading cause for visits to the ER and urgent care centers.
Sabrina's specialties and therapy philosophies
What clientele do you work with most frequently?
I love working with all people, but have a vested interest in working with communities with whom I myself identify. This includes all BIPOC*, bi-racial Black folks, queer folks, LGBTQIA* folks, disabled folks, and folks from the Caribbean diaspora. I also love working with ALL age ranges, and enjoy working with all types of couple-doms, especially those who identify within the BDSM/POLY-AM/Kink communities.
Can you tell us more about your specialty in relationship issues?
Relational Theory is rooted in the deep question of: How do we form meaningful connections with one another and how do we relate to one another? Common challenges I have seen in patients include not feeling connected to people, struggling to make friends, struggling with attachment style and feeling anxious when connections have been made, and overall, wanting more support and awareness in how individuals develop meaning-making with others.
I help by getting to know how a client conceives of a connection; how they define it, how cultural and systemic factors influence how people connect, and how overall, they imagine themselves in healthy, thriving relationships. From there, we work to implement strategies that work for the client and feel comfortable for the client.
Can you tell us more about your work with members of the LGBTQIA community?
Working with the LGBTQIA*+ community often involves supporting and affirming folks who are at any stage of their identity journey, and how their identities interface with other parts of their lives. Often times, I will support folks in their processing journeys, in how they may want to identify, in how they are holding the weight of living in a queer-phobic, trans-phobic world, and will often work on strategies to support them in being held.
Can you tell us about your specialty in borderline personality disorder?
BPD is often highly misunderstood and if often a diagnosis that therapists tend to stray away from. BPD is highly stigmatized and often times, individuals with this diagnosis are deemed "difficult" or "manipulative." To me, BPD is a complex relational condition that exists on a trauma spectrum.
As a certified DBT practitioner, I make sure to develop and co-create a safe space that aims to destigmatize the traits of BPD and work to create healthier relational behaviors to support my clients in finding thriving in their connections and managing emotional distress.
Therapy sessions with Sabrina
How long do clients typically see you for?
Whatever the client and I is decide is clinically indicated! I've seen folks for short-term sessions, and some, I've been seeing for three years! It's a decision we come to together!
Do you assign "homework" between sessions?
Yes! Creative Journal Prompts and interactive exercises to practice in between sessions!
How will I know it's time to end my time in therapy with you or reduce session frequency?
Typically, as we move through your goals, I will check-in with you about how you are feeling about frequency! You deserve the care you have been waiting for. There is a therapist that is the right match for you, waiting to work with you in your healing journey!
Visit Sabrina's profile to watch their introductory video, read more, and contact them for an initial consultation!