Ruschelle Khanna is a Licensed Clinical Social Worker providing remote therapy sessions to clients throughout the states of NY, WV, RI, NJ, and CT. With over 20 years of experience in the mental health field across various settings—including private practice and medical clinics—Ruschelle brings a plethora of knowledge and experience to her work with clients. She specializes in career transitions, women's issues, relationship issues, anxiety, and depression. Ruschelle also has a particular specialty in working with entrepreneurs who are dealing with employee issues, work-life balance, or general work-related stress.
We asked Ruschelle more about her work with clients and her guiding philosophies on therapy.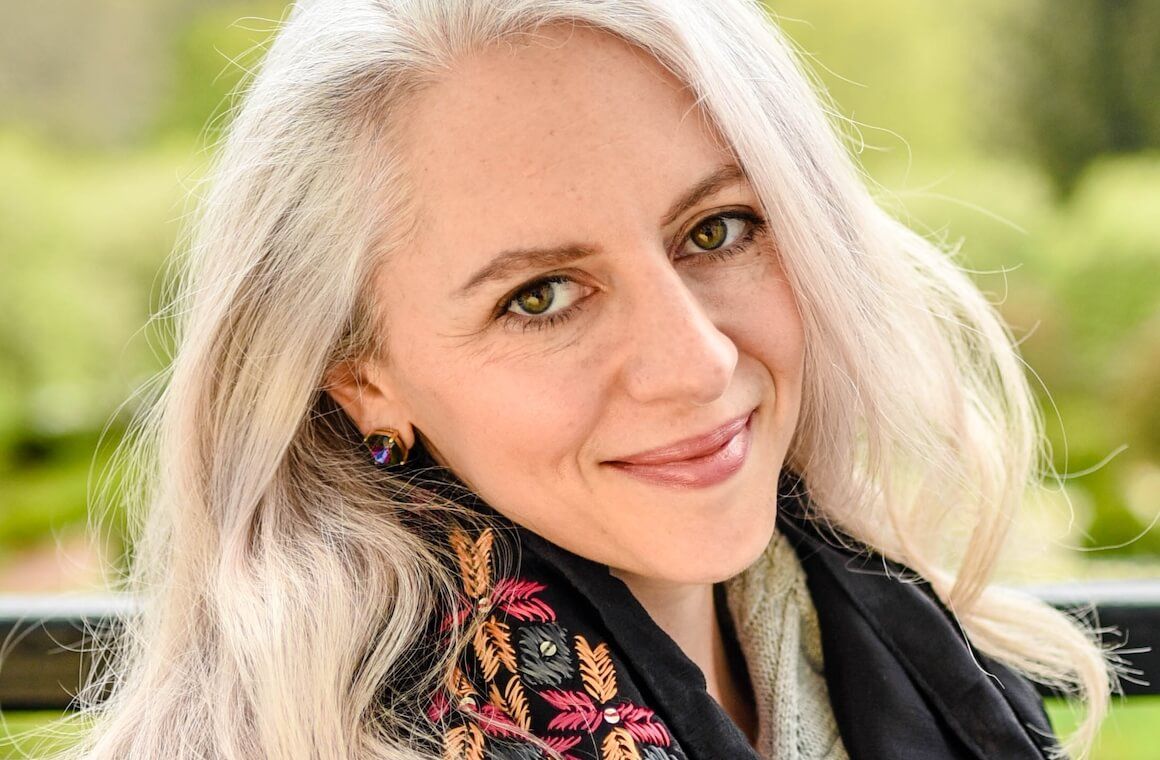 Ruschelle's background and personal life
How did you decide to become a therapist?
I graduated with a Masters from Columbia University and took a part time job as a therapist in a substance abuse clinic. I soon discovered how incredibly fun, creative and life changing therapy could be. I just fell in love with it and wanted to dedicate all my time to learning as much as I could.
What was your previous work before going into private practice?
New York City was an incredible place to build a career. The opportunities were unique and exciting. I ran mental health clinics throughout Manhattan, Brooklyn and the Bronx. I also worked as a private therapist to a hedge fund founder. I've worked as a social worker in a large teaching veterinary hospital, worked on grant projects for survivors of 9/11, provided dance, equine and creative therapies to individuals with disabilities.
What do you enjoy doing in your free time?
I enjoy weight lifting, spending time in the mountain, quilting, singing, and gardening.
Ruschelle's specialties and therapy philosophies
What guiding principles inform your work?
The main principle is that everything is a relationship, whether that be with money, food, our family, nature, our body, God, etc. Everything is about relating and deepening our understanding and compassion. This applies to everything from overcoming depression to building a successful business.
What clientele do you work with most frequently?
Today most of my clients are successful entrepreneurs and career executives in the phase of starting or growing their families. I enjoy the challenge of combining career and business strategy with personal growth and mental wellbeing. I also worked with the chronic illness (specifically Lyme disease) community for many years.
Can you tell us more about your specialty in entrepreneur stress?
I love assisting entrepreneurs overcome blocks in confidence, focus, and values clarification. Entrepreneurs often find themselves overwhelmed and feeling alone. It is important to build strong supports when you are working so hard and managing possibly not just your business but your family as well.
Can you tell us more about your work with clients going through career transitions?
The past three years have caused a complete upheaval in our working lives. This has really caused everyone to rethink their relationship to work. Because of this so many people are in a career transition. I assist people in clarifying values and making the next best decision for them and their families.
Can you tell us more about your specialty in women's issues?
Women in fields such as technology and finance have unique stresses related to work and self esteem. They also struggle with managing becoming mothers on top of having a fulfilling career. I assist women in sorting out the complexity of managing it all. This can include grief related to infertility, chronic health issues, and challenges with discrimination at work.
What do you find most rewarding about your work?
I find seeing people transform into their best selves to be the most rewarding part of my work.
Therapy sessions with Ruschelle
What will our first session together be like? What happens in ongoing sessions?
Our first session together will always be an hour. The first part of the session is a thorough assessment of your history and the primary issue. The second half of the session consists of us starting to get to know each other as well as explore some therapeutic tools that relate to your current issue. We may use cognitive behavioral therapy to sort through a pressing issue or mindfulness/body oriented tools to briefly relieve anxiety. Most people leave this session with homework and next steps for our next session together.
Sessions are generally 45 minutes and can consist of anything form trauma processing to general stress management. I encourage you have a journal to take notes and mark progress. Also because I work with many busy executives, family business owners and entrepreneurs, we may use part of our sessions for actual business coaching and strategy.
How long do clients typically see you for?
Clients typically sees me for 6-9 months.
Are there any books you often recommend to clients?
People have really been interested in trauma's impact on the body lately. So I have recommended they read (or listen to) anything by Bessel Van der Kolk.
Do you assign "homework" between sessions?
I do if the client is interested. I find this assists in achieving goals whether they be mental health or achievement related. Of course, this is optional.
How do you help ensure I'm making progress in therapy?
I use mental health measurement tools for things like depression and anxiety. We also set clear goals together and check in on them. The journal also helps with keeping track of progress.
How do I know that it's time to start seeking therapy?
If you find yourself ruminating over the same issue or having trouble functioning through grief it may be time to look for a therapist.
How can I prepare for our first session?
Before we meet I will send several forms with questions about the reason for coming to therapy and your health/mental health history. Our first session will review these questions in order for me to understand where you are coming from. Please prepare to review questions we may or may not come back to again in our work together.
Additionally it is my goal that you leave the first session with something valuable. I have found that just by talking through one's history valuable insights can be discovered.
How will I know it's time to end my time in therapy with you or reduce session frequency?
We will have the clear written goals as progress. We will also just check in with how you are feeling. If your anxiety is gone in 6 months and you feel like you no longer need therapy we talk about it, I give my input and clinical recommendations. We then make a plan for ending therapy and review scenarios for if you may need to re-engage in therapy at a later time. We can also discuss your plan for staying on track after therapy has ended. This can include ongoing self care or other resources you have in your life to keep you well.
Why should I seek therapy, rather than turning to my partner, friends, or other loved ones?
It is always important to have a neutral person to listen as well as a space to just talk openly without opinion or judgement.
What advice would you share with therapy seekers?
Take the time to slow down and get very clear on the type of person you want as a support. There are so many great services, such as Zencare, to help you filter.
Visit Ruschelle's profile to watch her introductory video, read more about her, and book an initial call!