Dr. Paul-Roy Taylor is a Licensed Psychologist in Los Angeles, California who specializes in addiction, sexual/intimacy challenges, relationship issues, and LGBTQIA topics. Dr. Taylor uses a variety of modalities, including Bowenian differentiation therapy, motivational interviewing, and cognitive behavioral therapy (CBT), to help his clients address any obstacles they may face, set realistic future goals, and continue to thrive after completing their therapy sessions with him. Dr. Taylor has worked at all levels of mental healthcare, from outpatient to inpatient, and also enjoys writing publications and speaking about his specialty in relationship challenges.
We asked Dr. Taylor more about his work with clients and his guiding philosophies on therapy.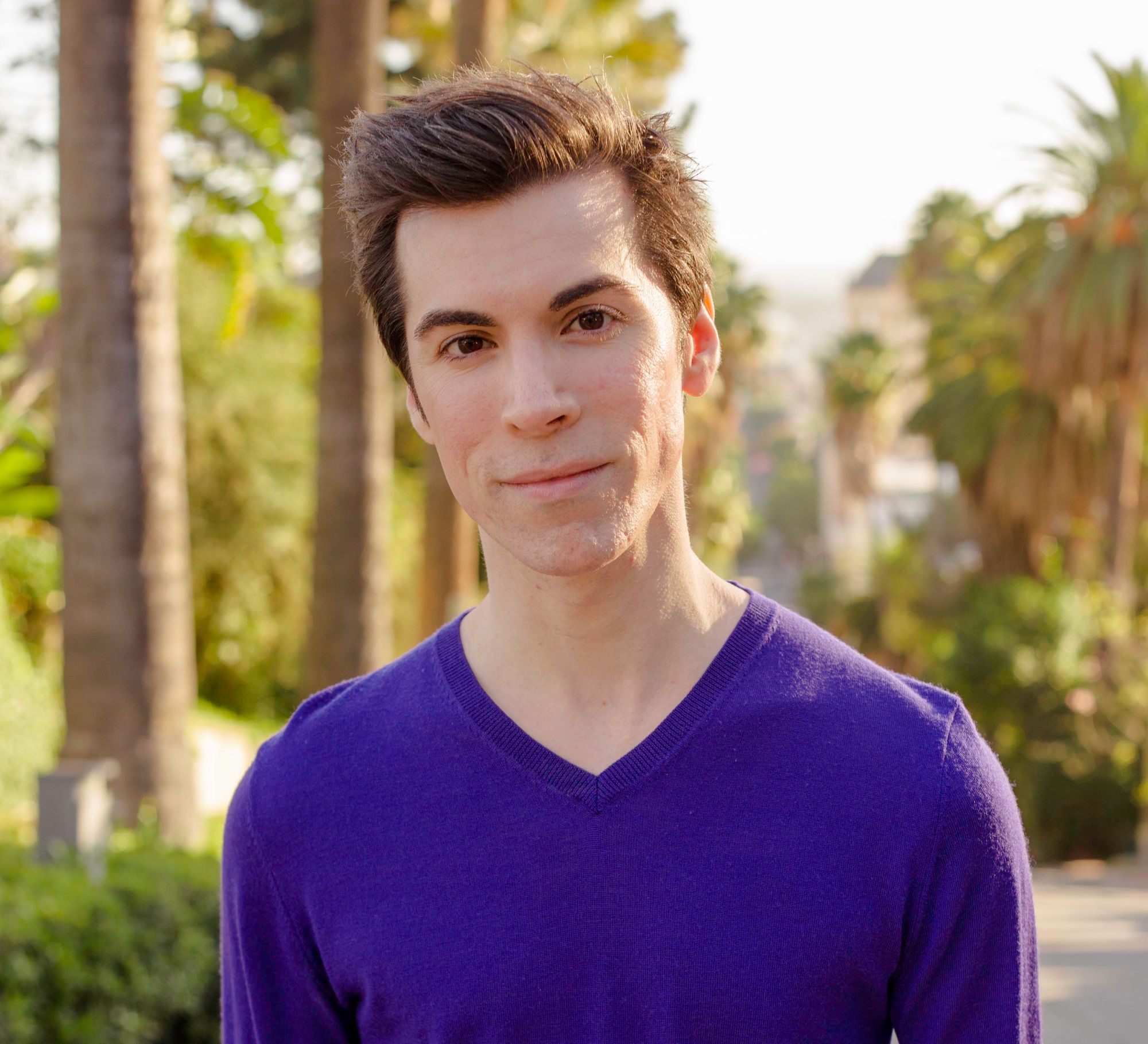 Dr. Taylor's background and personal life
How did you decide to become a therapist?
I remember being quite young, roughly middle school, and checking out the Diagnostic and Statistical Manual of Mental Disorders from the public library. If you think that's an odd thing for a child to do, you are probably correct. I suppose even then I knew psychology was a profession I would enjoy, and as I got older, one that I felt matched my personality and abilities.
Rather than a single, magical event that solidified my interest, I think it was an always present undercurrent. I'd held other jobs in other industries, never really under any serious consideration as a career path, mostly placeholders until I was able to enter graduate school. I did so knowing that I wanted to be a therapist in private practice.
What was your previous work before going into private practice?
My most recent position was as the Substance Abuse Specialist for a collection of federally funded community health clinics in Los Angeles and Long Beach. Half of my time was working with clients, and the other half was instituting programs to address substance abuse issues in the community.
For example, I developed a harm reduction program that provided fentanyl testing kits on demand, which allowed people to test if their substances were laced with fentanyl, an opioid. I also interfaced with the medical team quite a bit on medication harm reduction and screening for risk of substance abuse. Prior to that experience, I worked in a treatment center for high acuity mental health disorders and severe substance use.
What do you enjoy doing in your free time?
I play piano nearly every day, sometimes for hours. Pianos are living creatures to those who play them, and they can be jealous of our time spent on other activities. I also learned to cook a few years ago, which for anyone who knows me, knows this is an astonishing development as my prior culinary skill set had previously centered exclusively around a microwave. I've found I really quite enjoy cooking, and it's a wonderful way to decompress.
I also always keep up with the new and seemingly never-ending supply of must-watch television shows. Socially, I enjoy small occasions with friends where we can catch up and have a nice combination of meaningful and frivolous conversation.
Dr. Taylor's specialties and therapy philosophies
What guiding principles inform your work?
Fundamentally, my guiding principle for my work is to see you live the life you want: one that is not encumbered by mental health struggles, the expectations and desires of others, or the beliefs that you tell yourself about what you "should" be doing. That life is unique to you, and sometimes part of the process is first figuring out what the life you want even looks like.
My guiding principle for myself is to be as certain as I can reasonably be that I'm the right fit for a prospective client. That means I must know my strengths, I must know my weaknesses, and I must operate my practice accordingly. So that I can best help my clients, it's extremely important to me that I have a solid sense of my identity as a clinician, which requires a firm understanding of how I work, with whom I work best, and on which issues. That clarity and consistency occasionally limits who I can work with, of course, but it also ensures that clients who see me can feel confident in precisely who they are getting, how we're going to get to their ultimate goals, and what to expect in the therapy process.
In sessions, I hold myself to providing:
Objectivity, as once a clinician has an opinion on how a client "should" live their life, they cease to be effective
Honesty, even if I know you won't like what I'm about to say
Integrity
A focus on you living life on your terms and toward your own goals
What clientele do you work with most frequently?
From my work in treatment centers and community health clinics, I've been fortunate to have provided therapy to people of all demographics with all manner of diagnostic and personal concerns.
In terms of whom I tend to see in private practice, it's usually young professionals in their 20's, 30's, and 40's. They generally seek me out for my specialties in addiction, sex, and relationships. For example, I have been seeing a lot of people lately who struggle to understand why they seem to have it all together in some aspects of their lives but haven't been in a romantic relationship in ages.
I also work quite a bit with gay and bisexual men, as I have a long history providing services within the community at local LGBTQ+ agencies. Additionally, I receive a large number of calls from exasperated parents who consider me to be a good match for their disaffected teen and post-adolescent sons.
Can you tell us more about your specialty in addiction?
During my years providing services in treatment centers for substance abuse, I worked primarily with people who had addictions to opioids and/or methamphetamines and for whom, on average, substance use became an all-consuming enterprise. The level of care required is more intensive due to the impact of the problem. In my private practice, I mostly see people who have developed unhealthy, unhelpful habits around substances, and it is interfering with their overall functioning. I also work quite frequently with behavioral addiction and compulsivity around sex and pornography.
I am respectful of everyone's goals around addiction, as some people aim for complete sobriety, others reduction; some may have a significant problem with one substance but aren't sure they necessarily want to eliminate all substances from their life. Clients generally appreciate working with me on these issues because I take no moralistic stance on substance use, I don't have preconceived notions about what works globally, and I see the person in their entirety rather than as an "addict identity."
Can you tell us more about your sex therapy specialty?
For ongoing partnerships, I can't tell you  how many times I've heard people describe sex with their partner as having turned into an absolute "chore." I often see partners who are hiding their sexual interests out of fear of rejection - or even the likelihood of rejection. Sexual boredom, sexual dissatisfaction, and sexual incompatibility are just a few of the issues I treat, and in my experience, they are more common than not.
For singles, the issues tend to be more about the current climate of dating, sex, and technology. Sexual expectations and pressures come up often. People of a certain age more than others tend to have shaped their sexual performance around pornographic standards. Body image concerns are frequent as is performance anxiety and a pattern of one night encounters that provide short-term comfort but are not ultimately what they are looking to achieve.
I developed and conduct a 10-week lecture / workshop series at local agencies on sex, intimacy, and relationships, as well as write for publication on these topics. In both group approaches and in individual sessions, I work heavily in the validation, anxiety, fear, and avoidance around these topics.
Can you tell us more about your specialty in helping people with relationship concerns?
Treating relationship challenges is a core element of my practice. I work with clients to address issues with their peers (e.g. conflict), romantic partners (e.g. codependency, sexual boredom, and affairs), and family (e.g. changing values). While the presenting issues always look different, there are essentially some consistent factors. I use a differentiation-based approach to treating relationship concerns, which focuses heavily on helping a client learn to be able to maintain one's own identity, autonomy, and personal needs while still maintaining close, emotional connection with others.
Relationship challenges tend to exist regardless of the reason someone comes to see me. For example, I may be seeing a client for perfectionism, which is creating a rigidity and undue strain on the marriage. I might be working with a client who is depressed and their friends perceive it to be a rejection or purposeful disconnection.
Working on relationship issues usually requires the client to be willing to challenge their own anxiety around having difficult conversations, tolerate some short-term pain for long-term growth, self-confront about what they want in life, and have a desire to implement or improve assertiveness and healthy boundaries.
What do you find most rewarding about your work?
There's nothing more rewarding to me than watching a client begin to live life in a way that makes sense to them.
Most often, we organize our lives, even our identities, entirely around other people's needs and desires; we ignore problems; we keep the external peace to the detriment of our internal calm.
The way a clients feel about themselves when they start leaving that all behind - it's a pride they feel, of sorts - and they immediately see the results, it's an exciting process. I sometimes get just as excited as they do!
Therapy sessions with Dr. Taylor
How long do clients typically see you for?
Sometimes chronic conditions do require continual and ongoing care, but in most cases, the majority of clients I see tend to reach their goals within six months.
Almost always, clients reduce session frequency before ending therapy. I do have some clients who chose to return once every few months, at which point the work becomes more about maintaining gains. Clients like having this option because it keeps them engaged with their mental health, and if new, untreated concerns emerge, they already have a resource.
Are there any books you often recommend to clients?
I recommend to anyone who asks Passionate Marriage by David Schnarch, PhD. It happens to be perhaps the worst titled book in history, because you needn't be even the slightest bit interested in marriage to benefit from the material. It's really about how to have a healthy relationship with yourself so you don't sell out your integrity when in relationships with others. It's about living life in a way that makes sense for you. How to consider the needs of others but not be consumed by them. It was a life changing book and shaped my entire clinical identity.
I also recommend Opening Up by Tristan Taormino to clients who are considering negotiated monogamy. Personally, I suppose because of my specialty areas in sex and relationships, I find myself occasionally returning to Les Liaisons Dangereuses by Choderlos de Laclos, which is the best epistolary novel ever written, scandalous at its time, and a biting example of just how dysfunctional an intimate relationship can become.
Do you assign "homework" between sessions?
You will, ideally, leave sessions with me having an idea of how you might want to tackle a particular problem or predicament. Or I might have helped you sort out a boundary you would like to implement with a family member. You may have determined how you would like to handle a conflict with your boss. There's a conversation you've maybe been pretending isn't important that is now completely essential to your goals. That's the homework. It's what you choose to do with your therapy when the hour is complete, and that's entirely up to you.
Do I give you worksheets to fill out, assignments to read, or tasks to complete? Generally, no. The exception to that is for most types of addiction, as structure and concrete behavior changes are often the proper treatment approach.
How do you help ensure I'm making progress in therapy?
During the intake process, I will ask you to make specific, attainable, short-term goals, as well as to start thinking about your long-term, ultimate goals. Those are how you will know this therapy experience is done. My respect for your time, finances, and effort means your progress will be something I'm continually monitoring and addressing with you. Do know that people who make the most progress on the fastest timeline are those who are ready to tackle the everyday anxiety that comes with making changes to the status quo.
How can I prepare for our first session?
Well, if you've never had therapy before, you might be a bit anxious, which would be normal, because I am, indeed, still a stranger for now. Just know you are the expert on you. I often describe first sessions as being similar to interviews, it's just that there are no wrong answers and you're already getting the job if you want it.
We'll go over policies, I'll take a very general history of you and your life over a variety of areas, we'll discuss goals, and then you'll decide how and if you want to continue.
I'm very friendly and authentic in session. I hope for you to feel comfortable, and I encourage you to let me know if any questions feel too intrusive within the context of our new and developing working relationship. I am actually already aware of this, so sometimes I will specifically say, "Please just a 'yes' or 'no' on this one." It's not that I don't want to know more, it's because we haven't yet built enough of a foundation to make full meaning out of the complete answer. And know that almost every question can be answered in a later session.
Therapy is a professional relationship, but it's a bit unusual as far as professional relationships go, because it is rarely effective without time. Whereas you can see a medical doctor and walk away with what you need in one visit, the therapeutic relationship takes time to develop. Expect the first three or four sessions to be primarily relationship and context building.
How will I know it's time to end my time in therapy with you or reduce session frequency?
At the start of therapy, I encourage clients to visualize how they will know therapy has ended. I consider therapy to be a project, and projects cannot succeed if they don't have an end in mind. Usually sessions have reduced in frequency before that end comes.
Why should I seek therapy, rather than turning to my partner, friends, or other loved ones?
Your friends and family, and certainly your romantic partner, are far too invested in the choices you make to really offer you feedback that's completely independent of how it impacts them. Thinking of taking a new job? That affects everyone around you because now you're getting home two hours later. Trying to decide to stay or leave a romantic relationship? Your friends never liked him anyway so maybe you can't really get objectivity there. Bluntly, your decisions don't impact your therapist, so we can be completely objective other than in our intention that you be happy and make the right decision for yourself.
You're also not just getting a gentle ear and a supportive person on your side, good therapy also includes this: You've made your goals clear. We listen intently to what you're saying right now while also putting it into the context of what you've said in previous sessions. We filter that through our framework of theory, education, training, empirically-validated treatment methods, and our own personal experience; and finally, we ask ourselves, "Of all the feedback I have to offer, which is consistent with her needs and goals so I can help foster change?" That isn't typically a process that happens outside of a therapeutic context, and it can't really be asked of partners, friends, or family.
What advice would you share with therapy seekers?
I always advise people not to waste time on ineffective therapy. Three sessions should generally be enough time to decide if you even like working with this therapist. By 12 sessions, you should at least be on your way to your goals and be able to identify some improvement. Lack of progress can be a function of either side of the relationship, but bringing it up is essential. Think of it as an opportunity to practice assertiveness and express your needs in a healthy way. See, I told you I like to turn every predicament into a therapeutic opportunity!
Visit Dr. Taylor's profile to watch his introductory video and read more about him!