Michelle Terry is a Licensed Clinical Social Worker on the Upper East Side of Manhattan working with adults across the lifespan, as well as families and teens. In her practice, Michelle often sees clients navigating major life transitions, relationship challenges, anxiety, stress, or low self-esteem. Michelle takes a solution-focused approach to her work with clients, focusing on strengthening clients' existing strengths and helping them move toward their goals with more happiness and confidence.
We asked Michelle more about her work with clients and her guiding philosophies on therapy.
Michelle's background and personal life
How did you decide to become a therapist?
I always knew that I wanted to become a therapist because I derived such joy and pleasure from helping others live their best and happiest lives! Meeting and interacting with new people has always come easy to me, and I have always found myself in a helping role in many of the various circles in my life.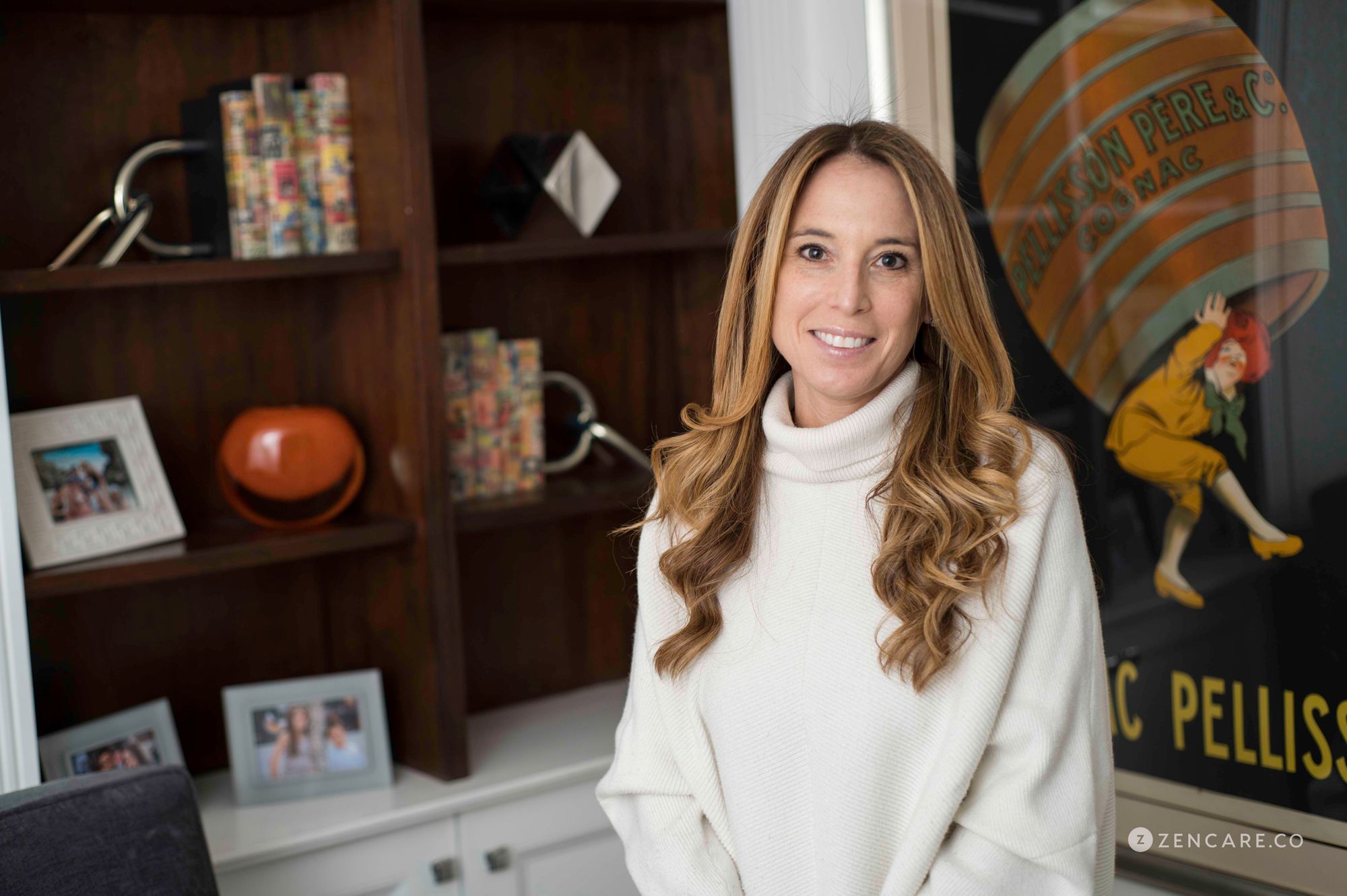 What was your previous work before going into private practice?
Before going into private practice, I was teaching, training and supervising clinicians in their graduate practicums who were attempting to sit for their LCSW exams. I love training clinicians seeking to strengthen their clinical practice, develop more confidence in their work, and find the clinical style that feels organic to them.
What do you enjoy doing in your free time?
In my free time, I enjoy spending time with my family and children, fitness, and spending time with friends.
Michelle's specialties and therapy philosophies
What guiding principles inform your work?
My practice is built on a warm, down to earth, and supportive approach. I pride myself on being able to mold my professional demeanor to fit that of the client I am serving. I am a solutions-focused therapist, so I try to equip all of my clients with a tailored set of tools and strategies to help address their source of stress and set them out on a path to success!
What clientele do you work with most frequently?
I love working with young adults and adults who are looking to positively address challenges that result from everyday obstacles, complex social and romantic relationships, work/life balance, or major life transitions. There is nothing better than empowering my clients to nurture positive life change and embrace the week ahead feeling empowered and excited!
Can you tell us more about your specialty in anxiety?
As individuals evolve and adapt to a variety of challenging experiences—such as increasing work loads, ever changing and complex social or romantic relationships, major life transitions, and everyday obstacles—they can often experience heightened stress, increased anxiety, and shifting moods. My practice provides you with a safe and supportive space to share your emotions, voice your concerns, learn healthy coping mechanisms, and develop strategies to build confidence. Together we will figure out where you are getting stuck and create a personalized plan to address your source of distress and decrease anxious thinking.
Can you tell us more about your work as a life coach?
Having someone on your side to positively encourage, guide, and empower you is invaluable! Together we will figure out the path ahead that feels organic, authentic, and personal to you. Each week we will craft short-term attainable goals and work on empowering you to achieve those goals. The constant support, encouragement, and individualized treatment of coaching fosters a can-do attitude that begins to translate in your everyday life. Before you know it, you are moving closer to achieving and succeeding in all of the various goals you have for yourself. There is simply no better feeling than watching the investment in yourself each week pay off!
Can you tell us about your work with clients struggling with low self-esteem?
Many times clients ask me what the recipe for success is, and that's an easy one! It starts with a healthy sense of self and self-confidence. Self-confidence translates into everything we do. When you are feeling confident and happy, you look at life through a certain lens, and that perspective and energy will empower you to achieve all of the things that are important to you!
As clients experience stress, challenges, and adversity, they often begin to doubt themselves. Having a safe and supportive space to unpack the events of each week and recharge is key. Together we will reflect on your process and employ several ego-lending, ego-supportive, and ego-building strategies to strengthen your self-confidence and embrace the world with a can-do attitude.
What do you find most rewarding about your work?
The most rewarding part of my work is watching clients show up every week, invest in themselves, and navigate the process to gains, fulfillment and happiness.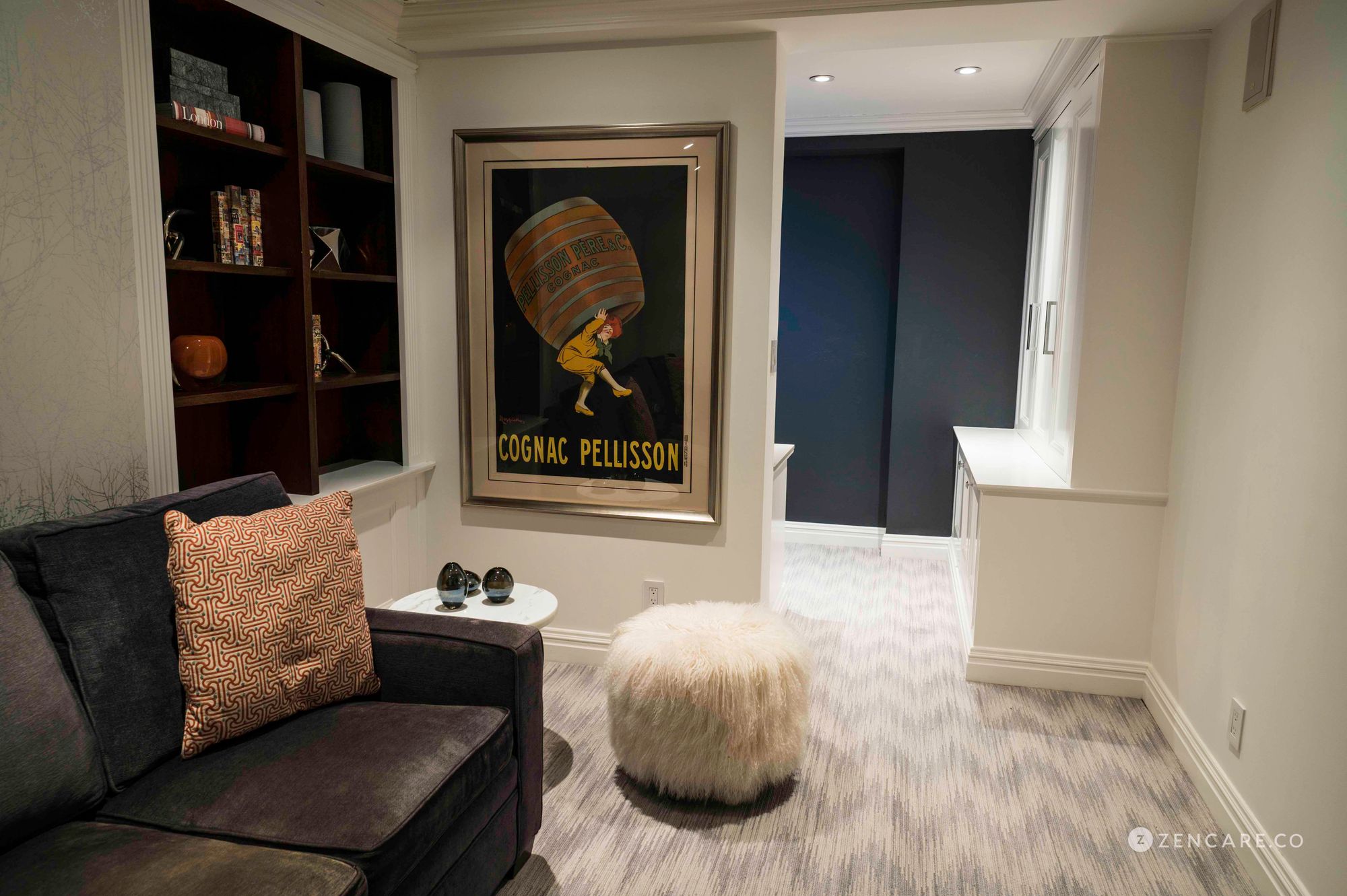 Therapy sessions with Michelle
What will our first session together be like? What happens in ongoing sessions?
My first session with a new client focuses heavily on engagement and building rapport. Therapeutic chemistry is vital to the success of the work. A healthy engagement will motivate, sustain and inform positive client outcomes. I take my time in nurturing this very crucial phase of the work, as I strongly believe if the client and therapist do not have a healthy mutual connectionm then positive client outcomes are harder to achieve.
How long do clients typically see you for?
I typically see clients for all different time frames. I have many clients who have achieved their goals but appreciate the space each week to unpack the events of the week with someone who is on their side and can positively encourage them. However, sometimes therapy is more time limited, such as when a client is seeking therapy for CBT or to address a major life transition. I welcome all clients into my practice and will work hard to meet their needs and expectations regarding goals, time frames, and various other expectations.
Are there any books you often recommend to clients?
I often recommend:
Do you assign "homework" between sessions?
I assign homework in various phases of the work. Early on, journaling to help identify triggers and patterns is a very impactful exercise. I also use daily mood charts to assess clients' moods and what activities are additive or negative to one's mood. I also love to use CBT worksheets to work towards the goal of cognitive restructuring, shifting your mindset, breaking down emotional thoughts, and putting your thoughts on trial.
Sometimes, homework can simply be to do a few things in the week that make you happy. I am open, flexible, and take an individualized approach to homework in thinking about what would be most informative and impactful for each client.
How do you help ensure I'm making progress in therapy?
Each week we will revisit your long- and short-term goals to evaluate how you are feeling about your progress. I constantly check-in with my clients to assess how they are feeling in the work and their progress towards their goals. Treatment plans are evolutionary and need to be tweaked to address any change in a client's goals and aspirations. Having constant goals in the work and plans to achieve those goals keeps us aligned, motivated, and forward moving.
How do I know that it's time to start seeking therapy?
The decision to start therapy is a personal one. Oftentimes, a client realizes that they need the support, encouragement, and personalized tools from a trained therapist to embrace everyday obstacles or a major life transition. My clients often say that they are feeling dissatisfied in their current life and lack the feelings of fulfillment or happiness that they are seeking. Other times, clients may seek therapy after they realize that they are struggling to cope, feeling sad or angry often, have lost someone, or cannot do the things that they like to do.
How can I prepare for our first session?
The best way to prepare for our first session is to feel relaxed and excited about taking the first step to invest in yourself and nurture positive life change. Find a comfortable and relaxed space to enjoy your first therapy session. Perhaps set aside some time before to think about what you want to achieve out of therapy and make a list of topics that you want to cover right away. A small notebook and pen may help to jot down tips from therapy that you may want to remember or that were impactful to you. Be prepared with any questions that you may have for me and about my practice.
How will I know it's time to end my time in therapy with you or reduce session frequency?
We are continuously evaluating your progress in the work. Each week we will evaluate this progress against your current goals. Sometimes as you achieve certain goals, new ones can develop. Through an open and honest dialogue we will work together to decide on the appropriate time frame to continue or end our therapeutic journey.
Why should I seek therapy, rather than turning to my partner, friends, or other loved ones?
Having an independent third party who is unbiased and not integrated into your daily life is what sets therapy up for success. The ability to be completely vulnerable in the space with a trained professional who can help you introspect, reflect, and process your thoughts is paramount to the therapeutic process. Therapists are trained professionals who can help you self-reflect, understand patterns in relationships, develop personal boundaries, and more. Therapists will encourage independent thinking and empower you with the tools to achieve your personal and professional goals.
What advice would you share with therapy seekers?
I would strongly encourage anyone seeking therapy to focus on therapeutic fit, treatment approach, and chemistry. Interview many therapists and perhaps trial the therapist to feel if their style is right for you. Ask the therapist about their practice and research the therapist's background and testimonials. You have a choice in providers and make sure the fit is right and you are comfortable with their investment in you and your journey!
Visit Michelle's profile to watch her introductory video, read more about her, and book an initial call!