Michael Koren is a Clinical Psychologist in Cambridge, MA specializing in anxiety, depression, stress, and relationships. Dr. Koren also has particular expertise in treating trauma and works with clients to treat the psychological as well as physical symptoms of trauma, such as frequent illness or difficulty sleeping. In his practice, Dr. Koren uses a variety of different evidence-based therapies, including cognitive behavioral therapy (CBT), interpersonal therapy (IPT), and mindfulness practices, to tailor treatment to each individual he sees.
We asked Dr. Koren more about his work with clients and his guiding philosophies on therapy.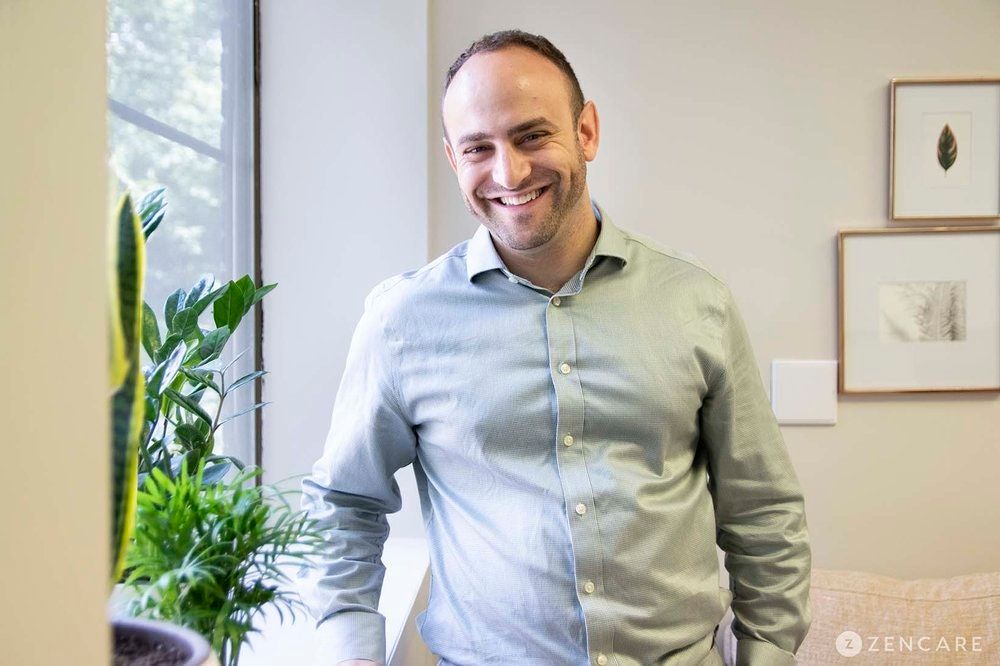 Dr. Koren's background and personal life
How did you decide to become a therapist?
As a young boy, I was often told that I am a good listener and am empathetic to others even if don't listen too well in school! I felt a natural desire to study human emotions and behavior, a process that one never truly stops doing in this field. Eventually, I realized that becoming a psychologist would be the perfect fit for my strengths and curiosities about the human condition.
What was your previous work before going into private practice?
Before going into private practice, I worked within community mental health agencies and outpatient medical centers in different areas of the country. I've also interned and trained at several VA hospitals, where I had the honor of serving the needs of our nation's military veterans.
What do you enjoy doing in your free time?
I enjoy spending time with my wife, hiking, cooking, and seeing new places.
Dr. Koren's specialties and therapy philosophies
What guiding principles inform your work?
I am a strong believer in creating a non-judgmental space from which the essential relationship between client and therapist can take root. Secondly, I believe that humans are not merely diagnoses, and therefore therapy should never be "one size fits all." As such, I place a great emphasis on creating a personalized treatment plan, uniquely tailored to the needs of each individual I work with.
What clientele do you work with most frequently?
I see adults of all ages, but I most often work with university students and young professionals, as my practice is well-connected with local universities and counseling centers. I also have a great deal of experience with, and enjoy working with, communities of color and Veterans.
Can you tell us more about your work with clients struggling with anxiety?
Often times people with anxiety experience difficulty sleeping, relaxing, releasing tension, and/or managing worries. My therapeutic style is to address this in a holistic manner where all areas of life are examined – work, romantic relationships, friendships, as well as eating habits, exercise level, and sense of meaning/purpose in life.
Can you tell us more about your specialty in treating trauma?
Trauma, whether it's physical, emotional, or sexual, is a highly subjective experience. Many patients say they didn't consider counseling because they didn't think their experience was traumatic enough. However, trauma is any situation that stresses your mind beyond its coping threshold, whether you were bullied as a child at school, experienced a natural disaster, or witnessed another person's horrific experience.
In any case, my practice offers a personalized approach and incorporates elements of evidence-based treatments to help you explore and resolve your memories and thoughts so you can change the way you respond to them.
Can you tell us about your work with clients with depression?
Depression, known clinically as major depressive disorder, is a mental health condition that causes pervasive feelings of sadness and hopelessness that affect your thoughts and actions.
As you explore your thoughts, emotions, and behaviors, I aim to help you develop the skills you need to cope with depression as your symptoms arise by offering compassionate, nonjudgmental support when you need it most.
What do you find most rewarding about your work?
I believe that it is a true privilege to witness an individual's sense of resilience, to see them reach their goals, and to observe their ability to heal after experiencing highly stressful events. It is truly special when I am afforded the opportunity to share in another human being's personal transformation.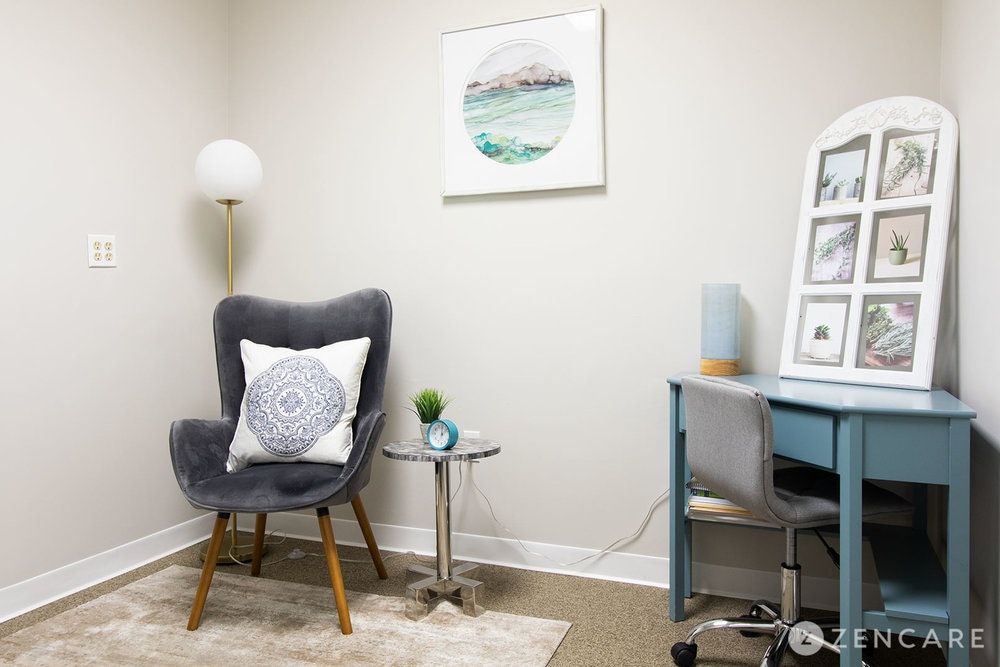 Therapy sessions with Dr. Koren
What will our first session together be like? What happens in ongoing sessions?
During initial visits, the emphasis will be on understanding the nature of your concerns and creating a plan of action. I believe it is important to begin therapy by providing you with relief from the symptoms that are negatively impacting your life. I will work in partnership with you to develop realistic goals and plan a course of action to achieve them.
How long do clients typically see you for?
I'd say the average client attends 6-8 therapy sessions or comes to me for about three months.
Do you assign "homework" between sessions?
Because life happens outside of the therapy room, you may be offered 'homework' projects to help carry on your work between sessions. These projects may include reading, tracking behaviors/feelings, or practicing new techniques.
You are encouraged to discuss any difficulties in accomplishing these projects in therapy sessions. To ensure that therapy is delivered in the most helpful way, please ask questions at any time.
How do you help ensure I'm making progress in therapy?
We check in about your progress and goals about once every other session. Also at the end of each session, I like to ask "what have you found helpful about today?" Or "Are we on the right track for addressing your concerns?" At times, I may administer questionnaires that assess your target symptoms.
How can I prepare for our first session?
A nice way to prepare for your first session is just simply thinking about what you'd like to get from therapy...and you can relax! I'll do most of the talking and asking questions for the first session!
How will I know it's time to end my time in therapy with you or reduce session frequency?
When you've reached your goals, we'll work together to agree on reducing session frequency – for example, from once weekly to once every-other-week.
What advice would you share with therapy seekers?
The most important aspect of therapy is feeling comfortable on a gut level with your therapist. If your gut is telling you otherwise, find another therapist. Don't be afraid to "shop around" until you find one with whom you feel comfortable. It may seem frustrating at times, but it's normal and even an expected part of the process.
Visit Dr. Koren's profile to watch his introductory video, read more, and send him an inquiry email!