Maya Kaye is a Licensed Master Social Worker in New York specializing in anxiety, stress, depression, attachment trauma, and C-PTSD. We asked Dr. Kaye more about her work with clients and her guiding philosophies on therapy.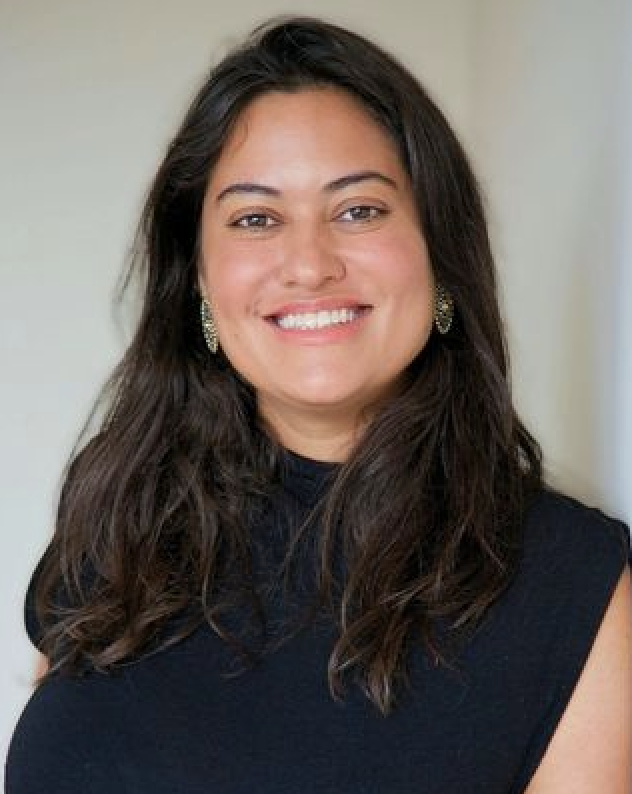 Maya's background and personal life
How did you decide to become a therapist?
Two critical times in my life played a role in my career pursuit as a psychotherapist. When I was about seven years old, I would overhear my beloved aunt talking about the intersections of psychoanalysis and literature and her work with disenfranchised children overseas.
As I grew older, my interests became broader, from the language arts to human rights and advocacy. I worked as a medical translator and facilitated the rights of pregnant and undocumented immigrant women needing urgent assistance. Through those experiences, I saw the power of healing through human connection and decided then that I wanted to dedicate my life to helping others. I began my studies in social and behavioral sciences and eventually received my master's and doctoral degrees in clinical social work.
Maya's specialties and therapy philosophies
What guiding principles inform your work?
As a neuroscience-informed, compassion-focused psychotherapist, I combine a variety of mind-body modalities that promote mind, brain, and body regulation. My core beliefs are twofold. First, compassion and respect are the basis of positive therapy experiences. Second, the personal connection and safety established in the therapeutic relationship are catalysts for lasting change.
I strive to create a non-judgmental and validating environment where patients feel safe to explore and uncover their core selves. Through the therapeutic process, I aim to empower patients to recognize their inner strength and build resilience.
What clientele do you work with most frequently?
I work with individuals facing challenges in emerging and middle adulthood, such as anxiety, depression, chronic stress, relationship and attachment difficulties, personality disorders, C-PTSD, and complex life transitions. I also work with narcissistic abuse survivors, who may be experiencing intense feelings of guilt, shame, and worthlessness. I strive to provide a safe, compassionate space for individuals in need of support as they navigate the changes and growth associated with the stages of adulthood.
Can you tell us more about your specialties in anxiety, stress & depression?
According to an Active Minds Survey in 2020, of over 2,000 college students, more than 80% reported loneliness and isolation, disappointment and sadness, and stress and anxiety as a result of the pandemic. According to the American Psychology Association, the pandemic had the greatest impact on mental health outcomes among emerging adults. Despite the proliferation of telehealth, the pandemic has resulted in decreased access to mental health services.
During sessions, I help patients cope with anxiety, stress, and depression by providing them with the necessary support to address their needs. I strive to create a safe environment for patients to express their feelings and share their experiences. In addition, through enhancing mentalization capacity, patients are encouraged to gain more insight into their emotions and relationship patterns. I also provide coping strategies to help enhance well-being, including teaching relaxation techniques, mindfulness, and somatic experiencing techniques.
Can you tell us more about your work with clients who have experienced attachment trauma?
Individuals who experienced a continuous breakdown of physical and emotional safety in the family system and did not have their early relational needs met are at higher risk of compromised mental health, relationships, and sense of self in adulthood. These individuals may struggle to form meaningful connections and struggle with trust, self-criticism, shame, emotional dysregulation, and identity issues. They may also be more prone to depression and anxiety disorders. During sessions, forming a strong therapeutic alliance and developing trust in a compassionate and non-judgmental environment are essential parts of the healing process.
Can you tell us about your work with clients with complex PTSD (C-PTSD)?
Recognizing trauma as a widespread clinical condition is expanding, and the general public's understanding of trauma is growing. C-PTSD develops due to recurrent and persistent maltreatment, particularly psychological abuse. This means that if you are in a relationship with a person with narcissistic traits or grew up with a narcissistic and abusive parent, you could present symptoms of C-PTSD. It is critical to note that not everyone exposed to narcissistic abuse experiences C-PTSD.
Individuals suffering from C-PTSD may struggle with interpersonal relationships, emotional regulation, and recurring flashbacks to traumatic events. They may also be hypervigilant and avoid traumatic triggers by limiting daily interactions. In therapy, I help patients heal from C-PTSD by using a combination of trauma-informed talk therapy and somatic therapy.
Therapy sessions with Dr. Kaye
What will our first session together be like? What happens in ongoing sessions?
During the first session, we'll discuss any questions or concerns you may have and set goals for our work together. I start by conducting a biopsychosocial-spiritual assessment, which involves exploring the various components that have impacted your life experiences, such as family and relationships, socio-cultural experiences, and spiritual beliefs.
During ongoing sessions, the patient will bring up their most pressing issues. We'll work together on making meaning of thoughts, feelings, and behaviors in self and others. We'll be able to explore past and present patterns of emotions and relationships and how they interact with one another and affect behaviors. In partnership with the patient, we'll explore ways to create secure and meaningful relationships. We'll also discuss strategies for expressing, processing, and modulating difficult emotions while setting healthy boundaries and developing compassion for self and others.
Psychoeducation is invaluable in ongoing sessions, in which the patient actively learns about biological and environmental factors that may affect their mental health condition. In addition, the patient becomes aware of treatment options available that may extend beyond psychotherapy. Through a process of de-blaming and de-shaming, the patient creates new brain pathways that facilitate sensitivity to physical and psychological distress in self and others and a commitment to try to alleviate and prevent such distress.
How long do clients typically see you for?
Treatment time depends on the complexity of each case, biological and environmental factors, as well as resilience factors. Typically, patients can see significant improvement between 3 and 6 months.
Are there any books you often recommend to clients?
I often recommend clients read "No Bad Parts: Healing Trauma and Restoring Wholeness with the Internal Family Systems Model" By Richard Schwartz, PhD. This is an excellent book for understanding how to address trauma and restore emotional balance. It provides practical strategies for identifying and working with the various 'parts' and offers helpful tools for uncovering the core self.
How do you help ensure I'm making progress in therapy?
To ensure you make progress in therapy, I work with quantitative and qualitative assessments gathered over time. Before starting your first session, you'll gain access to the patient portal, where you'll fill out consent forms and take mental health assessments related to anxiety, depression, adverse childhood experiences, reflective functioning, and adult attachment styles.
Every three months, those assessments are repeated and your treatment plan is reviewed and modified accordingly. Every session, you'll have the opportunity to review your progress and make sure you are on track with your goals. Assessments and reports are confidential, ensuring your privacy and safety. Finally, the assessments will help you gain a better understanding of yourself and the steps to improve your mental health.
Visit Maya's profile to read more about her and book an initial call!