Dr. Livia Freier is a Psychologist in Rhode Island who specializes in anxiety, existential challenges, adjustment difficulties, depression, and relationship concerns. In sessions, she utilizes cognitive behavioral techniques, emotion-focused therapy practices, and mindfulness. Dr. Freier is also a multilingual therapist and offers therapy sessions in German, Spanish, and English.
We asked Dr. Freier about her work with clients and her guiding philosophies on therapy.
Dr. Freier's background and personal life
1. How did you decide to become a therapist?
I have a background in neuroscience research and wanted to use evidence-based interventions in a real world context.
2. What was your previous work before going into private practice?
Prior to private practice, I did neuroscience research at Brown University.
3. What do you enjoy doing in your free time?
I enjoy spending time with family and friends, doing yoga, taking my dog for a hike, reading, or listening to music.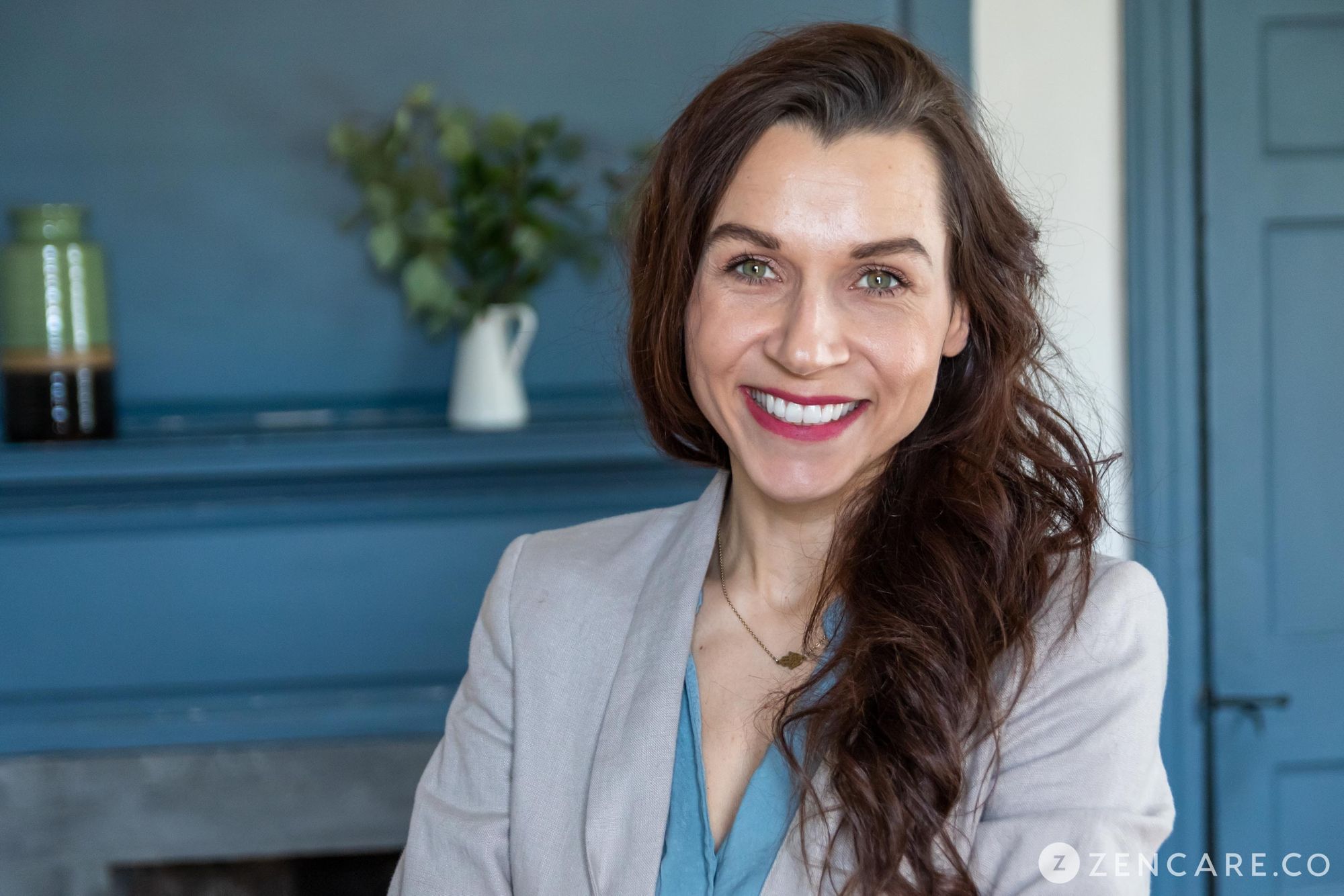 Dr. Freier's specialties and therapy philosophies
4. What guiding principles inform your work?
Staying open to people's unique perceptions of their lived experience guides my work. What we take from any given situation is not just shaped by our past and current awareness, but truly reflects who we are at the core.
5. What clientele do you work with most frequently?
I most frequently work with young professionals struggling with anxiety related to identity questions and relationship conflict.
6. Can you tell us more about your specialty in anxiety?
I often work with clients on anxiety related to existential questions and identity struggle. I help clients understand that stillness comes from looking inward and knowing who you are. Anxiety comes from a place of uncertainty and lack of control.
7. Can you tell us more about your specialty in depression?
Letting go of unrealistic expectations and limiting beliefs is the first step in overcoming depression. I support clients in making themselves a priority without attaching feelings of shame or guilt.
8. Can you tell us more about your work with individuals struggling with relationship challenges?
What each partner brings to a relationship is a mirror of the self. Focusing on the self and seeing interpersonal conflict as an opportunity to learn about the self and others raises the level at which partners engage with each other.
I help couples improve the quality of their relationship by teaching them to communicate effectively and avoid common mistakes (such as excessive criticism, reactiveness, stonewalling, and scorekeeping behaviors).
9. What do you find most rewarding about your work?
I find experiencing how a small shift in perspective can have a tremendous impact on someone's quality of life to be most rewarding.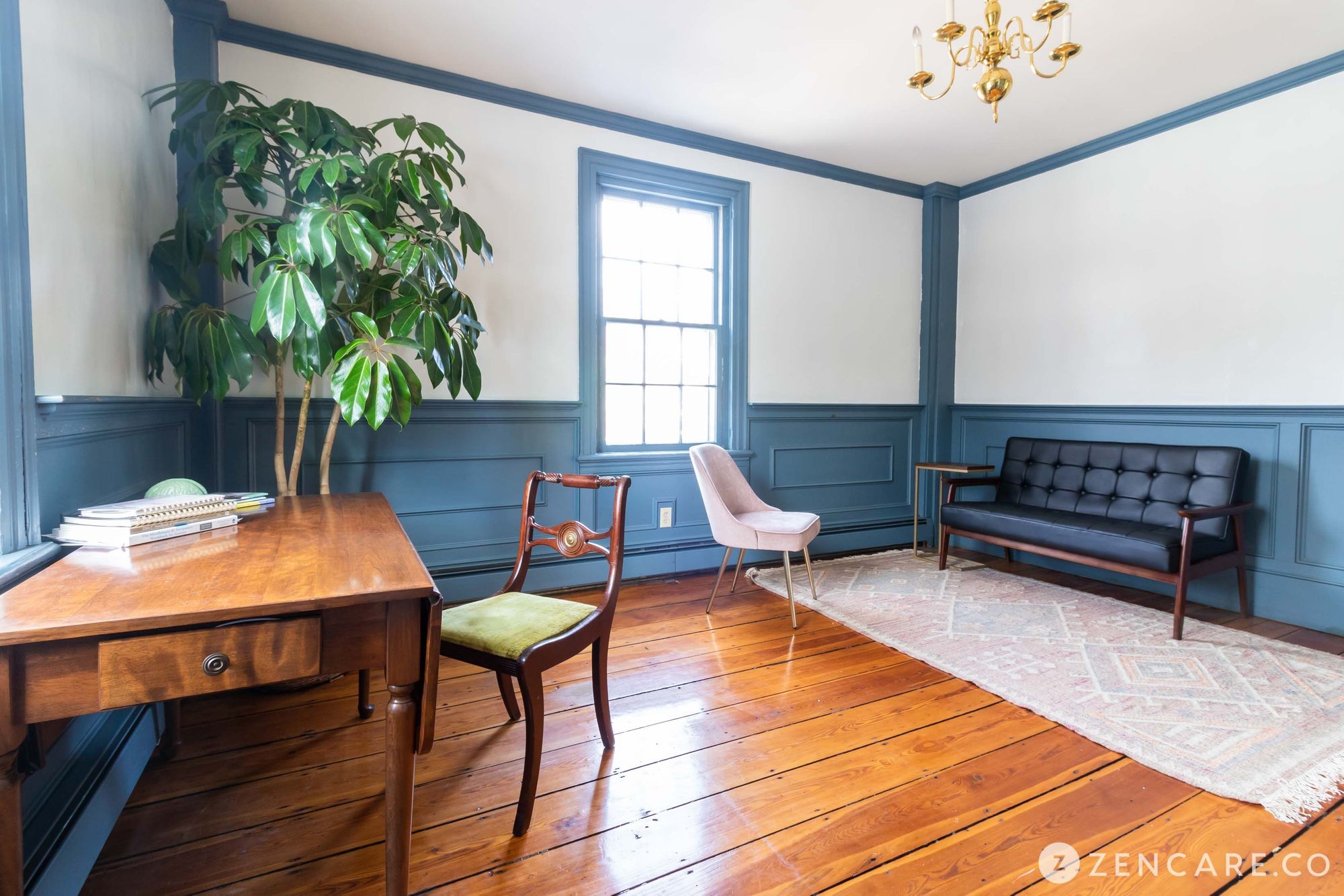 Therapy sessions with Dr. Freier
10. What will our first session together be like? What happens in ongoing sessions?
In our first session we discuss therapy goals, set priorities, and outline interventions that reduce anxiety and enhance awareness. Subsequent sessions target the limiting beliefs and automatic thoughts that hold clients back from achieving the desired change. Together we identify inconsistencies between thoughts, feelings, and behaviors.
11. How can I prepare for our first session?
No preparation is needed.
12. How long do clients typically see you for?
For individual therapy immediate outcomes might be apparent within as little as 1-2 sessions, but long-term change is usually achieved over the course of 8-10 sessions depending on the severity and frequency of symptoms. Some clients like to stay in therapy for longer to consolidate new behaviors, enhance wellbeing, and set a regular time aside to reflect on challenges and growth.
13. Are there any books you often recommend to clients?
The Power of Now by Ekhart Tolle
The Body Keeps the Score by Bessel van der Kolk
The Productivity Project by Chris Bailey
How to Fight by Thich Nhat Hanh
Difficult Conversations by Douglas Stone, Bruce Patton, and Sheila Heen
14. Do you assign "homework" between sessions?
Yes. I usually assign mindfulness-based practices, such as using positive affirmations, visualization, daily meditation, and journaling.
15. How do you help ensure I'm making progress in therapy?
All interventions I suggest to clients are evidence-based, meaning they have proven effectiveness for people affected by anxiety and depression. Feedback and questions are important to track progress and can be used to adjust the the treatment plan if needed.
16. How do I know that it's time to start seeking therapy?
Personally, I believe that everybody should have a therapist just like most of us have a primary physician. Mental health is one of the biggest predictors of physical health and emotional wellbeing.
17. How will I know it's time to end my time in therapy with you or reduce session frequency?
Therapy should come to an end when it is no longer beneficial to you, either because you achieved all of your desired outcomes or because you are not experiencing any significant changes.
18. Why should I seek therapy, rather than turning to my partner, friends, or other loved ones?
You may also turn to your partner, friends, and loved ones to find support. However, the kind of support you will gain from therapy is different in the sense that there is no codependency, no judgement, and no negative consequences for your personal relationships.
19. What advice would you share with therapy seekers?
Not all therapists are the same. If you had a negative experience with a therapist in the past you might feel like therapy is not working for you. A good fit between you and your therapist is the key element that will determine what you will get out of therapy.