Leah Andreoni is a Licensed Marriage and Family Therapist and the owner of Rising Sun Therapy, a group therapy practice in Harleysville, PA focused on supporting teens and women live healthy and fulfilling lives.
We asked Leah more about her work with clients and her guiding philosophies on therapy.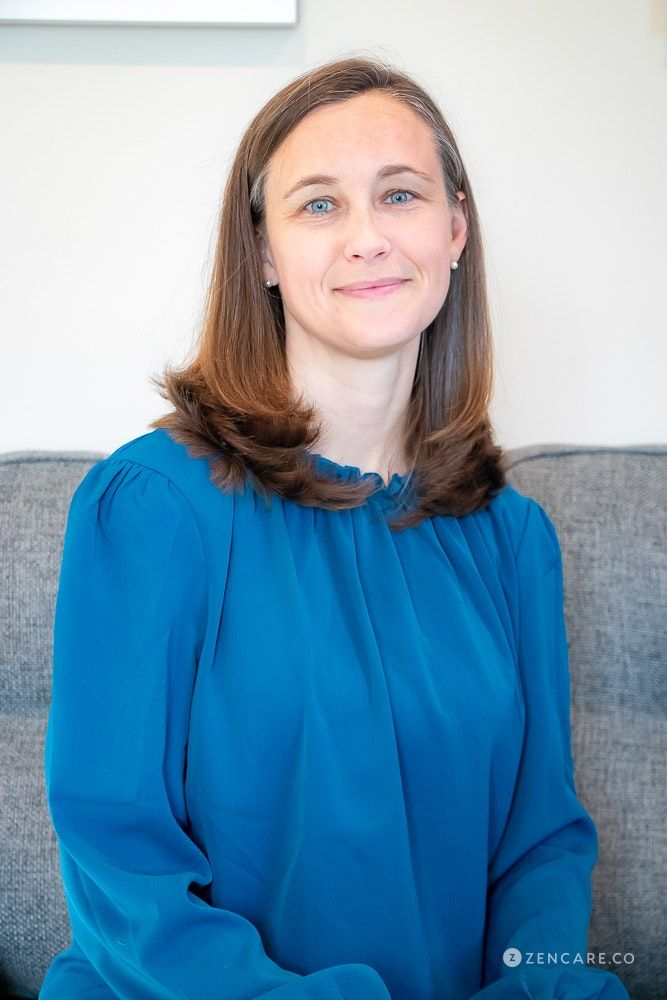 Leah's background and personal life
What was your previous work before going into private practice?
I have previously worked for 10 years in the homes of children, adolescents, and families. I have also worked in group practice with couples for 9 years and I have determined that I am most passionate working with adult women. With all of my experience I am able to help women with marriage and parenting concerns along with their personal journeys.
What do you enjoy doing in your free time?
In my free time I am with my family, friends usually outdoors, thrift shopping, or crafting.
Leah's specialties and therapy philosophies
What clientele do you work with most frequently?
I work with mothers who are trying to find the balance between who she was and who she is becoming. My clients struggle with the anxieties of day to day life trying to keep everything together for everyone and frequently losing themselves in the mix. The women I work with want and need more support from the environment they are in. They feel lost and confused and I help them determine what they want and how to get it!
Can you tell us more about your specialty in anxiety?
When a client struggles with anxiety, they tend to overthink, become overwhelmed, have strong negative physical sensations to many areas in their life. We help those with anxiety develop helpful coping skills and different ways the manage the overthinking and overall physical discomfort. We can do this through education about anxiety, trauma and life's stressors. When we look at a client's thoughts and perspectives we can make small shifts that create positive changes that last a lifetime. We can also offer alternative modalities that take place at our office.
Can you tell us more about your work with clients with ADHD?
Our clients diagnosed with ADHD struggle with staying organized, feeling competent, and staying focused. Our clients may feel like that they can't do anything right and they have anxiety and depression because of it. We support our clients through education, coping skills, and focusing on thoughts and behaviors surrounding their struggles.
Can you tell us about your specialty in women issues?
Our women clients struggle in many areas such as postpartum mood disorders, life transitions that are related to school, jobs, motherhood, co-parenting, and marriage. We support all women by collaborating with them in changing their environments and shifting their focus onto themselves more. Women have guidance to make choices that are right for their families and that are supporting them in the process.
What do you find most rewarding about your work?
The most rewarding part of my work is hearing that my clients are doing the work outside of session. It is a great pleasure when my clients find value in themselves again and their own talents.
Therapy sessions with Leah
What will our first session together be like? What happens in ongoing sessions?
Our first session focuses on hearing your story. We then move forward to understand your goals and we talk about ways to reach those goals in small attainable steps. Following sessions will consist of hearing your concerns each week, teaching coping skills, and understanding how your thoughts and feelings are impacting your behaviors. We also focus on your values and making sure your goals and values are aligned.
How long do clients typically see you for?
Clients come to therapy and need to stay for various lengths of time. Most clients stay for about a year.
Do you assign "homework" between sessions?
Homework between sessions includes practicing mindfulness and coping strategies. It also includes noticing how your thoughts impact your feelings and choices. Homework may include practicing new ways of behaving or communicating.
How do you help ensure I'm making progress in therapy?
We frequently review your progress and how you feel you are moving toward your goals.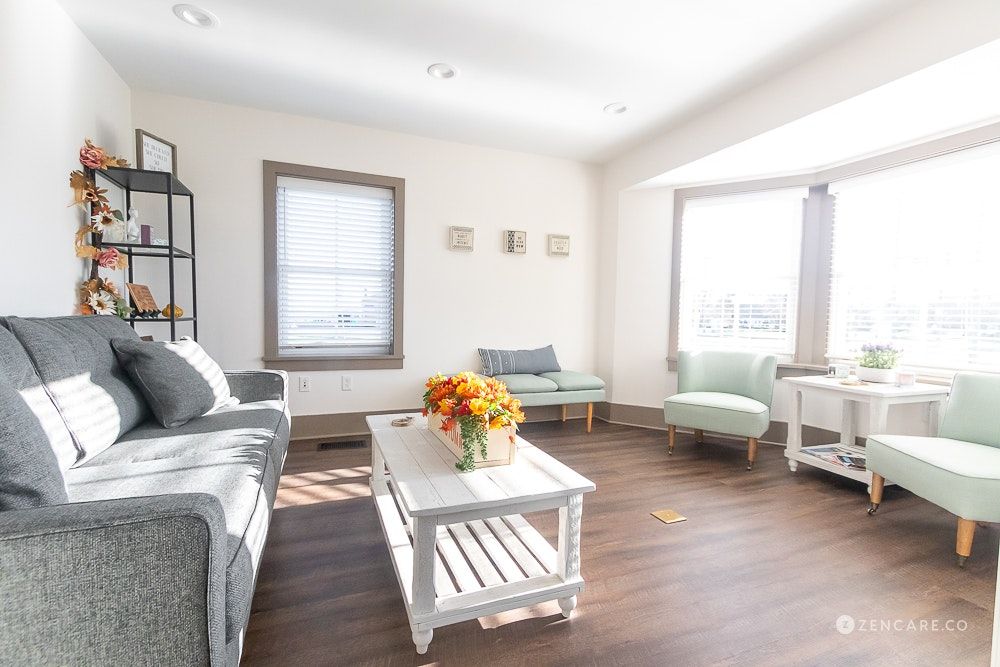 How can I prepare for our first session?
Clients just need to bring a desire to feel better.
How will I know it's time to end my time in therapy with you or reduce session frequency?
Once your goals have been met and you feel that you can handle daily life on your own our sessions will end.
Visit the Rising Sun Therapy group practice profile to watch their introductory video and read more about them!