Krista Yapp is a Licensed Marriage and Family Therapist in California specializing in couples counseling, anxiety, and life transitions. We asked Krista more about her work with clients and her guiding philosophies on therapy.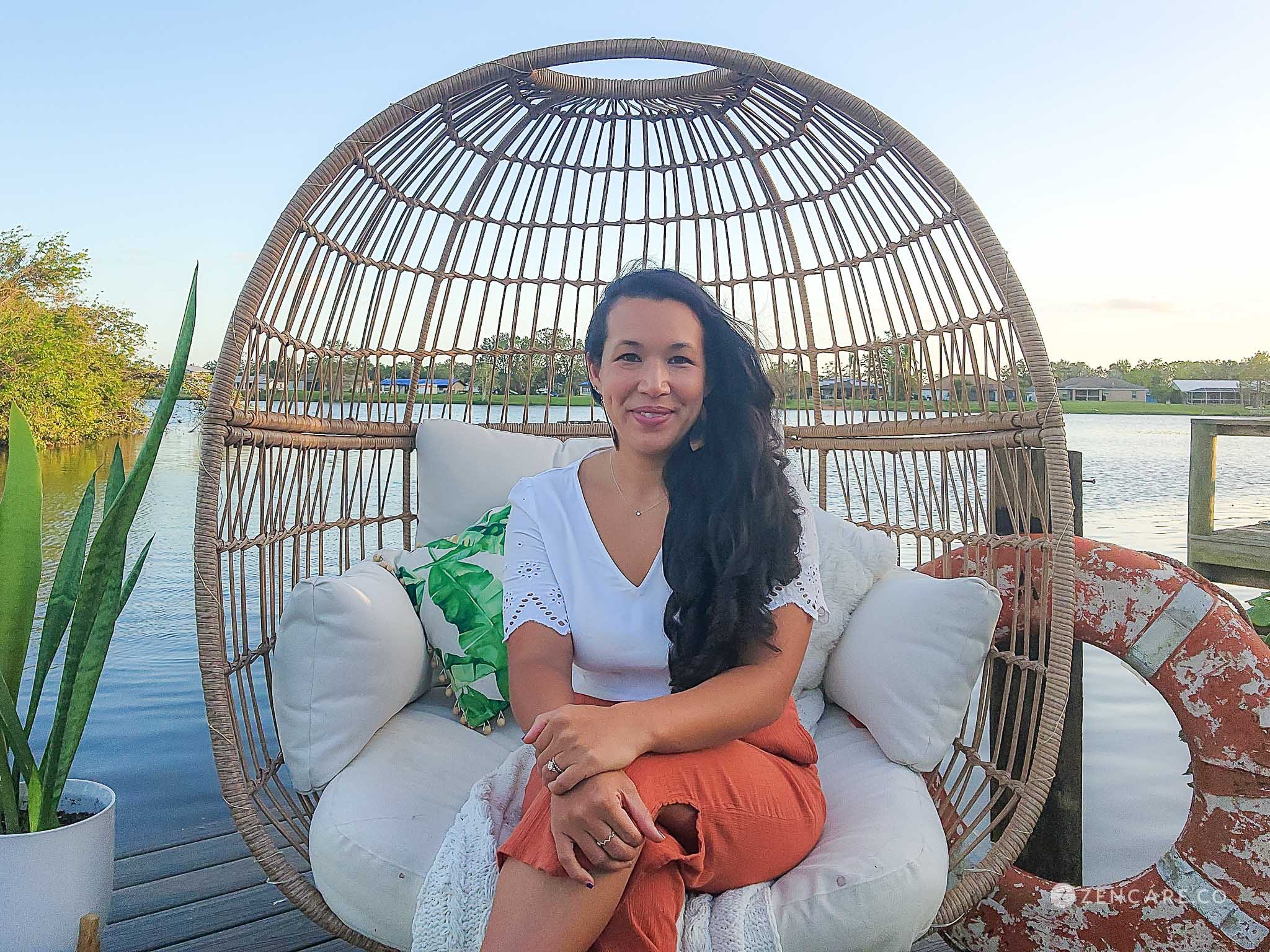 Krista's background and personal life
How did you decide to become a therapist?
I was 22 working as a case manager at a treatment center for recovering addicts. I practiced a lot of yoga and found my own healing in the practice. I knew there was something special about yoga and healing and I wanted to offer that to my clients at the treatment center. I decided to look into Holistic Therapy Programs. I found John F. Kennedy University in San Jose, CA and started my Master's 24.
What was your previous work before going into private practice?
I was a case manager and yoga instructor.
What do you enjoy doing in your free time?
I am a twin mom, I enjoying playing with my girls, going for walks, traveling and doing anything beach and water related.
Krista's specialties and therapy philosophies
What guiding principles inform your work?
Healing looks different for everyone. I offer a gentle hand for guidance and support along each individuals journey. I believe everyone has the capacity for change and I am dedicated to helping each individual on there path to success.
What clientele do you work with most frequently?
I work primarily with young couples and individuals working on anxiety, life transitions and relationship issues.
Can you tell us more about your work with couples?
Couples Therapy is a tool that can helps increase the overall quality of your relationship. My approach to Couples Therapy is rooted in self love and self growth. I encourage each person to grow individually while still being able to see each other in a new light. Overall, I seek to help each person manage negative communication patterns, find new ways to problem solve, regulate emotions and deepen the emotional connection within the relationship.
Can you tell us more about your specialty in anxiety?
Many individuals struggle with anxiety and may not ever know. I help clients identify their anxiety and find effective coping skills and tools to help manage their anxiety symptoms.
Can you tell us about your specialty in life transitions?
Life transitions can be challenging. It's easy for stress, overwhelm and anxiety to consume you when exploring change. I help clients identify these challenges and shift their mindset into more positive thinking.
What do you find most rewarding about your work?
Watching my clients grow and evolve over time.
Therapy sessions with Krista
What will our first session together be like? What happens in ongoing sessions?
I call our first session the 'Getting to know you" session. In out first session we explore the presenting issues and dive into any background information and history. I believe in building a relationship with my clients. Building trust and rapport is an important part of the therapeutic journey.
Are there any books you often recommend to clients?
Do you assign "homework" between sessions?
I will assign homework or reflections depending on the clients needs.
How do you help ensure I'm making progress in therapy?
Ever 4-6 weeks we check in with our goals.
How can I prepare for our first session?
All paper work must be complete before the 1st session. It is normal to feel nervous. Take a few deep breaths and know this is your journey and process. I am just a guiding hand for support.
How will I know it's time to end my time in therapy with you or reduce session frequency?
I frequently check in with my clients to discuss goals and reducing sessions. The over all goal for therapy is termination and attendance on a 'as needed' bases.
Why should I seek therapy, rather than turning to my partner, friends, or other loved ones?
Therapy offers a non-bias, professional opinion and support.
What advice would you share with therapy seekers?
Finding the right therapist is important for your theraputic journey. Explore your options and have multiple consultations to see if they are a right fit for you.
Visit Krista's profile to watch her introductory video, read more about her, and message her for an initial consultation.