Kezzia Quintyne-Hilaire is a Licensed Mental Health Counselor in Brooklyn, NYC. Kezzia specializes in women's issues, relationships, trauma, depression, and anxiety. She has an interest in working with people of color and strives to make her practice accessible to all by welcoming individuals of all backgrounds.
We asked Kezzia about her work with clients and her guiding philosophies on therapy.
Kezzia's specialties, therapy philosophy, and personal life
1. What clientele do you work with most frequently?
I specialize in providing therapy to women who are feeling overwhelmed by their day-to-day life, feeling stuck, anxious about their future, and women who have experienced miscarriages and infertility issues. I work with women because I want to see them thrive and become their best possible self.
2. What guiding principles inform your work?
I believe that change is possible. Life doesn't have to be a constant battle. By restructuring your thinking and creating a new way of looking at your life, change occurs when you accept your past and start saying "yes" to the present.
3. What do you enjoy doing in your free time?
I love working out and do so about four times a week; the gym has become my safe place.  Exercising gives me those well needed "happy chemicals." I also encourage my clients to add exercise or anything that gets them moving to their self-care, including as walking, dancing or swimming. I personally love Zumba.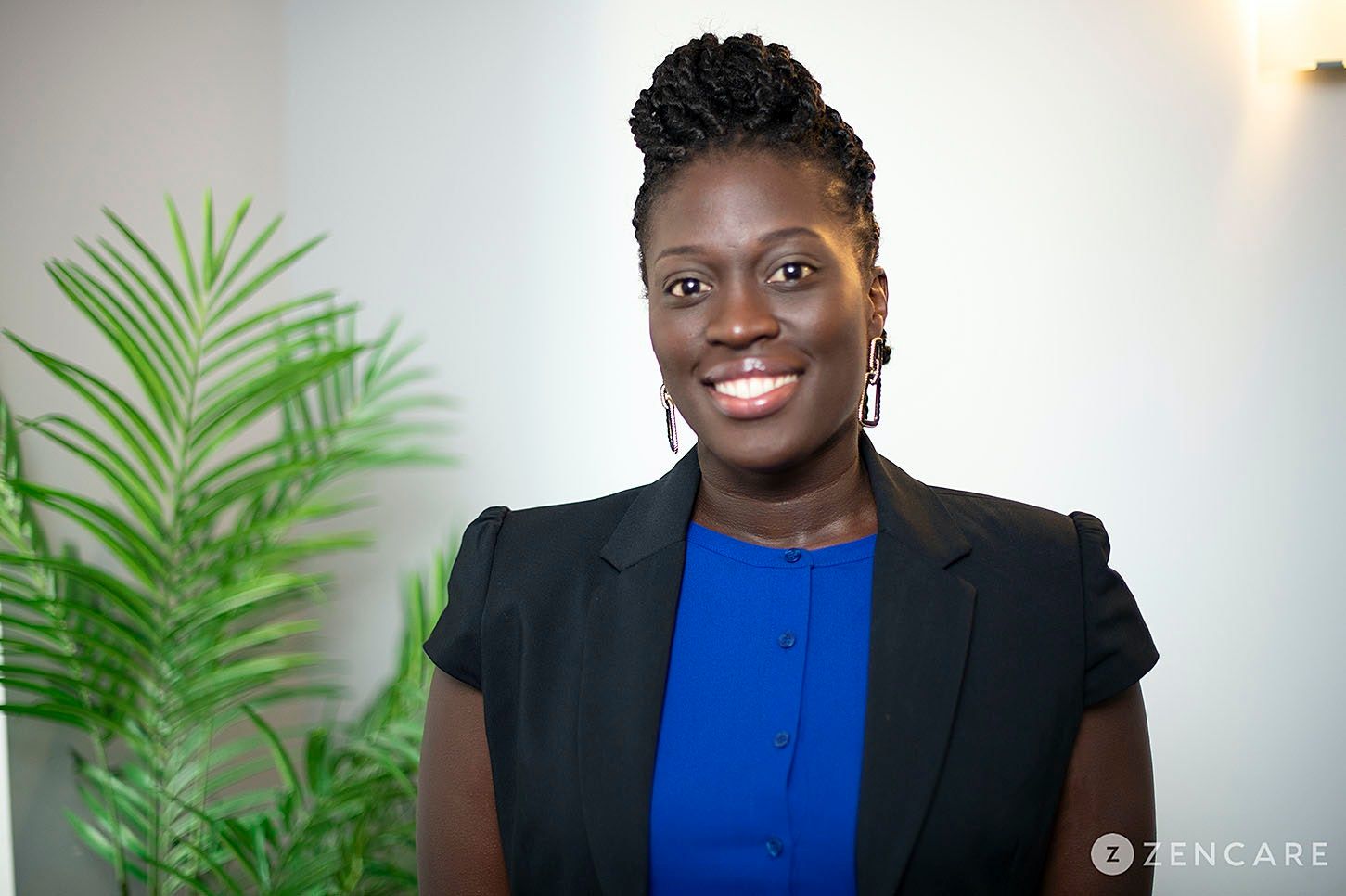 Therapy sessions with Kezzia
4. What would our first session together be like?
In the first session, I ask a series of questions about you and your life. We spend about an hour together talking about whatever you feel comfortable disclosing. My goal is to create a space free of judgement and criticism. I usually end my first session by asking my clients to think about their best possible self. This exercise starts the initial step towards change.
5. Do you assign "homework" between sessions?
I assign homework to clients that want to continue their therapy work outside of sessions and practice new techniques. I like to share reading materials, such as workbooks, articles, and self-help books, and I often introduce my clients to therapeutic apps that they can use to practice meditation and gratefulness.
6. What advice would you share with therapy seekers?
Don't give up on finding the best therapist for you!