Kealy Spring is a Licensed Marriage and Family Therapist in San Francisco, CA. Kealy works with adult individuals and couples, many of whom are career-driven professionals navigating anxiety, depression, perfectionism, or communication-related issues. Kealy's previous work in the corporate world, as well as her certification as a Leadership, Career and Communication Coach, also makes her particularly passionate about working with clients on career-related topics. Kealy is trained in numerous therapeutic modalities, from somatic therapy to CBT, and she is passionate about creating an individualistic treatment approach for every client that comes through her real or virtual office door.
We asked Kealy more about her work with clients and her guiding philosophies on therapy.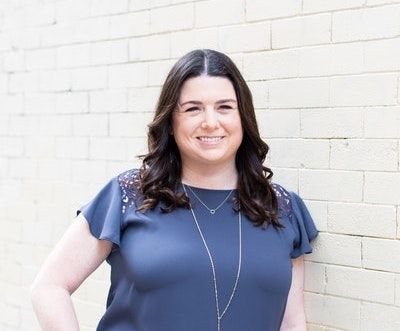 Kealy's background and personal life
How did you decide to become a therapist?
I had been working in a job I hated for a large company in San Francisco, and I just felt stuck. I took a trip to Hawaii where I was able to relax a bit and find some clarity about what I wanted to do with my life. It was there, on the Big Island, that I had an epiphany that I might turn my informal therapist tendencies into an actual career. With that, a burden was lifted from my shoulders and when I returned to SF it was full speed ahead, diving into getting a MS in Counseling Psychology and working towards building the life I wanted to live. I never looked back or regretted that decision.
What was your previous work before going into private practice?
I got a MA in Communication and spent several years building a career in Internal Communications in the US and Australia.
What do you enjoy doing in your free time?
I live by the beach, so I like to take walks around town while soaking in the sun and beauty of nature. Any hike in nature will do really. I also enjoy working in the yard, reading, catching up on the latest shows, movies, or documentaries, and generally slowing down the pace of my life when I am off the clock. Before Covid I was an avid traveler, so I am looking forward to doing more international travel again as things continue to open up.
Kealy's specialties and therapy philosophies
What guiding principles inform your work?
I do not think that one size therapy fits all, so I strive to meet people where they are at. I like to work towards goals and have structure to the work so people can see the progress they are making. That said, sometimes it can be a direct line to meeting those goals and sometimes the course of therapy takes a meandering path.
While I check in with people often about how therapy is going for them, I allow the process to unfold at a pace that fits the person I am working with. My goal is never to keep someone in therapy, quite the opposite actually. I strive to get people to a place where they feel confident using the tools we discuss on their own and return for booster sessions as needed.
What clientele do you work with most frequently?
As I am based in the Bay Area, I see lots of individuals and couples that work in tech, including founders and VCs. I also personally enjoy working with nurses and those in other helping professions. Usually most of the people I meet with are driven professionals who feel stuck, overwhelmed, anxious, depressed, or struggle with perfectionism or imposter syndrome. Oftentimes they are those who seem to have it all together on the outside, which can create greater stress between the perceived reality others have of them and what their actual internal experience of themselves is. I work with this population because I used to be them. I struggled with all of these issues in the past and wanted to help others find a way to increase their happiness level, as I have learned to do over the last decade.
Can you tell us more about your specialties in anxiety and depression?
I like working with anxious individuals as they are generally highly motivated to change. Our minds can get stuck in repetitive cycles of thoughts and behaviors, so by starting to build awareness and then reframing those thoughts, new ways of thinking, feeling, and behaving can emerge. Anxiety is always going to be a part of life, so the goal is not to get rid of it but rather to lessen its impact and adopt better tools for managing it when it does arise.
Depression can be trickier to treat than anxiety in my experience. But having grown up with someone close to me who suffered from it, I have a great deal of empathy and patience for this group of people. One common thing I hear from depressed individuals is that they want to feel better before they can be motivated for change. Unfortunately, this is not how the brain and emotions work, so the trick here is to gently find ways to access motivation and help those struggling with depression work through areas of their thinking that might be holding them back or getting in the way of making meaningful changes.
Can you tell us about your work with clients who struggle with perfectionism?
I love perfectionists because I used to be one. It took many years of feeling more seen by those in my life to help me through this tendency, so I aim to do the same for others who come to me for help with it.
One of the main problems for perfectionists is procrastination. They get stuck on the outcome not being what they envisioned it to be, so they never take that first step towards the goal. Or they wait until the last minute, completing the task or goal but feeling bad that it did not meet their usual high standards. In sessions, we work to see where this comes from, challenge the thoughts that arise around it, and start to redefine what success could look like. Everyone can strive for excellence but there truly is no such thing as perfect.
What do you find most rewarding about your work?
The people. While it may sound cheesy, I love the people I get to work with and feel honored that they trust me with their struggles. I never know where people are going to be at when we start a session and love the challenge of finding ways to help them move past their troubles. No two days are exactly the same, and I really enjoy that.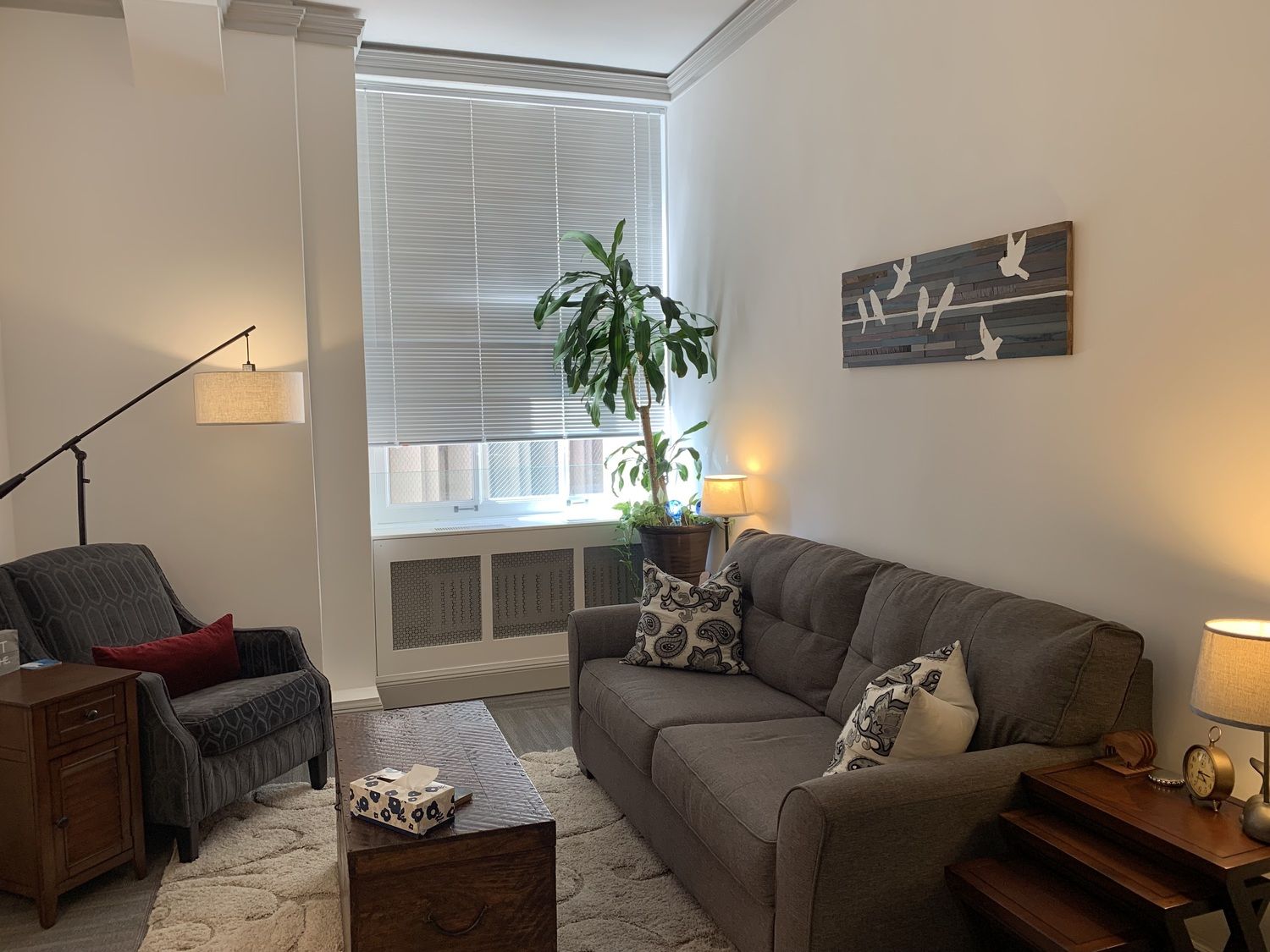 Therapy sessions with Kealy
What will our first session together be like? What happens in ongoing sessions?
First sessions are for assessing and getting to know one another. Usually we go over paperwork to make sure we are on the same page with practice policies and such. Then we dive into what brings you to therapy. I ask a lot of questions and try to listen deeply to your answers. We then might go over a tool or two that you can try at home based on what we discussed in session.
How long do clients typically see you for?
Typically people see me once a week for a few months as we build momentum towards change. Then we can move to every other week sessions or monthly for those who want that. Some may choose to just check in from time-to-time for booster sessions when they need them. I am generally fairly flexible when it comes to scheduling once we gain some traction towards your goals. My personal goal is never to keep someone in therapy longer than they need to be.
Are there any books you often recommend to clients?
So many! It depends on what the client is presenting with but some generally good ones to read are:
Do you assign "homework" between sessions?
Yes, I like homework. Since I usually only see people for 50 minutes a week, homework is a way to strengthen the changes you want to see in your life. It should always build upon what we are talking about or working on. This might look like noticing and tracking thoughts, behaviors, or feelings that arise. Or it could be to watch a video or take a step towards a goal we identify together.
How do you help ensure I'm making progress in therapy?
This is key to any therapy. If you do not feel like you are making progress, we need to discuss it in session. I am not the right fit for everyone, so if someone is a better fit or you want something else, I am happy to refer to trusted colleagues in the field. Another option is to change the pace or re-assess goals for therapy. It all starts with communication, and this is something I am constantly checking in with people I work with about.
How do I know that it's time to start seeking therapy?
If you feel stuck, fed up with yourself or your behaviors, find yourself unable to make meaningful changes on your own, or if you feel like you've tried everything and need someone to help hold you accountable, then reaching out to a therapist is a great place to start.
How can I prepare for our first session?
Being open to change is a great start. Therapy only works if you want to do the work in and out of sessions. So be prepared to be honest with yourself and me so we can help you live the best version of yourself out in the world. Logistically, completing the (online) paperwork is also helpful so that we don't take up an extended amount of your time in that first session going over it.
How will I know it's time to end my time in therapy with you or reduce session frequency?
Communication is key. I am always checking in with people about this. If you have reached your goals, then we can move on to periodic check-ins (if needed). If you are not reaching your goals, we can examine what is not working and adjust accordingly.
Why should I seek therapy, rather than turning to my partner, friends, or other loved ones?
Often loved ones in our lives run out of time, patience, or energy to help us with our troubles. That is not their fault, just a reality of being human in this hectic period of time. Burnout is on the rise and loved ones can only help so much. Not being trained in tools or techniques that are useful or effective can also be a problem for leaning on this type of support entirely.
What advice would you share with therapy seekers?
Finding the right fit is key to any therapy. Seek out a therapist that you feel like you can trust, that you enjoy talking to, that listens deeply, and that is responsive to your needs. Once you find that, try to trust the process of therapy. It can help you make meaningful and lasting changes in your life if given the opportunity.
Visit Kealy's profile to read more about her and contact her to schedule an initial consultation!