Jonathan Labman is a Licensed Professional Counselor in Pennsylvania specializing in men's issues, trauma, and spirituality. We asked Jonathan more about his work with clients and his guiding philosophies on therapy.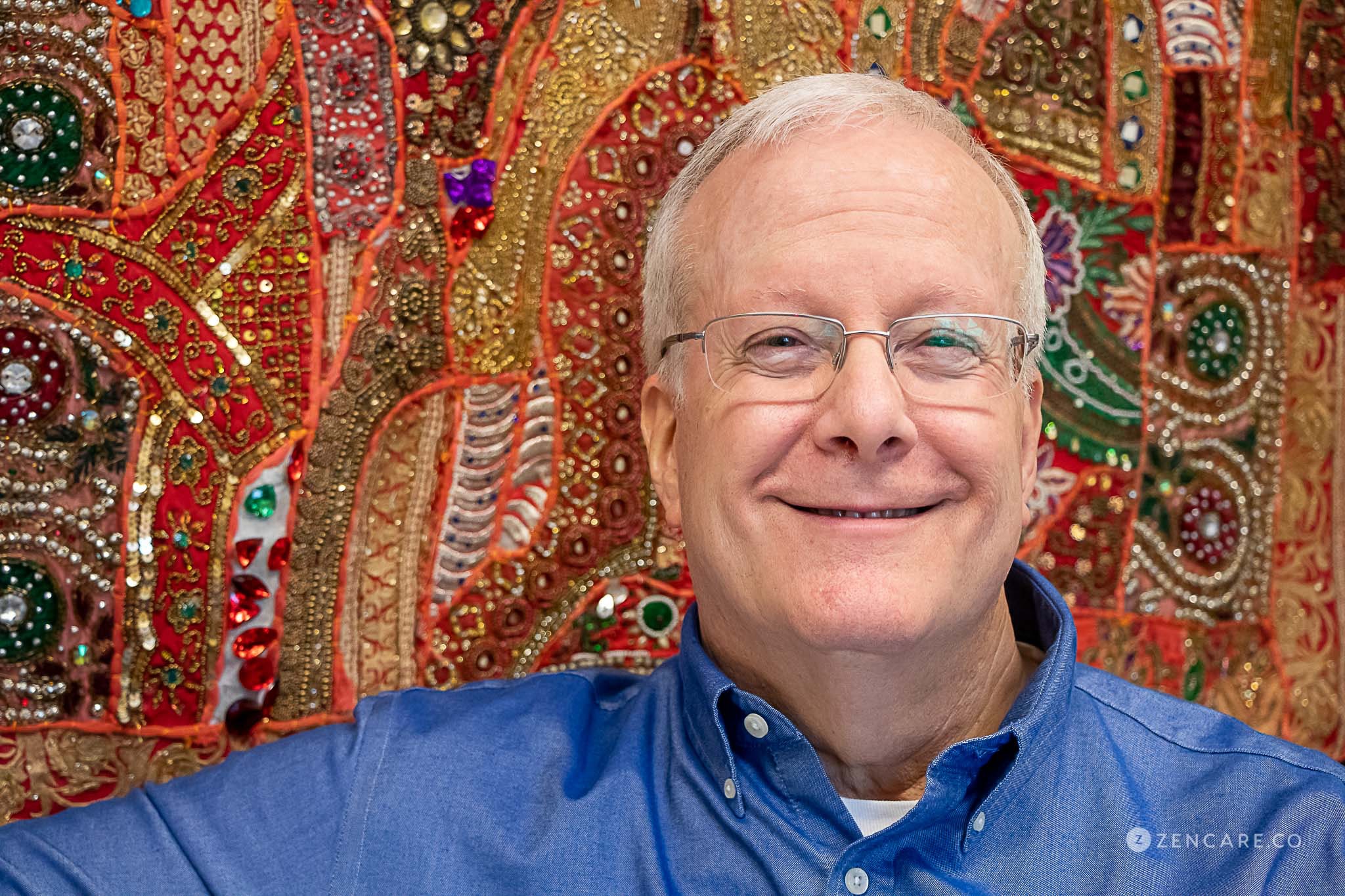 Jonathan's background and personal life
How did you decide to become a therapist?
I've wanted to be a therapist since 1985 when I worked with one during a crisis.
What was your previous work before going into private practice?
I was Director of the Trauma Treatment Project at the Penn Foundation and a mental health counselor there.
What do you enjoy doing in your free time?
Meditation, spiritual retreats, gardening, walking and reading.
Jonathan's specialties and therapy philosophies
What guiding principles inform your work?
I'm interested in what happened to you and how you adjusted, rather than what's wrong with you. The adjustments you made early in your life may not work now; it's possible to change a lot of those to make life flow.
What clientele do you work with most frequently?
I work with clients age 23 to 89. While my specialty is men's issues, I work with men and women with a specialty in trauma, anxiety and spirituality
Can you tell us more about your specialty in men's issues?
Most men haven't learned to name and express their emotions, or if they have it's one of two: happy or angry. I teach men to observe, record, and track the source of their emotions. Then to discern whether the emotional response is based on a true event or a false assumption. This clears up a tremendous amount of confusion, drama, and unnecessary suffering.
Can you tell us more about your work with clients recovering from trauma?
The prevalence of physical and emotional neglect, plus physical/sexual/mental/emotional abuse in the current culture is under reported and overwhelming. Given specialty training as a Trauma Treatment Specialist, and former head of a project to educate colleagues in a large mental health agency about its effects, I enjoy showing clients how they can actually recover from trauma.
Can you tell us about specialty in spirituality?
While meditation, mindfulness, yoga and the like have become 'buzzwords' of the 2020s, I've been learning and teaching these skills since 2001. I'm far along my own spiritual path and enjoy providing support for people on any spiritual awakening or enlightenment pathway they travel.
What do you find most rewarding about your work?
Helping clients to discover their own uniqueness, their strengths and their ability to change.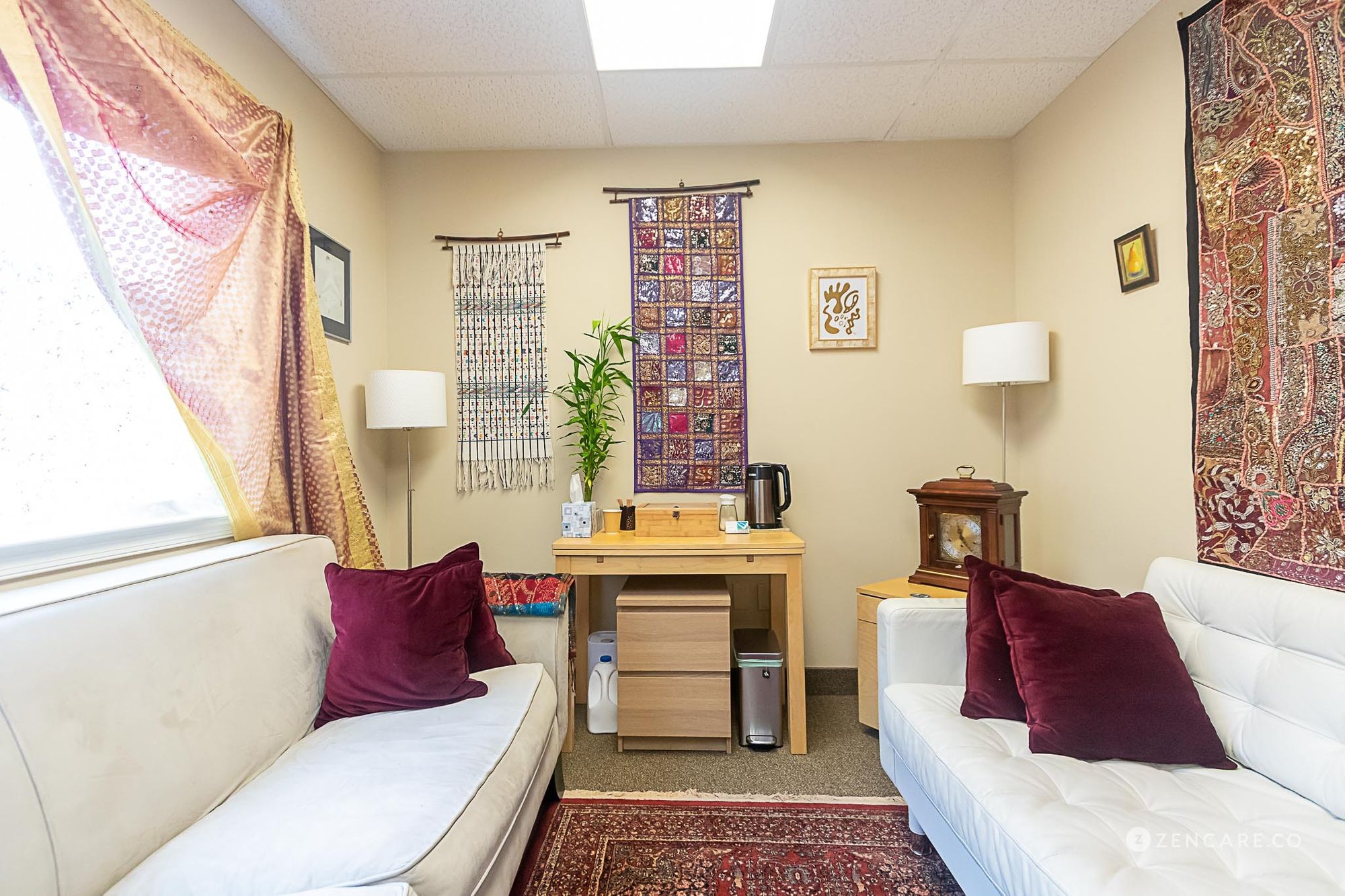 Therapy sessions with Jonathan
What will our first session together be like? What happens in ongoing sessions?
During the first session, I let clients 'unpack their minds' and tell me what current issues convinced them to come to therapy. I look at their current work and relationship picture and at some of their history. I look at the thought and emotion-based struggles they have, and what the greatest source of stress in their lives. Then I begin suggesting simple interventions at the first session. Ongoing work explores issues of trauma, if any, and goes deeper into teaching clients how to use special skills to make their lives simpler and easier.
How long do clients typically see you for?
Clients see me from 6 months to 2 years, though some with chronic mental health issues like Bipolar Disorder or Complex/Developmental Trauma have seen me as long as 6 to 12 years. Clients have sometimes returned for new work after a break of 10 or 15 years.
Are there any books you often recommend to clients?
I often recommend my own book—Taming the Three Ring Circus of Your Mind.
Do you assign "homework" between sessions?
"Homework" is almost always suggested between sessions, to put the insights from the session into practice in real life. Work between sessions can include: journaling, reducing caffeine or alcohol intake, meditating, breathwork, exercise, and putting skills to work.
How do you help ensure I'm making progress in therapy?
I frequently ask clients how they're doing and whether the interventions I or we have designed are effective in daily life. Clients often use me as an 'accountability person' or someone who they know will check up on whether they're meeting their goals.
How do I know that it's time to start seeking therapy?
You'll know if you feel anxious or depressed or like 'my life's a mess' more often than not.
How can I prepare for our first session?
The best thing a client can do is record or write a summary of their major concerns, the things they need to deal with as soon as possible. The second thing is to realize that they will be anxious or nervous meeting with me for the first time and that the anxiety is totally normally. Everyone's brain responds to new people (also new places, things, situations, opportunities, etc.) with an extra burst of adrenaline.
How will I know it's time to end my time in therapy with you or reduce session frequency?
Your life will start to work for you. You'll have the skills you need to track your own emotions to find out where they come from and if they're useful. Also the skills to track your own thoughts to see if they're true or false and what to do with them. If you want relaxation skills, you'll also have them and be using them successfully. My goal is to make you self-sufficient, so that I become obsolete in your life! We determine this together during our work.
Why should I seek therapy, rather than turning to my partner, friends, or other loved ones?
Therapists don't have a 'personal stake' in your choices or changes that you need to make in your life. For that reason, they can be more objective than the average partner, friend, colleague or loved one. Therapists also keep all of your information confidential, and don't ask YOU for solutions or attention to their problems. Partners, friends, and loved ones often do.
What advice would you share with therapy seekers?
Have an initial consultation with more than one therapist, if you can possibly afford it. Otherwise look at websites, photos, videos and recommendations carefully.
Visit Jonathan's profile to watch his introductory video, read more about him, and contact him for an initial consultation!