Hillary Schoninger is a Licensed Clinical Social Worker in Chicago, IL specializing in anxiety, depression, trauma, and life transitions. She has extensive experience working with women who are going through major adjustments, such as career changes, marriage, and the transition to motherhood. Hillary uses a number of evidence-based therapies in her practice, including Acceptance and Commitment Therapy (ACT), Cognitive Behavioral Therapy (CBT), and Interpersonal Therapy (IPT). She also uses her prior yoga teacher training to bring mindfulness and yoga philosophy into sessions when appropriate.
We asked Hillary about her work with clients and her guiding philosophies on therapy.
Hillary's background and personal life
1. How did you decide to become a therapist?
I knew I wanted to be a therapist as a child and have always known I wanted a career where I can help others emotionally.
2. What was your previous work before going into private practice?
I was a crisis worker for a program in Chicago for high risk individuals and their families
3. What do you enjoy doing in your free time?
I enjoy doing yoga, being in nature, reading, and seeing friends.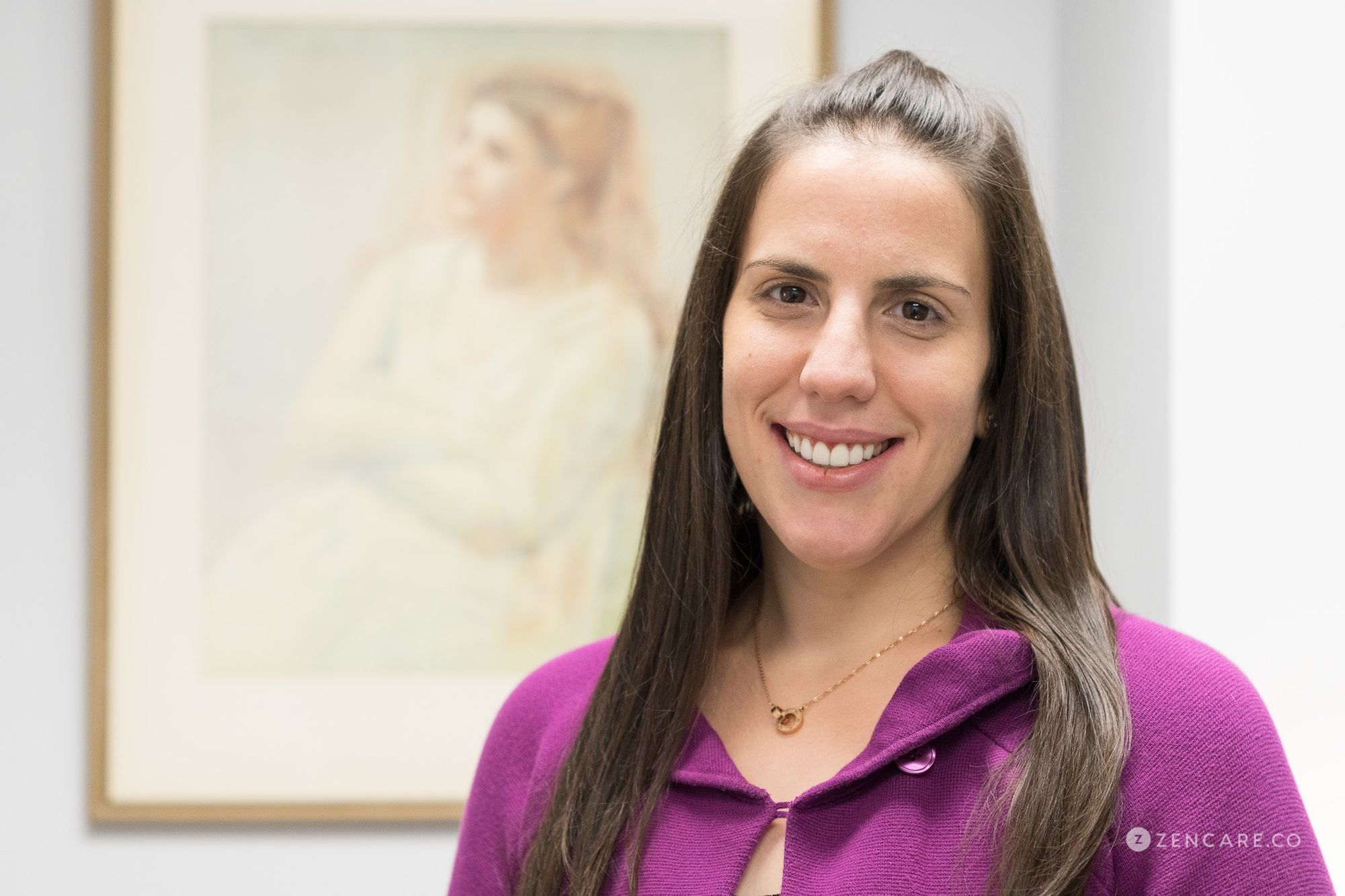 Hillary's specialties and therapy philosophies
4. What guiding principles inform your work?
Compassion, empathy, and mindfulness
5. What clientele do you work with most frequently?
I work with adolescents, young adults, and adults most frequently.
6. Can you tell us more about your work with individuals with struggling with anxiety, adjustment issues, and/or depression?
I help clients individuate from unhealthy dynamics and find healthier coping skills that improve their quality of life. I also work with my clients to increase self-empowerment, especially in times of adjustment.
7. What do you find most rewarding about your work?
I find seeing my clients committed towards their growth and honoring it within their terms to be the most rewarding aspect of my work.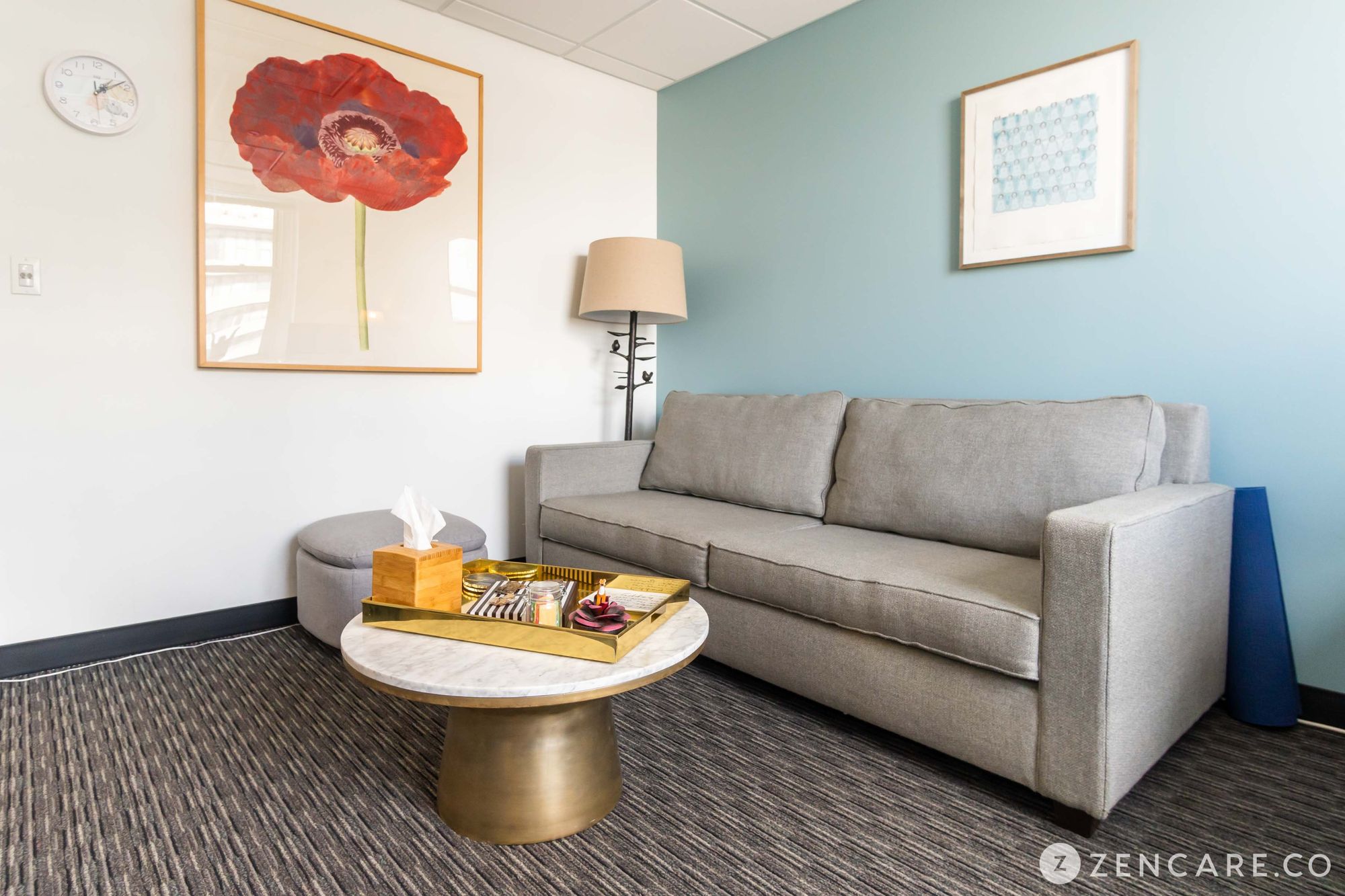 Therapy sessions with Hillary
8. What will our first session together be like? What happens in ongoing sessions?
The first session I generally work hard in assessing where my client is, and try to address any feelings of anxiety or stress about being in the therapeutic environment.
9. How can I prepare for our first session?
You can prepare by being open and kind towards yourself and honoring the choice you have made to get support.
10. Are there any books you often recommend to clients?
11. Do you assign "homework" between sessions?
I encourage clients to journal, meditate and be physically active between sessions.
12. How do you help ensure I'm making progress in therapy?
I believe I am always encouraging my clients spend time discussing their progress, and I try to validate efforts which they might not be able to see.
13. How will I know it's time to end my time in therapy with you or reduce session frequency?
An open dialogue happens with my clients where we continually discuss their needs and how their quality of life is improving.
Visit Hillary's profile to watch her introductory video, read more, and book an initial call!