Elana Morgulis is a Marriage and Family Therapist who sees individuals and couples in her Northern California private practice. Elana specializes in anxiety, life transitions, codependency/relationship issues, and trauma—often utilizing her previous experience teaching yoga and meditation to encourage connection of the mind and body in the healing process. Elana also uses Mindfulness-Based Cognitive Behavioral Therapy, Internal Family Systems (IFS), and somatic therapeutic approaches in her work with clients to equip them with practical skills they can use to better navigate their life and relationships.
We asked Elana more about her work with clients and her guiding philosophies on therapy.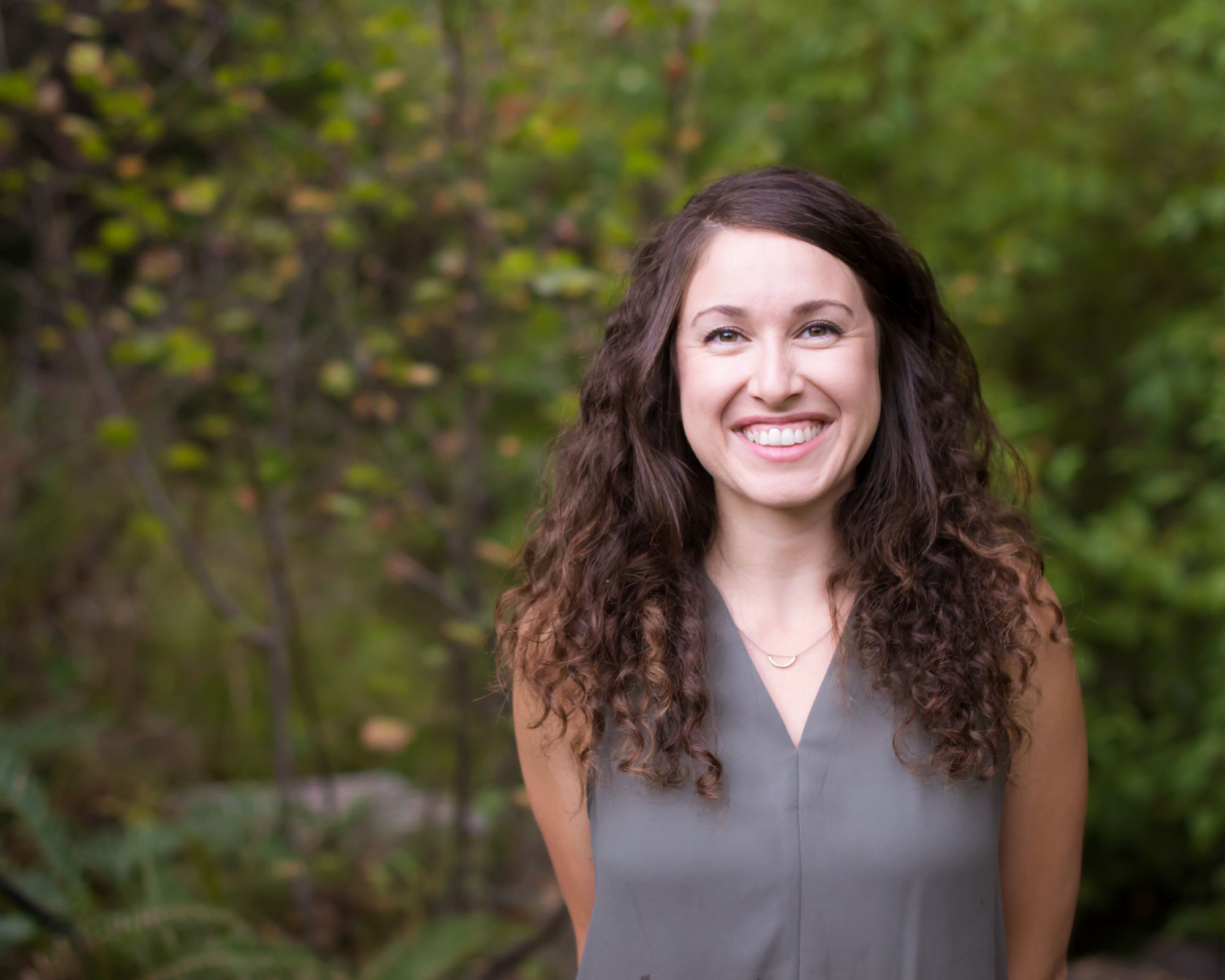 Elana's background and personal life
How did you decide to become a therapist?
The decision to become a therapist was more of an awakening to my own authentic self and intuition. I enjoyed being able to support others ever since I was a child. But, I didn't pursue it professionally until I was about to graduate college with a very different path ahead of me.
I actually remember the exact moment I decided to change direction. I was unhappy and struggling as a business major, even though I was truly more interested in psychology and spirituality. For me, it was about going against the grain of what my family wanted and expected, and taking the leap to follow what felt like my soul's calling.
What was your previous work before going into private practice?
Before starting my private practice, I worked at a non-public school with at-risk youth. I also taught yoga, meditation, and practiced as an energy healer, and still do. I also worked at a plant nursery. Before that I was a waitress for many years!
What do you enjoy doing in your free time?
I love getting out into nature whether its for a hike or just sitting in the sun with a friend or a good book. I like taking dance and yoga classes at local studios, petting dogs at the dog park, trying new restaurants, as well as new recipes in my own kitchen. My favorite show to watch right now is Outlander, and I also love a juicy "trashy" reality dating show!
Elana's specialties and therapy philosophies
What guiding principles inform your work?
We all want to be heard, understood, acknowledged, and supported unconditionally. Therapy is one of the few spaces in the world that allows for that. My intention is to create a safe, non-judgmental space for people to unfold, and to feel like they can be themselves in a world that pressures them to be someone else.
A strong guiding principle of my work is compassion. I believe that self-reflection and awareness are foundational, and yet self-compassion is where the healing is.
What clientele do you work with most frequently?
I most often work with women in their 20's through their 40's who have had some interest in their own psychology or some experience with personal growth or healing practices. People come to me most often struggling with anxiety, major life changes like a break-up or new job, and codependent patterns in their relationships which can range from people pleasing, feeling unfulfilled, "too sensitive," low self-confidence and disempowered, and difficulty communicating effectively. Many of my clients are adult children of immigrants, alcoholics, and emotionally immature parents.
What draws me most to this work is that these are all experiences I've encountered in my own healing journey that I have learned and grown through. I feel I can offer specialized support because I can deeply empathize and understand this experience.
Can you tell us more about your specialty in anxiety?
Anxiety can feel very unsettling. Some people struggle with difficulty sleeping, panic attacks, and rumination which is when we replay scenarios and thoughts over and over in our mind. While others appear to be fine on the outside, but experience a low grade sense of unease in the background of their lives. Anxiety is experienced in the body and the mind. I've found that anxiety is like an umbrella which covers other emotions that we might not be aware of.
I take a holistic approach to anxiety. We'll start with effective coping skills which focus on slowing down the reaction of your nervous system. This will help you manage and reduce anxiety when it comes on, like mindfulness, breathing practices, talking to a friend, etc. Then we'll explore the mind to uncover what thoughts, beliefs, and patterns you may have developed throughout your life that might be fueling anxiety. Oftentimes, anxiety is rooted in trauma and it might be a very subtle trauma or wounding from the past. At your own pace, we'll gently explore these roots with the intention of healing.
Can you tell us more about your specialties in codependency and relationship issues?
Codependency is a pattern of behavior where we put others ahead of ourselves. Essentially, we source our self-worth and sense of security from others more than ourselves. We might feel drained in relationships, give more than we receive, feel excessively guilty, fear setting boundaries, fear speaking up. Sometimes we feel like we don't know who we are in relationships.
The label of codependency often gets a bad rap, but it's normal and healthy to have some codependency in your relationships. We need to be able to consider others and depend on the people closest to us. However, when we notice a chronic pattern of abandoning ourselves by sacrificing our needs, over-giving, acting inauthentically, and holding back our truth in order to please others, we and our relationships start to suffer becoming draining and unfulfilling.
I work with clients by supporting them in healing their relationship to themselves so they can feel more whole, confident, secure, and empowered. We'll work on setting healthy boundaries, assertive communication, and developing self-compassion.
Can you tell us about your work with clients on complex trauma?
Complex trauma, or C-PTSD, can happen when we are subjected to a series of events or relationship dynamics that take place over a long period of time, as compared to the more commonly known trauma of a single event. Many people aren't aware of complex trauma, but it is becoming more widely recognized in the field.
Common challenges of C-PTSD may include anxiety, a weak sense of self, low self-esteem, relationship issues, feeling highly sensitive or difficulty managing emotional reactions, avoiding relationships and situations that are upsetting, as well as ptsd-like symptoms such as flashbacks and dissociation. Since our nervous system is in a constant state of fight/flight/freeze/fawn we might suffer from chronic health issues like unexplained headaches and insomnia.
Healing through complex trauma can be one of the most beautiful and empowering experiences we have, and of course, it takes personal work. That work looks different for everyone, but what I have found most helpful is having a safe relationship with a therapist to provide guidance, compassion, and unconditional support. I work with clients by helping them regulate their nervous system, learn to manage difficult emotions, understand what caused the trauma, and create a sense of safety in their lives.
What do you find most rewarding about your work?
What I really love is getting to dismantle and diminish the shame and insecurity that people feel around being sensitive. So many of us have been wounded by our culture that de-values emotionality and calls us "too sensitive." I thoroughly enjoy helping people heal by taking their power back from that messaging and finding strength in sensitivity.
On another note, it brings me so much joy and fulfillment to see a client grow so much that we get to a point where we can look back together and smile or even laugh because they've come so far.
Therapy sessions with Elana
What will our first session together be like? What happens in ongoing sessions?
In our first session we'll focus on exploring what's bringing you in and what you'd like to get out of therapy. If it feels right, we'll begin setting goals and intentions for our work together. If there's a pressing situation going on we can start by diving right into it. I see the first 1-4 sessions as a time for us to get to know each other, and feel out whether we are the right fit.
As we move forward, I let you guide the focus of each session. There is no right or wrong way to do therapy. Most of the time it'll be clear what we work on, and sometimes not. You don't need to come prepared. I'll meet you where you're at, and help you decide what feels important. This is a space for you to show up just as you are. As I get to know you, your goals, and what works for you, we may engage in mostly talk therapy or I may guide you through experiential techniques like guided visualizations, role plays, mindfulness, etc.
How long do clients typically see you for?
I see clients anywhere from a few months to a few years. Some clients come in with a specific situation going on and stay until it shifts and they feel complete with it. Others stay for a longer period of time to focus on more in-depth work, personal exploration to address long held patterns in their lives, or simply to benefit from having someone supportive to process life as it happens.
Are there any books you often recommend to clients?
Oh so many!
Those are just a few to start with!
Do you assign "homework" between sessions?
Whether you want to have something to focus on in between sessions is absolutely up to you. Some clients solely focus on our sessions, while others like to have someone holding them accountable to making changes or trying new things in their lives. When it's appropriate, I can suggest practices like journaling, mindfulness, communication skills, readings, etc. in order to support your progress and integrate what we talk about in session. I don't see "homework" as something you are required to do, but rather as a suggestion if I think something might be helpful for you.
How do you help ensure I'm making progress in therapy?
Assessing your progress is something I hold collaboratively with you. Since people go to therapy for different reasons, progress looks different and means something different for everyone. Oftentimes it comes up naturally, and other times I'll check in with you to see how you feel about how the work is going. You're always welcome to give feedback. Together, we'll review your goals, where you're at with them, and how you feel about moving forward. It's common for goals to change throughout therapy, and we can adjust our focus at any time.
How do I know that it's time to start seeking therapy?
There doesn't need to be anything "seriously wrong" for you to seek therapy. You might just feel off or not like yourself. You might be finding it difficult to navigate a certain situation or feel stuck in your life. You might simply want to understand yourself better. Therapy can range from being a space to help you heal through trauma, a challenging relationship issue, or symptoms of anxiety to a space where you know you are in the presence of someone safe so you can self-reflect and receive support and guidance on any matter.
How can I prepare for our first session?
For our first session together, just bring yourself! There's really nothing you need to do prepare because you are welcome to show up just as you are. I know what it's like to be a new client, and I understand that you might be feeling nervous speaking with someone new. You can trust that my intention is for you to feel as comfortable as possible in this process.
If it feels right, you might think about any questions you have, or what you're seeking from therapy. Rest assured that I'll create space for these topics as well.
What advice would you share with therapy seekers?
Take your time to find a therapist who you feel comfortable opening up to, and who you feel gets you. It takes time to build trust with someone. It also takes time for the therapist to fully understand someone or a situation properly. Give it a few sessions, and check in with yourself. Therapists are trained professionals who can handle your truth. Your thoughts and feelings about the therapy are welcome and encouraged. Addressing something directly with your therapist just might be the healing you didn't know you needed.
Visit Elana's profile to watch her introductory video, read more about her, and book an initial call!