David Spinka is a Licensed Clinical Social Worker providing in-person sessions at his office in Manhattan, as well as remote therapy sessions to clients throughout New York state. David specializes in anxiety, life transitions, fears & phobias, and work stress. His therapeutic approach is rooted in Cognitive Behavioral Therapy (CBT) principles, and he often incorporates techniques from Acceptance and Commitment Therapy (ACT), Dialectical Behavioral Therapy (DBT), and Positive Psychology into his work with clients as well.
We asked David more about his work with clients and his guiding philosophies on therapy.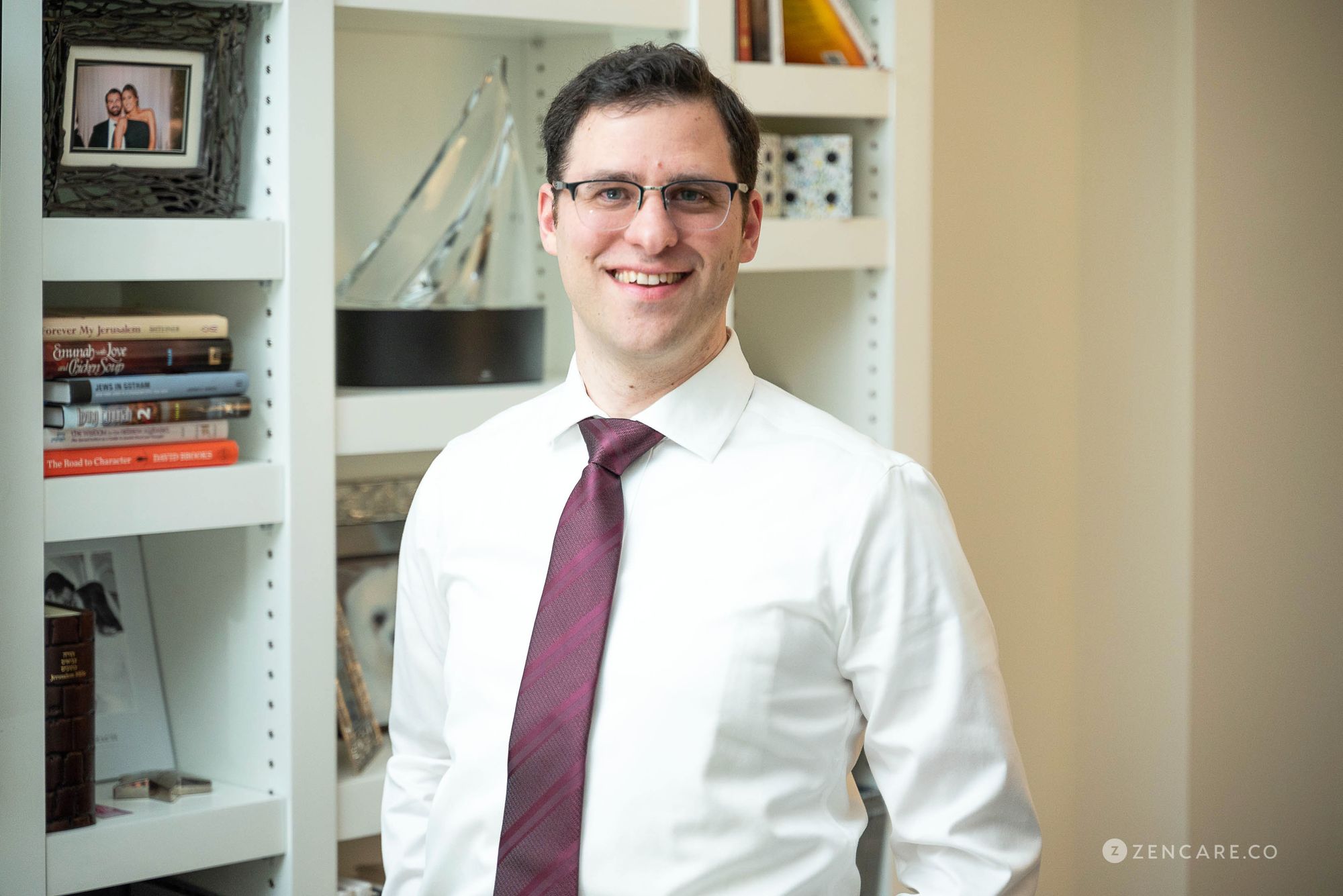 David's background and personal life
How did you decide to become a therapist?
I have always been interested in what makes some people fall apart during challenging times while others seem to thrive. Growing up in London, England and moving cities and countries (indeed, continents!) multiple times I often found myself in the former category.
Wanting to equip myself with the skills and tools to navigate the challenges of changing circumstances I began my own path through therapy, graduate school at NYU and intensive training.
What do you enjoy doing in your free time?
Outside of work I love to get moving with working out, swimming, hiking and playing sports. I am an avid football fan - primarily the English version but increasingly the American variety too. I love listening to good music (don't ask what genre) and enjoying good food (you definitely can ask about this one) with friends and family.
David's specialties and therapy philosophies
What guiding principles inform your work?
While life can be complicated at times, I think that it so important to simplify wellbeing by providing warm support and practical skills that my clients can use in between sessions right from the start of therapy.
Learning tools to manage our emotions and reduce anxiety is important but we don't want to stop there. Exploring what is really important to us and developing a vision and action plan to meet our goals is crucial in helping us thrive and live a fulfilling life.
What clientele do you work with most frequently?
As an adult anxiety specialist I work with professionals who are balancing the challenges of a demanding profession with limited time or energy for their personal lives. I help them to reclaim their passion and zest for life while optimizing work life balance.
I also helping professionals overcome a fear of flying, taking trains or being in crowded spaces. I offer ONE DAY panic freedom programs for those motivated to make changes quickly. Learning how to overcome anxiety of speaking up in meetings, advocating for yourself at work with a difficult boss and making tough decisions are also areas I specialize in. I also help professionals overcome dating decision anxiety and navigate relationship issues.
Can you tell us more about your work with clients looking to overcome various fears/phobias?
I help busy professionals overcome their fear of flying, heights, taking trains, driving, being in public crowded spaces or fear of having an unexpected panic attack. These fears lead to people dreading and often cancelling important events. I walk clients through the necessary steps and empower them with skills to conquer these fears and reclaim their life back so they can look forward to events again.
People often have important life events coming up and don't have the time to spend months in therapy gradually working on their issues. I offer a ONE DAY Panic freedom program for the motivated client where we can expedite the treatment with quick results.
I recently accompanied a client on a flight to Washington DC and on the return flight he was perfectly comfortable flying by himself, enabling him to attend an important work event across the country. Similarly, after a one day panic freedom program I helped a client overcome her fear of walking down the aisle so that she actually enjoyed and was fully present during her wedding day.
Can you tell us more about your specialty in work stress?
I help professionals who are overwhelmed with the demands of their job. A particular challenge is learning how to deal with a difficult boss or work environment. I equip my clients with practical skills so that they can advocate for their needs at work, speak up at meetings and say no with confidence while improving work efficiency
Restoring a work life balance that allows time for a vibrant personal life is actually possible! I have particular expertise working with those in the finance, consulting and law professions.
Can you tell us about your work with clients navigating major life transitions?
Change is hard. Moving cities, changing jobs, beginning or ending a relationship, becoming a parent for the first time can be overwhelming. People feel that they "should" be able to deal with these events especially as they watch other people going through the same things with minimal fuss. But the reality is that it can be too much at times and lead to significant increases in stress levels.
I offer people warm and practical support as we learn how to manage our emotions, and thrive in the new circumstances.  This can also be a time to reflect and gain a deeper understanding of your core values and the direction that you want your life to go in.
What do you find most rewarding about your work?
Seeing people quickly reduce their stress levels and improve the quality of lives is the most rewarding aspect of this work.
Therapy sessions with David
What will our first session together be like? What happens in ongoing sessions?
In our first session together you can begin by letting out a big sigh of relief knowing that this is going to be a place that you can finally let go and get the support that you need.
We will spend time discussing the areas that you have been struggling with and explore what your goals are for therapy. It's perfectly ok if you don't know yet what those are.
I will explain a little about my approach to therapy and will discuss the most suitable frequency and length of our sessions and explore what your life will look like when the challenges are overcome.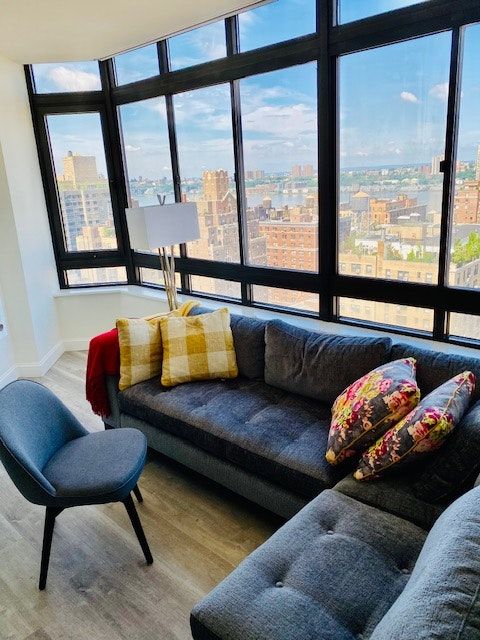 How long do clients typically see you for?
Of course this can vary depending on particular circumstances but a typical length of treatment is between 12-15 session. After this, while some people like to continue supportive weekly therapy and explore other goals to work on, many will pause therapy altogether. Stepping down to every other week or monthly check in sessions are also options
Are there any books you often recommend to clients?
Yes! Maybe You Should Talk To Someone by Lori Gottlieb is a great book for anyone interested in understanding what therapy is about but who wants a light, captivating and enjoyable read.
Atomic Habits by James Clear about how to make change practical is another favorite.
Do you assign "homework" between sessions?
I do assign homework—usually around 5-10 minutes a day. This could involve reading, some form of journaling, practicing a skill learnt in therapy or taking a brisk walk around the block.
How do you help ensure I'm making progress in therapy?
We will identify practical behavioral measures to make sure that you are making progress in therapy. We will take time during set intervals to reflect and assess if we are meeting targets. If you don't see significant improvement after 4 sessions you should absolutely fire me!
What advice would you share with therapy seekers?
It doesn't have to be this hard! With warm and practical support you can overcome your fears and significantly improve the quality of your life. Please don't hesitate to reach out and see if we could be a good fit to work together. Take care
Visit David's profile to watch his introductory video, read more about him, and book an initial call!