Dr. Dana Siperstein is a Board-Certified Psychiatrist providing medication management and online therapy to clients in RI, CT, DC, and MA. She specializes in working with college students and young adults navigating life transitions, anxiety, grief/loss, academic issues, and other relational or social challenges. After completing her residency training at Harvard University and working in the Lifespan Young Adult Behavioral Health Program in Providence, Dana recently founded her own private boutique practice, Blossom Health, aiming to provide her clients with the most individualized and collaborative care.
We asked Dr. Siperstein more about her work with clients and her guiding philosophies on therapy.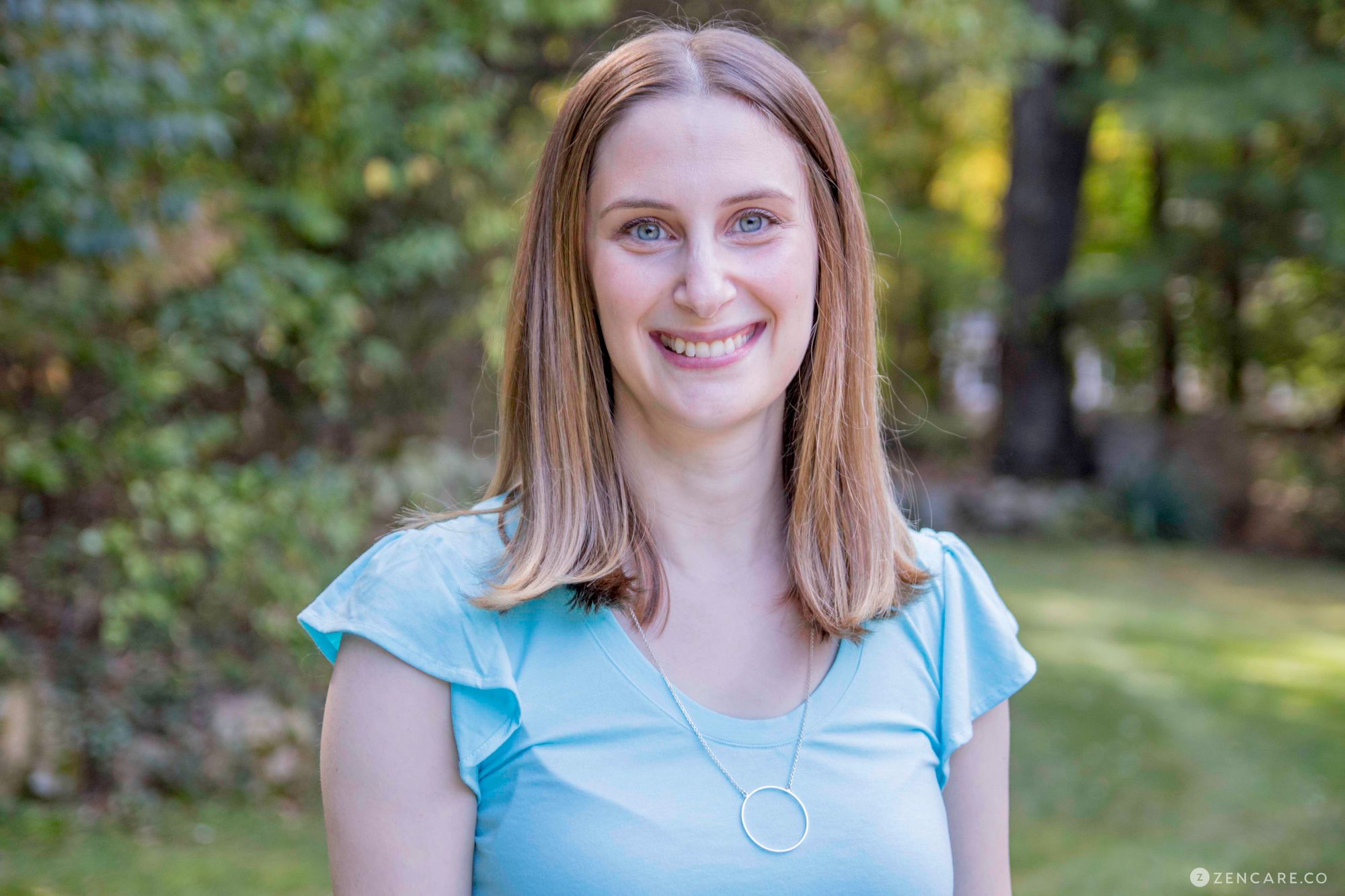 Dr. Siperstein's background and personal life
How did you decide to become a psychiatrist?
Ever since I was a really young child I have always wanted to become a physician. I started becoming interested in psychiatry because it is the perfect blend between art and science. It allows me to combine my interests of working with people and intellectual curiosity.
What was your previous work before going into private practice?
Prior to starting Blossom Health, I spent several years working as an outpatient psychiatrist in a hospital-based practice for young adults. At this practice I worked with college and graduate students who attended dozens of different schools throughout the northeast. I have also previously worked at Harvard University's Counseling and Mental Health Services.
What do you enjoy doing in your free time?
In my free time, I love spending time outside with my dog, cooking, and reading psychological thrillers. I started my local book club, which has been such a great source of support and also so much fun!
Dr. Siperstein's specialties and therapy philosophies
What clientele do you work with most frequently?
I specialize in working with young adults, and most of my patients tend to be college or graduate students, as well as young professionals. The young adult years are filled with possibilities for growth and exploration, though they also have their challenges and transitions. I really enjoy working with young adults during this pivotal time in their lives, as well as helping them work towards their goals and discover new ones.
Can you tell us more about your specialty in treating anxiety and depression?
Many of the young adults I work with are struggling with symptoms of anxiety and/or depression. Our first step is to determine what kinds of symptoms they are having, and then to discuss treatment recommendations for those particular symptoms. Sometimes these recommendations include therapy, medication management, or both medication and therapy. I like to consider myself flexible in my approach to treatment, and at times I see patients for integrated therapy and medication management, while other times I work alongside another therapist who provides the psychotherapy while I provide the medication management.
Can you tell us about your work with young adults facing various life transitions?
Many of the young adults I work with present to treatment because of the challenges they are experiencing during life transitions. This may include difficulties around separating from parents, establishing new friendships at school, acclimating to more rigorous academic environments, or building romantic relationships. These concerns are really common during the young adult years! We first work together to evaluate whether there are any symptoms of anxiety or depression that are getting in the way of moving forward. I then use different tailored techniques to help these individuals reach their defined goals.
What do you find most rewarding about your work?
I truly love my job! I find being a psychiatrist incredibly rewarding in that I can meet with young people, get to know them, and we can work together to help them achieve their goals. I love watching my patients finish school (when they might have thought they couldn't), enter into new relationships, and transition into adult roles. It is incredibly rewarding to help my patients feel like themselves again.
Therapy sessions with Dr. Siperstein
What will our first session together be like? What happens in ongoing sessions?
Our first session will be quite different than ongoing sessions together. For our first appointment we will meet for about 75-minutes and will cover a lot! We will spend the time discussing what is bringing you to treatment now, reviewing your history, and coming up with a plan for how I can be most helpful in terms of your treatment.
Ongoing sessions will be significantly less structured than our initial appointment. We will use the time in whichever way makes the most sense for you and your treatment. Follow up appointments often involve discussions around responses to medication, relationships in your life, performance in school, navigating transitions, and setting goals for the future.
How long do clients typically see you for?
When I see patients for both psychotherapy and medication management we tend to see each other in an ongoing way, though the frequency of our appointments may change. For example, I see some patients weekly or biweekly for this type of work. As a patient works towards his or her goals and feels better, we may reduce the frequency of our appointments.
When I see a patient for medication management we will likely start off seeing each other more frequently, and as he or she feels better we will generally decrease the frequency of these appointments. In the beginning of treatment, we may see each other every two weeks, and then once my patients are feeling better we tend to see each other once every one to three months.
Are there any books you often recommend to clients?
There are many first-person narratives written by authors who have struggled with their own mental health concerns that I find incredibly valuable for my patients and myself. I often tailor these recommendations to my patients, and am very open to discussing books during sessions and how they do (or don't) relate to my patients' lives.
Do you assign "homework" between sessions?
While I don't typically incorporate worksheets into my appointments, I often encourage my patients to set goals between sessions. At our next appointment, we follow up on the goal that was set, what helped a patient achieve the goal, or what barriers got in the way. So while I don't assign structured homework, there are often unstructured "homework" goals for sessions.
How can I prepare for our first session?
Meeting with a new psychiatrist can definitely be an anxiety-provoking experience for many people! Keeping that in mind, please don't feel like you need to prepare for our evaluation. Since our first appointment will be fairly structured, I will guide the session, and my hope is that you will get to know a bit about me and my style which will alleviate some of those totally normal pre-appointment jitters.
How will I know it's time to end my time in therapy with you or reduce session frequency?
We will routinely check in on the frequency of our appointments and come up with a plan that makes the most sense for you.
Visit Dr. Siperstein's profile to watch her introductory video, read more, and book an initial call!