Christine Grounds is Licensed Clinical Social Worker in the Chelsea neighborhood of Manhattan. She specializes in working with women between the ages of 20 and 50 who are navigating transitions pertaining to work, relationships, and parenthood. She also has extensive experience working with new parents and parents of children with special needs.
We asked Christine about her work with clients and her guiding philosophies on therapy.
Christine's background and personal life
1. How did you decide to become a therapist?
For many years I worked in sales in the art world. I was successful, but the work was not fulfilling. After I started seeing a therapist I became fascinated with unraveling why I thought or behaved the way I did, and the influence of my childhood. Once I took a psychology class, I was hooked and knew I had to change careers.
2. What guiding principles inform your work?
While each person's needs are different, at the core I feel everyone needs to be listened to in a nonjudgmental way. As a therapist, I see my primary role is to witness and validate my client's experiences.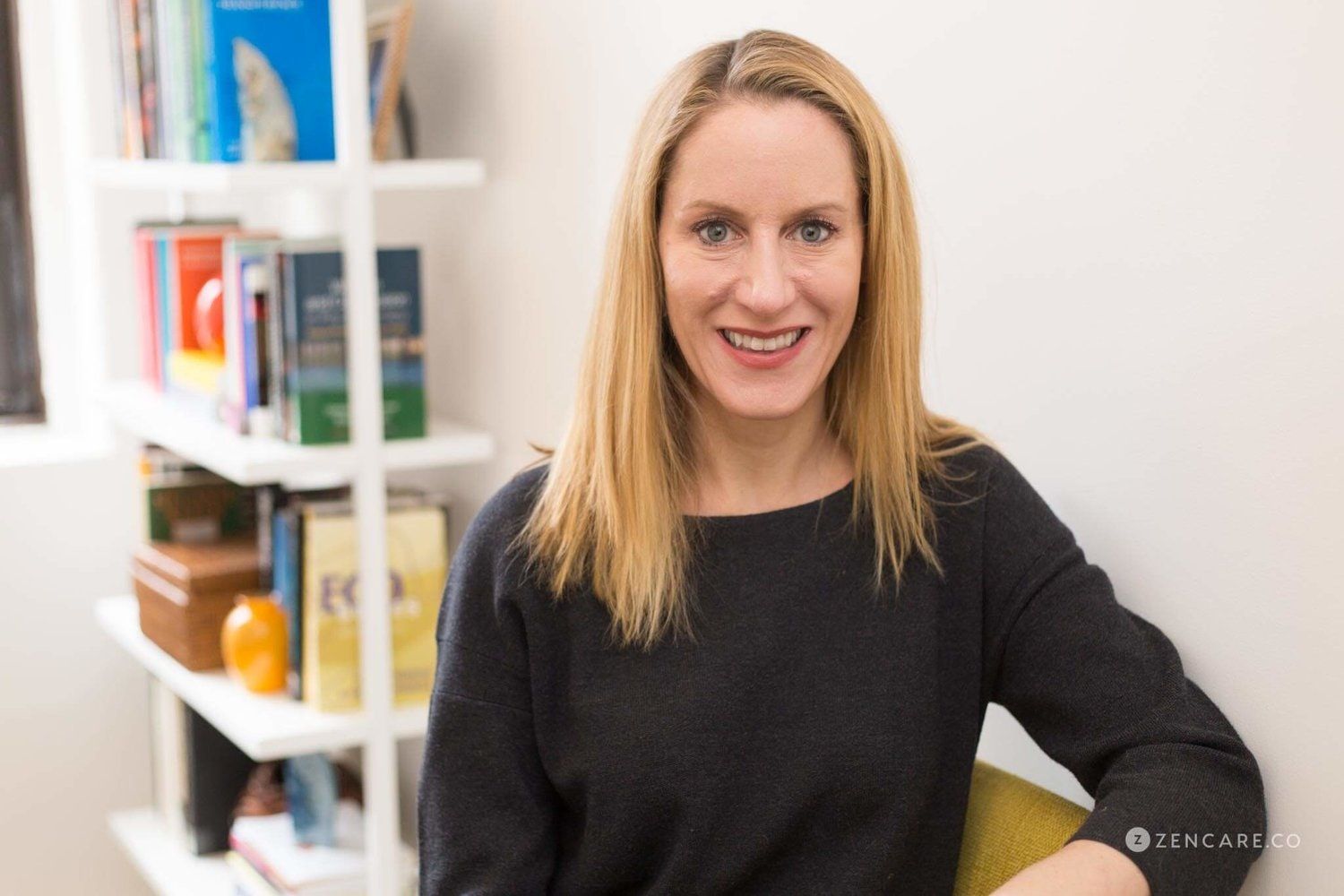 3. What do you find most rewarding about your work?
Nothing is more gratifying for me than to watch my clients gain insight and change their lives. Simply put, I went into this field to help people feel happier.
4. What was your previous work before going into private practice?
For approximately 10 years I was the Clinical Director of a community mental health clinic in a Chelsea NYC, where I oversaw approximately 50 therapists.
5. What do you enjoy doing in your free time?
I enjoy reading non-fiction (primarily memoirs), hiking, and traveling.
Christine's specialties and therapy philosophy
6. Can you tell us more about your specialty in working with women balancing work, family, and relationships?
I am drawn to working with women at two primary stages of life: those in their 20s and 30s dealing with the existential questions of work and relationships, and those approaching mid-life in their 40s and 50s when these same topics re-emerge, often with the added stress of parenthood.
Our society sends women mixed messages about "having it all." Women are expected to be self-sacrificing mothers, but also have rewarding careers. I help my clients acknowledge this contradiction and make peace with whatever balance works for them.
7. Can you tell us more about your specialty in helping clients navigate career changes?
In my experience, at some juncture, almost all adults are faced with the desire to change careers. I help clients explore their passions and understand the inevitable anxiety that accompanies this process.
8. Can you tell us more about your specialty in intimacy issues in relationships?
Relationships are inevitably fraught with complex emotions and complications; whether it is those who long for a partner but are alone or those who are already in committed partnerships but experience a lack of passion or compatibility.  Often the most painful conflicts are the one that emerge within intimate or romantic relationships.
9. Are there any books you often recommend to clients?
I often recommend The Body Keeps Score by Bessel van der Kolk, When Things Fall Apart by Pema Chodron, and any of Brene Brown or John Gottman's books.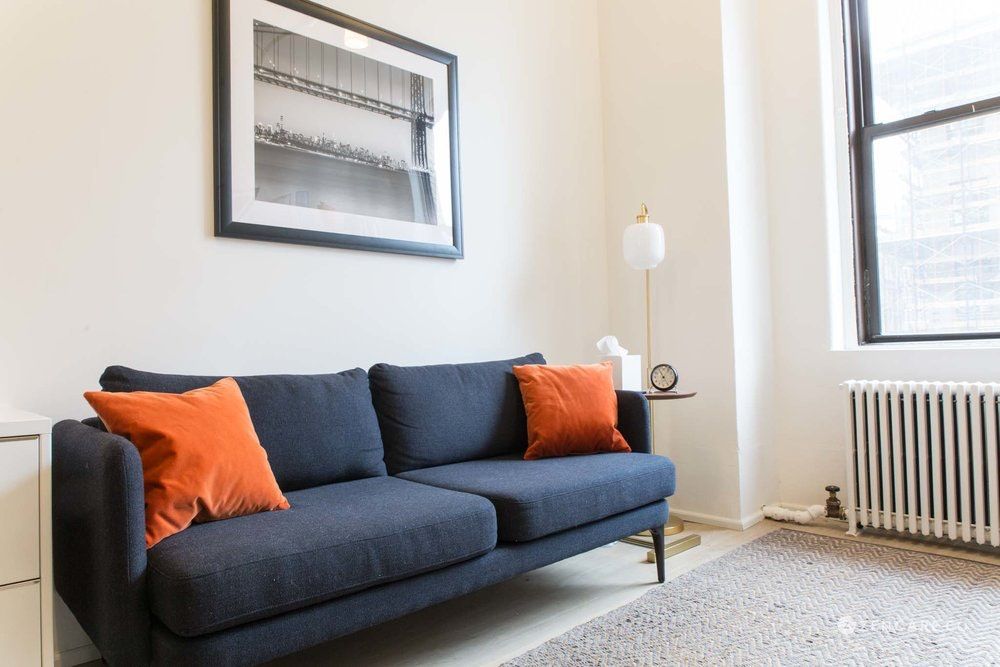 Therapy sessions with Christine
10. What will our first session together be like? What happens in ongoing sessions?
In our first session, I will ask you what caused you to reach out. Typically, there is a recent event or symptom that prompts individuals to seek therapy, in addition to a history that contributes to the problem.
The first one or two sessions are more structured with specific questions. Subsequent sessions are more open ended.
11. How can I prepare for our first session?
There are no physical items that you need to bring, but people often think about, or write down, the issues that they wish to address.
12. Do you assign "homework" between sessions?
No, I do not. However, I will make suggestions if appropriate (e.g. sleep routines, acupuncture, meditation, exercise).
13. How do you help ensure I'm making progress in therapy?
I routinely ask for feedback about how you feel therapy is or is not helping. This ensures that you are getting what you feel you want from the process. I also actively point out changes in you that I notice.
14. How will I know if it's time to end therapy with you or reduce session frequency?
This is something that we will assess together. If you feel comfortable that you have accomplished what you intended, I have no interest in keeping you in treatment. After a certain period some clients decide to reduce sessions to every other week, or monthly check ups.
15. How long do clients typically see you for?
Length of treatment varies greatly. Some people see me for a year or two, take a break, and then return at a later date when a new issue has emerged. Others feel they benefit from on-going sessions for a longer period. It is an extremely personal decision.
16. What advice would you share with therapy seekers?
Why not try a consultation? If it's not a good fit, then don't continue. You have nothing to lose – and potentially much to gain.