Christa DiCasparro is a Licensed Clinical Social Worker and the owner of Inner Light Counseling & Wellness in Rumford, RI. She specializes in women's mental health, anxiety, low self-esteem, and relationship issues. We asked Christa more about her work with clients and her guiding philosophies on therapy.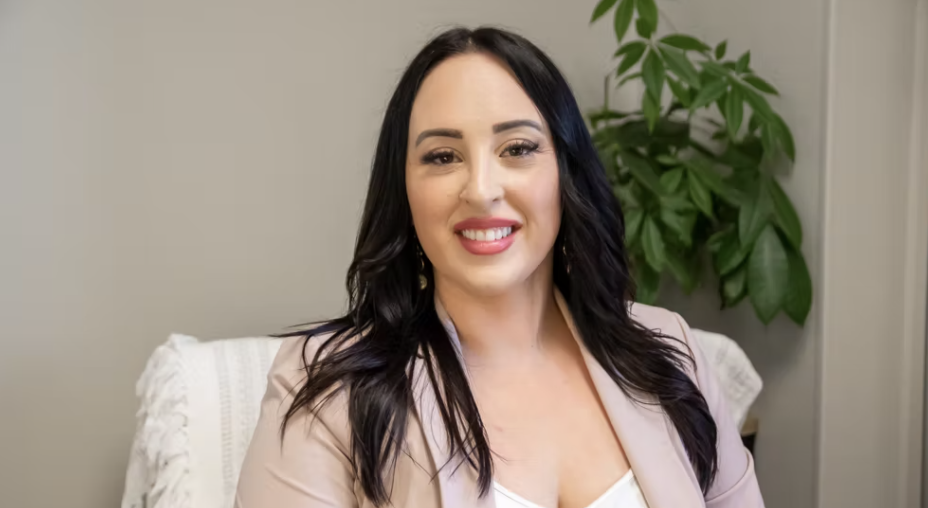 Christa's background and personal life
How did you decide to become a therapist?
My passion for supporting women on their healing journey grew from my own personal healing journey. I have always felt my purpose was to provide empathy and support for women with living life as their most authentic self.
What was your previous work before going into private practice?
Previously I have spent many years working with children and teens through home based services and outpatient counseling. I have worked with many different populations and diverse cultural backgrounds. I also have done many years of work with children and teens on the ASD spectrum as well as supporting children in treatment foster care.
What do you enjoy doing in your free time?
I enjoy spending time with my husband & am a Dog Mom, I enjoy nature walks, reading & spiritual practices.
Christa's specialties and therapy philosophies
What guiding principles inform your work?
We work through a holistic and self-compassion-based approach where we support you with growth nurturing your inner self. We work with a positive mindset and teach skills to promote mindfulness and self-compassion. Working through an empathetic approach and focus on whole body healing.
Can you tell us more about your specialty in anxiety?
Many individuals struggle with anxiety and daily stressors that can often make it challenging to enjoy daily life. I work with clients on identifying the root of the anxiety as well as uncovering negative beliefs and thought patterns. We also work on finding healthy ways to cope with anxiety through self compassion and mindfulness skills.
Can you tell us more about your specialty in low self-esteem?
So many individuals have a negative belief or story they are carrying with them and is tied to negative self-worth and esteem. We work together on uncovering these stories and reframing negative thoughts and building self-esteem through self-compassion and reflection. Much of our work around this often involves work with boundary setting and how to communicate assertively. Many of us often dim down our true self in order to please others or make others happy together we will work on shifting this.
Can you tell us about your specialty in narcissistic abuse?
When an individual experiences narcissistic abuse it is often hard to hear their own voice and needs. Together we work on identifying unhealthy patterns within relationships and boundary setting as well as validating and expressing your own emotions. Being in any form of abusive relationship whether it be family, friends, or a romantic relationship is traumatic- in a safe space we process this experience together, understanding responses to this experience, and work on identifying healthier patterns in relationships along with implementing self-compassion.
What do you find most rewarding about your work?
Being a part of the healing journey for women- and moments where they recognize their self-worth and own healing. Empowering women on their own healing journey to live as their most authentic self.
Therapy sessions with Christa
What will our first session together be like? What happens in ongoing sessions?
During our initial session we will start with where you are that day and discuss more about what brings you into therapy, goals you may have for yourself, and history on other relevant areas of your life, relationships, & mental health. We will discuss policies of treatment and create an individualized treatment plan and goals together. In ongoing sessions we begin each session exactly where you are that week and take it from there. These sessions are your time and we truly value this time being the most impactful and beneficial for you.
How long do clients typically see you for?
Sessions are typically 60 minutes and the frequency we meet is individualized to meet the needs of each client.
Are there any books you often recommend to clients?
Do you assign "homework" between sessions?
Yes! We may discuss various strategies, coping tools, and other resources to support you on your healing journey throughout the week. This is individualized to the needs and goals of each client. An example may be keeping a journal or practicing mindfulness strategies.
How do you help ensure I'm making progress in therapy?
I am here by your side throughout our work together-we will continue to discuss how you feel you are doing in regards to your goals as well as ongoing assessments of how things are feeling for you. We have ongoing conversations about how you feel sessions are going to ensure you are getting the most out of our work together.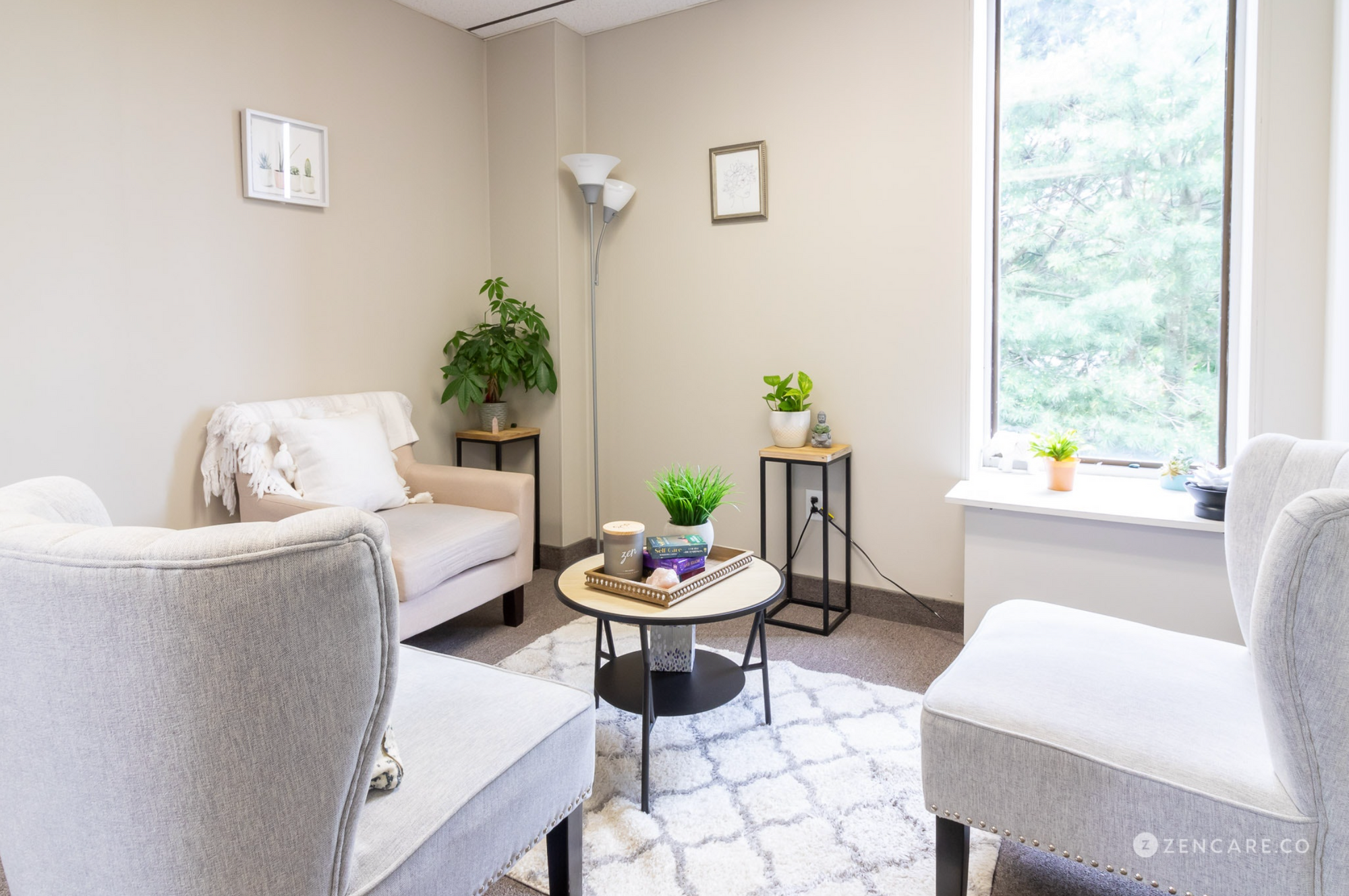 How can I prepare for our first session?
Coming into the office for the first time can feel overwhelming-- just remember you are entering a safe space and we are here to support you. We require all clients to complete new client documents at least 48 hours prior to our session so we can properly take the time to review your history and concerns.
We encourage clients to bring a journal to our sessions to take notes throughout your week as our sessions continue. Our team understands the vulnerability of sharing about your life with someone new and is here to provide comfort and support throughout the entire process.
How will I know it's time to end my time in therapy with you or reduce session frequency?
We will discuss together how you feel you are doing in regards to your goals and what frequency of sessions may be most beneficial and clinically appropriate based on where you are in the moment. At times we may meet our goals together and we may provide additional referrals for ongoing healing & growth of our clients if our work together is done. We also offer various services such as groups & a book club where you can continue your individual healing process even if our sessions are coming to an end!
Visit the Inner Light Counseling & Wellness profile to watch Christa's introductory video, read more about her, and book an initial call!