Caitlin Dwyer is a Licensed Clinical Social Worker in Pennsylvania specializing in anxiety, chronic illness, and medical professionals' mental health. We asked Caitlin more about her work with clients and her guiding philosophies on therapy.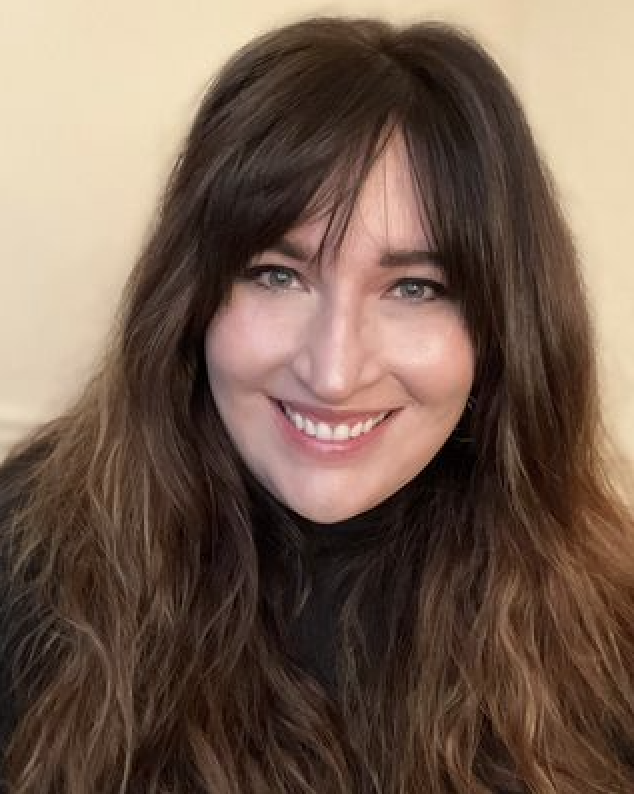 Caitlin's background and personal life
How did you decide to become a therapist?
I've always loved listening to other people's stories - where they're from, what challenges they've overcome, what their hopes are. I've also really enjoyed learning from others. It's so rewarding to learn about other cultures and how people are shaped by their culture and their unique backgrounds/experiences.
Over the years, I have been told (like many therapists!) that I've helped others work through challenges and problem-solving. This all led me to explore social work/psychology in school, and it clicked!
What was your previous work before going into private practice?
Before I started my practice, I was working full time as a social worker at Children's Hospital of Philadelphia. Between internships and my career, I worked in medical field for 13 years, and this experience continues to influence how I practice now. I started my private practice while at CHOP, and worked both jobs for several years before deciding to shift completely into the private practice world.
Caitlin's specialties and therapy philosophies
What guiding principles inform your work?
I'm a firm believer in the power of the therapeutic relationship, and I want my clients to feel safe, seen, and not judged. I believe that without a solid and authentic relationship, therapeutic benefit is limited. Second, I believe that therapy is a partnership between client and therapist. While I am the professional, I don't have all the answers. In our partnership, I hope to guide my clients and explore with them to help gain clarity. Another guiding principle is respecting my clients' goals for treatment, and I want to help my clients explore what healing and growth looks like for them.
Can you tell us more about your specialty in anxiety?
Anxiety is very common and can be incredibly disruptive. One of the first things I go over with my anxiety clients is that anxiety is not an innately bad thing. It's actually intended to help us and keep us safe. The problem is when the intensity of anxiety is out of proportion for the situation or when anxiety shows up in the wrong situation entirely. I work with clients to learn more about their anxiety - what is their physical and mental experience of anxiety, what are the triggers, what helps them, and how can they manage their anxiety.
Can you tell us more about your specialty in chronic illness?
Chronic illness is a unique stressor on our mental health, and I learned a lot about this dynamic working in healthcare. In most cases, there is no "getting rid of" the chronic illness, so the goal is figuring out how to live your life as fully as possible despite it being around. In my work with patients, clients, and caregivers, some of the hardest parts of chronic illness are learning to live with the uncertainty (such as when symptoms will flare, whether treatment will be effective and for how long, what will progression look like) and feeling a loss of control.
I help clients process all the emotions (anger, grief/loss, confusion) that come with a diagnosis, explore what a meaningful life looks like to them, and figure out ways they can live that life despite their diagnosis.
Can you tell us about your specialty in Medical Professionals' mental health?
Professional burnout is certainly not exclusive to healthcare. However, in my experience as a front-line clinician and having now worked with healthcare providers in a therapeutic setting, I do think burnout in this population is nuanced. Working in healthcare, particularly since Covid-19, has become increasingly relentless and all-consuming.
The ever-tenuous balance between providing compassionate patient-centered care and working within a large healthcare system has left many providers feeling confused, exhausted, and frustrated. I work with front-line clinicians to identify where they can set boundaries, build stress-management skills, and invest in their personal lives.
Therapy sessions with Caitlin
What will our first session together be like? What happens in ongoing sessions?
Our first session would expand on what we talked about in our free consultation call. I'll want to hear more detail about your background and family, about what is bringing you to therapy and what you'd like help with. Typically the first 4 or 5 sessions are focused on learning more about you and general exploration of themes/concerns together. I like to identify goals with clients - this helps gives us a direction to head in and gives us a reference point in treatment. Some clients know in their first session what their goals are, but most clarify their goals over the first few sessions.
Are there any books you often recommend to clients?
If my clients connect with books and enjoy reading, I love to incorporate books into our work. As someone who loves to read, I think finding a book you connect with can be really powerful! Some frequently recommended books are:
Do you assign "homework" between sessions?
Sometimes! This is something I explore with every client. Some personalities really appreciate having activities to do between sessions, and others hate it. For those who do like having homework, I will often suggest books, journaling exercises, or tracking thoughts/triggers/emotions. On occasion, I will strongly recommend a particular exercise even if a client isn't normally a "homework" person.
How do you help ensure I'm making progress in therapy?
This is one of the reasons I like to help clients identify goals and clarify expectations when we begin working together. Goals can be really helpful reference points when gauging progress. That said, progress looks different for everyone and is not linear. Ongoing and transparent conversation about progress is important, and I like to check in with clients to see what's working and what's not working.
How can I prepare for our first session?
Prior to our first session, I will send you all my intake paperwork which you'll want to complete prior to our first session. I like to ask clients, "If we waved a magic wand over your life/concern/issue, what would look different?". Thinking about a question like this could help clarify what's bringing you to therapy.
Why should I seek therapy, rather than turning to my partner, friends, or other loved ones?
It's always good to talk about challenges/stressors/life with loved ones! However that's not the same as therapy. Therapy is an intentional process where you're working with an objective professional to deepen your self-awareness, build your problem-solving skills, and identify important values to guide your life.
What advice would you share with therapy seekers?
Feel free to talk with multiple therapists when you're starting out. It's important that you feel a connection with your therapist and that the relationship is a good fit. It goes back to building that therapeutic relationship - you want to be on this journey with someone you trust and feel safe and connected with.
Visit Caitlin's profile to watch her introductory video, read more about her, and book an initial call!