Amy Coombs is a Licensed Clinical Social Worker who sees individuals, couples, and families at her private practice in Lehi, Utah. Many of Amy's clients struggle with mood disorders, relationship challenges, chronic illness, or general feelings of being "lost" in their life. To help her clients build skills and self-awareness, Amy utilizes Acceptance and Commitment Therapy (ACT), Cognitive Behavioral Therapy (CBT), and mindfulness-based cognitive therapy in sessions. Outside of the therapy office, Amy is also a strong advocate and lobbyist for improved mental health treatment access and quality.
We asked Amy more about her work with clients and her guiding philosophies on therapy.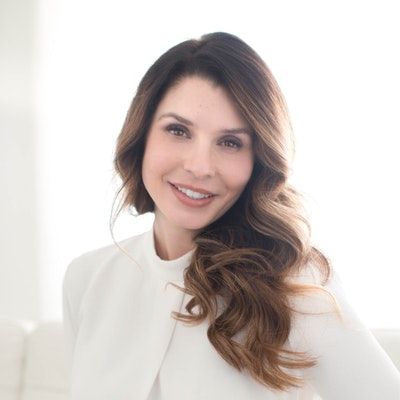 Amy's background and personal life
How did you decide to become a therapist?
I've always had a curious heart and mind. After a full career in business, I received a second devastating medical diagnosis that affected every part of my life. I sought my own therapy and healing from a wonderful therapist who assisted me in saving my own life. I rearranged my priorities, entered graduate school at 40 years old, and created a peaceful, value-filled life where my actions are aligned with my truest self. Good therapy experiences are transformational.
What was your previous work before going into private practice?
Prior to my work in private practice, I worked in community mental health, substance use treatment, and with Native American populations. Before deciding to attend graduate school, I worked as a design rep for a luxury appliance brand and prior to working in the trade rep world, I worked as CEO of my home and blessed to be with my three kids full-time while they were young.
I continue to own a lobbying and consulting business that I started in response to my frustration with access to quality mental health care for clients. It has since become an avenue where I provide advocacy, leadership, and influence change. For example, we have passed trauma-informed systems legislation and have worked to update statutes of limitations laws.
What do you enjoy doing in your free time?
Is sleeping a hobby? (haha) I participate in multiple forms of self-care, including attending to family and social connections, spending time alone journaling, listening to music, dancing, reading nonfiction, snuggling with my little fluffy white dog Emmett (Morkie) and his side kick "Dog Stewart" (aka Finn—the other Morkie), binge watching shows, and traveling.
Amy's specialties and therapy philosophies
What guiding principles inform your work?
I meet each individual, couple, or system where they are at, and do so with unconditional positive regard. You are the expert of you; as the therapist, I am here to learn and create a safe space for you to meet their unique therapy goals. From the very first session, we learn and practice tangible takeaway skills for coping and thriving outside the therapy room. These skills are unique for each client, as I am trained in multiple modalities. I particularly have found mind-body and bio-psycho-social approaches instrumental in managing chronic pain or chronic illness, as well as healing from trauma.
What clientele do you work with most frequently?
One of my passions as a therapist is holding a safe space for clients and assisting in the healing process for those who have experienced trauma. I have observed that clients will often start with comparing their trauma—stating: "my trauma is not as bad as..." or "I am not sure what happened to me is trauma." It brings me a sense of purpose when working with these individuals, and I am drawn to working with trauma from my own experiences and because I love to see my clients go from dark, numb, and disconnected places to living whole, connected, and fulfilling lives.
Currently, I often work with client's affected by the pandemic, especially those with medical trauma or post-Covid Syndrome. I also work with clients facing new or existing chronic illness diagnosis, rare diseases, or major life transitions. I enjoy working with individuals with PTSD and C-PTSD, as well as dissociative disorders and see clients of all ages. I work with male, female, and non-binary clients, as well as their families and partners. I am also an LGBTQ-informed therapist.
Can you tell us more about your specialty in chronic pain/chronic illness?
I see many patients, mostly women, with autoimmune diagnoses, dysautonomia clinical disorders (POTS, MCAS, Long-Covid) ME, EDS, IBD such as Crohn's Disease and Ulcerative Colitis, fibromyalgia, TBI's and brain tumors, cancer/post cancer, rare diseases, etc.
I take a bio-psycho-social approach to pain management and provide psychoeducation on pain and chronic illness as an ongoing part of the treatment process. In therapy, we address the mind-body connection, automatic negative thoughts or cognitive errors, and build up skills through mindfulness-based therapies.
I also educate on substance use disorders and the definition of addiction, since I have found that too many patients in terrible pain are so fearful of becoming "addicted." The shame of treating pain is often so great that patients are under-treating their pain and suffering the consequences of this. Working with this population often requires a multidisciplinary approach, and I usually work closely with their other medical providers to provide treatment.
Can you tell us more about your work with clients who have experienced trauma or struggle with dissociative disorders?
Working with individuals who have experienced trauma, predominantly childhood sexual trauma or sexual violence, is a big part of my practice. Being a therapist who currently does not practice EMDR, I am also unique. Because of this, I see many clients that did not benefit from EMDR and are seeking alternative therapy approaches.
In my work with my CSA/sexual violence clients, I use unconditional positive regard, mind-body/somatic approaches, internal family systems, and trauma-informed CBT and ACT. I am also currently beginning training in accelerated-resolution therapy (ART). Some clients benefit from trauma-narrative therapy, while others prefer brain spotting or other approaches. I really work to attune myself to where clients are at and adjust accordingly.
Regarding my experience working with clients with DID or other dissociative disorders, I am a member of the International Society for the Study of Trauma and Dissociation, so I follow their guidelines for treating DID in adults. I believe it is tremendously courageous to allow a therapist to meet alters in therapy, and sometimes it takes years into the therapy process to build this level of safety.
Can you tell us about your work with women navigating anxiety and/or perfectionism?
At the time of this writing, Utah ranked last in the nation, for women's equality for the fourth year in a row, and the effect of this inequality is reflected in the mental health of Utah's women. Utah consistently ranks higher than average for depression and lower than average access to appropriate care, so, in my practice, I see a tremendous amount of anxiety, panic disorder, social anxiety, perfectionism, and shame.
Where community and church were once a support, I am now noticing clients are citing community culture and religion as a source of their inner conflict, so much so that "deconstructing religion" and "religious trauma" are now common topics new clients come into address. One of the ways I have addressed these concerns is using dialectics—recognizing that two conflicting or seemingly conflicting things can in fact be true at the same time. For instance, there is some value of belonging to a religion, yet this same culture/religion can be harmful.
To deconstruct or temporarily remove harmful, misaligned thoughts, beliefs, and behaviors, I introduced the idea of a F--k it bucket! As an exercise and a way of processing, the bucket is where we put junk thoughts, expectations, unhelpful/untrue beliefs, actions, thoughts, and even feelings that clients write on paper and toss in the bucket. It feels like an act of rebellion and a way to claim back their power. Clients learn that they are able to choose what thoughts/beliefs/feelings/actions they want to focus on and which ones to toss, and I am often told this simple exercise is greatly empowering.
What do you find most rewarding about your work?
It is most rewarding to be a witness to the unique growth and change process of human beings. I love that I am a therapist! Especially on hard days, I am honored to join others in their healing journey and am reminded of my privilege that I was able to choose a career path that aligns with my values of life-long learning, self-determination, respect, and hopefulness.
I have come to learn that the sentiment, "pain is inevitable, but suffering is optional," is both infuriating and explicably true at the same time. Growing pains are called such because the process of changing involves a process that isn't always easy. Change is often uncomfortable and sometimes downright terrible, but I am so rewarded when I am able to accompany clients daily through this growing process.
Therapy sessions with Amy
What will our first session together be like? What happens in ongoing sessions?
Our first session is about getting to know each other. I talk a little bit more in the first session than I will in subsequent sessions, as I will most likely be asking you questions to further understand what symptoms and experiences are bringing you to therapy. You will be informed about how therapy with me works—what my practice policies are, estimated costs, what confidentiality is, and why therapy is different from other medical appointments. You will be able to ask me questions as well!
We also work to create treatment goals and in subsequent sessions we will participate in interventions that address your symptoms. I always make sure to teach a new skill with every session, including our very first session!
How long do clients typically see you for?
Clients sometimes see me for brief solution-focused therapy (up to 8 sessions), but more typically, clients see me for a longer period of time. I have some clients who I have seen consistently for 3+ years. An average time spent in therapy with me is around 6-8 months, starting weekly and then gradually moving to every other week, then once a month and after that as needed.
Are there any books you often recommend to clients?
Yes, I recommend many books and, surprisingly enough, I find myself recommending TikToks, podcasts, apps and other social media more and more often! Since clients are so often on their phones and participating in social media as a means to learn and consume information, it is often appropriate for me to incorporate recommendations in this area as well.
One book that I often recommend to my clients experiencing chronic pain is Rachel Zoffness's Pain Management Workbook. She also has a chronic pain workbook specific to teens. Her discussion regarding the bio-psycho-social model of pain is fantastic and something that I have been teaching my clients for many years.
For clients working through sexual abuse trauma, I recommend The Courage to Heal Workbook by Laura Davis and the book Victims No Longer by Mike Lew for male clients.
Do you assign "homework" between sessions?
It is my preference to assign exercises, journal prompts, or other activities for clients to do between sessions. However, if you are someone who does not like between-session assignments for any reason at all, homework assignments are not necessary for you to make progress. It is your therapy, and I accommodate various models of goal attainment and healing.
How do you help ensure I'm making progress in therapy?
We make therapy goals together, we practice measuring your distress with Subjective Units of Distress (SUDs), and we reflect on your progress periodically. I also use standardized assessment tools.
How do I know that it's time to start seeking therapy?
It may be time to seek therapy if you notice new bothersome symptoms or if you are feeling stuck, numb, or uninspired. If you have other trusted family, friends, or support persons suggesting you might benefit from therapy, then I would say it may also be time. The short answer is that if you want to seek therapy, then it is a good time.
How can I prepare for our first session?
Meeting someone for the first time, especially a therapist, can be intimidating. Important things to bring to your first session include your insurance card (if we are using insurance), a method of payment, and signed paperwork (if you did not complete it electronically via the portal link provided by email). It is my job to make sure that we get all the important paperwork signed prior to commencing with therapy. Other than making sure we have the paperwork completed—which includes some questions about you, what you are experiencing, and what you hope to work on in therapy—there is no other preparation needed.
How will I know it's time to end my time in therapy with you or reduce session frequency?
Usually, you will notice that your symptoms have improved or that they are no longer bothersome. You may feel that you don't have anything that you want to talk about in sessions. Since we will have a treatment plan and goals, we can update and decide to reduce frequency or end our sessions together. Sometimes, I will bring up frequency of sessions when I notice you are doing particularly well, or if I notice concerning symptoms.
One of the important aspects of therapy is to improve skills and heal so that you are confident in managing your thoughts, emotions, and behaviors on your own. The eventual conclusion of our therapy together will never be a surprise to you. Most certainly, you will be ready. You are also always welcome to end therapy at any time for any reason.
Why should I seek therapy, rather than turning to my partner, friends, or other loved ones?
Clients often tell me that they need someone unconnected to their life with a more objective perspective in order to work through their issues at hand. Therapy can also be a place to turn to in addition to turning to supportive loved ones.
What advice would you share with therapy seekers?
Don't settle for bad therapy! If you don't feel respected, feel that something is off, or otherwise just don't connect with your therapist, you owe it to yourself to find a therapist that you feel safe with.
Visit Amy's profile to read more about her and book an initial call!