Aleecia Kaloustian is a Licensed Creative Arts Therapist (LCAT) in the Flatiron District of Manhattan. Many of Aleecia's clients are emerging adults and young professionals facing major life transitions and accompanying challenges, such as anxiety, depression, career-related stress, or relationship challenges. In her work with clients, Aleecia combines art therapy and talk therapy to equip clients with both tangible tools and greater insights to apply to their life outside of her office. Aleecia also regularly uses her training as a yoga teacher to help her clients practice mindfulness and bring awareness to their experiences.
We asked Aleecia more about her work with clients and her guiding philosophies on therapy.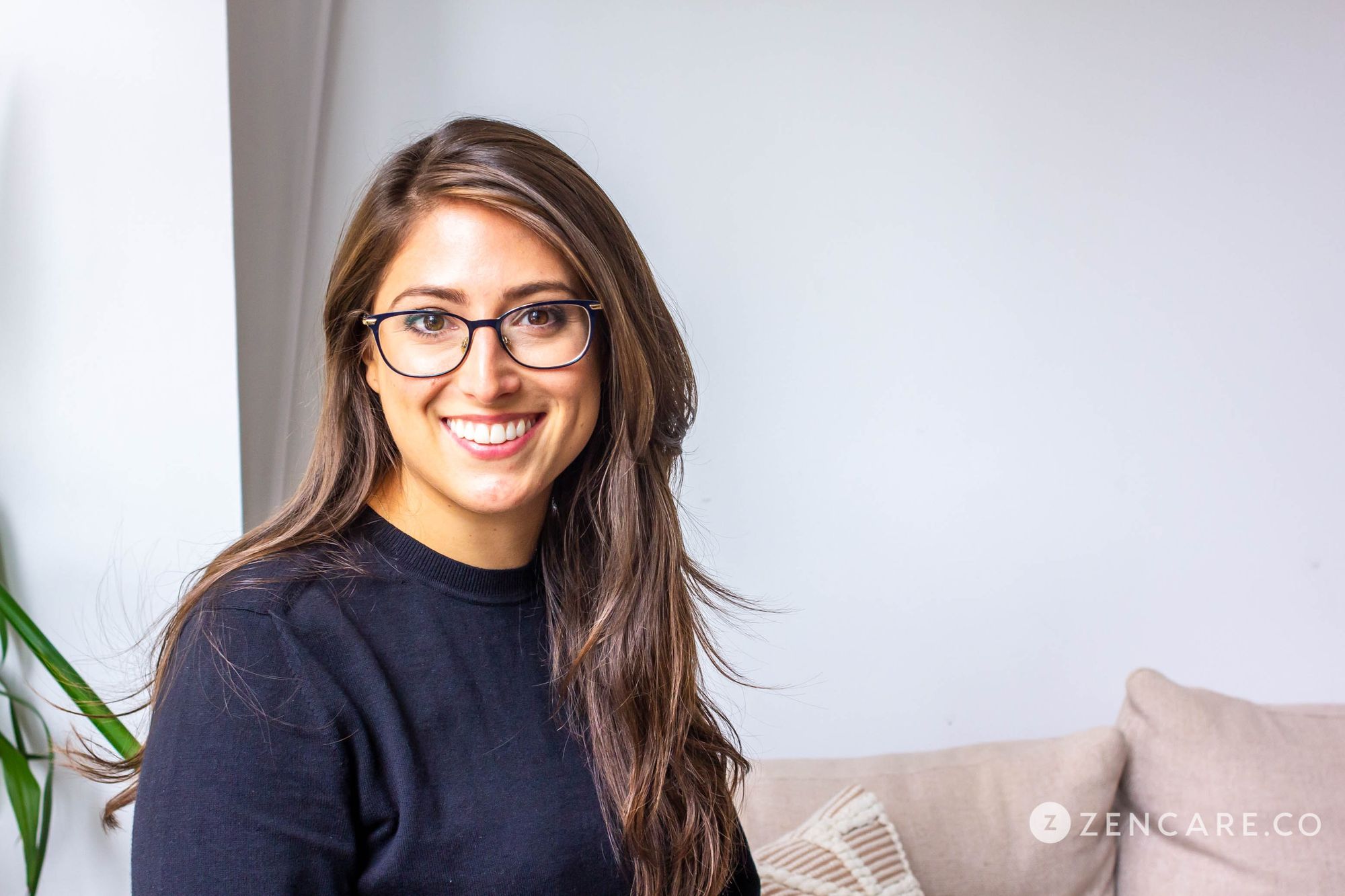 Aleecia's background and personal life
How did you decide to become a therapist?
Creativity and art have always been a part of my life. As a child, I connected to art as a means of expression. I was a shy child with a tendency to internalize my emotions, and art became an incredibly important creative outlet for me. My passion for art led me to study art history during my undergraduate education. After working in fine arts for a few years, I began to look for a way to share my passion for creative expression. I was drawn to art therapy as a way to combine art and helping others.
What was your previous work before going into private practice?
Prior to private practice, I worked with children and adolescents who experienced trauma, such as domestic violence, sexual abuse, and being in the foster care system. Working with this population gave me a deep understanding of how childhood trauma can manifest in adults.
What do you enjoy doing in your free time?
In my free time, I enjoy yoga, reading, skiing, and drinking a lot of coffee. Travel is also really important to me, and I take every opportunity I have to explore somewhere new!
Aleecia's specialties and therapy philosophies
What guiding principles inform your work?
I believe that the therapeutic process should feel tangible and productive. Clients should leave sessions with practical tools and coping strategies to better serve their goals. I help my clients build understanding and acceptance of their behavioral patterns while consciously letting go of coping mechanisms that no longer serve them. I believe understanding our past can inform our present and future. My style of therapy is relational and focused on the client's personal goals.
What clientele do you work with most frequently?
I work with a lot of young and emerging adults, including college students, recent graduates, and individuals beginning careers. This population faces unique challenges, and I love helping clients this age work through these life transitions.
What do you find most rewarding about your work?
Seeing the growth! I love helping my clients see the benefits of the work they have been doing both in and outside of sessions.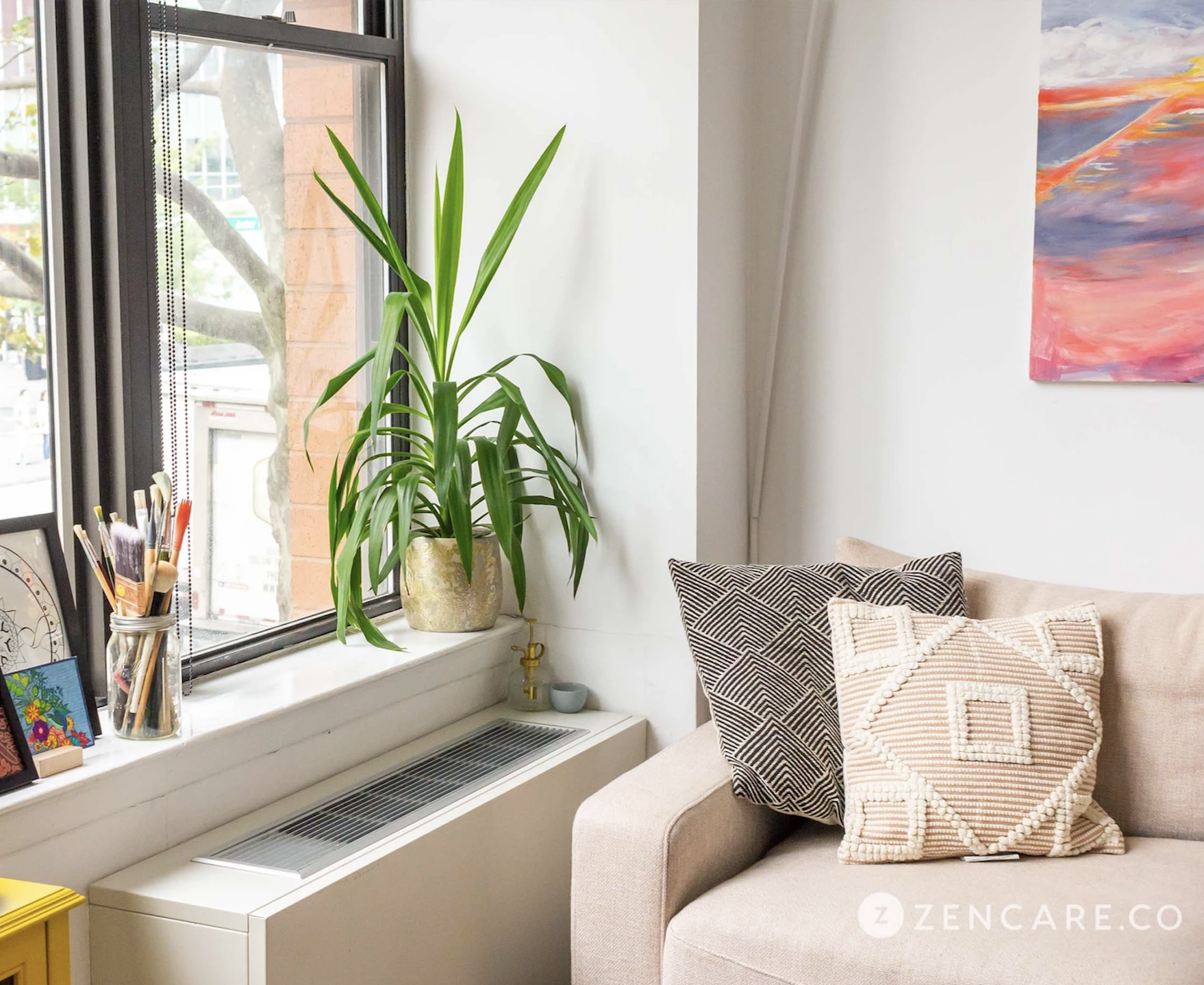 Therapy sessions with Aleecia
What will our first session together be like? What happens in ongoing sessions?
In the first session, we focus on getting to know each other and feeling comfortable. Therapy is a vulnerable process, and building trust is so important!
How long do clients typically see you for?
The length of therapy depends on the client's goals. If a client comes in with a specific goal, we may work together for 6 months or so until they feel that goal is met.
More often, however, clients find that therapy becomes part of a weekly routine they really enjoy and that their goals have broadened to things like "work through childhood trauma" or "understand myself better." These clients I often see for longer than a year.
Are there any books you often recommend to clients?
I often recommend:
Do you assign "homework" between sessions?
Some clients love homework while other hate it, and I try to be sensitive to my clients' feelings. I often suggest something to consider outside of session. Typically I'll state a theme I noticed in session and ask the client to do some creative processing around that topic—often suggesting certain mediums such as art, music, meditation, or journaling. I find this is more helpful for the client than worksheets or anything like that because it introduces a coping skill they can potentially use later on their own.
How do you help ensure I'm making progress in therapy?
Constantly checking in is the best way to monitor progress. It can be hard for clients to notice progress for themselves, so I am always looking for examples of growth to point out to my clients. For example, when appropriate, I will reflect on how differently a client would have approached a situation earlier in our work together.
How do I know that it's time to start seeking therapy?
When the coping skills that used to work are no longer working!
How can I prepare for our first session?
Know that its okay to...
1) Be nervous. Therapy can be a strange and vulnerable experience.
2) Cry! So many clients cry in the first session. Its okay and nothing to be embarrassed about! It can be overwhelming to talk through what brought you to therapy. I promise as therapists we do not think its strange... in fact, it can show how ready someone is to do the work!
3) Not feel a connection to a therapist. If you feel after our first session that I am not the therapist for you, that is fine! We may not be a good fit or my approach might not be best for you.
Why should I seek therapy, rather than turning to my partner, friends, or other loved ones?
You should seek therapy in addition to support from your partner, friends, and family. It's not an either/or situation. As a therapist, I have specific training and knowledge on some of the issues you may be working through.
What advice would you share with therapy seekers?
Try it! Have a few consultations and see how you feel with different therapists. I would also advise to be opened to different approaches and techniques.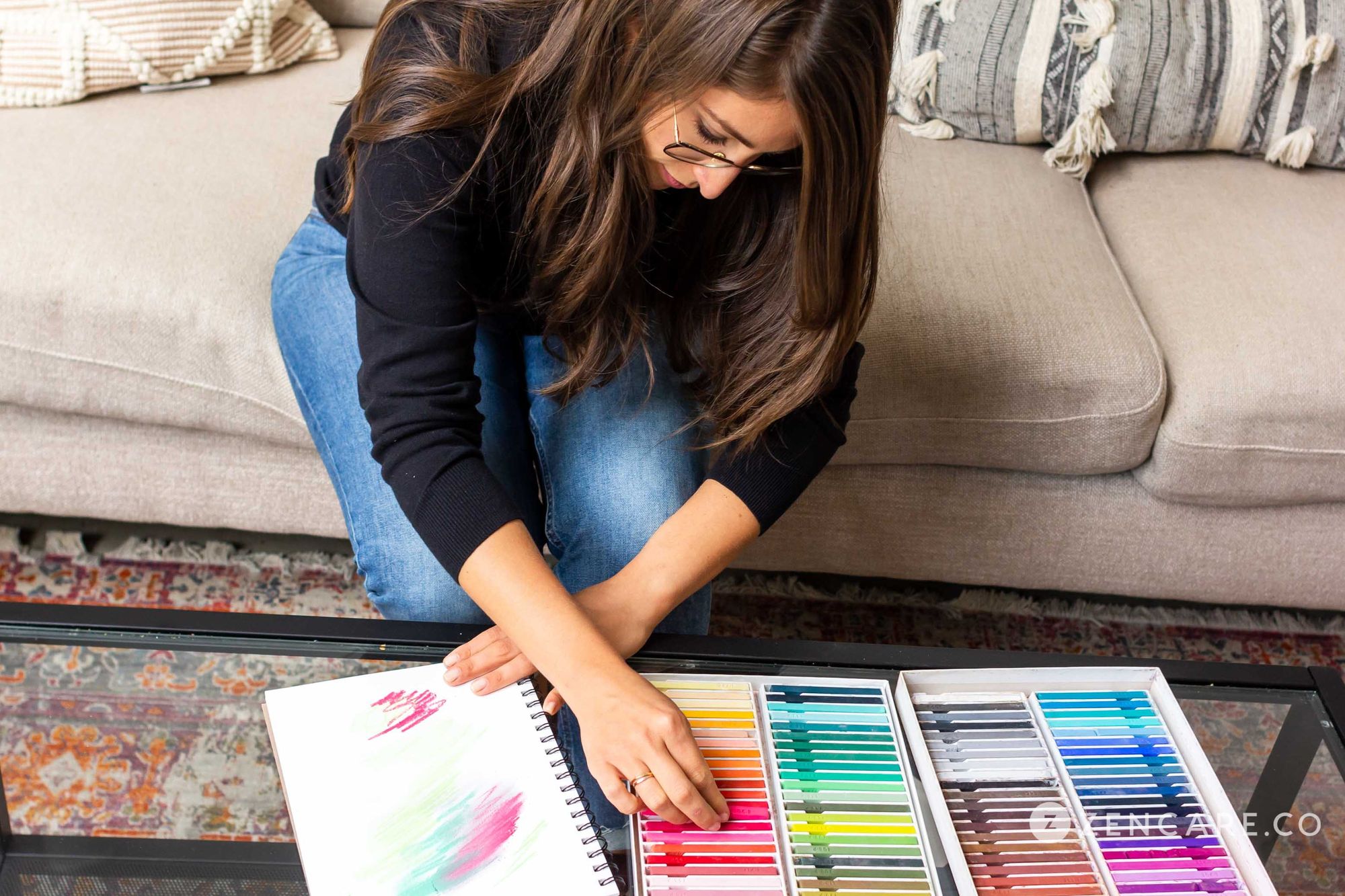 Visit Aleecia's profile to watch her introductory video, read more about her, and book an initial call!