This June marks major milestones in the country's reopening, with vaccination rates climbing, businesses increasing their services, and family and friends safely reuniting. It's also a unique Pride month: the past year has been marked by losses disproportionately felt by marginalized communities, with now renewed opportunities to connect, mourn, and celebrate.
As we make our way out of social isolation, we're looking back on queer resilience throughout the pandemic, and suggesting ways to celebrate this strength with post-pandemic Pride ideas.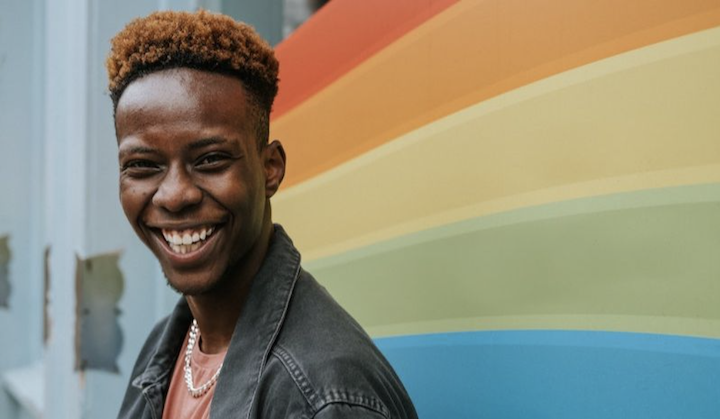 COVID's impact on the LGBTQ community
The COVID-19 pandemic disproportionately impacted LGBTQ individuals and communities of color across measures of economic and mental wellbeing: 56% of LGBT adults reported a household job loss, and 74% reported an increase in pandemic-related stress, according to the KFF Vaccine Monitor.
LGBTQ individuals are overrepresented in hospitality and the gig economy – two of the industries hit hardest by the pandemic. Losing these jobs often means losing health insurance, and subsequently, access to healthcare and mental health services, which is particularly acute for young queer people who may lack financial support from their families.
Notably, because the pandemic derailed how we socialize, many queer folks lost ready access to community – a community that can be pivotal in providing support and safety in the face of ongoing stigma and violence. Without an in-person connection to community support, many individuals waited to come out to their friends and families. This waiting period stunted the journeys of many LGBTQ folks, in some cases forcing them to limit the expression of their true identities.
For trans and nonbinary youth in particular, this isolation had devastating consequences: the 2021 Trevor Project National Survey on LGBTQ Youth Mental Health found that half of transgender and nonbinary youth seriously contemplated suicide in the last year. In these cases, supportive spaces can be life saving: the same study found that transgender and nonbinary youth who had their pronouns respected by the people they live with attempted suicide at half the rate of those whose pronouns were disrespected.
Finding Joy During Pride & Reopening
While the pandemic has had profound impacts worldwide, and particularly on people of marginalized identities, the queer community is resilient, with a historic ability to draw on love and connection as tools for overcoming challenges.
And in that spirit of triumph despite collective hardships, we're presenting 9 tips on how to strengthen your resilience in a post-pandemic Pride. After all, June is here, and we want to help you find joy during this celebratory month!
1. Re-engage with the LGBTQ community (IRL or online)
For fully vaccinated people, there are now more options to safely meet with  friends (and future friends) in the LGBTQ community.
Depending on your comfort level, it might be possible to see your friends or others in the LGBTQ community at places like restaurants or parks. Meeting people outside is a safer way to see people and find social connection. If you're comfortable with it, it may even be time for hugs again!
Or if you prefer to stay in your own space, there are still ways to feel connected to others and communicate effectively. Scheduling video calls with your friends and family helps you all stay in contact despite the distance. You can even find apps like Houseparty that include games for you to play.
If video calls aren't your thing, find online LGBTQ communities to message, follow, or post in. These online communities might be a place to find advocates, peers, mentors, or friends. Once you're ready to head out into the community, you'll be all set with a group to hang out with.
2. Reassess any relationships that feel unhealthy, and pursue supportive ones instead
Lockdown placed many folks into households or living situations that were uncomfortable or even unsafe. Living with people who aren't supportive of LGBTQ identities or blatantly express disapproval takes a toll. On top of that, being separated from your people – the ones who are supportive – makes it difficult to find emotional reprieve. While the world re-opens, establishing or re-establishing healthy relationships may help restore what was lost during the pandemic.
Healthy relationships are based on trust, respect, communication, and honesty, among other things. This is true of both friendships and romantic relationships. It may initially feel strange to meet new people again, but focusing on building healthy relationships is a sure way to find the support you need.
To make sure that a relationship is healthy, ask yourself these questions:
Do I look forward to seeing this person?
How do I feel when I'm with this person?
How do I feel after I'm with this person?
What is the balance of effort in this relationship? Who reaches out first?
Am I able to balance other aspects of my life while maintaining this relationship?
If any of your answers to those questions point towards imbalance or negativity, considering the health of the relationship might help you navigate moving forward. If you would like support in navigating the relationship, speaking with a therapist will be helpful.
3. Celebrate Pride in a way that feels safe to you
Pride celebrations generally include parades, dancing, and dressing up, which might feel jarring after an extended period of solitude. If you're not quite ready to go all in, why not have your own pride celebration from the safety of your own home? Whether by yourself, online, or with a few trusted friends, finding a way to celebrate pride while maintaining your COVID comfort zone gives you the opportunity to still partake in the great tradition of Pride.
On the other hand, if you do feel comfortable reentering social spaces, now's a great chance to see your friends, celebrate with the LGBTQ community, and feel connected to your identity.
If neither of these options appeal to you, consider celebrating your pride by donating to an LGBTQ advocacy organization. You might even get creative and host your own fundraiser, complete with a web series, podcast, or blog post.
Celebrations take on different meanings for different people, and celebrating Pride is not only an excellent way to share your dedication to and respect for the LGBTQ community, but also jointly process the events of the last year – and move forward.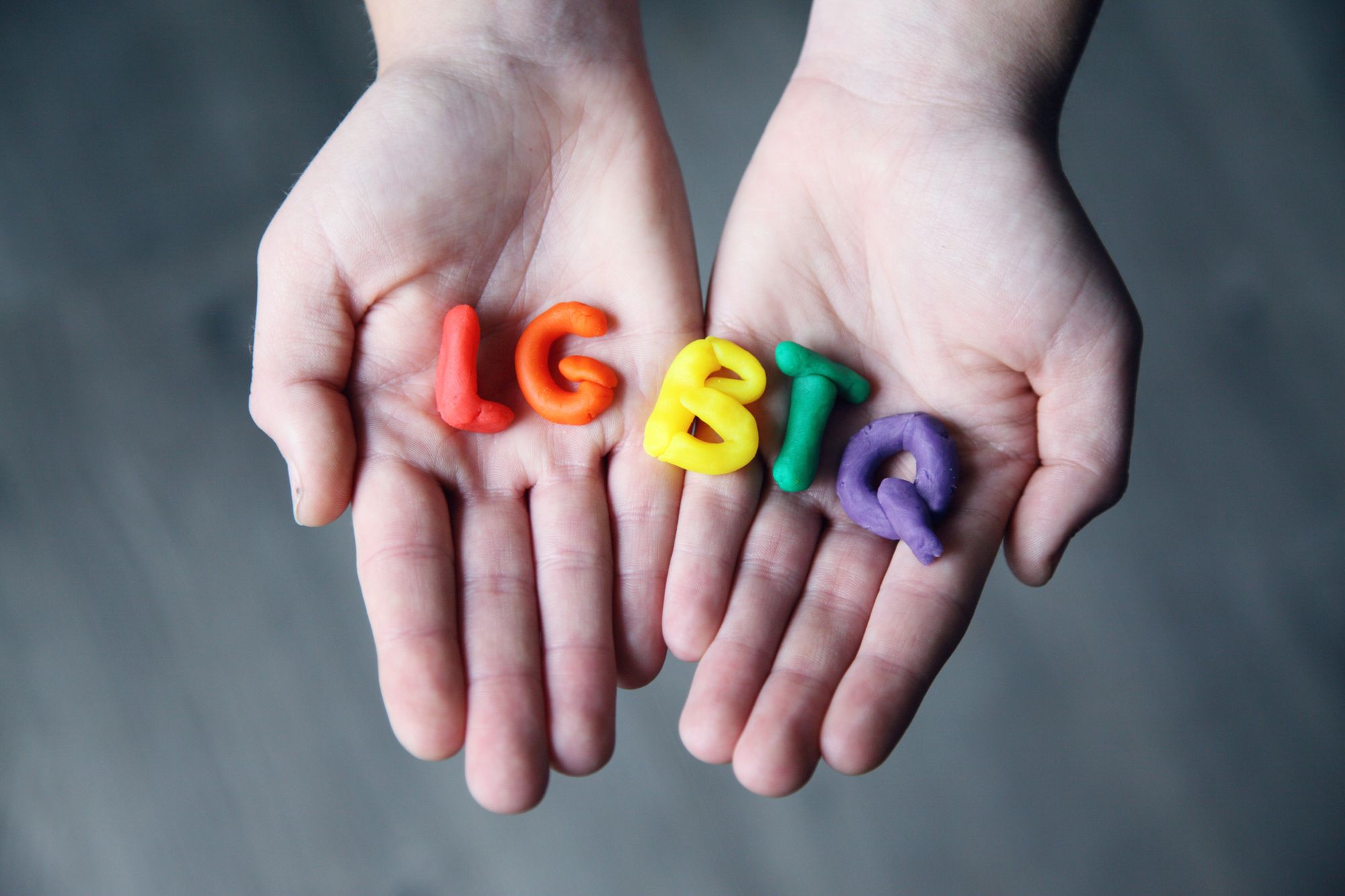 4. Start or join a book club that highlights LGBTQ authors
Book clubs give you the chance to connect with others, enjoy socializing, and learn from the books that you read. Many people love having a book club to incentivize them to read more books (seemingly an item on everyone's to-do list!). In creating a book club, recommend that the group read books by LGBTQ authors.
Here are a few well-regarded books to start with:
Detransition, Baby by Torrey Peters
Real Life by Brandon Taylor
13th Balloon by Mark Bibbins
Boys of Alabama by Genevieve Hudson
Cleanness by Garth Greenwell
The Groom Will Keep His Name: And Other Vows I've Made About Race, Resistance, and Romance by Matt Ortile
In the Dream House by Carmen Maria Machado
Book clubs can be formal or casual – it all depends on what you want to get out of it. There are book clubs that include thousands of people, though you could also meet with one or two close friends to talk about the books you read, too. If you're not sure where to start, check out your local LGBTQ center – many host or have connections to queer-centered book clubs!
5. Host a queer movie marathon
Like book clubs, hosting movie marathons (online or in-person) is an accessible  way to engage with the LGBTQ community. There are so many incredible films that portray LGBTQ characters and stories around the world. Watching movies with your friends or family is a simple activity that can lead to dynamic conversations.
Here's a mix of popular and lesser-known LGBTQ films to watch:
Moonlight
The Favourite
Booksmart
Call Me By Your Name
Hedwig and the Angry Inch
Tangerine
Paris is Burning
How to Survive a Plague
A Fantastic Woman (Una mujer fantástica)
If you're looking for conversation starters, you might ask your fellow movie watchers how the movie made them feel, what they liked about it, or if they could relate to any of the characters. Or you might just want to sit back and enjoy the film on your own – in which case, bring out the popcorn!
6. Add diversity to your (social media) life
Intentionally diversifying your social media feeds is one way to uplift the voices of queer people and queer people of color.
If you're looking to diversify your media intake, here are a few media outlets to pay attention to:
And if you're looking to diversify your social media intake, take a look at some of these Instagram accounts:

Casting your following net wide gives you an opportunity to stay plugged into the queer zeitgeist through glimpses of expansive identities, perspectives, art, and memes.
7. Give back to LGBTQ organizations
Feel like celebrating pride by supporting the LGBTQ community in a more tangible way? Volunteering at a local LGBTQ advocacy or service providing organization is an opportunity to support LGBTQ folks in an engaging way. There are many different volunteer options available, including:
Youth mentoring
Making social calls to those who are isolated or homebound
Neighborhood clean-ups
Designing fliers for upcoming events
Making donor phone calls
Event management
You might also consider giving  financially to support the advocacy work done across the country. A few noteworthy organizations you might choose to donate to include:
8. Take care of your physical health
As you celebrate, it's important to celebrate yourself – and take care of yourself too. Tending to your physical health will enable you to celebrate Pride for many more years in the future.
If it's been over a year since you've seen a doctor, schedule a general physical. With telehealth becoming more common (and typically covered by insurance), it's easy to speak with a physician about your health and any concerns that you have.
9. Take care of your mental health
If you feel burnt out, worried, sad, or like you want to speak with someone about how you feel, finding a therapist is vital in taking care of your mental health.
There are many free, confidential resources to lean on when you need support. The Q Chat Space is an online social space where you can join professionally-facilitated support groups. If you feel in crisis, The Trevor Project (866-488-7386) and The Gay, Lesbian, Bisexual and Transgender National Hotline (888-843-4564) are crisis hotlines with trained counselors.
However, if you feel like you would benefit from connecting with a therapist for long-term therapy, Zencare makes it easy for you to find the right therapist for you in your community.
Sources:
https://www.kff.org/coronavirus-covid-19/poll-finding/the-impact-of-the-covid-19-pandemic-on-lgbt-people/
https://www.nbcnews.com/feature/nbc-out/pandemic-puts-added-strain-lgbtq-mental-health-n1248266
https://www.inquirer.com/health/coronavirus/lgbtq-covid-pandemic-mental-health-20210317.html  
https://www.thetrevorproject.org/wp-content/uploads/2020/04/Implications-of-COVID-19-for-LGBTQ-Youth-Mental-Health-and-Suicide-Prevention.pdf
https://www.thetrevorproject.org/wp-content/uploads/2021/05/The-Trevor-Project-National-Survey-Results-2021.pdf