A good book has potential to be life-changing. The right read can unearth an inner passion, inspire you to take healthy risks, and shine a new light to guide your journey of self expansion.
Whether you start your morning with a motivating chapter or curl up in the evening with some words of wisdom, filling your personal library with constructive positivity can empower you off the page, too.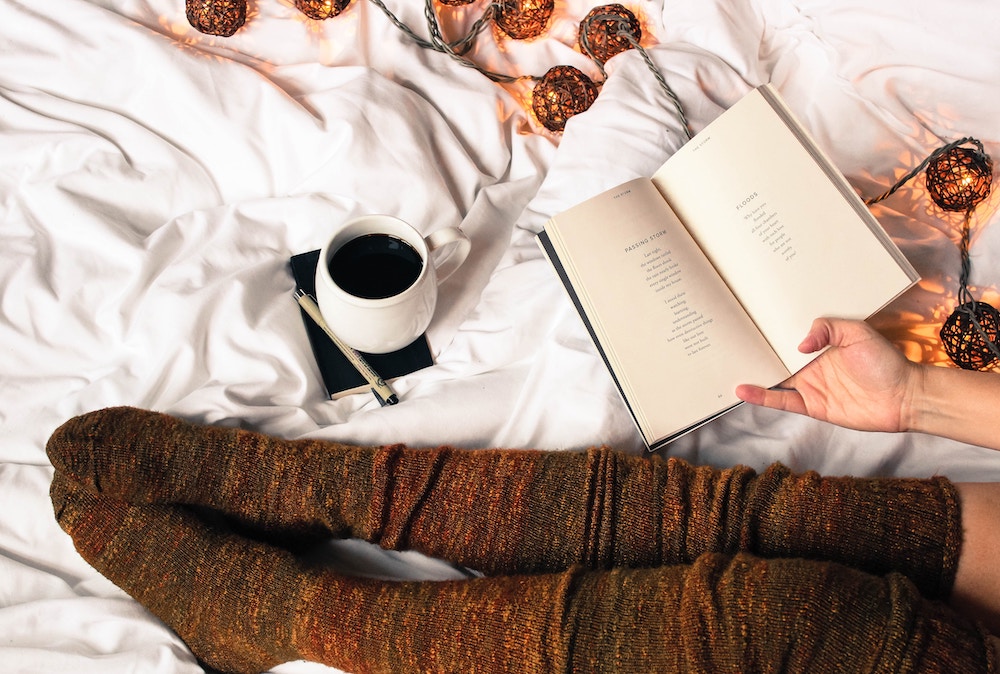 We asked 10 therapists from the Zencare community to share their top-recommended books. Browse through the list, read away, and fill your 2019 with personal insight and growth!
by Alex Soojung-Kim Pang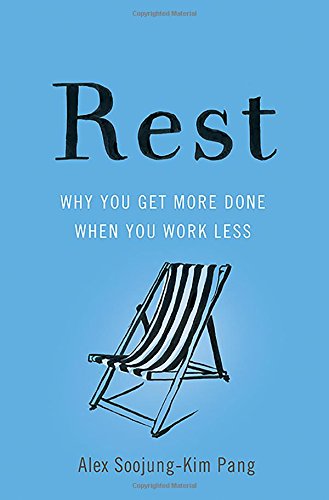 For any clients who are suffering from the effects of our achievement-oriented culture, perfectionism, and workaholism.
Backed by scientific data, this book makes a highly compelling argument for the ways in which we can become more productive by taking more time for self care. I'm consistently working with my clients to develop news ways to care for themselves, particularly during the holidays. Covering topics such as the importance of naps, vacations, hobbies, and sabbaticals, this book will change the way you think about your own relationship to time and productivity.
---
by Stan Tatkin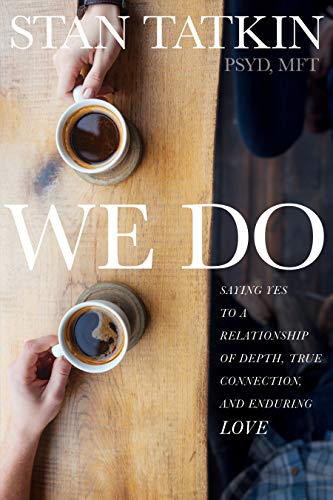 I recommend this for any couples considering marriage or lifetime commitment.
Renowned couple therapist Stan Tatkin has put forth this beautiful book for couples who are considering marriage or lifetime commitment. We Do provides the basis for setting up a relationship that is 'secure functioning' from the beginning. It is an excellent preventative tool for those who believe that relationship is the key to lifetime health and happiness and who want to get their relationship started on the right foot.
I highly recommend reading this book with your partner!
Julia Barry, LMFT is a Licensed Marriage and Family Therapist in Boston, specializing in mother/infant bonding, relationship issues, sex and sexuality, personal growth, and trauma.
---
by Rebecca Pacheco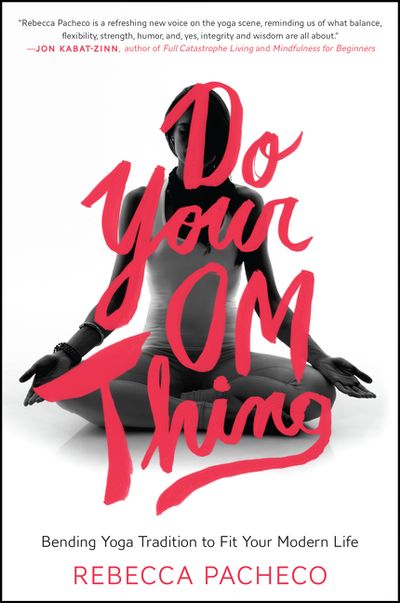 A client gifted me this book a few years ago and I re-read it and go back to it often. It's a great way to connect to deeper aspects of yoga as well as integrate meditation and mindfulness into your life in a practical way. It's one of those books I keep by my bedside. I'd recommend it to anyone interested in yoga and mindfulness and embracing being more present and compassionate. It's a special book as the author's tone is so relatable and down to earth, and it has inspiring principles of how to approach life.
by Dr. Alexandra Solomon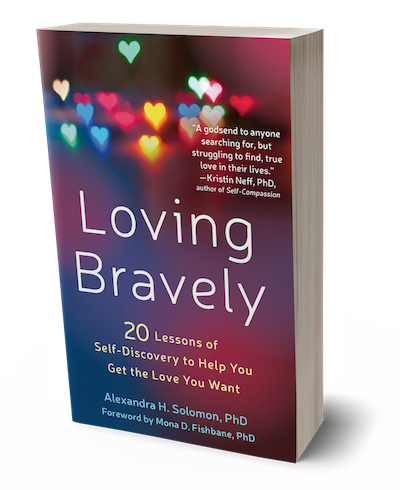 I discovered this book and Dr. Solomon recently and love the messages around self love, self compassion, and self awareness. I also love following her on Instagram! I recommend this book for anyone who wants to have deeper, more authentic and loving relationships in their life. It's special because it operates from one of the most important truths—none of us are born knowing how to love. We all have to learn and no one really tells us that enough!
Dr. Rebekah Montgomery is a clinical psychologist in Boston specializing in couples therapy, premarital counseling, and relationship issues.
---
by Peter Levine, PhD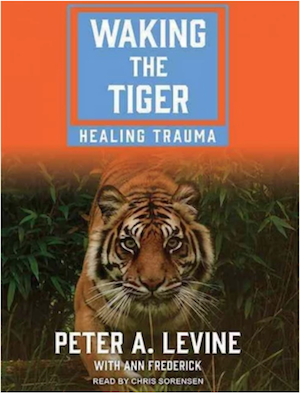 I recommend reading Waking the Tiger as a precursor for clients who are curious about working through stress and trauma on a somatic level. The author is the founder of Somatic Experiencing therapy and shares his lifetime body of work on the neurobiology behind chronic stress which affects the vast majority of us in our modern world. Since our our autonomic stress-response fires in the body the same way regardless of whether we experience daily stressors, little "t" trauma, or big "T" trauma, the information in this book is relevant to all of us.
This book is an accessible and compassionately written self-help guide that makes sense of the often chaotic and isolating experience of trauma. I find it validating for clients to understand that the human body is designed to react in a specific way to trauma – stress – and that their body's survival mechanisms are what have lead them to a state of chronic stress. Understanding a little about human neurobiology can go a long way in alleviating shame and self-blame. This understanding also opens a portal to hope because we have the innate ability to turn off our bodies stress response by strengthening our ability to engage the body's relaxation response system. In addition to a supportive therapeutic relationship when confronting trauma, clients have access to concrete tools that empower them to form new habits leading them down the path of healing.
by Clarissa Pinkola Estés, PhD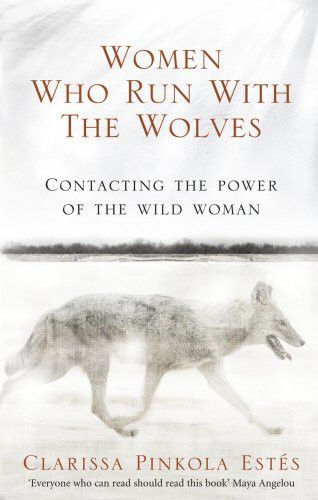 Especially topical in our Aquarian age, I generally recommend Women Who Run With The Wolves to my female-identified clients. The author is a Jungian analyst and scholar, so this book speaks to those seeking to connect to deeper truths about the feminine psyche through a psycho-spiritual lens. Being an ageless reference point, it offers inspiration throughout a lifetime and clients often tell me they find new meaning in the stories during various stages of their lives. Women Who Run With The Wolves is undoubtedly feminist prose, but one that does not alienate and instead illuminates universal human experiences of love, suffering, and desire. It is a worthwhile read for men who love women and everyone in between.
The experience of reading Women Who Run With The Wolves is like being guided through a right of passage by a compassionate maternal figure who shares her wisdom and experience through storytelling that transcends time and culture. It is at once both comforting and exhilarating. There are many "I can't believe others have felt/thought/experienced this" moments throughout. It is definitely not a light read, but rich, stirring, and beautiful.
Mary Breen, LCSW is a Licensed Clinical Social Worker in New York City specializing in anxiety, OCD, grief, trauma, integrated mind-body therapy, perinatal mental health, and college mental health.
---
by Russ Harris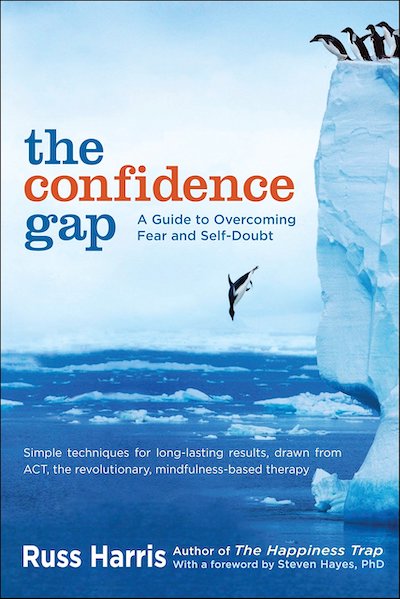 I would recommend this book to anyone who feels stuck or has trouble going outside of their comfort zone. It's also great for people who are struggling with anxiety and self-confidence. This book provides tools to help with self-doubt and aims to shift the perspective of anxiety into excitement.
by Hendrie Weisinger, J.P. Pawliw-Fry
I would recommend this book to anyone, but specifically, people who work in any performance-related industry (athletes, actors, public speakers, lawyers, etc.). The authors provide the science and skills training needed to perform one's best under intense situations.
Dr. Alexander Alvarado, PsyD is a Psychologist in Manhattan specializing in phobias, peak performance, anxiety, ADHD, mindfulness, and depression.
---
by Bessel Van der Kolk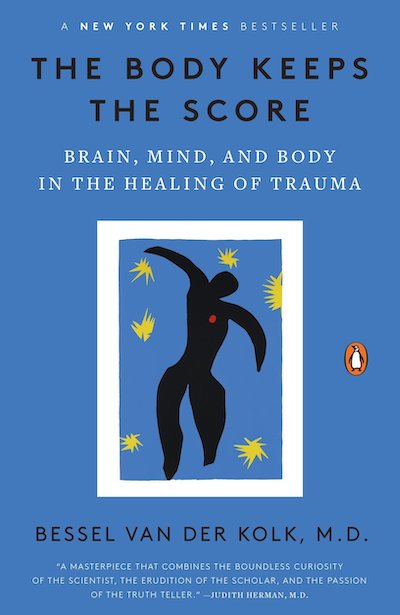 I used to recommend this book to clients who have experienced trauma in order for them to learn more about the evidence behind taking a mind-body-spirit approach to healing emotional wounds, but now many of my clients share that they sought out integrative psychotherapy as a direct result of reading this comprehensive and yet accessible book on all things PTSD. Bessel is known as one of the world's foremost experts in traumatology, and in this book he shares his three decades of research on how innovative treatments such as EMDR, yoga, mindfulness, and other therapies can help people to recover from traumatic stress. It is a must-read for anyone who wants to understand more about how trauma changes the wiring of the brain, and what can be done to reverse these effects. It is both highly informative and deeply hopeful, and is a must-read for anyone who loves someone who has experience trauma, which is to say all of us.
by Jack Kornfield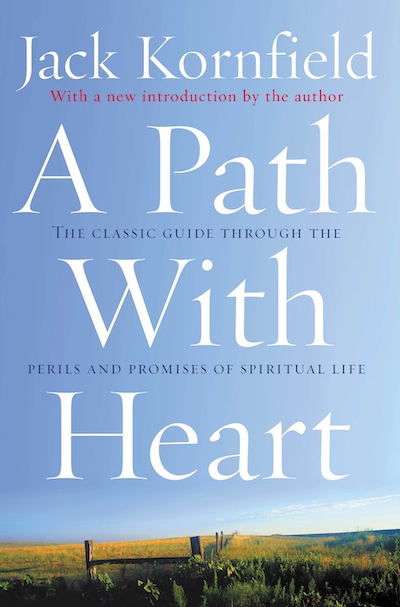 There's a reason this classic text shows up in so many yoga and meditation teacher trainings, as it is one of the most highly accessible books on the subject of integrating spiritual practice into daily life. Jack is both a former Buddhist monk and a clinical psychologist, which makes his teachings especially applicable for those who are seeking a spiritual approach to emotional wellbeing. His style of storytelling allows sometimes difficult concepts to be conveyed with ease. This book is one that I return to again and again, and I recommend it to anyone who is curious about infusing meditation practice into their toolkit, as Jack masterfully shares several practices within the book that are excellent for beginner and seasoned meditation practitioners alike.
Jennifer Benetato, LCSW is an integrative, mind-body-spirit oriented therapist in Manhattan who specializes in trauma resolution, addiction recovery, depression, anxiety, pain management, and chronic illness.
---
by Tim Ferriss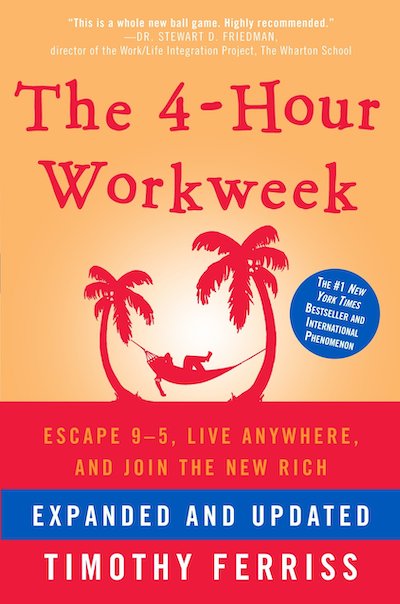 This book is perfect for individuals wanting to re-evaluate their work-life balance. This book details how one individual stepped away from corporate life and created a company that allows him to work four hours a week!
Regardless of whether or not you think this is possible in your industry or if you've always wanted to be an entrepreneur, this book has countless nuggets that will inspire you to look at your work week in a new way.
by Rolf Potts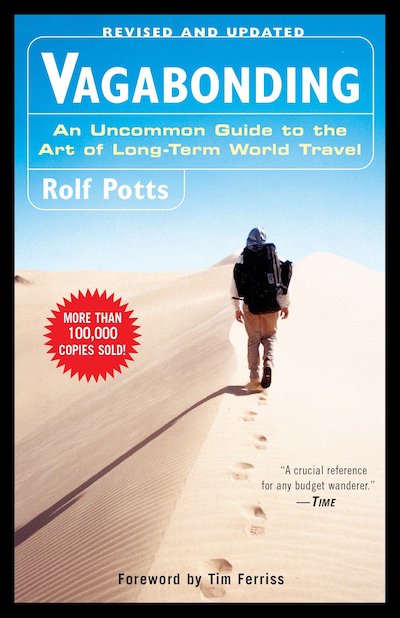 This is a must read for anyone who is overwhelmed by the idea of traveling, especially alone or for longer than a few days. Potts details his experiences traveling the world during short and long-term trips while inspiring you to believe that there really are no barriers to traveling. Potts also outlines a million "how to's" (save money, safety tips, working, planning etc).
Brie Shelly, LMHC is a Licensed Mental Health Counselor and Registered Yoga Teacher in Boston, who specializes in empowering young adults and adults navigating life transitions, body image and eating disorders, mental health, and body image concerns.
---
by Russ Harris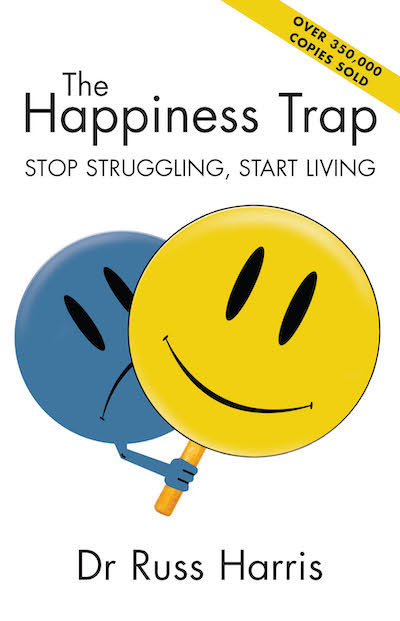 This book is for those who struggle with trying to control their emotions or if their pursuit of "feeling happy" has actually led to feeling sad, anxious, or stuck. The Happiness Trap is based on research-supported psychotherapeutic techniques that may help people learn how to live more fulfilling lives. This book debunks some common myths such as: 'happiness is a natural and normal state,' and 'people should think positive thoughts and be able to get rid of negative emotions.' Instead, The Happiness Trap posits that happiness is not the norm, and suffering may actually stem from efforts to control thoughts and feelings. The premise of this book involves the pursuit of living better rather than one of feeling better. This is achieved by abandoning the tug-of-war battle with one's thoughts and feelings and instead giving them space to exist, while living more in the here-and-now. Helpful concepts that are also covered include how to get more clarity of our values – that is, the things that are most important to us and how to make more choices based on these. The author presents practical techniques that may help us to better manage difficult thoughts and feelings, and live richer and more meaningful lives.
by Jonathan Grayson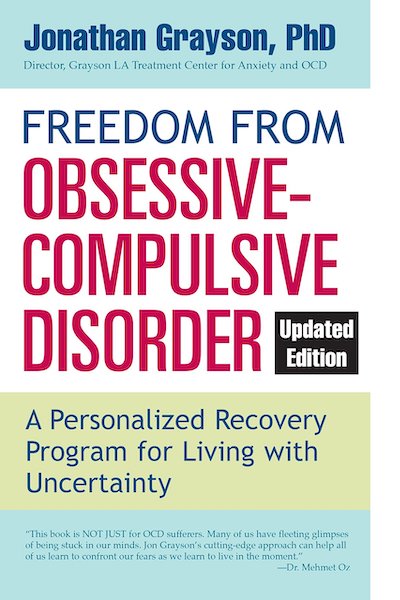 This book may be helpful for those who experience symptoms of obsessive-compulsive disorder (OCD). Dr. Grayson does a great job in breaking down what OCD is, how it can be accurately assessed, and how it is treated effectively. The book provides readers with a deeper understanding of how this condition manifests and the various ways it may present. The author introduces the reader to Exposure and Response Prevention (ERP), a form of cognitive-behavioral therapy (CBT), which is considered the gold standard of OCD treatments. Dr. Grayson illustrates examples of how treatment can be tailored to individual themes, structured and practiced. In addition to providing knowledge, I believe this book may offer hope to those experiencing difficulties related to OCD that they can more effectively manage symptoms and live freer and more fulfilling lives.
Dr. Tatyana Mestechkina, PhD is a Licensed Clinical Psychologist in Manhattan with extensive expertise in the evidence-based treatment of obsessive compulsive disorder (OCD).
---
by Judith Orloff, MD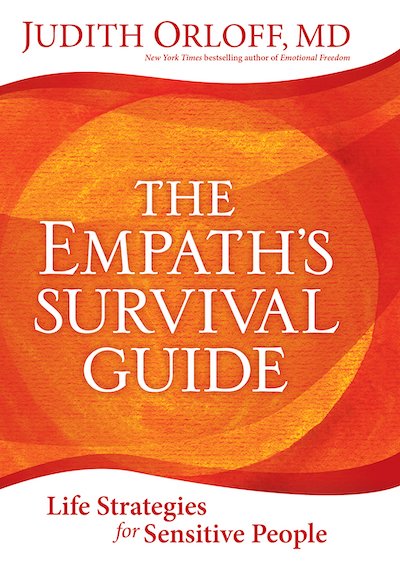 I recommend this for my clients who are very emotionally sensitive, easily overwhelmed and tapped deeply into their spiritual side.
This is a very helpful and practical book for deeper self-understanding and self-care for anyone who identifies themselves as sensitive and empathic.
by Sue Johnson
This is my favorite relationship book, which I  recommend to all couples working with me as well as individual clients who want to better understand themselves emotionally, particularly in their intimate relationships with others. I really like these particular books because they give the reader a sense of being personally recognized and validated, they are well-written, enjoyable to read and contain valuable and practical advice and information that can be used immediately.
Devorah Steinberg, LICSW is a Licensed Independent Clinical Social Worker and Life Coach in Massachusetts who specializes in goal setting, spirituality, mind-body connection, couples counseling, and depression.
---
by Dan Harris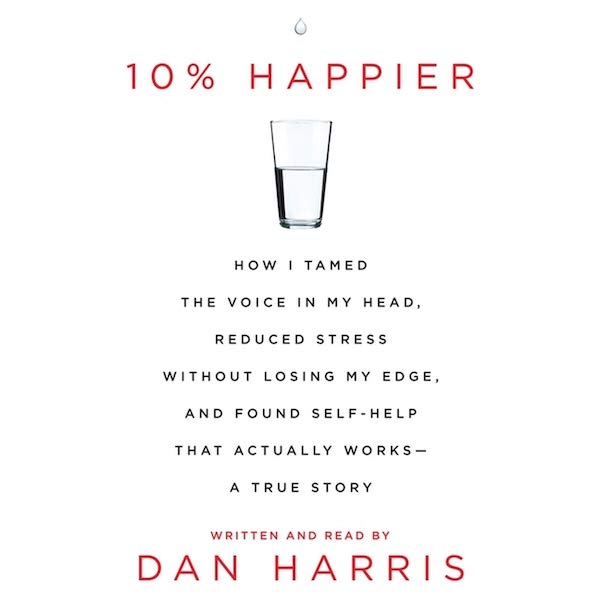 This is an entertaining introduction to mindfulness, especially for those who may be skeptical.
18. Anything written by Brené Brown!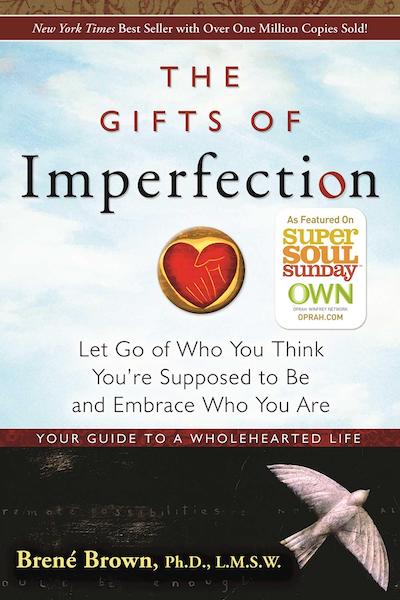 Brené Brown is just a must read – I recommend her to all my clients. She is so personable and direct, and covers some really important topics like vulnerability and shame.
Editor's note: Brown's team recommends starting with The Gifts of Imperfection.
Sarah Harmon, LMHC is a therapist and experienced yoga teacher in Boston. She has a passion for holistic approaches to mind and body wellness.
---
By Amir Levine and Rachel Heller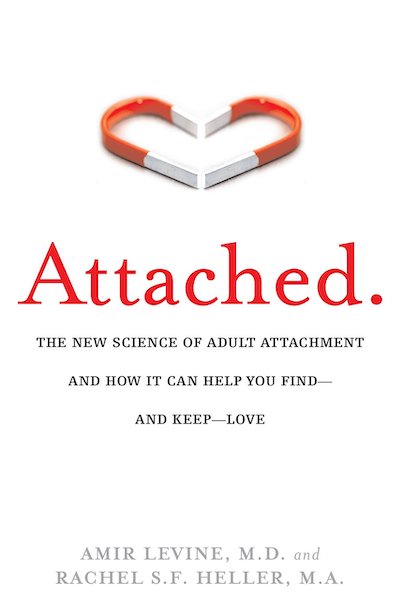 I recommend "Attached" for clients struggling in a romantic relationship or post-break up.
The book is helpful for anyone interested in understanding attachment styles and how they can manifest in adult romantic relationships. It offers a framework for normalizing relationship and intimacy needs in a non-judgmental way. Also, it suggests that attachment style can explain why certain people may not be compatible and can potentially offer relief to a client who has been struggling to understand why a relationship just isn't working. Also, by understanding one's attachment style, a person can better seek out partners who are able to meet their emotional needs.
By Marshall B. Rosenberg, PhD and Deepak Chopra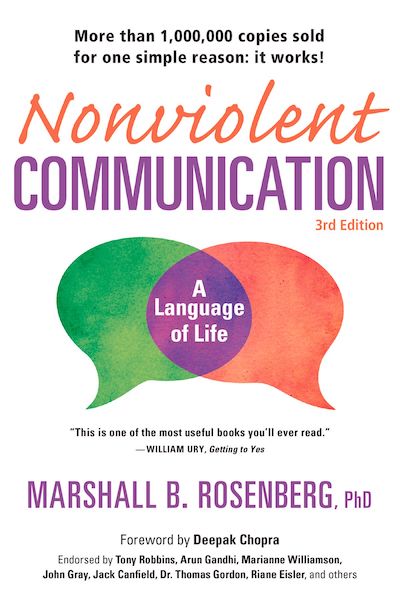 I recommend this to all clients – and for all people, everywhere!
This book is a guide for how we express ourselves and hear others, and thus facilitates meaningful, healthy relationships. Non-violent communication is a practice which helps us mindfully communicate from a state of compassion. It can be applied to all relationships!