In honor of Black History Month, we interviewed therapists Dr. Kristel Carrington, Amanda Jurist, LCSW, and Nikole Barnes, LICSW, and took a deep dive into Black and African-American mental health.
Research indicates that Black and African-American individuals in America face significant disparities in mental health diagnoses and treatment.
Although Black communities vary enormously and there's no one experience that Black individuals share, a few Zencare therapists note a few significant trends that may affect Black individuals' access to mental health care.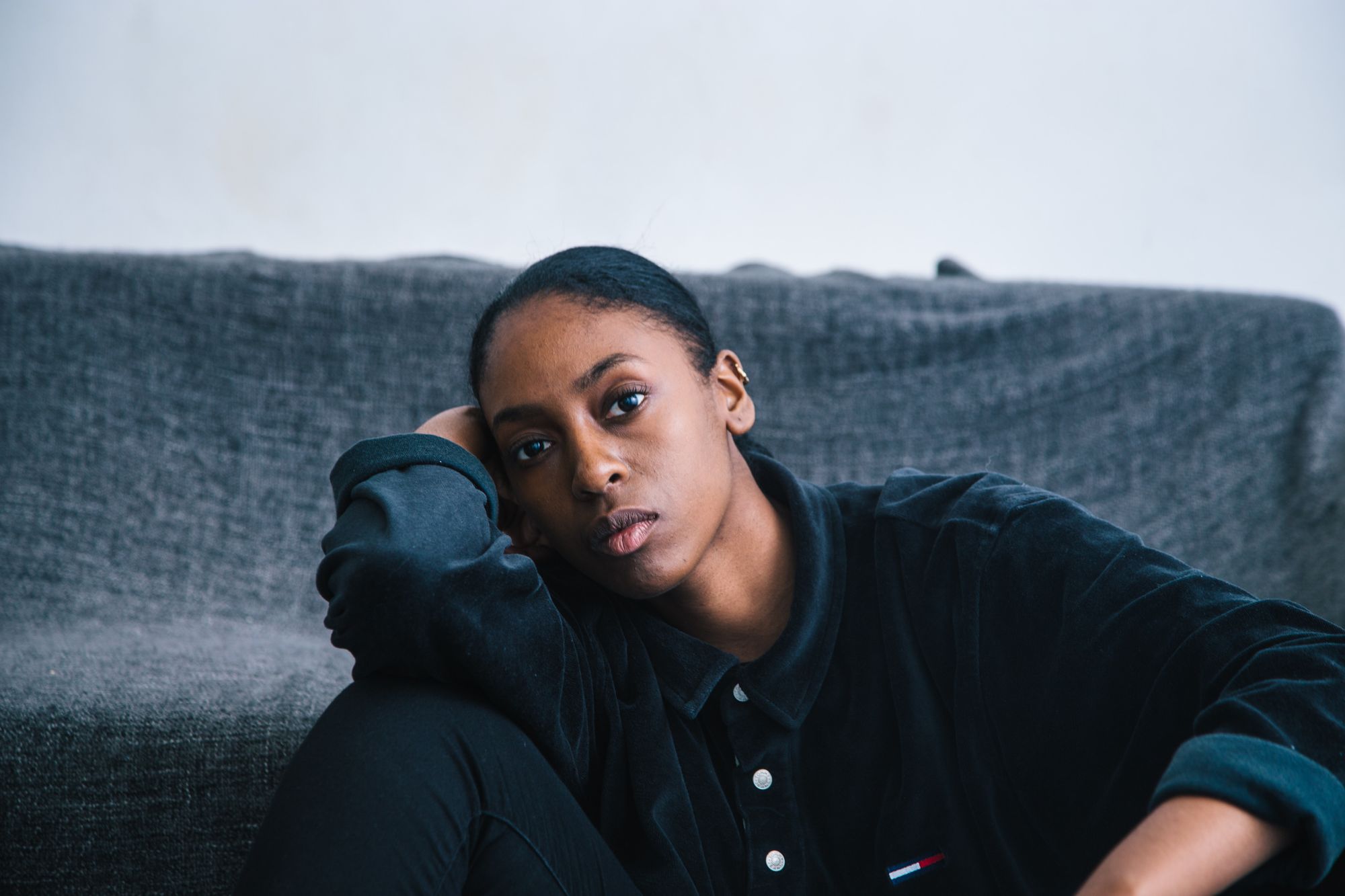 1. What are obstacles that might prevent individuals in the Black community from seeking therapy?
Stigma from family members and the greater community
Dr. Kristel Carrington, MD, a board-certified adult psychiatrist in New York City who specializes in working on depression, anxiety, and identity, emphasizes the role stigma plays within Black communities.
It's one of the most significant challenges that Black individuals face when they consider seeking therapy, she says.
"Though overall levels of stigma are decreasing due to increased discussions and attention on mental health, I've still noticed a deeper layer of it in Black communities across the diaspora – as though therapy and mental health treatment is a province of other races."
Amanda Jurist agrees. Jurist, who is a Licensed Clinical Social Worker in New York City with a deep interest in the family system, adds that family loyalty and pride plays a part. "In many families, from a very early age, there is an unspoken rule that whatever happens in your house stays in your house."
Discussing personal and family issues with a stranger is in conflict with this deeply rooted sense of familial loyalty – and may prevent open dialogue about mental illness outside the home's walls.
Strong relationship with the church – and reluctance to seek help elsewhere
There is, also, the historical emphasis on religion within Black communities – which can be a barrier to seeking help outside the church. "For many generations," Jurist says, "those who considered seeking therapeutic aid were told instead to pray and that God would prevail. Seeking therapeutic services outside of the church was stigmatized as showing a lack of faith in God."
Dr. Carrington has also observed a tension between religious faith and mental health treatment in the Black community. "I find this tension to be a barrier," she says "as it causes an internal conflict in those who would otherwise seek treatment but fear it somehow speaks against their sense of faith."
Under-representation in mental health professions
Nikole Barnes, a Licensed Clinical Social Worker in Providence, Rhode Island who frequently works with people of color (POC) clients, sees a lack of available Black therapists as another potential obstacle.
Writing of her own community in Providence, Rhode Island, Barnes notes: "Though there are a few providers of color in the community, many of them are booked and difficult to access – since there is a high demand and need for providers of color."
When it comes to choosing a therapist, adds Jurist, it is natural to want to sit down and speak with someone whose experience mirrors our own. "Without this feeling of shared experience, we may feel less inclined to be forthcoming in therapy out of fear of judgment." A lack of available providers can stop someone from seeking therapy based on an understandable fear of disconnection and misunderstanding.
Historical and present racism
All our providers interviewed here agreed that historical and ongoing anti-Black racism is a significant factor in Black individuals' willingness to seek mental health treatment – from interpersonal micro-aggressions to economic injustice that may leave some Black individuals less able to pay for treatment.
Jurist points out that "in many instances, this sense of mistrust in the outside world is warranted, stemming from a long history of public institutions overstepping boundaries into the private lives of black families. Oversharing of private family matters could jeopardize your family's safety, or worse, cause you to lose your children. This fear is further perpetuated by historical instances of African-Americans having been grossly misdiagnosed due to clinicians' unconscious racial bias, and lack of understanding of cultural differences in how symptoms may present themselves."
Some researchers have characterized racism-related stress as a near-universal experience for people of color, which Barnes notes can lead to difficulty feeling safe in a therapeutic relationship, especially with a White therapist: "Many non-POCs do not realize how emotionally exhausting it is to live as a person of color in our world. There are times that the experience of simply being in a space where you are the only POC is overwhelming."
2. What can therapists do to address these obstacles?
Strive to provide culturally-competent care
While greater availability of Black therapists would certainly be helpful, our therapists also note the responsibility of White therapists to learn how to work effectively with Black clients.
As hard as it is to hear a client say "you just don't understand me," non-POC therapists can benefit from continuing to invest the time and energy into understanding their own privilege and experiences – and how that may affect treatment.
Jurist agrees that White therapists can and should hold themselves to a high standard and learn to work sensitively with Black clients. "When working with the African-American population," she says, "I recommend that clinicians lead with compassion, curiosity and deep listening. Remain conscious of biases. Be present and seek consultation when necessary."
Foster better relationships with the church
Jurist emphasizes that involving Black church communities can be a powerful way to change perceptions of mental health treatment.
"In order to shift this stigmatized way of thinking about mental health, it is vital for the church to become part of the conversation," she says. "Mental health professionals have to begin partnerships with pastors and clergy members to meet them where they are in order to best support the congregation and community at large."
3. What can everyone do to address these obstacles?
Increase visibility for mental health issues in Black communities
Dr. Carrington and Jurist both note that increasing visibility of mental health issues in Black communities can be a way to combat the stigma around mental health treatment.
Jurist points out: "Last year brought a much-needed mainstream conversation shift in raising awareness and normalizing treatment for mental health within the Black community.
Community advocates, politicians, artists, radio personalities and mental health professionals have been working diligently to create safe spaces and facilitate conversations about the mental health stigmas that exist in our communities – while normalizing and celebrating the benefits of seeking treatment."
Speak up when you can – where you can
Dr. Carrington recommends that simply speaking up can be one of the most effective ways for mental health professionals to make care more accessible.
"Challenge myths, assumptions, and negative comments [about mental health] in your daily interactions with people – including your family, friends, and clergyman."
She also suggests that professionals seek out opportunities to educate others, whether that's through workshops for parents, therapy groups, or meet-ups with colleagues.
4. Where can I find other resources for Black and African-American mental health?
There is a wide range of mental health resources available online
Barnes also notes how helpful it can lean on others who share your identity.
"I encourage clients to find a community of POC people that you can turn to for support," she says. "Though this is not a therapeutic relationship, it can still provide support and understanding, something we all need."
Dr. Carrington particularly recommends the networking site Meetup.com, where you can find POC-friendly groups structured around a variety of activities and interests.
5. A final note on overcoming obstacles
Despite these barriers, seeking mental health treatment often proves a vital resource for members of the Black community.
"The time is now to create a space where we can peel back the veil of shame that has for so long been attached to mental health challenges," she says.
"The time is now to demystify the process of therapy and increase access to quality services for those in need. As long as we continue to have frank conversations and break down the stereotypes of what therapy is and who it is meant for, we will be well on our way to a process of deep community healing that is long overdue."
Find a Black and African-American therapist near you
Find a Black or African-American therapist on Zencare below. Search by your neighborhood, check session fees, watch the therapist's video introduction, and book a 100% free initial call directly via their profiles. If you can't find a therapist near you, you can try expanding your search to include online remote therapists, too!
This article was reviewed by Nikole Barnes, LCSW.