We are all quite familiar with those tried and true self-care strategies like meditation, massage, and aromatherapy. But what if you're looking for something a little bit off the beaten path? One of the best things we can do for sustainable wellness is to have a full toolbox with a variety of options when we are in need. Here are three out-of-the-box ideas to help fill your toolbox, right now.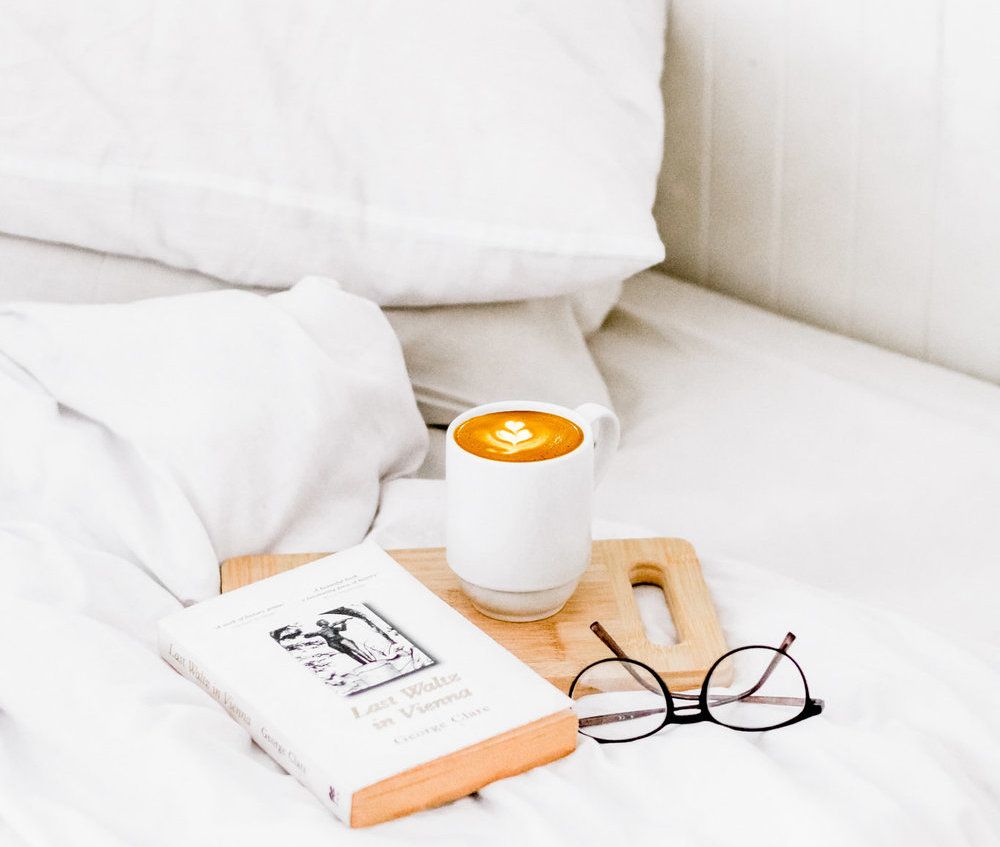 1. Practice hand-lettering.
Let's start with hand-lettering. Has anyone else found themselves in awe of this beautiful practice? It truly is mesmerizing to watch. There are several added bonuses you might want to know about lettering- it is a mindfulness exercise since it keeps you present, engaged, and focused on one task at a time.
Also, several areas of the brain are co-activated while lettering which means that you are positively impacting your brain's development while you relax. To get started, check out @handlettereddesign on Instagram or grab a copy of this book online. Add this activity to your winter bucket list! Pair it with a fuzzy blanket and a roaring fire, and you've made for yourself a fun night in.
2. Tuck into a cozy, weighted blanket.
My second tip is the newly popular, cozy and comforting weighted blanket.
Yep, you heard me right. These blankets are considered to be anxiety relieving and calming by adding gentle pressure similar to the sensation of being held. When we are hugged our bodies relax and release oxytocin, which improves our mood and minimizes our stress. The pressure from these weighted blankets can mimic this sensation, leading to an ultra-soothing experience.
Don't knock it 'til you try it! Here is one of the many popular blankets on the market, although there are similar and less expensive options at Amazon and Target.
3. Keep a mini self-care emergency kit.
Lastly, keep a mini self-care emergency kit in your purse or work bag.
We are rarely gifted with self-care opportunities throughout the day, and we know that cultivating wellness is about carving out the time you need to make it happen. If you keep self-care simple and accessible, we are more likely to do it.
Keep a small pouch like this one in your bag with a few essentials. My recommendations? This cream will transport you to a tropical island in less than five seconds. So, slather some on your hands and wrists and take a sniff. You will not be disappointed. Add in these earbuds so that you can quickly release tension by listening to your favorite musician or calming song. Lastly, have something delicious handy. Include a small candy or treat in your pouch that will act as a sensory tool, allowing you to engage the taste buds which only adds to your relaxation. My go to treat? These gummies are the perfect bite of a little something sweet to help get you through your marathon of a day.
Hang in there – with a few simple tools, you will be well on your way to feeling grounded, balanced, and well taken care of!