Will Holloway is a Licensed Creative Arts Therapist and psychotherapist who works remotely with clients in New York City.
In sessions, he draws from mindfulness techniques and utilizes his training in somatic psychology to support clients in identifying the connection between thoughts, emotions, and sensations in the body – with the ultimate goal of gaining a deeper awareness of the self.
Read about Will's background, and approach to therapy below, and visit Will's profile to book an initial call today!
Will's background, and present, as a therapist
When, or why, did you first know you wanted to become a therapist?
I spent my junior year of college abroad in Ghana, West Africa, where I witnessed musicians helping members of the community who were bereaved. The transformative power of their healing work through music and words inspired me to become a psychotherapist and music therapist.  
What was your previous work before going into private practice?
I worked with adults for 3 years in an inpatient setting and adolescents and their families for 5 years in an outpatient setting. Both of these work experiences enabled me to see a full range of mental health issues in a very diverse client population.  
What inspired you to start your private practice?
My own work in therapy with a somatic psychotherapist and post graduate training in somatic psychology completely shifted my concept of myself. I learned about the anxiety I held in my body and how that impacted my thought patterns and vice versa. As I learned tools for self regulation and self-expression, I learned that my old way of being was not serving me and that I now had the tools to feel more grounded and present. I wanted to offer to my clients what my therapists and mentors offered to me.
What guiding principles or philosophies inform your work?
Cultivating the mind-body connection is essential to healing. I believe that the avoidance of feeling emotions and sensation in the body leads to chronic anxiety, depression, and the perpetuation of the trauma response. It is when we drop in and become more present of our whole self, not just thoughts and beliefs, where deep and lasting change is truly possible. That said, I also know that our mindset has a tremendous impact on how we feel so helping clients step into what Carol Dweck has named a "growth mindset" is also crucial for self transformation.  
What do you find most rewarding about your work?
Seeing clients move through places of deep pain and suffering to self-regulation and ultimately into a place of empowerment as a result of learning to effectively heal themselves.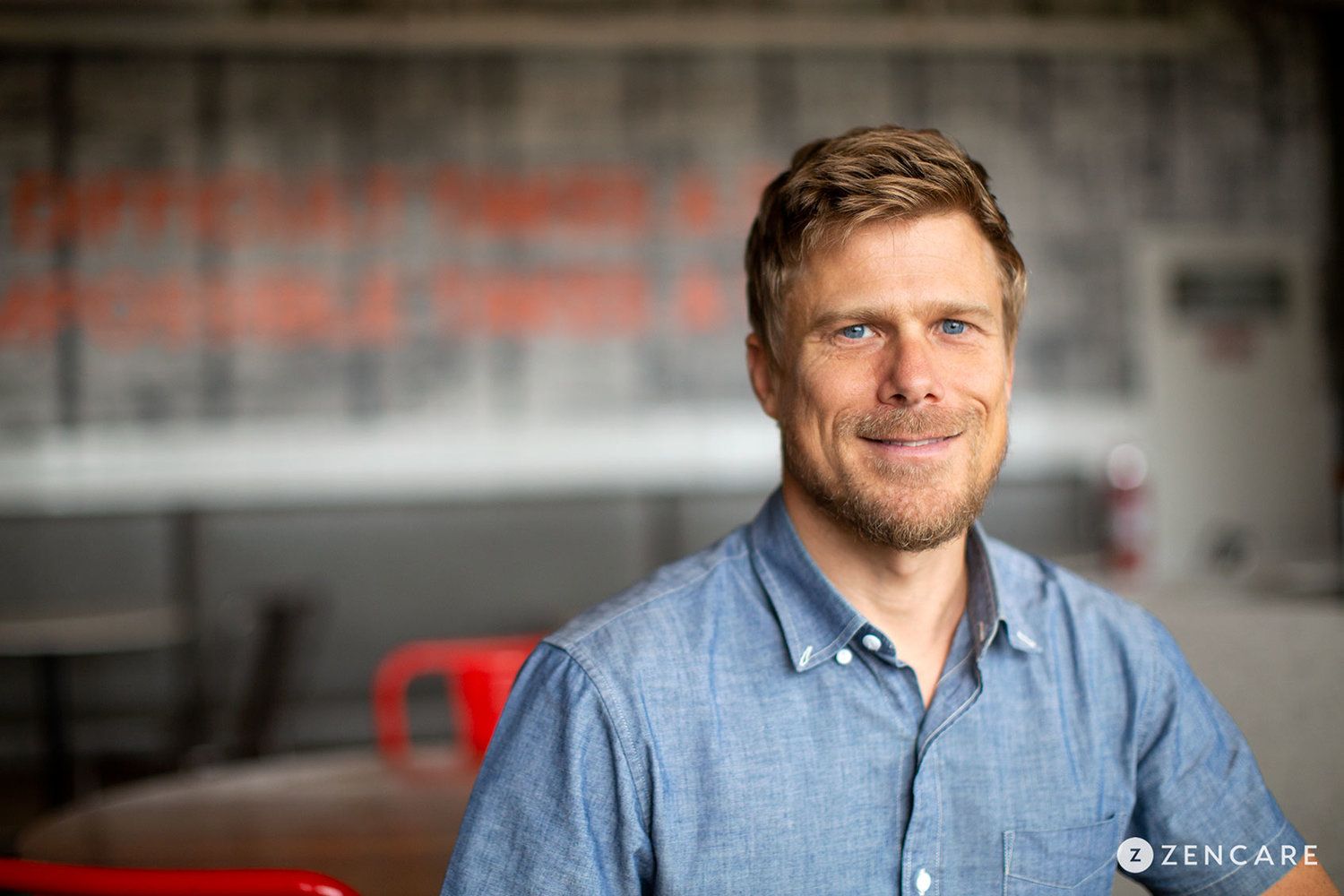 What to know about therapy with Will
What would our first session together be like? What happens in ongoing sessions?
The first session is usually a conversation about what you'd like to get out of therapy including setting goals for therapy.  
It often entails sharing details of what the most pressing themes are in your life at this time. In sessions thereafter we will be working on the initial goals you named as well as addressing what is coming up week to week.  
As we get more comfortable working together, we will start to explore parallel themes found in your past and present realities and work towards releasing old patterns while supporting the development of a new mode of being.
Do you often assign "homework," and if so, what kind?
I do, though you aren't graded on it! Initially, homework is related to the creation of resources (coping skills). Homework assignments thereafter are related to what we've discussed in session and are always unique to you and whatever you are processing at the time. I will often ask you to create the homework assignment based on what you feel the most important themes were we discussed in session.
How will I know whether I'm making progress during my time with you?
Quite simply whether you notice that what you wanted to improve has indeed improved and that you are meeting your objectives and goals. If you feel like progress isn't happening or isn't happening quickly enough for you, I encourage you to bring it up in session so we can identify what is going on and troubleshoot.  
Can you share an anonymous example of progress from a recent typical client?
Improved boundary setting with others, moving from self-doubt to self confidence, and cultivation of self-compassion.
If I need additional support outside of weekly sessions, how would you help me connect with those resources?
I often encourage my clients to email me between sessions to keep a running log of their progress and to "check in" when they need. In addition I do provide referrals for psychiatrists, acupuncturists, naturopaths, couples therapists, and group therapy when needed.
We will discuss this in session and I will follow up with an email with provider names and contact info.
How long do clients typically see you for?
6 months to 2 years.
Do I need to bring anything to our first session? How can I prepare?
Setting your intention for therapy. Essentially, how do you want to show up to do the work?
In addition, creating a list of solid goals is very helpful and can expedite therapy.
How will I know it's time to end my time in therapy with you, or return less frequently?
Basically, when the primary issues you came to see me have subsided and you feel you are in a place to continue the work on your own.  
I am always happy to discuss when you are feeling the need to end therapy or have more time between sessions.
What do your credentials mean?
I have a masters degree (MA) in Music Therapy from New York University where I learned the practice of psychotherapy (talk therapy) and creatives arts therapy.
My post graduate training was in somatic (mind-body) psychotherapy.  
My license is in Creative Arts Therapy which allows me to practice psychotherapy and creative arts therapy in New York State.
Are there any books you often recommend to clients?
"In an Unspoken Voice" by Peter Levine and "The Body Keeps the Score" by Bessel van der Kolk" are books I recommend to address trauma, however, I most often recommend articles, podcasts, or documentaries.
Are there particular populations, client backgrounds, or age ranges you work with most? What draws you to that population?
I work with clients from 21 - 65 with most between 21-40.  
I work with clients of varying socio-economic backgrounds, ethnic origins, and sexual orientations. I particularly enjoy working with young adults as I find it is such a rich, dynamic, and yet complex time in life.   think it signifies a time period where the challenges of the past and the potential of the future meet with in the resent dramatic force. When this is harnessed, it can lead to significant growth and change.
Will's thoughts on therapy in general
How do I know that it's time to start seeking therapy?
It is so different for everyone so I'd say for some people, it takes a crisis and that's the right time for them. For others, they would rather prevent a crisis and use therapy as a tool in that process. In either case, it's a simply good time to find a therapist when you have an idea of what you'd like to address with this work.
Why should I seek therapy, rather than turning to my partner, friends, or other loved ones?
Your partner, friends and loved ones may be great listeners but they are typically biased and thus more subjective. A therapist is trained to be objective, non-judgmental, and non-biased.  
Also, relying on one of these people on a routine basis can create imbalance in the relationship which can be a set up for co-dependency.  
What advice would you share with therapy seekers?
It can definitely be scary to begin the process of finding a therapist and beginning the work. I encourage prospective clients to interview a couple therapists who's profiles speak to them, then schedule a consultation (usually free of charge), and finally, trust your gut as to whether they are good fit for you.  
Also, you are in the driver's seat with all elements of your treatment. No matter how good the therapist is, they don't have the power to heal you. Only you have the power to do that and the therapist serves as a guide in that process.
Visit Will's profile to watch his introductory video, read more, and book an initial call!