Dr. William Gardner is a Clinical Psychologist in San Francisco, CA. Dr. Gardner works with adults across the lifespan, many of whom are young or experienced professionals navigating professional or personal challenges, such as work stress, anxiety, depression, trauma, or relationship challenges. As a solutions-focused therapist, Dr. Gardner is passionate about helping clients make tangible progress in therapy and gain the coping skills they need to live a more fulfilling life. He also draws upon evidence-based Cognitive Behavioral Therapy (CBT) in sessions to help clients recognize and challenge cognitive distortions and their coinciding behavioral patterns.
We asked Dr. Gardner more about his work with clients and his guiding philosophies on therapy.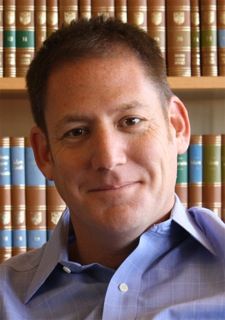 Dr. Gardner's background and personal life
How did you decide to become a therapist?
About 20 years ago, I was working in real estate and absolutely hating it. I wanted to do something that would matter, and I began volunteering at UCSF with AIDS testing. As a first time volunteer, the training began by watching someone else have a testing meeting, and I knew immediately that this was what I wanted to do. I immediately started taking psychology undergraduate classes and then applied to a doctoral program at Stanford. I have loved the work ever since.
What was your previous work before going into private practice?
Developing a private practice was always my goal when I was in graduate school. But it takes time to build one from zero. My first job out of school was as a member of the crisis team at the San Quentin Prison responding to patients/inmates who were reporting suicidal and homicidal intent. I worked there all day and worked on my private practice in the evenings. As my practice grew, I found other part time work to supplement my practice, including supervising psychiatry residents as they learned cognitive behavioral tools and working in medical nursing homes with severe mental illness.
What do you enjoy doing in your free time?
I have a wide range of interests outside of work. I am thrilled to get to spend time with my 4 year old little boy. I love cooking, visiting wineries in Sonoma and Napa, and I am obsessed with my lawn and garden. I am also finally getting back into road cycling. When time permits, I am an avid scuba diver and have been fortunate to have gone diving all around the world .
Dr. Gardner's specialties and therapy philosophies
What guiding principles inform your work?
Psychological work is a collaborative effort with the therapist and the client both working to help to better the client's life. The time in sessions with me is unlike any other time in that it is all about you, and you pretty much can't do anything wrong. It is a time and place where you get to be you, and together we work to make you the best you you can be.
What clientele do you work with most frequently?
While I have worked with a wide range of individuals: a year working with Vietnam Veterans at the National Center for PTSD at the Palo Alto VA, inpatient and outpatient individuals and groups at the Vanderbilt Medical Center and a highly disturbed population at San Quentin prison; I happily spend most of my time working with trauma, anxiety and depression in a population of highly functional professionals. Members of our general community have a tremendous capacity to improve and better their lives. These are the people with whom I most enjoy working.
Can you tell us more about your specialty in anxiety?
Anxiety is so prevalent in our culture these days. People's experiences of anxiety can range from fear of a specific event, such as public speaking, to crippling fear about the world and their place in it. The work I do with anxiety is focused on undoing irrational thinking and replacing it with rational thoughts. The hope is not to simply bandage many individual thoughts, but to teach you the skills needed to help yourself through the next anxiety provoking events. This is done through changing the habits your brain has established—we call these habits neurocognitive pathways—and reestablishing new patterns and pathways.
Can you tell us more about your specialty in trauma and PTSD?
PTSD is made up of a constellation of symptoms across 3 domains: reexperiencing symptoms, hypervigilance symptoms, and avoidance symptoms. The goal in treating PTSD is to decrease the issues a person experiences in these domains and to help them to return to normal functioning through a technique call prolonged exposure therapy.
Can you tell us about your work with clients navigating relationship difficulties?
Relationships, whether personal or professional, can be very tricky at times. As a psychologist working with an individual on these issues, I see my role as an outside consultant—someone who can help to clear the noise of the situation and take a fresh look. We then can generate ideas and tools for change (when change is possible) or for acceptance when change is not.
What do you find most rewarding about your work?
I genuinely love what I get to do. I think that it is a privilege to be allowed to work with each of my clients. It feels wonderful to be trusted with the details of each person's life and to see them progress toward decreased symptoms and increased happiness and functioning.
Therapy sessions with Dr. Gardner
What will our first session together be like? What happens in ongoing sessions?
The first session with me is a lot of data gathering, learning about your history, hearing your hopes and fears, and establishing treatment goals. If time permits, I may introduce some of the techniques we might use in our next sessions.
In subsequent sessions, we will work on clearing your thinking to better challenge irrational beliefs. We will follow trauma protocols if that is what we are working on, and we will work on troubleshooting relationships issues. In collaboration with each individual client, I will establish an interaction style and treatment protocol that best fits each person and moves us toward symptom reduction.
Do you assign "homework" between sessions?
I do assign homework. Sometimes that homework is relaxation work, breathing, etc. Oftentimes the homework is behavioral (e.g. challenging fears a person might have), and sometimes it is cognitive (challenging the irrational beliefs that are giving us so much trouble).
How do I know that it's time to start seeking therapy?
Seeking therapy is a personal choice to be sure. But a general guideline might be that you just don't feel the way you want to feel or that you are consistently missing the goals you are setting for yourself.
Why should I seek therapy, rather than turning to my partner, friends, or other loved ones?
When talking with a friend, there is a sharing of the space. With a therapist it is all about you and your needs. I like to tell my clients that if you are talking with me about your issues, there is absolutely no chance that what you tell me will end up in a toast at your wedding.
What advice would you share with therapy seekers?
I think that if you've gotten this far in reading this, the chances are that you've already decided you want some help. I think it is worth the try. There are no contracts or minimums, so I would ask: what do you have to lose?
Visit Dr. Gardner's profile to read more about him and book an initial call!