Dr. William Hasek is a Clinical Psychologist in Pittsburgh, PA passionate about working with graduate students and early-career professionals—particularly those struggling with low self-esteem, poor work-life balance, or other consequences of major life transitions that can occur during young adulthood. Dr. Hasek also enjoys working with members of the LGBTQ community. In sessions, Dr. Hasek strives to create an honest, collaborative environment that provides clients with the tools and empowerment they need to live more in-line with their values.
Dr. Hasek is also licensed under PSYPACT, a credential that allows him to provide teletherapy to clients in the comfort of their own home in states throughout the country that recognize PSYPACT. We asked Dr. Hasek more about his work with clients and his guiding philosophies on therapy.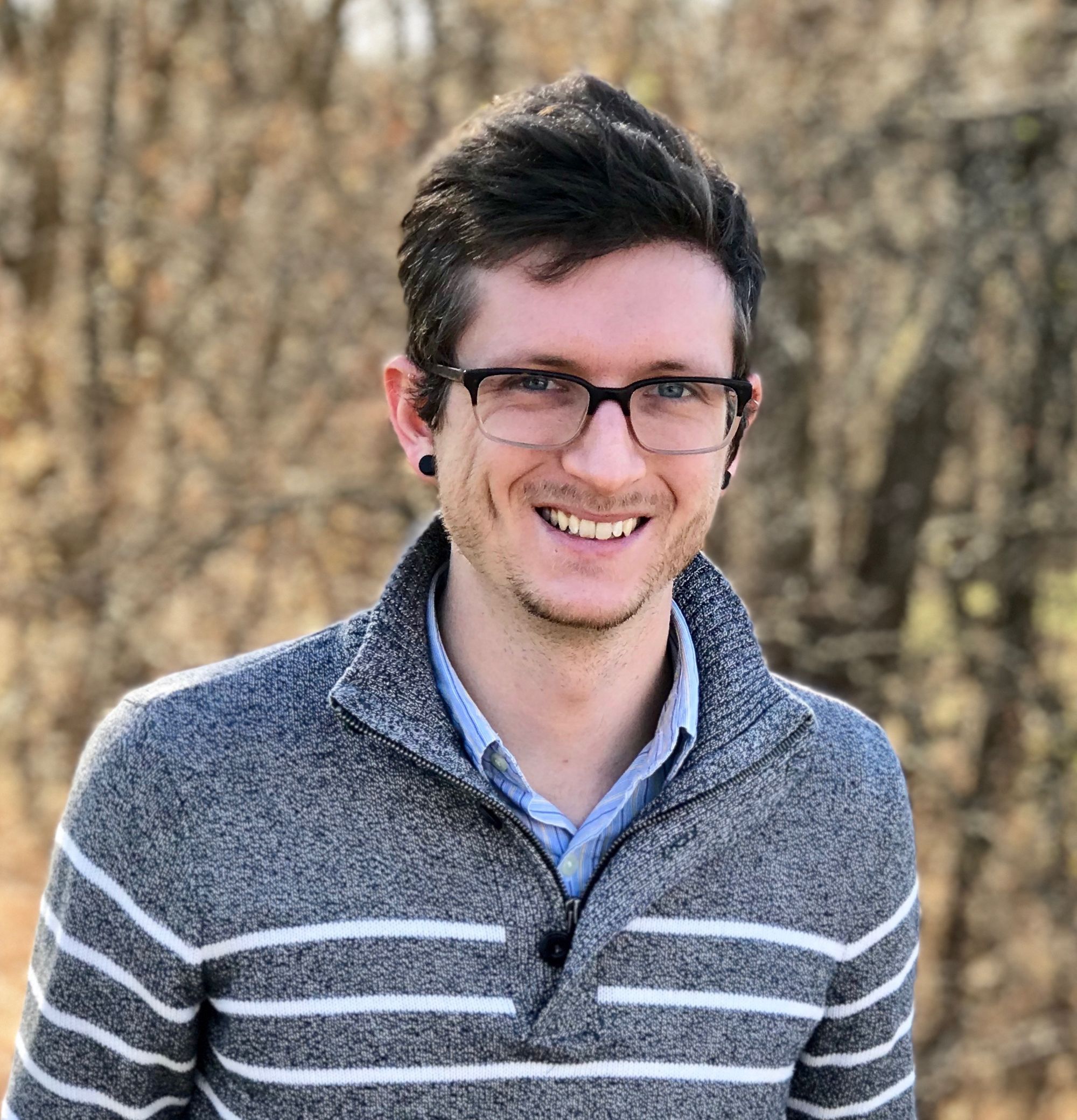 Dr. Hasek's background and personal life
How did you decide to become a therapist?
When I was an undergraduate, I studied philosophy and mathematics. In my junior year, I was looking for career opportunities that would allow me to apply the critical and reflective thinking skills I had acquired to something practical, rather than academic. One of my philosophy professors was also a trained psychoanalyst, and I took one of his classes around this time. We had many discussions outside of class about what it is like to work as a therapist, and he helped guide me into the profession.
What was your previous work before going into private practice?
Prior to private practice, most of my experience occurred in hospitals and university counseling centers. I did a great deal of neuropsychological assessment work prior to my time in private practice. I would like to get back into doing neuropsychological assessments, but I have other priorities right now.
In addition to private practice, I teach at a local university and work for a consulting firm where I provide psychological assessments for business leaders (e.g. managers, directors, executives, etc.).
What do you enjoy doing in your free time?
I have a lot of hobbies outside of work—cooking, running, weight-lifting, art, board games, role playing games, etc. My main passion is probably scale modeling (i.e. assembling and painting model kits).
Dr. Hasek's specialties and therapy philosophies
What guiding principles inform your work?
My top values as a therapist are curiosity, creativity, transparency, accountability, honesty, clarity, and justice. My goal with all of my clients is to help them gain insight into their personality and to make intentional decisions about how they want to move forward and live in accordance with their deepest held values.
I always take a contextual approach to my work, and I want to understand the social forces that have shaped a person's life, especially those that have oppressed them and denied them opportunities.
What clientele do you work with most frequently?
I work with people who are ambitious and driven but find themselves at a crossroads in life where they need to decide where to direct that ambition. I work with a lot of people who are career-oriented or interested in living a life that aligns with their passions. I have lots of experience working with graduate students and gay men (typically career-driven gay men—to be more specific).
Can you tell us more about your work with early-career professionals?
I greatly enjoy working with early career professionals. Typically, they present as intelligent, driven, and self-reflective but tend to struggle with work-life balance, self-care, career decision-making, communication, and interpersonal relationships outside of work. I think their strengths are often a double-edged sword. Many are often successful at work, which fills them with a sense of pride and confidence but also leads them to be overly invested in their career. Often, they are climbing the career ladder without thinking about what they really want out of life and whether their career is fully satisfying all of their core values (which it usually isn't).
While many of my clients are highly skilled communicators at work, their roles and relationships outside of work require very different communication skills. Many clients struggle to acquire these skills because so much of their time and energy is directed toward professional advancement. Therefore, treatment often focuses on helping them find ways to psychologically distance from work, discover their passions, and reflect carefully on what they really want out of their career (e.g. "Do you really want that promotion if it means less time with family?").
Can you tell us more about your specialty in working with graduate students?
Graduate students often present with similar issues to high-achieving early-career individuals, but there are some unique issues that come with working in an academic environment. Many struggle with a sense of uncertainty about the future and question whether the time, energy, and money they invested into their graduate degree will actually lead to anything tangible.
Because the workload of graduate school is so demanding, struggles with work-life balance are often much more acute. For example, high-achieving early career professionals often have more options when it comes to taking time away from work (they usually don't believe this at the start of therapy, but they find this out over the course of treatment). Graduate students often need to work long hours, otherwise they will not complete their degree (or it will take them an excessive amount of time to complete their degree). Many experience discrimination, sexual harassment, and exploitation and receive little support from their universities. Overall, they struggle most with developing a vision for the future. They often approach the world with the belief: "Once I finish my master's/doctorate, then I will..."
Therapy focuses on helping these individuals learn about their rights and helping them assert boundaries with professors and other students. It also focuses on helping them begin to think beyond graduate school and ask themselves: "What do I really want out of life when my degree is finished?"
Can you tell us more about your work with clients who identify as part of the LGBTQ community?
I work with a number of LGBTQ+ clients, though I have the most experience working with gay men. I want to be clear that I am not a member of the LGBTQ+ community, and I am by no means trying to say that all LGBTQ+ individuals struggle with or present with these issues; however, in my experience, the LGBTQ+ individuals that come to me for treatment often struggle with the issues I am about to describe.
Often, in their 30s, these clients feel more integrated in their sense of identity and have achieved a level of professional and personal success; however, they also often feel alienated from their peers because they see that many of them are still struggling to fully accept themselves, articulate their sexual identity, and achieve a level of financial and professional stability. They often present with deep feelings of loneliness or isolation and describe intense difficulties experiencing emotional intimacy in relationships. Often, they have worked through the trauma they experienced growing up as a marginalized sexual identity, but find that their partners are still dealing with some of these traumas and asking them for support that they either cannot or do not want to offer for various reasons (e.g. perhaps they don't want to revisit that stage in their lives, or they recognize that their partner needs professional help to work on these issues, but they are unwilling to seek it).
Many of these clients continue to struggle with some regrets about their past and may feel that they missed out on important parts of their youth because they couldn't come out until a later period in their life. They are also starting to think about the future: What kind of relationships do they want to have moving forward (e.g. polyamorous, married, etc.)? Do they want to have children? Where do they want to go next in their career? Where do they want to live?
Therapy focuses on helping these clients accept the past, find ways to locate and connect with partners that meet their needs, and make intentional decisions about how they want to proceed with the next phase in their life.
What do you find most rewarding about your work?
I love being able to get to know people on a very deep level—especially people who I probably would not have encountered in my day-to-day life because they live very different lives than I do. It is deeply rewarding to watch people change, move on from past traumas, and live more courageously and boldly.
Therapy sessions with Dr. Hasek
What will our first session together be like? What happens in ongoing sessions?
I treat the first session as an opportunity for me to learn about a client's needs, to articulate how I can help (if I can help—otherwise I refer to a colleague), and to offer space for the client to decide whether I feel like a good fit for them. I am very transparent and collaborative. I share my clinical and diagnostic impressions with the client, and I want to hear if they line up with the client's sense of self. I don't like to assign a diagnostic label to a client without talking through it with them first and ensuring that it makes sense to them.
In on-going sessions, I tend to balance exploration with action. I ask clients to come to sessions prepared with some topics they would like to discuss, and I guide the conversation toward the core issues I see the client struggling with. My goal is to help clients see themselves more clearly, to understand their strengths and weaknesses, and to recognize and take ownership for the decisions they have made/are about to make.
I often leverage the therapeutic relationship as a tool to help the client see how they communicate both to themselves and to others. While I tend toward a more open-ended approach to therapy, I often integrate structured exercises to help clients learn coping skills.
Do you assign "homework" between sessions?
I do assign homework, but I like to do so collaboratively. At the end of most sessions, I will ask clients what they are taking away from the session and what actions they want to take based on the topics we discussed. I will emphasize the actions that seem most useful and make suggestions based on my own observations.
How long do clients typically see you for?
It depends a great deal on the client and their goals. I would say roughly a year is typical, but I have seen some clients for as little as 3-4 months and others for as much as 5+ years.
Are there any books you often recommend to clients?
There are lots of books I recommend, but the two I find myself recommending the most frequently are:

1.) The Smart but Scattered Guide to Success: How to Use Your Brain's Executive Skills to Keep Up, Stay Calm, and Get Organized at Work and at Home by Peg Dawson and Richard Guare

2.) The Assertiveness Workbook: How to Express Your Ideas and Stand Up for Yourself at Work and in Relationships by Randy J. Paterson
How do you help ensure I'm making progress in therapy?
I regularly check in with clients about how they feel regarding therapy. I also use structured symptom measures and my own observations of the behavioral changes they are making.
How do I know that it's time to start seeking therapy?
If a person feels lost and directionless, that is a good point to start therapy. I also think if a person notices that they are repetitively experiencing the same issues or exhibiting the same behavioral patterns—despite their efforts to change—it is time to get a professional involved who can provide a new perspective and tools.
How can I prepare for our first session?
I encourage clients to keep a notebook with them or to take notes on their phone as they go about their life. I want them to write down some of the challenges they faced, why these challenges arose, and how they dealt with them. It doesn't have to be extensive—even 2-3 sentences is a good starting place.
How will I know it's time to end my time in therapy with you or reduce session frequency?
Clients often experience rapid symptom relief. Usually between session 8-12, they are no longer acutely depressed or anxious; however, I think this is only the starting point for deeper work. Ideally, I think a client is ready to end when they feel a sense of clarity and peace about themselves and their future. Therapy isn't a success if a client simply is no longer living in pain. It is a success if a client feels like they have something positive to live for.
Why should I seek therapy, rather than turning to my partner, friends, or other loved ones?
I don't view these two options in opposition. I often view strengthening one's relationships and support network as a key part of therapy; however, I think the therapeutic relationship provides something unique that you can't get from personal relationships. As a relatively impartial outside observer who has no relationship with a client outside of therapy, I can provide a level of honesty and insight that may not be possible with others.
People who care about you might not want to see some of the issues you are struggling with, or they may not want to confront you with these issues for fear of damaging your relationship. Similarly, you may not want to open up about certain issues with friends and family because they are deeply personal and you worry that they could compromise your relationships.
Therapy provides an environment that can contain and explore those aspects of yourself that are difficult to express in other contexts. Furthermore, while I believe family and friends can bring their wisdom and lived experience to a relationship and give helpful insights, I can provide insights that are grounded in the science of psychology. That is not to say that my insights are better—just that they come from a different place than you may have access to elsewhere.
What advice would you share with therapy seekers?
It never hurts to at least try therapy. You can go to one session, and if it isn't for you, that is no problem—you aren't obligated to keep going. Therapy is often much more helpful than people expect, and one of the biggest regrets I hear from clients is that they wish they had started therapy sooner. If they had, they wouldn't have lost so much of their lives to needless suffering.
Visit Dr. Hasek's profile to read more about him and book an initial call!