Victoria Navarro is a Psychologist in New York specializing in trauma, adjustment difficulties & disorders, and identity development. We asked Dr. Navarro more about her work with clients and her guiding philosophies on therapy.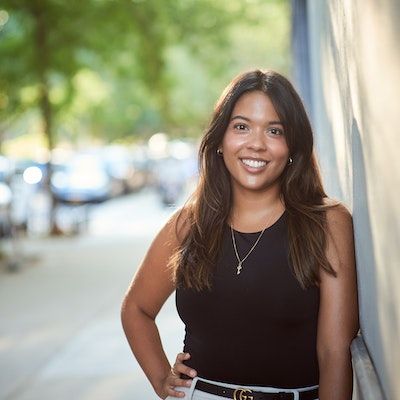 Dr. Navarro's background and personal life
How did you decide to become a therapist?
As a child of immigrants, I grew up with messages stating showing emotion is a sign of weakness. Through my journey and graduate studies, I have come to understand that my immigrant parents weren't provided the opportunity to access emotions because they had to sacrifice parts of themselves to survive. Because of their dedication, hard work, and sacrifice. I am able to access those parts. My mission is to help my clients, listen, care, attend and explore the parts of themselves they have been neglecting in hopes to rebuild a new healed, integrative whole self.
What do you enjoy doing in your free time?
I love food! You can find me at a restaurant in the city. After eating, I love to walk around new neighborhoods and explore different parks.
Dr. Navarro's specialties and therapy philosophies
What guiding principles inform your work?
There are different parts of us that are hidden from others, wounded, and eager to be validated. I acknowledge, aim to understand, and work towards healing those parts. I offer a safe and empathetic space for my clients to be authentic and vulnerable, with the goal of practicing healthy boundaries, relationships, and behaviors outside of therapy.
What clientele do you work with most frequently?
I work with adults (18 and over), college students, and young professionals. As such, I find the opportunity to guide and foster each individual's self-discovery of becoming an autonomous and responsible adult in a diverse world particularly exciting.
Can you tell us more about your specialty in trauma?
Trauma presents itself in different ways. I define trauma as a threat/event that disrupts an individual's ability to feel safe. I work to provide my clients with a therapeutic experience in that they feel safe. My goal when working with trauma is to help my clients create a new narrative so that trauma doesn't define them.
What do you find most rewarding about your work?
It is a complete honor for me to be a part of someone's therapeutic journey. To be able to build a safe space with my clients where they feel comfortable to be vulnerable in order to heal is sacred. Lastly, therapy progress isn't linear, thus I find it most rewarding when the client and I are able to reflect back and see progress.
Therapy sessions with Dr. Navarro
What will our first session together be like? What happens in ongoing sessions?
Every first session is different for each client. I usually ask the client where they would like to start. My general intention for the first session is to meet my clients where they are at. I like to ask about what they want to get out of therapy and wonder what that would look like. I try my best to make everyone I talk to feel comfortable, validated, and safe.
How do you help ensure I'm making progress in therapy?
I start by wondering what progress looks like for you and encourage collaboration. At different time points of treatment, I like to check in and reflect on our time working together and whether there are things you would like to work on further. Overall, I ask my clients to advocate for themselves and let me know how they feel when it comes to progress and I will do the same.
Visit Dr. Navarro's profile to read more about her and book an initial call!