Taylor Cnudde is a Licensed Professional Counselor Associate in Austin, TX specializing in anxiety, trauma, couples counseling, and self-esteem. Taylor's approach combines traditional talk therapy with mindfulness and research-based interventions, including Mindfulness Based Cognitive Therapy (MBCT) and the Gottman Method for couples. Her practice is inclusive and open to all, for both in-person sessions in Austin, as well as remote sessions to clients throughout Texas.
We asked Taylor more about her work with clients and her guiding philosophies on therapy.
Taylor's background and personal life
How did you decide to become a therapist?
My fascination about the human mind and experience, and passion for connecting deeply with others led me to the field of psychology. However, it wasn't until I began my own therapeutic journey during college that I knew I wanted to become a clinician. I experienced profound change in my own life as my therapist led me toward deeper self understanding, acceptance, and compassion. My own personal growth, especially within relationships, inspired me to become the individual and couples therapist I am today.
What do you enjoy doing in your free time?
In my free time I love to dance, find new creative outlets, hear live music, enjoy nature, read, spend time with loved ones, and cuddle with my cat, Melon!
Taylor's specialties and therapy philosophies
What guiding principles inform your work?
The guiding principals that inform my work include creating a non-judgmental space, social justice, my clients are the experts in their own lives, and that healing takes place in safe relationships.
What clientele do you work with most frequently?
Many of my clients are young adults and adults who are struggling in their relationships with themselves or others. I am drawn to working with clients who are interested in self-exploration, stuck in unhelpful patterns, feeling held back by painful traumatic experiences, struggling with self-confidence, or looking to heal or deepen their personal relationships. I have personally done a great deal of healing work in each of these areas, and feel passionate about holding space for others to do the same.
Can you tell us more about your specialty in anxiety?
I specialize in helping clients manage and heal anxiety. We begin with practical tools to manage symptoms of anxiety and panic, such as mindfulness, breathing exercises, and grounding techniques. Once my clients have the tools to manage their symptoms, we begin to explore the underlying causes of anxiety. Often, anxiety sits on top of tender emotions that may have historically been too painful for clients to feel on their own. In this way, anxiety can be thought of as the fear of something deep inside. Once we uncover and process these underlying emotions, such as fear, anger, or sadness that clients have learned throughout their lives to shut down, they find that anxiety is alleviated.
Can you tell us more about your work with couples and with those navigating various relationship challenges?
Humans are wired for connection. So when our relationships are dysfunctional, we often feel great distress. Healthy connection, emotional safety, and trust are the foundation to thriving relationships. I provide the tools to improve communication, repair trust, and deepen intimacy.
In my work with couples, I use an experiential approach, which means we don't just talk about issues, we actually practice new ways of connecting and communicating in real time during session.
Can you tell us about your specialty in self-esteem?
How we see ourselves has a great impact on how we interact with others and the world around us. Often, clients are so used to their negative self talk they don't even realize its impact. Together we can become curious and gently challenge the inner-critic who may be telling you that you're not good enough. We can discover the underlying causes for low self-confidence, and begin to implement mindful self compassion tools to restore authentic self love.
What do you find most rewarding about your work?
I find it so rewarding to watch clients use their inner resources to access healing and rerun to authentic versions of themselves. I feel so lucky that I get to connect deeply with and be a witness to the lives of my clients. It's an honor to hear their stories, and be part of their journey.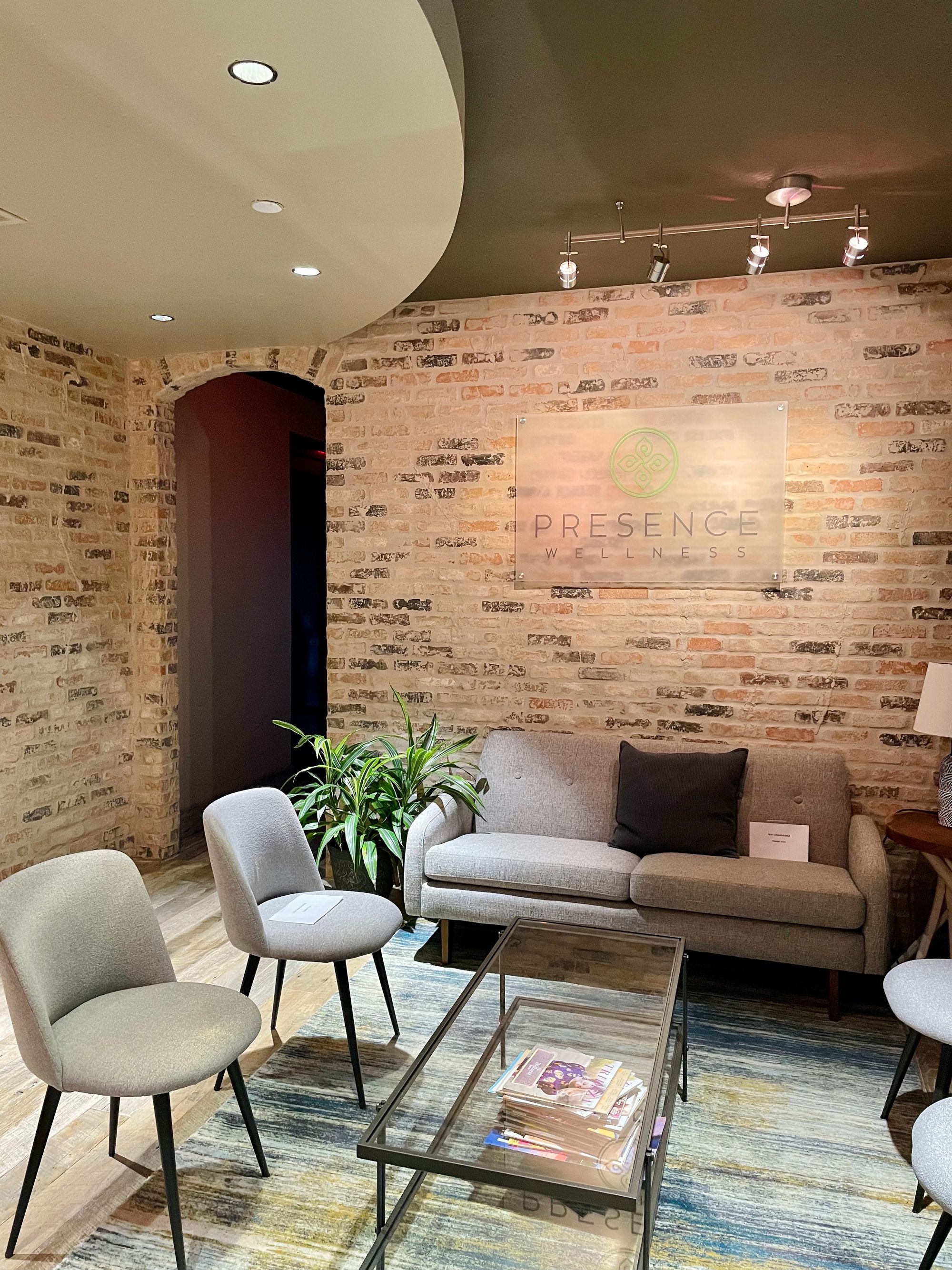 Therapy sessions with Taylor
What will our first session together be like? What happens in ongoing sessions?
In our first session we will get to know each other and set therapeutic goals collaboratively. In ongoing sessions you're free to come in and process whatever is on your mind. Together we can process emotions and experiences, go deeper in understanding your habits and patterns, practice mindfulness, and learn tools for healthier connection with yourself and others.
How long do clients typically see you for?
Time in therapy greatly varies for my clients. Some clients benefit from just a few months in therapy, others prefer the ongoing support/self-exploration and choose to stay in therapy for years.
Are there any books you often recommend to clients?
How do I know that it's time to start seeking therapy?
You may know it's time to seek therapy when you are feeling stuck, unfulfilled, hopeless, or tired of engaging in patterns that aren't serving you. If you're currently feeling this way, know that you are not alone and change is possible! Reaching out for support takes courage, but you are worthy of the support that will allow you to live a fulfilled, joyous life.
How will I know it's time to end my time in therapy with you or reduce session frequency?
We will know when it's time to end therapy when you feel that you have reached your therapeutic goals and no longer have much to talk about in sessions. Toward the end of our work together my clients describe feeling deeper self awareness, and more positive about their life and relationships!
Visit Taylor's profile to watch her introductory video, read more about her, and book an initial call!