Tammy Morath is a Licensed Mental Health Counselor in Florida specializing in LGBTQIA+ topics, trauma, and relationship challenges. We asked Tammy more about her work with clients and her guiding philosophies on therapy.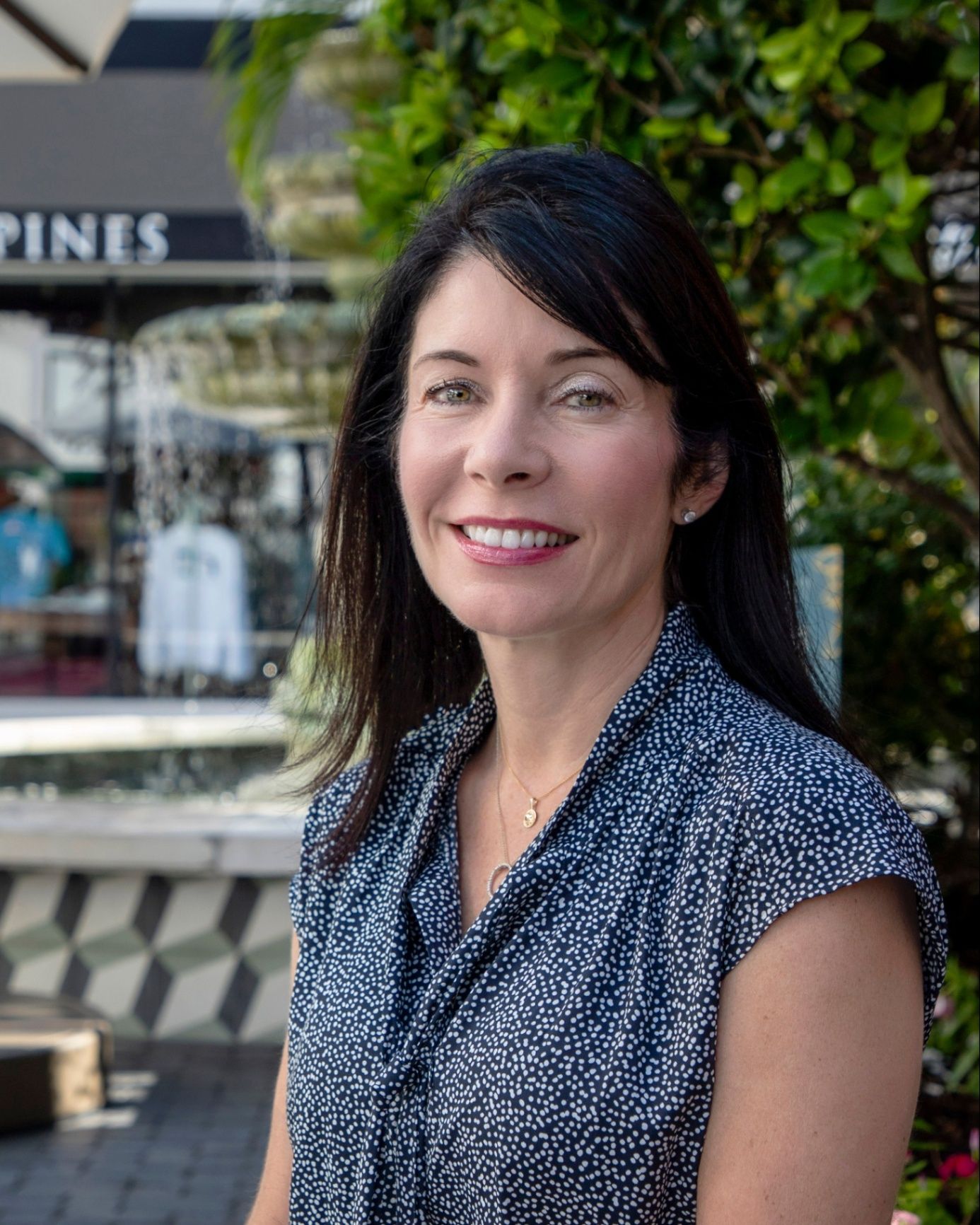 Tammy's background and personal life
How did you decide to become a therapist?
I decided to become a therapist after I finished my master's in behavior analysis. I was working with students with various learning and behavioral challenges at the time and realized that so many of my students and their families were struggling with mental health issues and didn't know healthy coping strategies. I knew I could better help the people I worked with if I continued my training to become a therapist. As a former NICU nurse, I have always been in the helping professions, and this was just a natural progression.
What was your previous work before going into private practice?
Prior to entering private practice I was an ESE teacher and before that I was a NICU nurse.
What do you enjoy doing in your free time?
In my free time, I enjoy spending time with my partner and friends. I enjoy working out, traveling, and a good glass of wine. My kiddos are fully cooked and out of the house! Yay for empty nesting. :)
Tammy's specialties and therapy philosophies
What guiding principles inform your work?
The guiding principles that inform my work are creating a safe space without judgment so each client can be their own expert and draw their own roadmap to the life they want. I believe therapy should be tailored to each client and not a cookie cutter approach. I like to use the analogy with my clients that we are a team. They are the driver, and I am simply the GPS to get us to their destination. Even when the client decides they want to take a different path, GPS will reroute to keep us track to the end goal even if the scenic path is chosen. It is the client's journey; I provide the tools.
Can you tell us more about your specialty in working with clients on relationship concerns?
Relationships come in all shapes and sizes. I help couples overcome infidelity and rebuild their relationships when they didn't think they could. I help normalize non-traditional relationships and help people define for themselves what they want. I help relationships deal with past traumas that are impacting their relationship. By providing a safe space to share, teaching communications skills, assigning homework to practice what was covered in session, my clients can have healthy and productive relationships
Can you tell us more about your specialty sex-related concerns?
I do a lot of work with victims of sex trafficking and abuse, infidelity, rigid religious upbringings, and kink/fetish. In working with my clients, we work on taking the shame and guilt away when a client is struggling with that. Often when there has been abuse, a client feels that they will never find a partner who won't think of them as "dirty" or even believe that there can be a healthy relationship with sex. When a client has a kink/fetish they share they feel "weird" or "not-normal," so we work on challenging these beliefs. My goal each time is help my client with their goal and providing a safe and supportive environment.
Can you tell us about your specialty in trauma?
When working with survivors of trauma I recognize how complex this can be, and we work together at the client's pace. Some clients jump off the high dive and go right in while others tip toe in and out before they're ready to share. There is no right or wrong way to begin the journey of healing work. What I have observed over the years is that each person's trauma is theirs and that trauma can be healed. The journey from victim to survivor is powerful and, in our work, client's find their voice through a safe space, support, and strategies for reclaiming their power.
What do you find most rewarding about your work?
What I find most rewarding about my work is seeing my clients reach their therapeutic journey goal line. I am always incredibly humbled when a client chooses to work with me and share their story with such vulnerability. Being able to watch their transformation and seeing them find their own value and worth is gratifying.
Therapy sessions with Tammy
What will our first session together be like? What happens in ongoing sessions?
Our first session is about us building rapport. It's important that you as the client feel safe and comfortable with me and it's important that I know I have the skillset to help you reach your goals. I will ask many questions to better understand how I can help but I want you to know that you don't have to answer them if you're not ready. We move at your pace. We will discuss what is bringing you into therapy, what your goals are, and how much direction you want from me.
I prefer a collaborative approach as you are your own expert, however, I don't mind helping in the beginning to get us started. In the follow-up sessions we review homework, check on what tools and strategies were helpful and build on those. I look for patterns in behaviors and provide ways to change behaviors, thinking, and feelings, so you can meet your goals. As we continue to work together, I tailor each session so you can get the most out of it. I always strive for you to have a takeaway each session.
How long do clients typically see you for?
Because each client's situation is different, therapy is tailored. Some clients are 3-4 weeks while others are 9-12 months. I approach each session as I'm working myself out of a job because you are meeting your goals and don't need to be in therapy any longer. You now have the tools and strategies needed to live the life you design.
Are there any books you often recommend to clients?
There are a few books I recommend often to clients:
For trauma clients - The Body Keeps the Score by Bessel van der Kolk
For Women's Health - Come As You Are by Emily Nagoski
A favorite journal - Find Your F*cking Happy by Monica Sweeney
Do you assign "homework" between sessions?
I will assign homework between sessions typically. It may be as simple as practicing the tools we discussed in session or perhaps reading a book, color journaling, exercises to help with anxiety and depression, or couples exercises in intimacy, communication, and trust building. There are many different types of homework that I will suggest. I tailor homework to your specific goals.
How do you help ensure I'm making progress in therapy?
We ensure you're making progress by reviewing each week to see how things are going. We also review your treatment goals to make sure we're on track. I also give assessment when applicable so we will compare your scores to see your progress.
How do I know that it's time to start seeking therapy?
You know it's time to start seeking therapy when you start thinking about it. Often, we think we need to be in crisis to come into therapy. Just the opposite is true. Things can be perfectly perfect. Coming into therapy helps to ensure things stay that way.
Why should I seek therapy, rather than turning to my partner, friends, or other loved ones?
You should seek therapy instead of turning to your support system because they may not be objective, and they may be part of the challenge. Therapy challenges your thinking and behavior. It helps you recognize hurdles and how to overcome them. As your therapist, I am neutral, and can help provide you with non-biased research-based assistance. Therapy isn't about giving advice, it's about providing proven techniques to help you get where you want to be.
What advice would you share with therapy seekers?
Invest in yourself, you're worth it! Let's get started.
Visit Tammy's profile to read more about her and book an initial call!