Sultana Karim is a Licensed Professional Counselor in Virginia & Maryland specializing in anxiety, depression, life transitions, perinatal mental health, and trauma. We asked Sultana more about her work with clients and her guiding philosophies on therapy.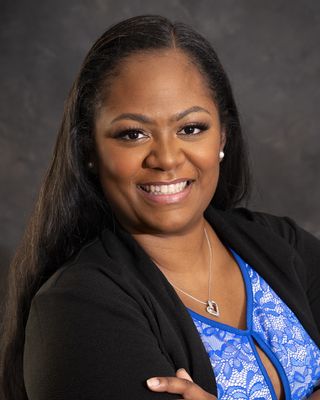 Sultana's background and personal life
How did you decide to become a therapist?
I decided to become a therapist for multiple reasons—I went to a therapist when I was younger who helped me with some childhood trauma. In my interactions with friends, family, and even strangers, it came natural to me to listen and empathize with others.
What was your previous work before going into private practice?
I currently work with Postpartum Support Virginia as the Deputy Director. I've worked in outpatient mental health settings where I was working with children, adolescents, and adults who struggled with anxiety, depression, symptoms of ADHD and PTSD, adjusting to transitions in their lives, loss, child sexual abuse, sexual assault, experienced or witness domestic violence, childhood abuse and neglect, difficulties communicating needs, self-esteem, pregnancy and postpartum struggles, parenthood, etc.
What do you enjoy doing in your free time?
I love watching Marvel movies and shows. The show that I am watching now is called SheHulk and it is funny and entertaining. Additionally, I enjoy spending time with my daughter and husband.
Sultana's specialties and therapy philosophies
What guiding principles inform your work?
My guide principles are trauma focused, holistic wellness, inclusion, and non-judgement. It is important to me that my clients feel heard and seen.
What clientele do you work with most frequently?
I work with pregnant and postpartum people who struggle with perinatal mood and anxiety disorders, adjusting to parent(mother)hood, struggles with communicating with partners and supports, feeling isolated and alone, pregnancy and infant loss, birth trauma, infertility, self-esteem and self-worth; I also work with individuals who want to process and heal from past traumas, such as childhood trauma, sexual trauma, and domestic violence.
Can you tell us more about your specialty in perinatal mental health?
I help pregnant and postpartum people (moms) who are exhausted, struggling with their sense of self, feeling down and anxious by helping them with let go of their high expectations for themselves and discover what it feels like in live in a world where their depression, mood, and/or anxiety is not controlling their thoughts and behaviors, and preventing them from being their best self. I've had personal experience with struggling with pregnancy and postpartum, so I know first hand how isolating that this time may feel and I can help!
Can you tell us more about your specialty in trauma?
For trauma counseling, I primarily work with people who want to work on understanding how their trauma(s) has impacted their current functioning in work and/or social relationships (including boundary settings, self-esteem and self-worth, etc.).
I help trauma survivors who are exhausted, feel like they are constantly being triggered, struggling with their sense of self, and trying to function everyday but feel like their world is falling apart by helping them develop their own resiliency, walking along with them on their journey to recovery and to discover a world where their symptoms are not controlling every aspect of their lives that are preventing them from being who they want to be and having healthy relationships.
What do you find most rewarding about your work?
The most rewarding thing is seeing my clients make progress in treatment and they notice those changes. They feel proud of themselves about what they were able to accomplish.
Therapy sessions with Sultana
What will our first session together be like? What happens in ongoing sessions?
During the first few sessions, we will work on gathering information about their history, identify their goals, and develop a treatment plan in addition to providing psychoeducation. Ongoing sessions will consist of reviewing treatment goals, psychoeducation, processing feelings/thoughts/behaviors, skills building, and practicing mindfulness and coping skills.
How long do clients typically see you for?
This is hard to answer because it depends on the client's progress on their treatment goals, but many clients see me for between 3 months to 1 year.
Are there any books you often recommend to clients?
Yes!
Do you assign "homework" between sessions?
Yes, I do assign homework for clients to practice between sessions. Often, the homework assignments are skills or strategies that we worked on together in session. Here are a couple of examples: practice body scan once a day every day for the next week; record your thoughts and feelings on the thought log or journal. At the next session, we will review the homework and discuss how it went as well as what barriers got in the way and process it.
How do you help ensure I'm making progress in therapy?
We will do weekly check in about goals and progress.
How do I know that it's time to start seeking therapy?
Oftentimes, clients contact me when they either are experiencing distress or they want to make changes in their lives.
How can I prepare for our first session?
After our consultation call (if we are a good fit), I will send you some documents to review on my HIPAA compliant system for you to complete prior to our session. I suggest bringing yourself. I know that it can be uncomfortable talking to a stranger about your struggles-- still bring it and let's talk about it.
The first few sessions I will ask you a lot of questions about your history, please feel free to ask me questions. I've had clients ask about my licenses, certification, experiences, why I became a therapist, type of treatment I recommend, what intervention that would help with their struggles, how do you coordinate care with other professionals that they work with, and what after hours availability for crisis situations.
How will I know it's time to end my time in therapy with you or reduce session frequency?
You'll know that it is time to end therapy when you feel like you've accomplished your goals. We will have check- ins weekly about your goals and we will review your treatment every 3 months. If we feel like your goal has been achieved, we can either end our relationship or reduce the frequency of your session-- which can help you still have some level of accountability and being able to process what has been coming up for you. Please note that I do not offer biweekly or monthly sessions for clients who are initially starting therapy with me.
Why should I seek therapy, rather than turning to my partner, friends, or other loved ones?
I believe that having supports' can be helpful in your healing journey and they are important. What I find is that some people have supports' and they still feel unheard, alone, and not seen. This is when you can seek support from a therapist.
Also, therapists can help you build your support system, teach you interpersonal and self-care skills (i.e. setting boundaries, assertiveness skills, building upon your resiliency, learning about yourself, caring for yourself, accountability, a non-judgement and safe place to be yourself, a place to processing any stressors, learn skills to cope with stressors, etc).
What advice would you share with therapy seekers?
Ask the therapist about their experience and expertise in helping with your struggles.
It is okay if you feel like the therapist is not a good fit for you.
It is okay to ask for recommendations to see another therapist.
It may take time to find a good fit.
You can get therapy at any time. You do not have to be in a crisis to get help.
Asking for help is not a weakness. It actually takes a lot of strength and courage to ask for help.
Therapy is not for certain people. It is for all people!
Not all therapists are the same and they do not specialize in all things. So, please ask questions.
You can learn a lot about your therapist (or a therapist that you are interested in seeing) by looking at their website and their business social media accounts.
If you would like to use your insurance or receive reimbursement from your insurance, please make sure that you contact your insurance.
Visit Sultana's profile to read more about her and contact her for an initial consultation!