Roberta Wasserman is a Licensed Certified Social Worker in Maryland specializing in couples counseling, family issues, and grief. We asked Roberta more about her work with clients and her guiding philosophies on therapy.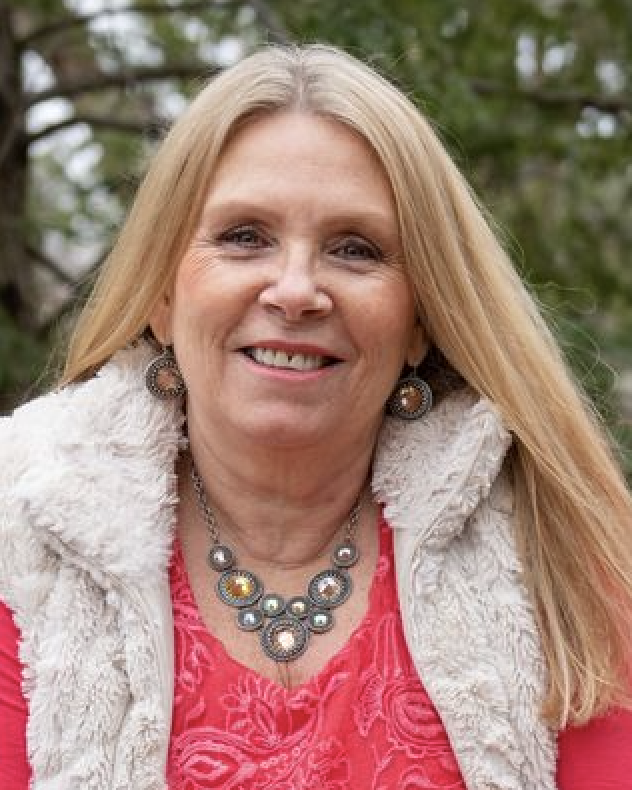 Roberta's background and personal life
How did you decide to become a therapist?
After high school, I took an "interest exam" at college and scored to be a therapist. At the time, my parents encouraged me to choose a more financially lucrative career, like accounting. Fast forward 20 plus years, after work, marriage, raising 4 children, continuing to take college classes, and riding life's waves, I discovered the benefits of having a therapist for myself. Then a friend told me my name Roberta meant "Bright Counselor of Excellent Worth" and I believed it was my true calling.
What was your previous work before going into private practice?
I worked in addictions at both inpatient/outpatient Pathways for Anne Arundel Medical center as well as Chrysalis House, a residential treatment center for women and their children. I then worked for Villa Maria of Catholic Charities, a nonprofit that provides services to the medical assistance population. I was a trauma informed therapist placed in 4 county schools for 6 years and then became a supervisor at this agency that served over 35 public schools.
What do you enjoy doing in your free time?
Spending time with my spouse and any of my nine grandchildren, my 4 grown children and their spouses. Spending time on our family farm with currently 5 chickens, 3 bunnies, a 12-year-old dog (once a volunteer certified therapy dog) and a 6-month-old puppy. Making memories with all my treasured friends, many who are entire lifetime ones.
Roberta's specialties and therapy philosophies
What guiding principles inform your work?
With a deeply compassionate heart and a genuine and authentic personality, I welcome new people to my practice. Each person I meet is a unique individual with their own life stories, struggles, strengths and needs. I listen to them like I'm reading a new book and reflect unconditional positive regard in a safe relationship while they pursue the answers and direction they need.
What clientele do you work with most frequently?
I work primarily with adult individual and couples today, although I raised 4 children of my own and worked in the public schools. I have a wealth of experience and truly enjoy working with all ages. I have a toolbox of resources and a library of professional training to pull from. I will say, since the pandemic my practice is all virtual so that is harder for me to work with younger children.
Can you tell us more about your specialty in couples counseling?
I am a fully trained Gottman therapist (through Level 3), as well as Gottman's addictions, affairs and trauma recovery. I am pursuing a 2-year certification track. Gottman method is an evidenced based treatment back by 40 years of research.
Can you tell us more about your specialty in family issues?
Family estrangement is being described as a silent epidemic. Broken family systems are more common today then generations past, and some therapist approaches have been blamed. Relationships are key to our survival and functioning, and when they are broken, traumatic experiences can be debilitating to the people involved. A grief process is essential to move through these experiences regardless of what the future brings. I am trained by Dr. Josh Coleman for family estrangement.
Can you tell us about your specialty in grief?
Grief is a universal experience. Many people avoid grieving as they don't like the discomfort of these overwhelming feelings. However, there are many types of grief and many different reasons to grieve. I am fully trained as a Grief Educator by David Kessler who researched grief with Elisabeth Kubler Ross. I believe the only way is through, and as we learn to grieve, we learn to embrace life more fully on life's terms.
What do you find most rewarding about your work?
Spending time with people. Listening to and encouraging and helping people from all walks of life. Again, like reading a new book, a life story, that I am honored to be a witness to.
Therapy sessions with Roberta
What will our first session together be like? What happens in ongoing sessions?
The intial session reviews all the paperwork required and then I ask open ended questions regarding the reasons for seeking counseling at this time. I work to listen carefully and reflect compassion and understanding.
How long do clients typically see you for?
I do not want our sessions to be a source of stress. I want them to feel supported and that the therapy is helping. Most people attend every other week or monthly until they have reached their goals. Then we start reducing the frequency of sessions and eventually stop. Clients only return if needed.
Do you assign "homework" between sessions?
Many times, when working with couples, but it is not always warranted. I also do not want to be an additional stressor to an already stressful life, so this is variable.
How do you help ensure I'm making progress in therapy?
Talk and ask open ended questions using a strength based and positive perspective. I stress progress, not perfection.
How do I know that it's time to start seeking therapy?
Therapy is a useful temporary tool to help you through any life challenge. It is a safe environment for you to openly share, be real and not worry about being judged or burdening others. It is also something you can try and start and stop as you want to.
How can I prepare for our first session?
The entire intake is available online and clients are invited to complete all the paperwork prior to our session.
How will I know it's time to end my time in therapy with you or reduce session frequency?
We will discuss it openly and as clients find they are doing better; the need will naturally decrease, and we will navigate this together.
Why should I seek therapy, rather than turning to my partner, friends, or other loved ones?
Therapy provides a confidential platform and assures that your thoughts and feelings are safe. Many times, clients come for therapy as they are having relationship issues with these significant people, and it doesn't help to talk about them to someone who knows them and can be influenced by perceptions from others.
What advice would you share with therapy seekers?
Just try it. In addition, if the first experience is not positive, don't give up. Just like friendships we are more comfortable with some people than others. Find what and who is best for you.
Visit Roberta's profile to read more about her and book an initial call!