Dr. Rob Woodman is a Clinical Psychologist in California specializing anxiety, chronic pain, self-esteem issues, relationship challenges, trauma, and attachment issues. Dr. Woodman believes deep connection and trust are essential for therapeutic growth and shapes his practice around these core values. Specializing in intensive psychotherapy, clients attend therapy 4x a week for 4 weeks when they embark on a therapeutic journey with Dr. Woodman and remain his only client for the span of those 4 weeks. Dr. Woodman also often draws upon his experience as a neuropsychologist and his post-doctoral training in Clinical Psychopharmacology to inform his current work with clients.
We asked Dr. Woodman more about his work with clients and his guiding philosophies on therapy.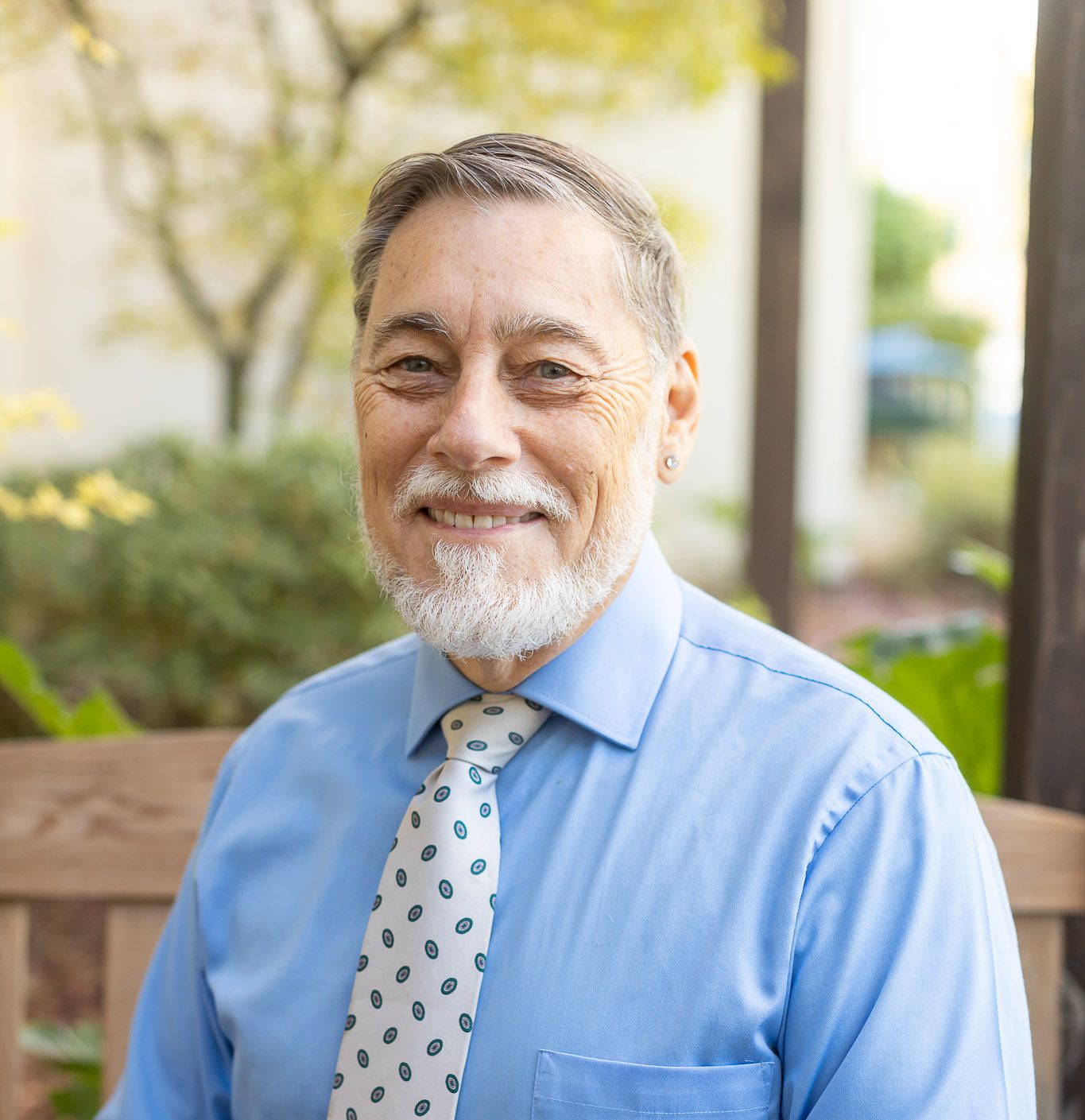 Dr. Woodman's background and personal life
How did you decide to become a therapist?
I had not considered becoming a psychologist until a psychologist friend of mine encouraged me to be a peer counselor. The supervisor I had as a peer counselor then encouraged me to go to graduate school. One of my professors in graduate school saw something in me and encouraged me to go on to get a PhD in Clinical Psychology. I am grateful for these psychologists who saw something in me and encouraged me every step along the way. It turns out that psychology is where my greatest strength lies.
Dr. Woodman's specialties and therapy philosophies
What guiding principles inform your work?
I returned from the war quite a shattered person, and it took a long time for me to recover. But now, we have much more modern methods that can relieve suffering far more quickly. My goal is to relieve client suffering as quickly as I can and also help create resilience and flourishing. I believe that we are meant to have a good life that is not only deeply meaningful for the individual but also a positive force in the world.
What clientele do you work with most frequently?
The people who come see me are quite varied. I often see younger adults in their 20s to 40s but also younger and older people. They may come with complaints such as not sleeping, feeling anxious or keyed up, angry, or depressed. Others are coping with events in their life, such as stress/abuse at work, problems in their relationships, or loss of hope.
Can you tell us more about your specialty in working with clients who feel loss, anxious, and/or hopeless?
Some people seem to have it all figured out, and so it can feel like you are quite alone in trying to make your life work in some good and meaningful way. Sometimes the problem is finding a job and sometimes it is finding the right job. Sometimes it is facing normal stressors alone and sometimes the stressors you have are extraordinary. Sometimes the people who might be supportive, like parents, family, and friends, either don't help or are part of the problem.  You may find that you are worrying all the time, even through the night, so you can't sleep. Eventually you feel hopeless.
Believe it or not, your experience is not uncommon. I see many people dealing with these issues at all ages. You don't have to face these things alone. I am here to give you a helping hand, to lend you my experience, and to help you find your strength,
Can you tell us more about your specialty helping clients navigate the relationships in their lives?
In order to have friends and relationships, you have to connect. The deeper you connect, the deeper and more permanent the relationship. Sometimes people fall in love but find being together on a permanent basis just too hard. Some people feel very comfortable in close relationships and are nourished by them, and other people are not at all comfortable and may feel quite anxious as they try to get close to others or any closeness lasts too long.
If you are struggling, know that it is not your fault. It is just how some people are made. My work as your therapist is to be your perfect partner, to make getting close safe and comfortable, and to guide us through those moments when one or the other of us is having trouble with our relationship. You will feel more confident and free than ever before.
Can you tell us about your work with clients who have experienced trauma?
Trauma is so common. About 70% of us will experience trauma in our lives. The most heartbreaking can be when children are neglected, physically abused, or even sexually abused. Children and teens get bullied and sometimes adults get bullied too. The damage of abuse and bullying can hugely damage your ability to live any kind of life, much less flourish. Even though the damage can be bad, healing can happen.
Given the right circumstances, natural healing happens just like natural healing happens when there is a physical injury. Your brain already knows how to do it. You and I work to figure out what you need for that healing to happen. It is rare that healing can happen unassisted. I am here to help you heal from your trauma.
What do you find most rewarding about your work?
For me, the most rewarding thing is to see people make astonishingly rapid progress in relieving their distress and building the strong inner workings that results in their ability to adapt, change, love, let love in, and contribute to a better world.
Therapy sessions with Dr. Woodman
What will our first session together be like? What happens in ongoing sessions?
In our first sessions together, we will start to get to know each other, and I'll be discovering your natural strengths. These may be things that you never thought of and didn't realize were strengths. I'll ask you to experience your feelings safely so that we can start the process of working through those feelings. Then the healing begins and you begin an upward spiral. Our sessions will progress like that, getting to know and trust each other more and more, learning how to enjoy each other and the daring process that we do together. And I'll be checking in with you all the time to find out what the experience is like for you.
How long do clients typically see you for?
Typically I see people for sixteen sessions. Most people are more than satisfied by the time we end. There are a few people who have wanted to continue with me. Together, we create what is best for you no matter how many sessions you need.
How do you help ensure I'm making progress in therapy?
I want you to make the most progress possible as fast as possible. To do that, I ask you to do a short, four question survey about how you are doing before each of our sessions. This lets me see signs of trouble and also to track your progress and to project how you will continue to progress even after we have ended our sessions.
How do I know that it's time to start seeking therapy?
If you are thinking of starting therapy, don't delay. Most of us wait too long. If someone tells you that you would benefit from therapy, take what they say seriously. Trust your inner self. Don't argue with the wise one within you. Find someone you can work with to make your life better.
How can I prepare for our first session?
Preparing to see me is very important. There may be a wait before we can begin because I take only one Intensive Psychotherapy patient at a time. However, you can start right away with the short meditations that are on my website. These meditations are specific to develop your neural networks to function better so that, when we meet, you already have the neural ability to engage in the therapy. Your social brain will be fully online.
Preparation usually means arranging work and other responsibilities so that we have our time, that is all scheduled in advance, undisturbed, in a safe place, and with good internet connections and working devices. You may also need to arrange financing or save money since the entire fee is paid up front.
How will I know it's time to end my time in therapy with you or reduce session frequency?
We plan sixteen sessions in advance. Parting is always bittersweet because we have grown close to each other and it is now time for you to fly on your own. But I am always there to call on if you need me, and I can delight in your progress. If we decide to continue to meet intensively or once a week, we can arrange whatever you need.
Why should I seek therapy, rather than turning to my partner, friends, or other loved ones?
I'm a pretty stubborn guy and often think that I can just do things on my own. Friends and family can be good listeners, but sometimes they are not. Instead, they try to help and offer advice. A well-trained therapist will use your inner strengths to help you grow your mental health and resilience, learn the habits of happiness, and find a life that is meaningful.
What advice would you share with therapy seekers?
Some people call me just asking to make an appointment as if they were seeing an optometrist. You want to get to know a therapist a little so that you have some sense that you will want to work with this person! This is an important relationship so take it seriously. Ask how they do therapy. Does what they say make sense to you?
You might also want to know something about their experience in general and their experience with the problem you are bringing them. Money is always awkward to talk about, but you need to know how much the therapy will cost you, if you can use your insurance, and how you will pay the therapist. And finally, you have to agree on a time to meet.
Visit Dr. Woodman's profile to watch his introductory video, read more about him, and book an initial call!